Are you searching for the Belkaglazer EA review to find out whether this robot is a good automated trading solution? Would you like to know whether this expert advisor is legit or scam? If the answer is "yes" then you are absolutely in the right place. Here we are going to analyze trading performance, risk factors, vendor transparency, price, and the other important information to decide whether it is a good choice for traders to invest money.
Is Belkaglazer EA a Good Choice to Invest Money?
If you are a trader looking for a monthly boost of 3.54% with a consistent profit, small profit factor, and drawdown of 12.29%, then Belkaglazer EA is something you should look into.
Features
This EA is focused heavily on a trading strategy, "allowing traders to build diverse trading strategies in different markets". It is a rare thing to come across developers that have an analytical approach like this one.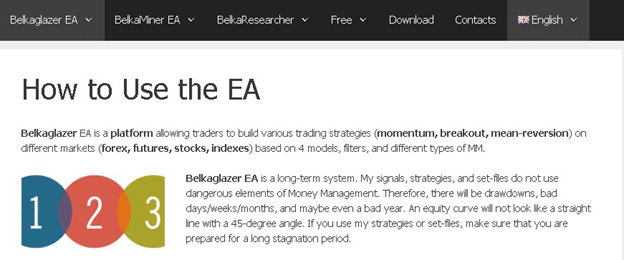 The developer points out the following features of this EA: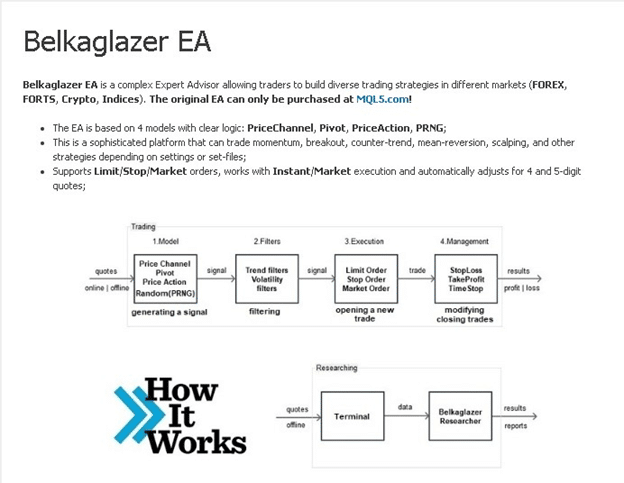 Price
Currently, Belkaglazer EA can be purchased for 499 USD at MQL5.com. This robot can also be bought on a trial basis for 3 months at $149 or 6 months at $249. The EA offers a free demo for traders interested to find the best trading approach before investing their money in this EA.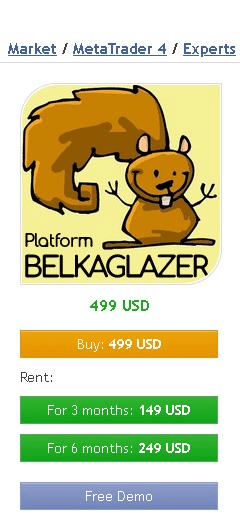 Trading Strategy
That being said, Belkaglazer EA includes some intricacies that require a certain level of skill and experience to use this robot properly.
Offering several trading strategies and models, a trader can choose the best one for him to determine how the expert advisor trades.
Belkaglazer EA includes 3 trading strategies:
Breakout
Momentum
Mean Reversion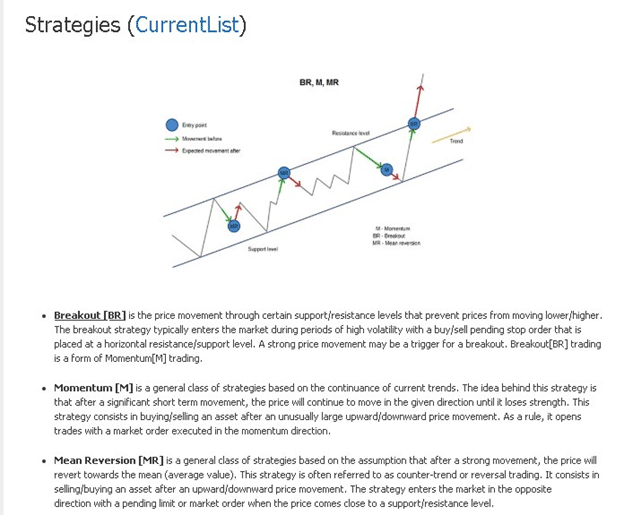 Traders are given detailed instructions to explore different trading strategies and approaches within the makeup of the EA. Dmitry provides recommendations to help traders search and analyze to find the best robot settings to fit their trading style, personal needs, and preferences.
Trading Performance Data
Let's analyze the trading performance of the Belkaglazer EA account verified by myfxbook.com.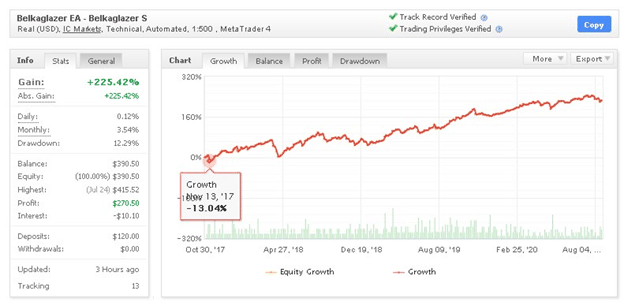 This is a real trading account that is working on the popular MT4 platform with IC Markets brokerage. It is trading USD currency with leverage of 1:1500. It launched on October 30, 2017. Since that time it has been showing a gain of +225.42% with a small drawdown of 12, 29% (its peak drawdown was on March 28, 2018, and is equal to 38, 11%). This EA has been running for 2 years and 9 months and has shown consistent profits throughout this period.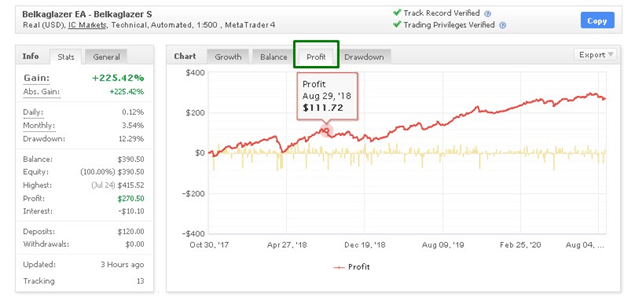 While this may seem unimpressive, it is worth noting that the negative months have never reached below -13,04%: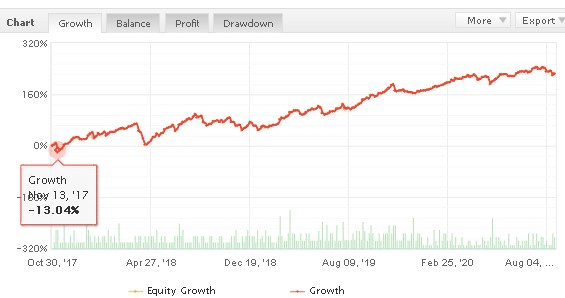 Although its daily gain is small and is equal to 0.12% only, this EA shows a consistent profit with minimal risks. This is easy to explain because the EA does not use the type of trading strategy that involves high trading risks to increase profitability. Indeed, this EA does not use "dangerous elements of Money Management".
During the whole trading period, the robot has traded 461 trades with 338 winning trades and 123 losing trades. Its average win is $3, 10 and the average loss is -$6.33. Therefore, its risk-reward ratio is 1:2. The average trade length is 1 day and 57 minutes.
Vendor Transparency
The creator and developer of this trading tool is Dmitry Shal, located in Moscow, Russia. There is very little information about Dmitry's trading history or reputation in the Forex marketplace. We know that Dmitry has already developed 4 trading tools for the Forex market: BelkaMiner MT5, Belkaglazer MT5, BelkaMiner, and Belkaglazer. His style of trading is portfolio trading. Based on his trading approach and methodology, which include "ten diverse strategies" it is clear that he has a huge Forex trading experience.
To get in touch with support, traders can email belkaglazer[at]gmail.com.
Positive Reviews from Customers
We have decided to make additional research to find some reviews about this EA on third party websites. As a result, we have found many positive reviews from customers at the donnaforex.com forum.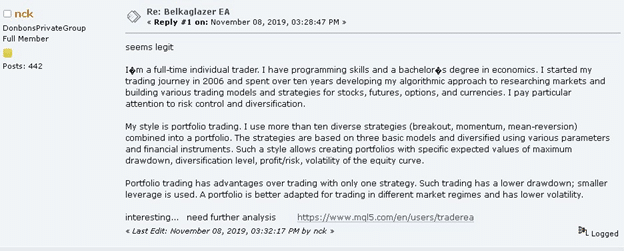 In addition to this, Belkaglazer EA has a 4,5-star rating on MQL5. We have found many positive feedbacks from clients who are happy with the support, low-risk trading strategy, and frequently commend Dmitry on the documentation that he provides with this EA.