A presentation of Forex Cyborg starts with a view-from-a-rabbit-whole logo. It's not cool at all, but if they're ok with this, who cares?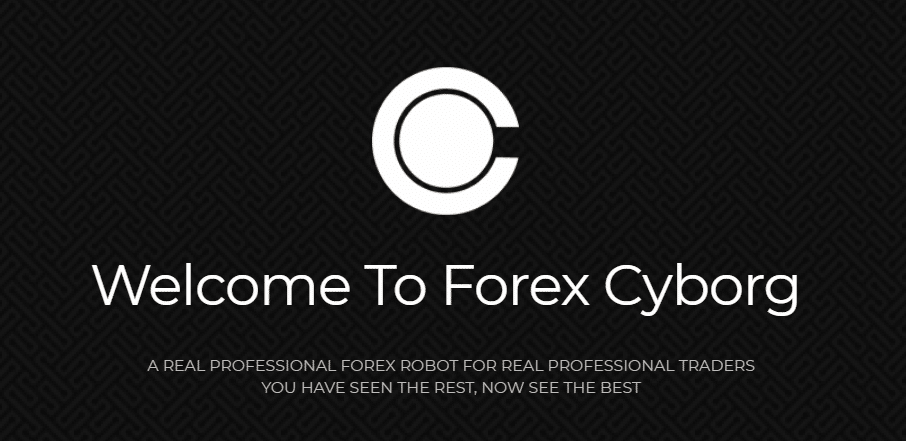 Forex Cyborg Robot: To Trust or Not to Trust?
Forex Cyborg is a pretty well-known robot across the Forex community. It has two and three years of trading results on verified accounts. At least, we can trust what we see on myfxbook because "Track Record Verified" is green.
Features
Let's systemize their mess of features, settings, and every useful intel about the EA:
There are many backtests for every symbol with 99.00% of the modeling quality.
Backtests were performed, using various spreads and slippage numbers.
Even a trading commission was used to make these backtests as closer to reality as possible.
The EA provides us with fully-automated trading performance.
The robot can perform only on the MetaTrader 4 platform.
We can rely on 24/7 welcome support.
The EA trades only from 17:00-23:30 GMT.
The devs provided no minimum account balance or leverage requirements.
It doesn't use risky strategies like Martingale, Arbitrage, and Hedging.
There are Conservative (low risk) and Normal (more risky) modes.
Verified Trading Results
The presentation is featured by 42 backtest reports. Let's take a look at one of them to get what's up with the strategy.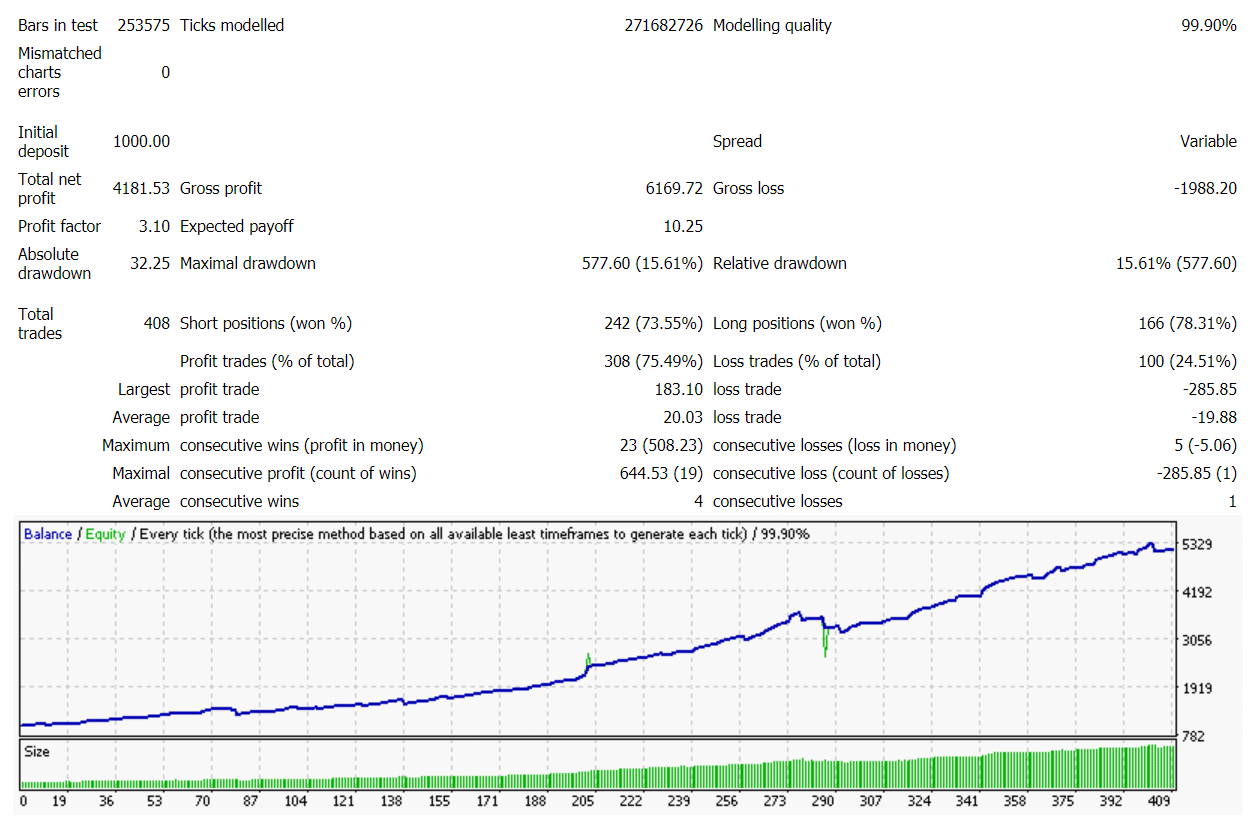 It's a EUR/JPY report on the M15 timeframe. A strategy was tested for ten years with, as we told, 99.90% quality. An initial deposit of $1000 became $4181 of the total net profit. The Profit Factor was good (3.10). A maximum drawdown was 15.61%. The EA "performed" 408 trades with 73.5-78.3% of the win-rate. An average profit equaled an average loss. The win-row was little – only four deals.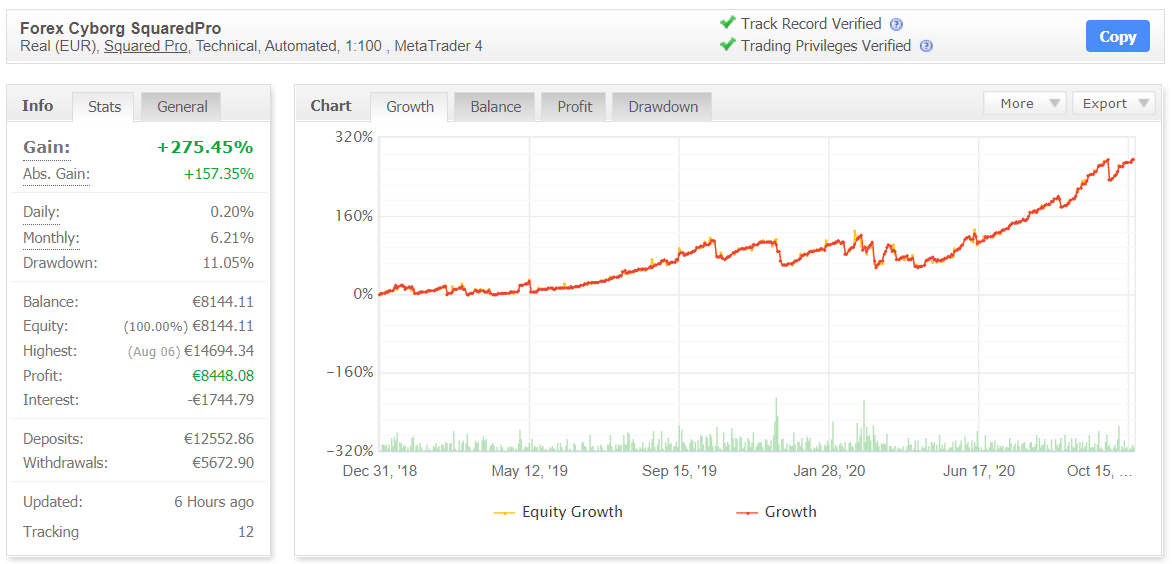 We've picked the Pro version's trading results because of Track Record Verified and better performance in general. It's a real USD account on a Squared Pro broker with little leverage (1:100). The robot performs on the MetaTrader 4 platform. Deposits amounted to $12.55k; withdrawals were $5.67k. The account is tracked by only 12 traders. Since the start of 2019, the EA provided +275.45% of the total gain. An average monthly gain is 6.21% with an "okay" maximum drawdown (11.05%).

The EA shows smooth and predictable trading.

It traded 1600 deals with 4173 pips. An average win (8.73 pips) almost twice less than an average loss (-14.17 pips). The win-rate is like on the backtests – 72-74%. An average trade length is quite high (over 9 hours).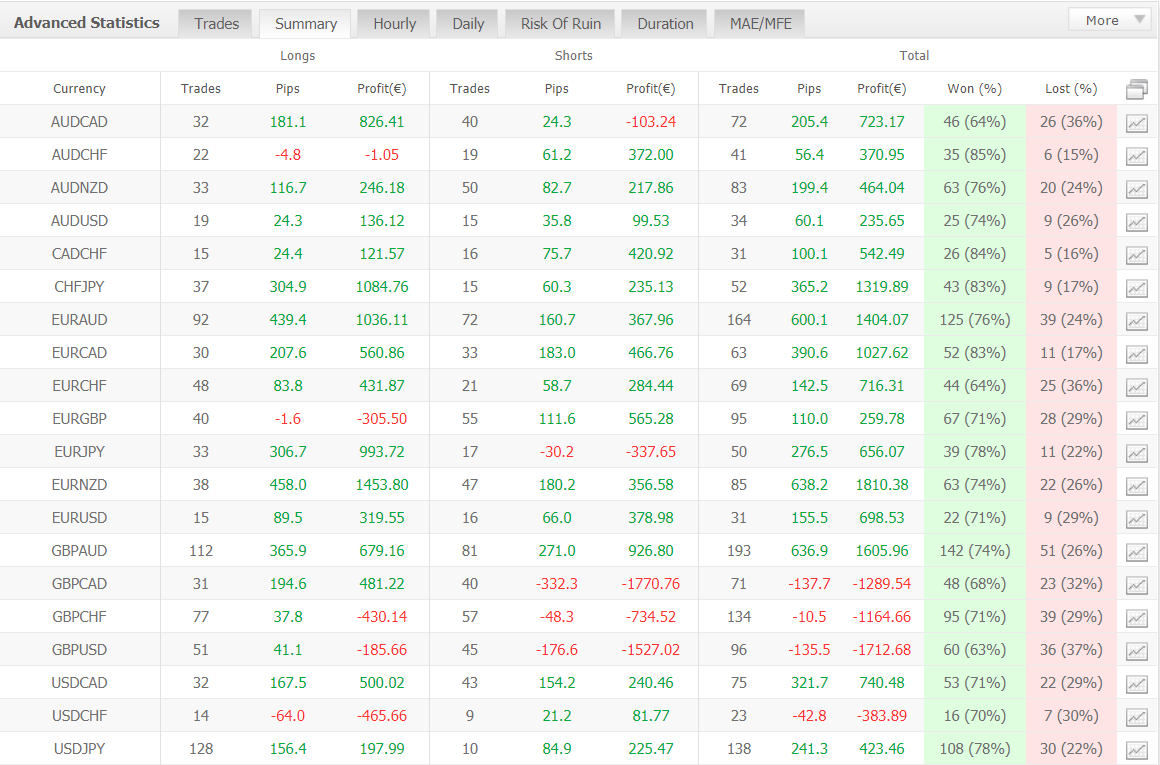 If we remove cross-GBP symbols (EUR/GBP, GBP/CAD, GBP/CHF, and CBP/USD), the results will look brilliant. Only GBP/AUD has brought a profit. Anyway, the win-rate is not less than 60% for every currency pair.
An hourly chart seems like a Christmas Tree. The EA trades only closing of a European session and a bit during an American one.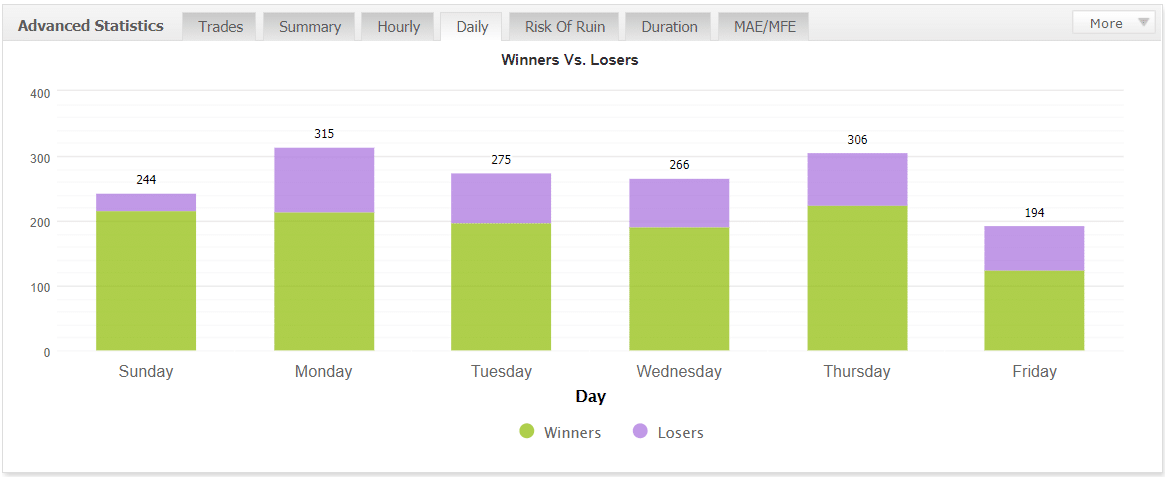 The weekly chart looks weird because of the number of closed deals on Monday.

The account is run with medium risks.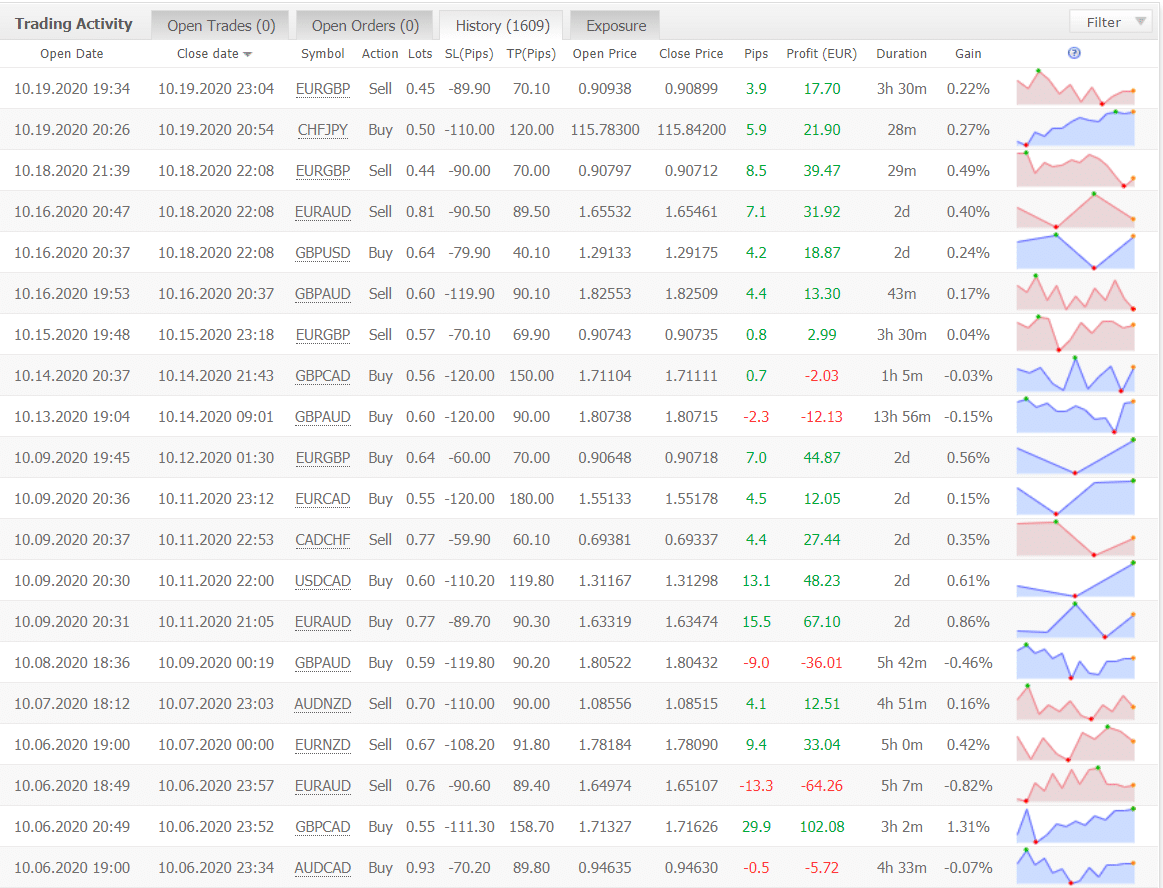 Trading results give us intel about SL and TP levels.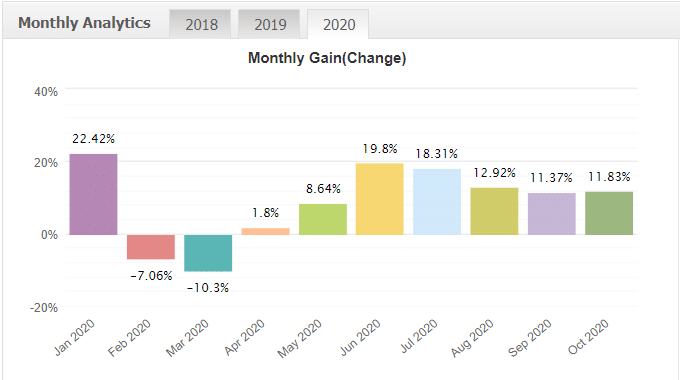 The last half a year results' are very well.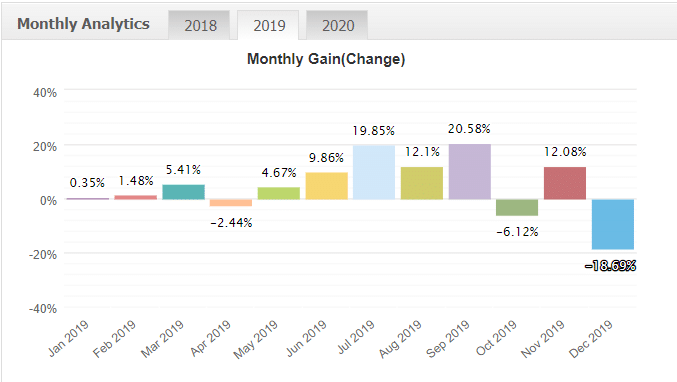 The last year's trading results looked much worst than in 2020.
High Drawdowns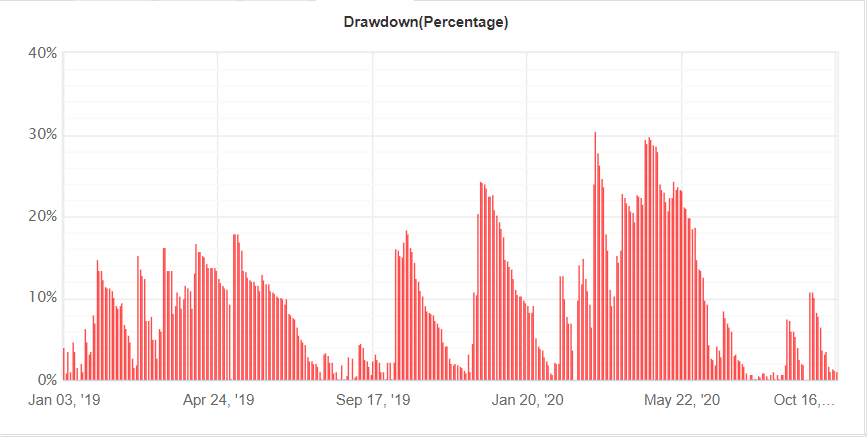 The EA found itself in several high-drawdown periods. Now, it's running well with less than 10%.
Vendor Transparency
They have a mid-level of transparency, providing backtests, and Track Record Verified trading results. At the same time, we know nothing about strategy and settings. So, we can't say that they had high-level transparency.
Pricing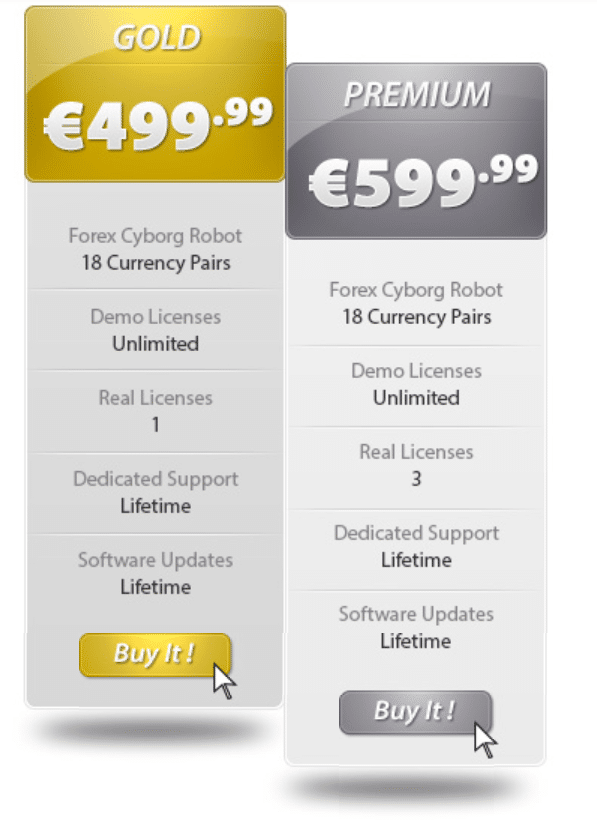 There are two packages on the board. The Gold one costs 500 EUR and includes 18-pairs supporting, one real license and unlimited demo ones, lifetime support, and updates. The Premium costs +100 EUR – 600 EUR and allows us to trade on three real accounts.
Conclusion: To Trust or Not to Trust?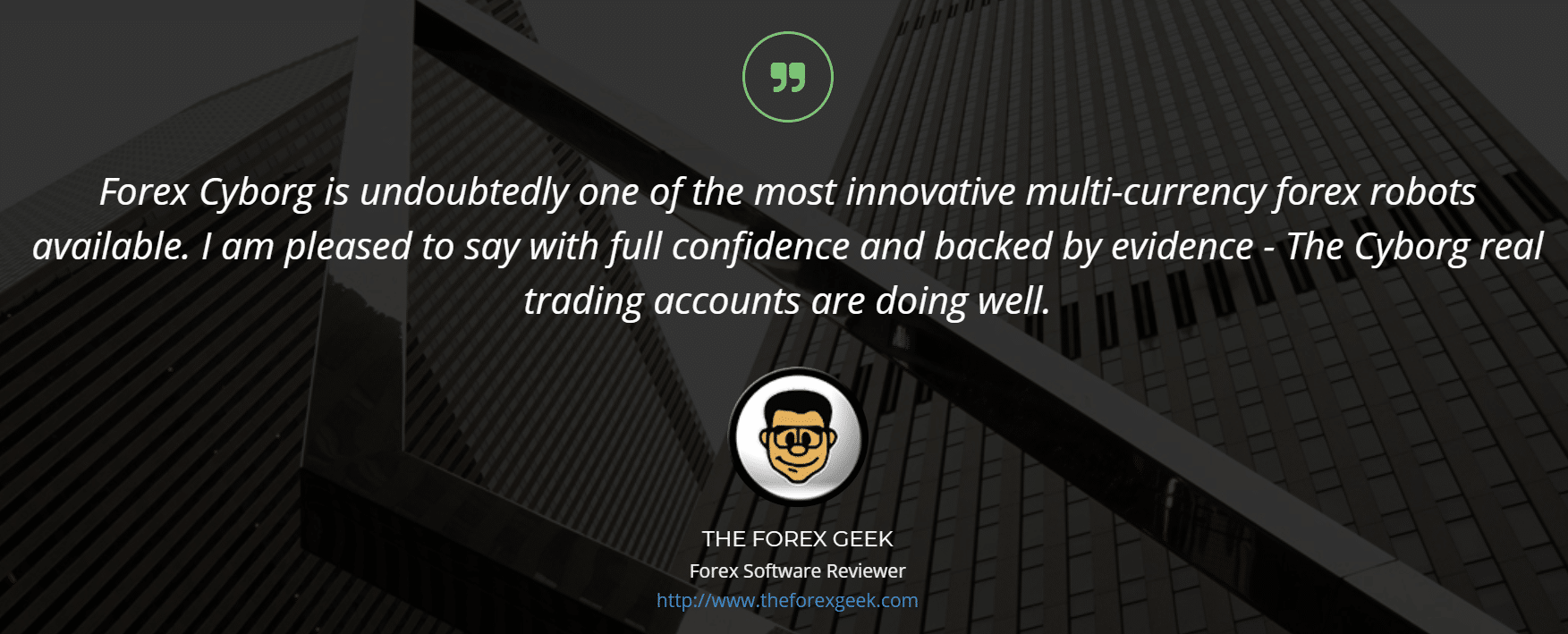 As usual, there are some fake comments.

There's a single review on FPA.

This feedback is positive. So, trust it or not is up to you.