Euronis Scalper is an expert advisor that was released on MQL5 not so far ago. The system got over 600 demo downloads for a month. The developer updated it in September. So, how good is this EA? Is it a worthwhile investment solution? Find all the answers in our detailed Euronis Scalper review.
Euronis Scalper: to trust or not to trust?
The system is a quite young trading solution. Several months for a scalper is nothing. We have to wait to be sure our funds will be safe under the system management.
Features
The advisor has a simple and middle-informative presentation. We'd like to know more about it.
The advisor executes orders automatically.
It is sold for a discounted price. The next one will be $499.
We may enjoy both versions of the system, MT4, and MT5.
The price grows at $50 on each of ten copies.
The ultimate price is $799.
It runs a scalping strategy.
There are Grid and Martingale not applied.
The robot works with Limit Orders to get into the deals.
It covers orders with hidden Stop Loss levels.
The system cuts drawdowns to protect our account for over sitting in them.
The strategy was tested on six years of data from brokers.
The main pairs are EURUSD, GBPUSD, USDCHF, USDCAD, USDJPY, EURAUD, GBPAUD, AUDCAD, EURCAD, and CHFJPY.
Trading is allowed on a single cross pair, or we can work on all of them at the same time.
We have several risk levels from standard to expert.
We may like to work on the next brokers: ICMarkets, Weltrade, Pepperstone, FXPro, XM, ActivTrades, FXOpen.
The minimum deposit is $100.
The optimal deposit is from $300 to $500.
It works well with EURUSD and GBPUSD.
The system has to work 24/7.
We can work worth ten pairs.
"EURUSD, GBPUSD, USDCHF, USDCAD, USDJPY settings have lower StopLoss, but less performance."
"EURAUD, GBPAUD, AUDCAD, EURCAD, CHFJPY settings have higher StopLoss, but more performance."
We can ask for AUDNZD settings.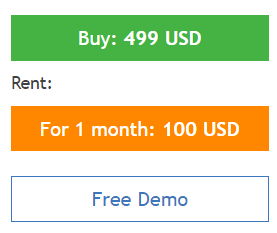 The current price is $499. We can enjoy a copy of a product for a single real account. There's a rental option that is available for $100. We can download it for demo usage. We have no refund policy provided.
Verified trading results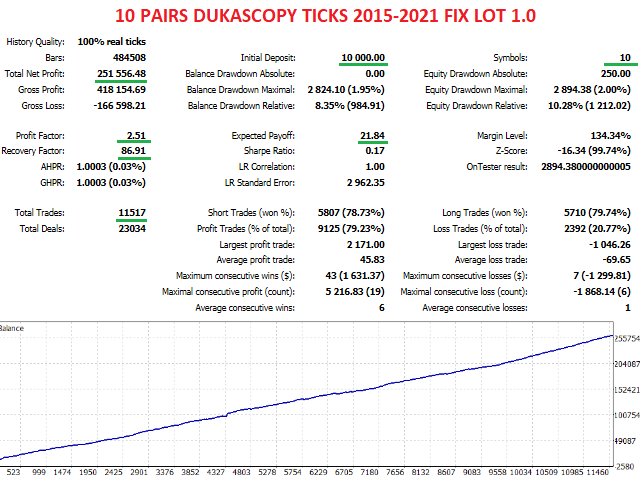 We have got a system that ran on ten symbols on the 2015-2021 data. The modeling quality was 100%. An initial deposit was $10,000. It has turned into $251,556 of the total net profit. The profit factor was 2.51. The recovery factor was 86.91. There were 11,517 deals traded with 78% of the win rate for shorts and 79% for longs.

We have a real account with the system running automatically on IC Markets and on MT5. The growth has amounted to 23.37%. The maximum drawdown is 6.9%. The maximum deposit load is 20.1%. An initial deposit was $100. If something goes wrong, the dev loses nothing, but we do. Copying these signals costs like renting the system.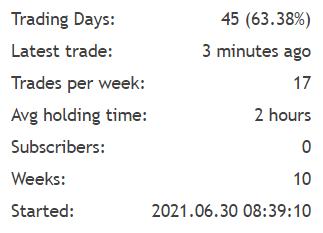 The system executes 17 orders weekly. An average holding time is two hours. The account was created on June 30, 2021.

The profitability grew, we cannot be sure it was without increasing risks.

From time to time, the advisor doubles lot sizes from 0.01 to 0.02.

Euronis Scalper traded 131 deals. The best trade is $1.35 when the worst trade is -$2.28. An average holding time is 2 hours. The profit factor is 2.09. The recovery factor is high as well – 5.14. An average expected monthly profit is 6.11%.

GBPAUD with 23 orders is ahead in trading activities. On it, the system opened more orders on the sell direction than on the buy direction.
Vendor transparency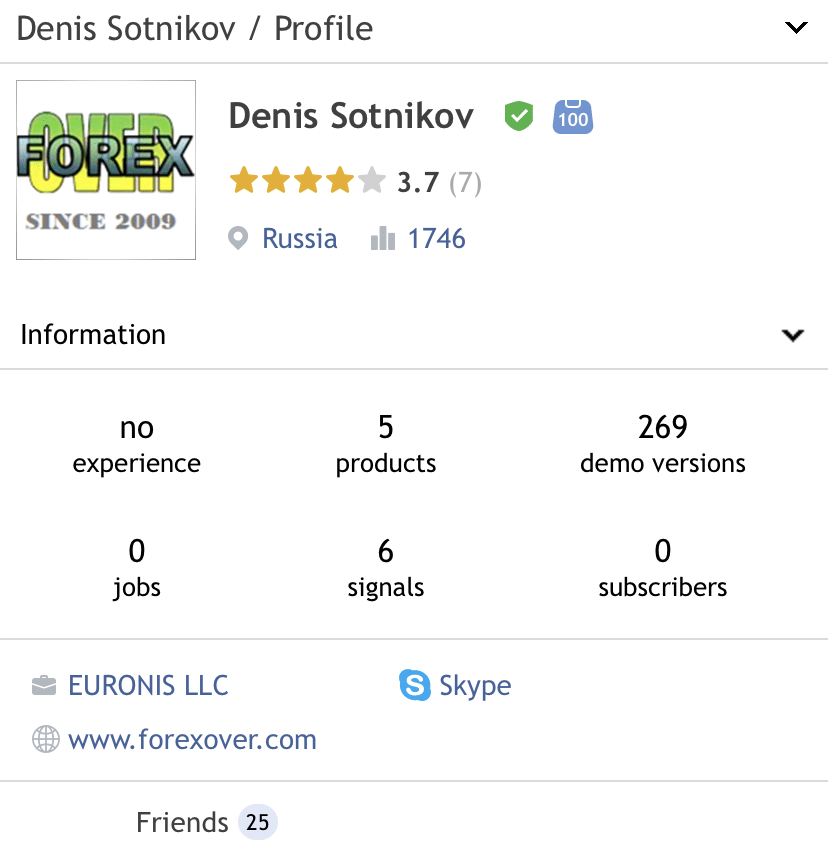 Denis Sotnikov is a developer from Russia. His products have a 3.7 rate based on seven reviews. The developer's personal rate is 1746. The portfolio includes five products, six signals. He mentioned that there should be a company behind it – EURONIS LLC.
People feedback

We may note by negative testimonials that people couldn't be profitable with this system at all. They warned us to stay away from using this advisor.