Although the devs bend over backward to convince traders that it's what they need to grow trading accounts, its real stats warns us to stay away from this ATS. Why? Let's break down our findings.
Forex Fury: To Trust or Not to Trust?
Forex Fury is a complete scam that is only losing your money.
Features
The robot's key features are as follows:
It trades fully-automatically.
The EA has drawdown control, so drawdowns are neither frequent nor long-term.
The robot performs up to 7 trades daily.
It has an up to 93% win-rate.
The default settings are introduced as super-profitable ones.
The robot is compatible with NFA and FIFO-regulated broker houses.
There are well-tested and proven settings.
The maximum drawdowns we can be scared of are 20%.
The system supports ECN accounts.
There's money-management with SL and TP.
It can be run on MT4 and MT5.
There are filters to not to trade during bad market conditions.
There's a simple and easy-to-get installation with video and PDF guides.
No backtest report
No backtest report for Forex Fury is provided. So, we cannot say that the system was well-tested before release. If everything is as good as described, then why are so many gaps in vendor transparency?
3rd-Party Verified Real-Account Trading Results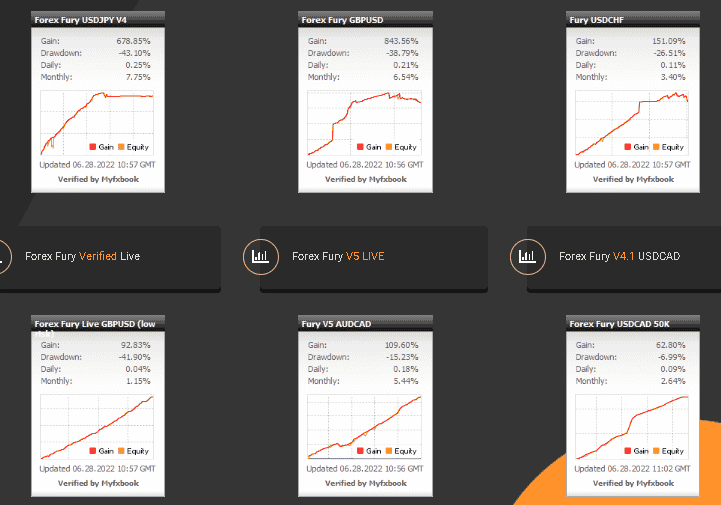 There are six accounts with sharing .set files. Three of them are Demo accounts, but this one is Real.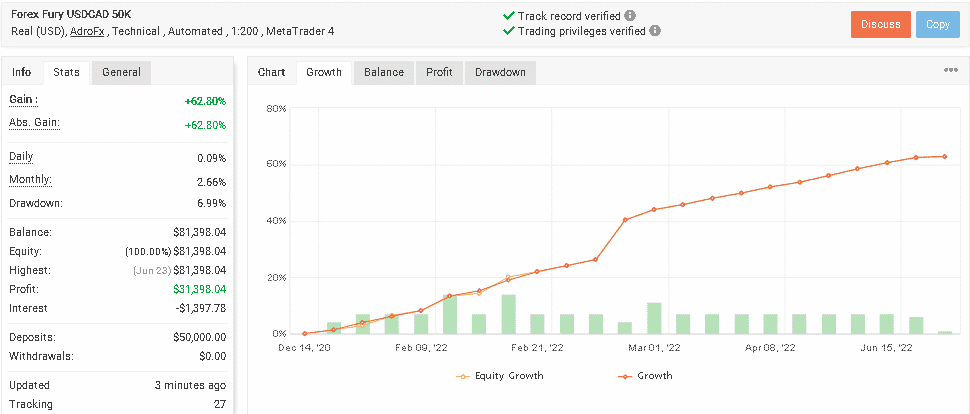 It was created on December 14, 2020, and was deposited at 50K USD. The EA trades under AdroFx brokerage with 1:200 leverage. It uses technical indicators and trades automatically on the MT4 terminal. Its total gain is 62% with average daily and monthly gains of 0.09% and 2.66%, respectively. The peak drawdown was 6.99%. There is around a 62% yield of the basic deposit. Its trading history shows too much good to be the true picture of EA's smooth trading activity. It had no loss and all deals were closed with profit. Frankly, smooth equity curves with all floating positions closed with profits look unrealistic, especially taking into account the market volatility. In the real market, you have to use some dangerous tactics to achieve such lines.

After our detailed analysis of customer reviews on the reputed Forex Peace Army website, we found that Forex Fury opens trades with small take profits and very big stop losses. On the Myfxbook account, the SL and TP info is hidden. The devs do not want us to know that. Nevertheless, we know.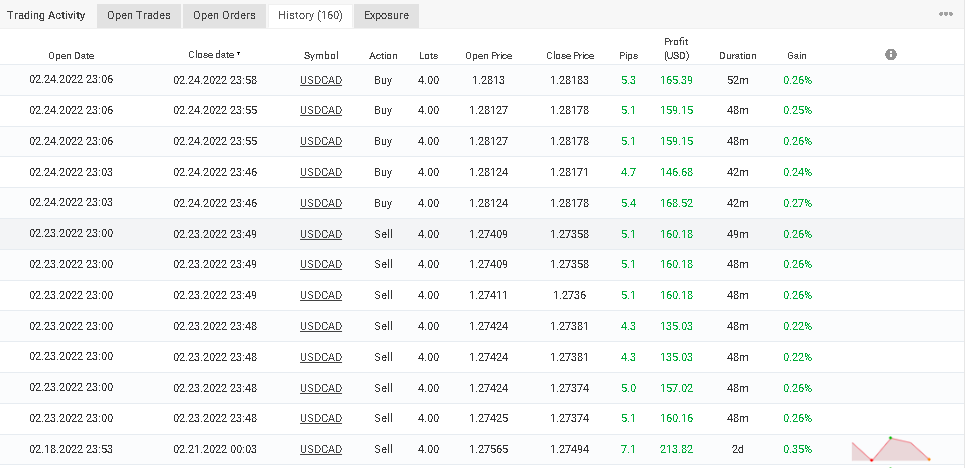 Vendor Transparency
The core team members are Patrick Ryan (CEO), Joe Damien (Head Alalyst), and Haroon Mir (Head Developer). They share links to their Facebook profiles, Twitter, and LinkedIn profiles.

Pricing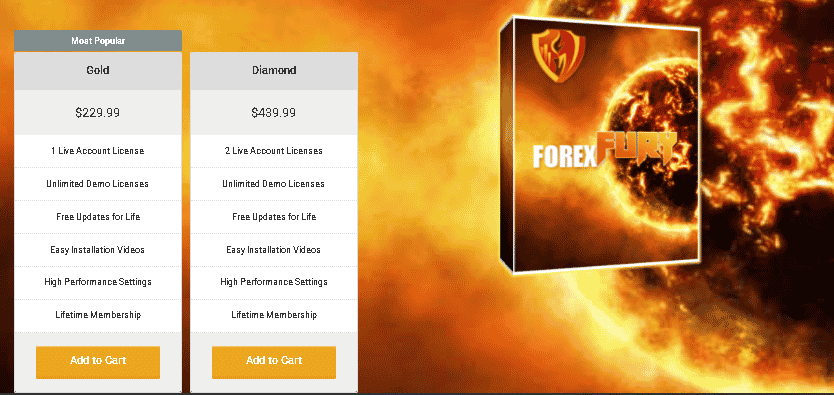 There are two packages: Gold and Diamond. Gold costs $229 and allows trading on one real account and unlimited demo ones. We can rely on free updates and access to the inner forum. The Diamond package costs $439. We can trade on two real accounts. Oddly enough, for a system that claims to have a high win rate, a money refund is not included. The devs are not 100% confident in their product.
Testimonials and mentions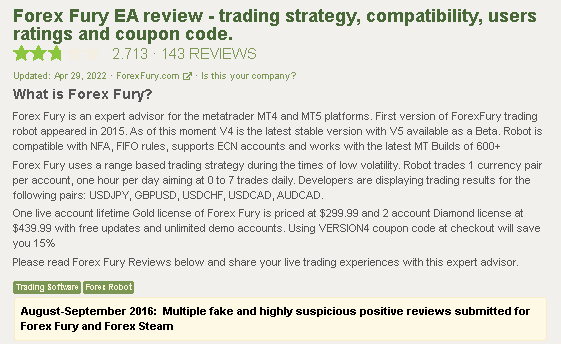 The Forex Fury has an account on FPA with a 2.7/5 rate based on 143 reviews. The site warns us that there were many positive fake positive reviews published in 2016. This is another red flag to consider.


The trader claims about a scam. The dev of Forex Fury refused to return funds even after seeing the live account statement. He tried their settings, except he put SL. The trader says: 'Luckily I put stop loss otherwise my account was blown without stoploss which they recommend. This fool robot output is 100 winning trade * 0= 0 such a waste of my time & money. This is another proof that backs up the claims we earlier mentioned.
This is another unsatisfied trader claiming about the poor performance of the robot:

The trader says that their website's Demo accounts use a 20% account SLs and if your trading account suffers that loss, it 'will take months to recoup the loss if it ever does.

Here is another negative review we found on Quora. A trader called Alan Lee claims that Forex Fury, as well as Forex Steam (the other product of the same devs), are blowing up your trading account.