Forex4you is a renowned forex broker that has carved a niche for itself in the competitive world of forex trading. Lauded for its user-friendly platform and exceptional customer service, Forex4you caters to both novice traders and seasoned veterans. It offers a variety of trading options that can suit different trading styles and risk profiles. This review will delve into the features, benefits, and considerations of using Forex4you as your go-to trading platform.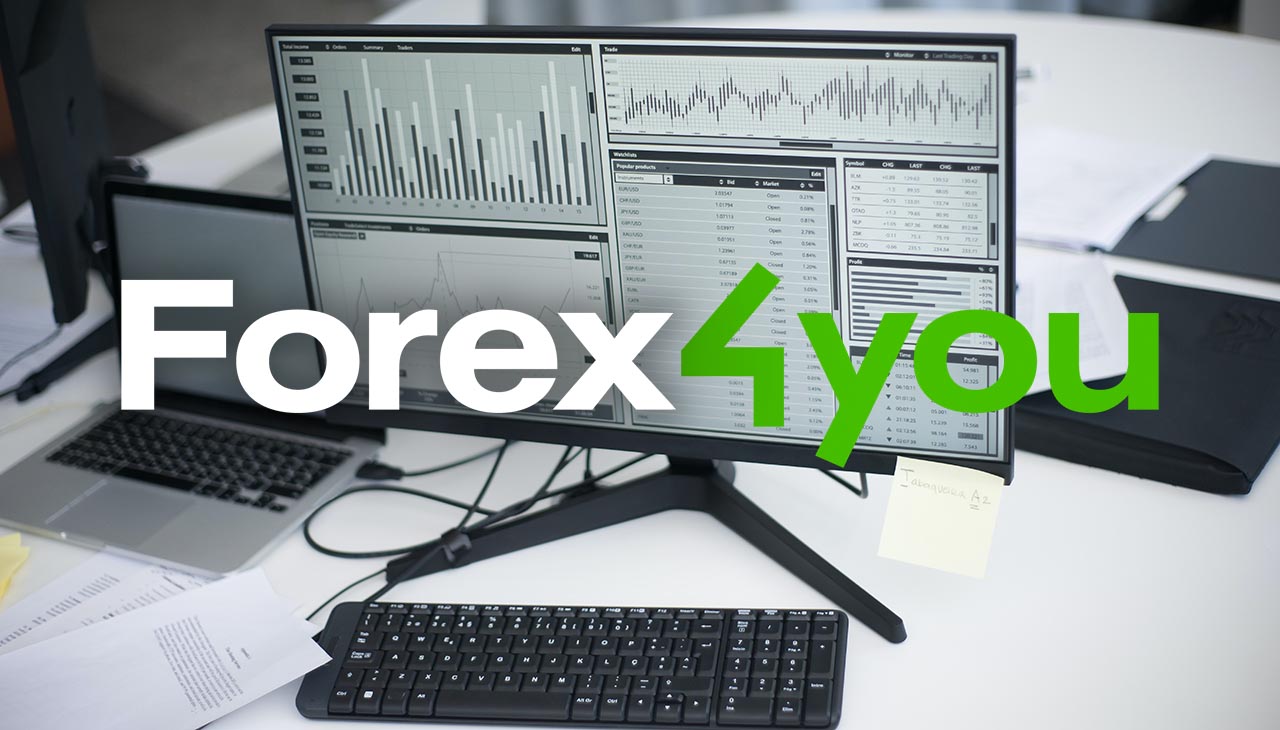 Key Features
Forex4you is a popular online forex broker that offers a range of features to enhance the trading experience for both beginner and experienced traders. Here are some key features of Forex4you:
Multiple Account Types: Forex4you offers a variety of trading accounts to cater to different trader needs. These include Cent Accounts, Classic Accounts, and Pro Accounts. Each account type has its unique features and trading conditions, allowing traders to choose the one that suits their preferences and trading style.
Trading Platforms: Forex4you provides access to multiple trading platforms, including the widely used MetaTrader 4 (MT4) platform. MT4 is known for its advanced charting capabilities, extensive technical analysis tools, and automated trading options. The availability of different platforms ensures flexibility and convenience for traders.
Copy Trading: Forex4you offers a unique feature called Share4you, which allows traders to copy the trades of successful traders. With Share4you, users can automatically replicate the trading strategies of experienced traders and benefit from their expertise. This feature is especially beneficial for novice traders who want to learn from professionals and potentially boost their trading results.
Educational Resources: Forex4you provides a range of educational resources to help traders enhance their knowledge and skills. These resources include video tutorials, webinars, educational articles, and a comprehensive FAQ section. The educational materials cover various topics such as trading strategies, market analysis, risk management, and more.
Overall, Forex4you offers a range of features designed to enhance the trading experience and cater to the needs of different types of traders. Whether you are a beginner or an experienced trader, Forex4you provides the tools and resources to support your trading journey.
Multiple Account Types
Forex4you's diverse selection of account types is one of its most distinctive features. The broker recognizes the differing requirements and trading strategies among traders, and accordingly, presents three main types of accounts, catering to a wide range of preferences.
Cent Accounts are perfect for beginners, as they allow trading with minimal investment. Traders can practice and build their confidence without risking substantial capital.
Classic Accounts, suitable for intermediate traders, offer more features and better spreads. These accounts serve as a stepping stone between Cent Accounts and Pro Accounts, allowing traders to transition smoothly as their experience level increases.
Pro Accounts are designed for experienced and professional traders. They offer the lowest spreads, highest leverage, and access to more advanced trading tools.
By offering these account types, Forex4you ensures that all traders, irrespective of their experience level or trading style, find a suitable platform to engage in foreign exchange trading.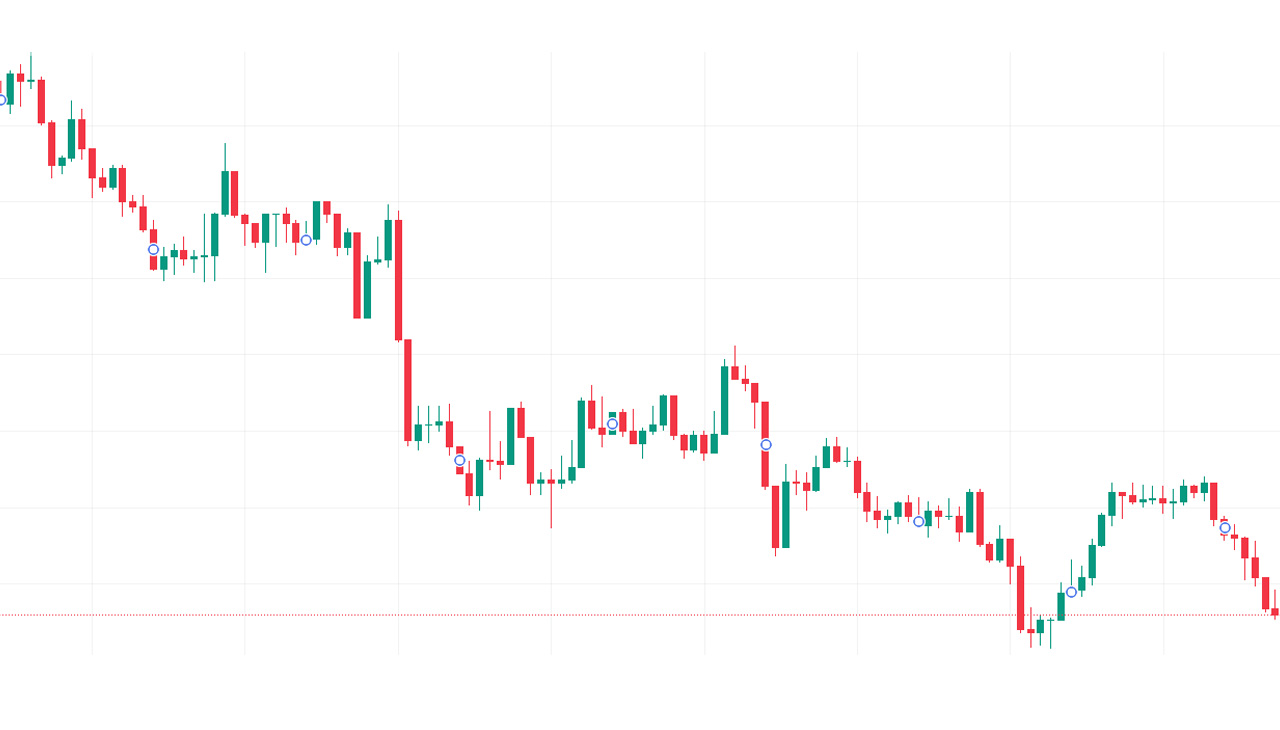 Trading Platforms
Forex4you provides its clients with access to two of the most widely used trading platforms in the forex industry – MetaTrader 4 (MT4) and MetaTrader 5 (MT5).
MT4 is known for its user-friendly interface and its advanced charting capabilities. It supports multiple order types, provides a vast range of technical analysis tools, and allows for fully automated trading through its Expert Advisors (EA) feature.
MT5, on the other hand, is a more advanced platform that offers additional features and capabilities beyond those found in MT4. This includes additional order types, more technical indicators, a built-in economic calendar and integrated fundamental analysis tools.
Both platforms support desktop, web and mobile versions, ensuring traders can monitor the markets and execute trades from anywhere, at any time. Furthermore, Forex4you provides detailed user guides and tutorials for both platforms, ensuring traders can leverage these tools to their full potential.
By offering MT4 and MT5, Forex4you ensures that traders of all experience levels have access to the advanced features and sophisticated tools needed to effectively navigate the forex market.
Copy Trading
Forex4you's copy trading feature, known as Share4you, sets it apart from many competitors. As a social trading platform, Share4you empowers users to copy trades from seasoned professionals. It can be extremely beneficial for novice traders, allowing them to mirror successful strategies and potentially enhance their trading performance. This feature also benefits experienced traders, who can earn additional income by allowing others to copy their strategies. The process is simple: once a trader you wish to copy is selected, their trades automatically get replicated in your account. This feature underscores Forex4you's commitment to delivering diverse and adaptable trading options for all experience levels.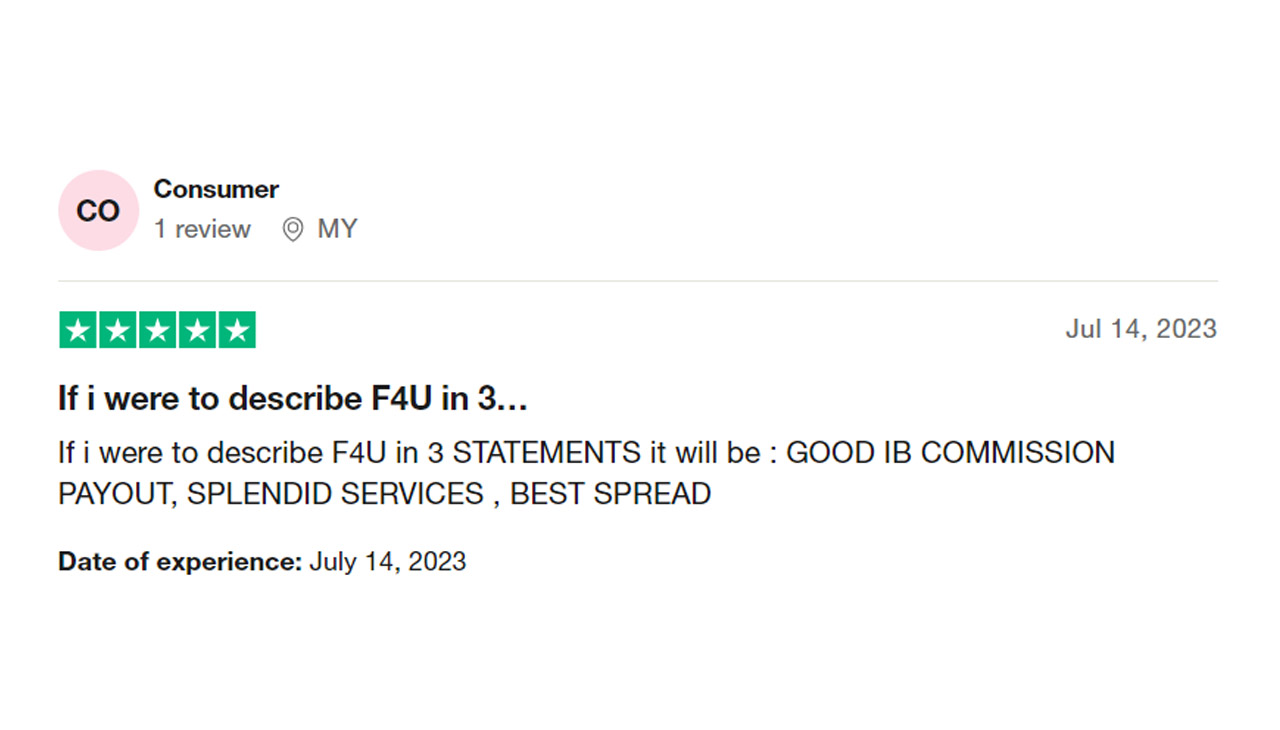 Educational Resources
Forex4you is committed to fostering an educated trading community, and this is evident in the extensive range of educational resources it offers. The broker provides a comprehensive education center containing video tutorials, webinars, and educational articles that cover a wide array of topics. These materials are designed to cater to traders of all skill levels, from beginners who are just starting to understand the ins and outs of forex trading, to experienced traders who wish to sharpen their strategies and deepen their market analysis skills.
For beginners, Forex4you offers a 'Forex Trading for Beginners' section, which outlines the basics of Forex trading. It includes topics such as 'What is Forex Trading?', 'How to Trade Forex', and 'Forex Trading Strategies'. This allows new traders to build a strong foundation before they delve into more complex aspects of trading.
For more advanced traders, Forex4you provides in-depth articles and webinars on topics like 'Advanced Technical Analysis', 'Risk Management Strategies', and 'Market Trends'. These resources are designed to help traders refine their strategies and make informed trading decisions.
Furthermore, Forex4you also offers a comprehensive FAQ section where traders can find answers to common queries related to trading platforms, account types, deposit and withdrawal methods, and more. This feature ensures that traders can quickly find solutions to their problems and continue with their trading activities.
In essence, Forex4you's commitment to education reflects its dedication to empowering its clients and helping them to navigate the complexities of the forex market with confidence and expertise.