The crypto market has grown immensely over the last 13 years. There are many crypto assets to choose from, and most of these assets tend to fluctuate in value over short periods. For investors with a diversified collection of assets, utilizing multiple wallets to store their holdings introduces hassles in tracking your performance. Crypto portfolio trackers can help you keep track of your earnings in real-time, even using various networks and wallets.
What features can one lookout for in a crypto portfolio tracker?
A simple layout
Choose a tracker with a basic, clean design that you will enjoy looking at and using. The overall worth of your portfolio, for example, can be found on the first page of a good portfolio tracker. You shouldn't have to strain to figure out how much each coin in your portfolio is worth because the tracker is simple to use and understand.
Security
Due to the decentralized nature of the blockchain, cryptos are incredibly difficult to track and manage. It's also hard to determine who owns which wallet, and it's quite challenging to reverse a transaction once it's been started. This underscores the need to choose a tracker that places a high priority on security. Protecting your coins and finances is vital because many cryptocurrency portfolio trackers connect to an exchange or a bank account. Two-factor authentication and other security safeguards can protect your wallet from a single breach or data leak.
Available cryptocurrencies
A portfolio tracker should be able to keep track of all of your cryptos in one place. Look out for the platform's currency offerings before signing up for an account if you're looking for a combined tracker and exchange. This allows you to trade as many currencies as you want without dealing with various exchanges or remembering passwords.
Best crypto portfolio trackers
1. Bitsgap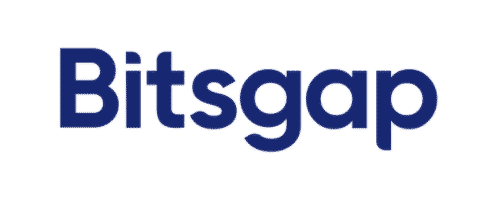 Bitsgap allows you to track more than 1,800 cryptocurrencies in your portfolio seamlessly and for free. It offers real-time view of your portfolio performance and trades and is compatible with more than 15 cryptocurrency exchanges, including Gemini, Kraken, Binance, KuCoin, Coinbase, etc.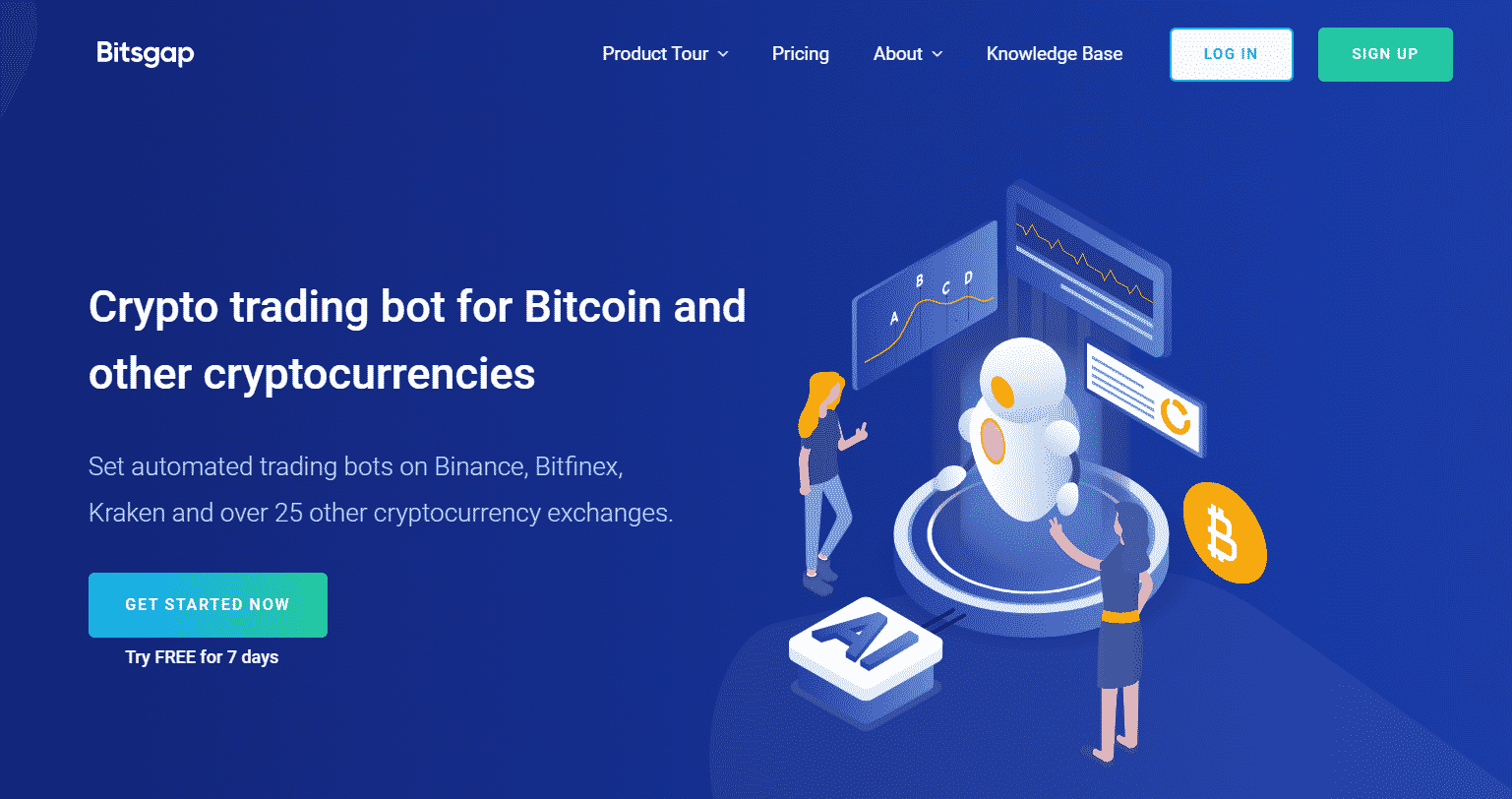 Bitsgap offers you a wide range of tools to effectively manage your crypto investments. You will have access to trading interface, trading robots and trading robot builders, desktop and mobile access and many other features.
Your access to tracking your funds held on multiple platforms will be secured by the connection through API keys.
2. Pionex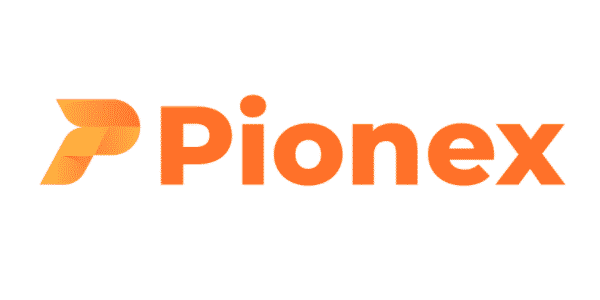 It is great for beginners and experts who want to try out trading bot functionality without paying. One can sign up, get started and pick the favorite trading bot. It is one of the largest Binance brokers, aggregating liquidity from Binance and Huobi Global.
You may buy and sell cryptocurrencies directly on Pionex while also utilizing one or more of the platform's 18 native trading bots. It offers a fully customizable interface as well as built-in live chat capabilities. TradingView charts, light and dark modes, programmable time filters, and other features are also included. It offers a Smart Trade terminal that lets traders set up stop-loss, take-profit, and trailing orders into one trade. The app is free but charges a very low fee of 0.05% on each trade, and there is no additional cost to use a trading bot.
3. CoinSmart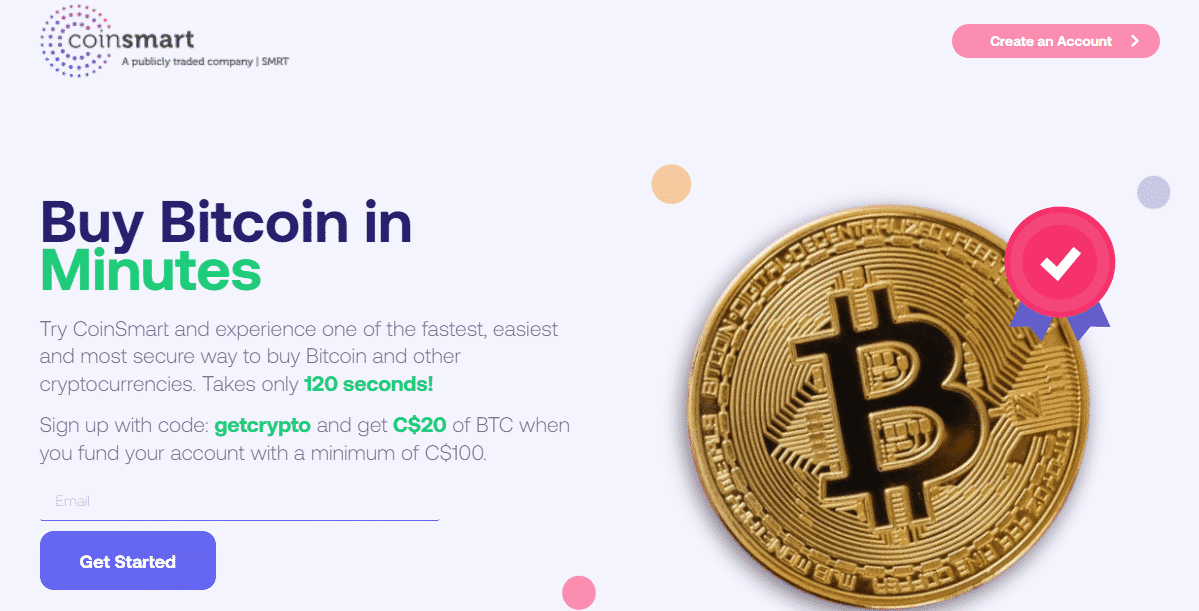 This app was created for beginners, yet it incorporates all of the capabilities that an expert would want. It allows investors to trade and review their portfolios with ease by keeping the trading interface simple and providing them with a mobile application. Not only that, but they have the option to do so at any moment.
It is equipped with enterprise-grade security, assets locked up in cold storage, and reporting capabilities to make taxes easier to fill. For the more experienced traders, they even provide comprehensive charting and order books. They can also use stop loss when trading. The app is free but has cheap trading fees, i.e., it charges 0.20% for single trades and 0.40% for double trades.
4. CoinStats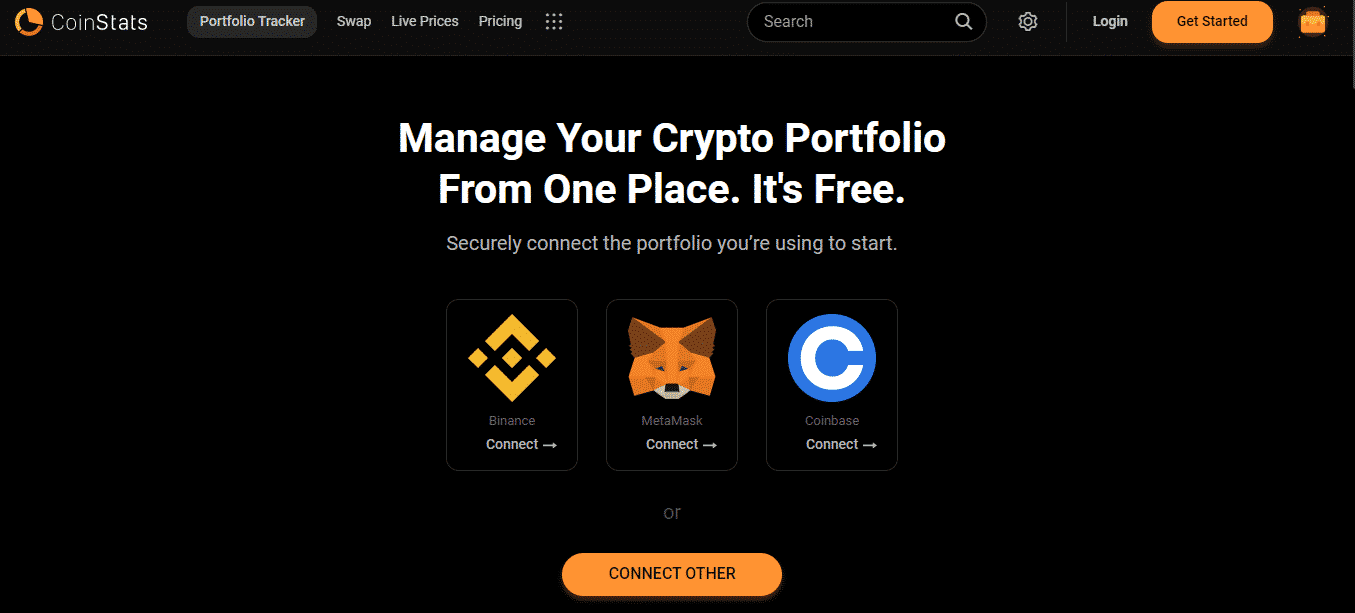 It is a premium cryptocurrency portfolio tracker that provides you with tailored crypto news, analytics, and the ability to manage your portfolio on both desktop and mobile devices. The API keys provide functionality for numerous wallets and exchange accounts.
CoinStats puts important data at your fingertips after you've set it up, making investment decisions easier. You'll see graphs that indicate the growth of each asset or the entire portfolio. The analytics sections show the most lucrative and loss-inducing currencies and the top exchanges, total fees, withdrawals, and other information.
There is no free tier, unfortunately. It does, however, provide a 3-day free trial to assess its suitability for your needs. It charges $3.49/month for Pro and $13.99 for Premium accounts.
5. Blockfolio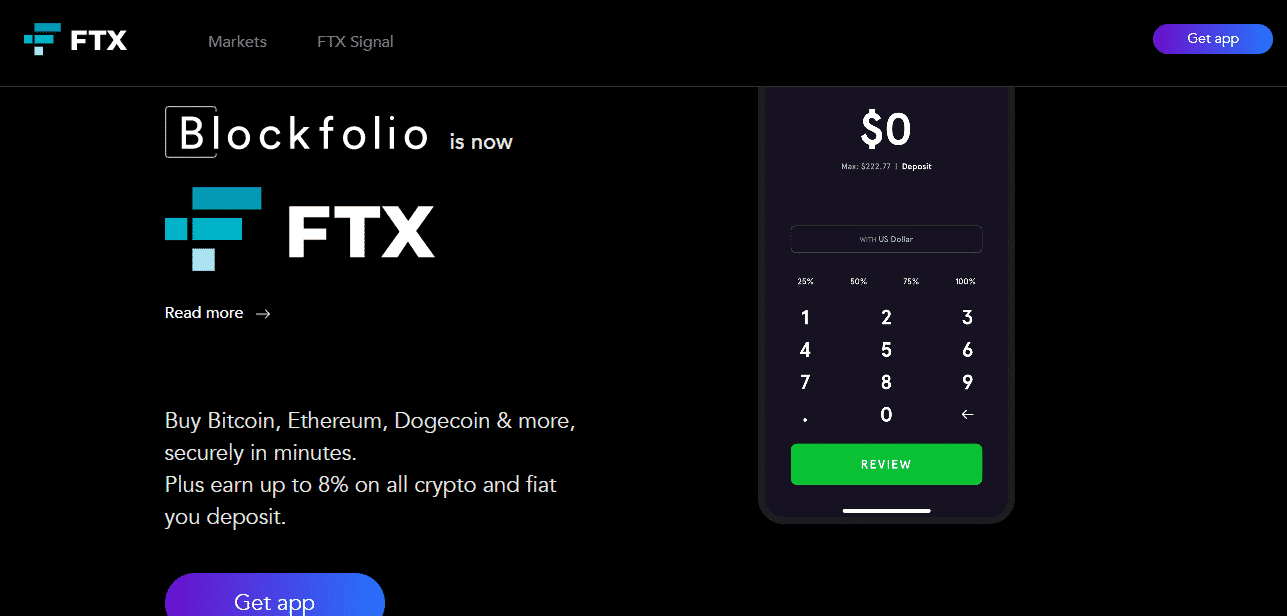 It is one of the most widely used cryptocurrency portfolio trackers. It now has a user base of over 6 million people. Blockfolio's success is due to the breadth of its features and functions. With over 10,000 currencies listed, it now supports practically every popular crypto asset.
Another standout feature is Blockfolio's intelligence tool, "Signal." It aids cryptocurrency investors by compiling essential news and important portfolio data for their preferred crypto services and projects. It also features price alerts in real-time, market data, and team news. The app is free to download. It is, however, limited to mobile devices (iOS and Android).
6. Delta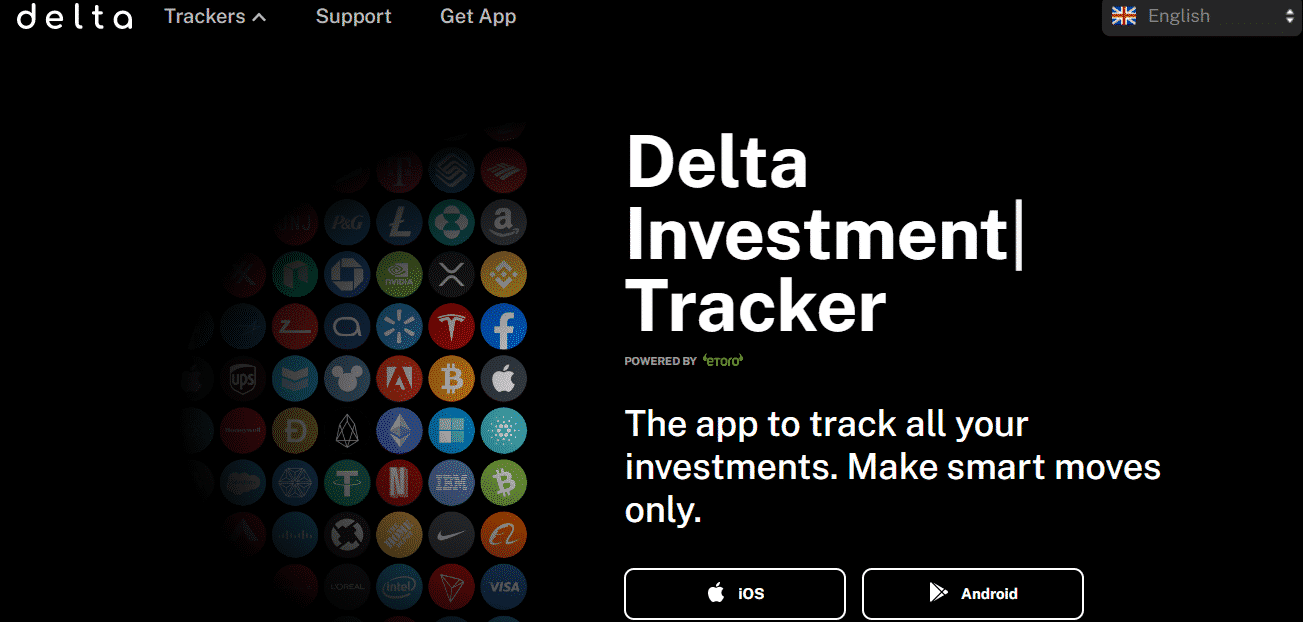 It is a popular cryptocurrency portfolio tracker. Its portfolio manager is quite powerful, with a large number of cryptocurrencies to choose from. You may use the app to set watchlists, receive quick notifications, examine charts and investing patterns, and access data such as volume and market cap, profit/loss, and current balance, among other things.
Delta also offers a useful communication mechanism for traders known as Delta Direct. It also includes content from Medium, Steemit, Twitter, and an RSS feed, as well as postings and related information from other sites. It is available in both a free and a paid version. The Android Early Back edition costs $70 to $80 per year, while the iOS version costs $60 to $70 per year.
Summary
A crypto portfolio tracker automates the portfolio monitoring process. You receive a single view of all the constituents' momentum states rather than following the price movements of all your assets individually. One should look out for a crypto portfolio's main features, including available cryptos, safety and security, and design layout. This article discusses the best 5 crypto portfolio trackers for beginners and experts and their prices.