3Commas stands as a leading name in the world of cryptocurrency trading bots. With a suite of comprehensive features designed to enhance and streamline your trading experience, the platform aims to provide a robust toolset for both novice and experienced traders. This review will delve into the specifics of 3Commas, exploring its strengths, weaknesses, and overall performance in the dynamic cryptocurrency market.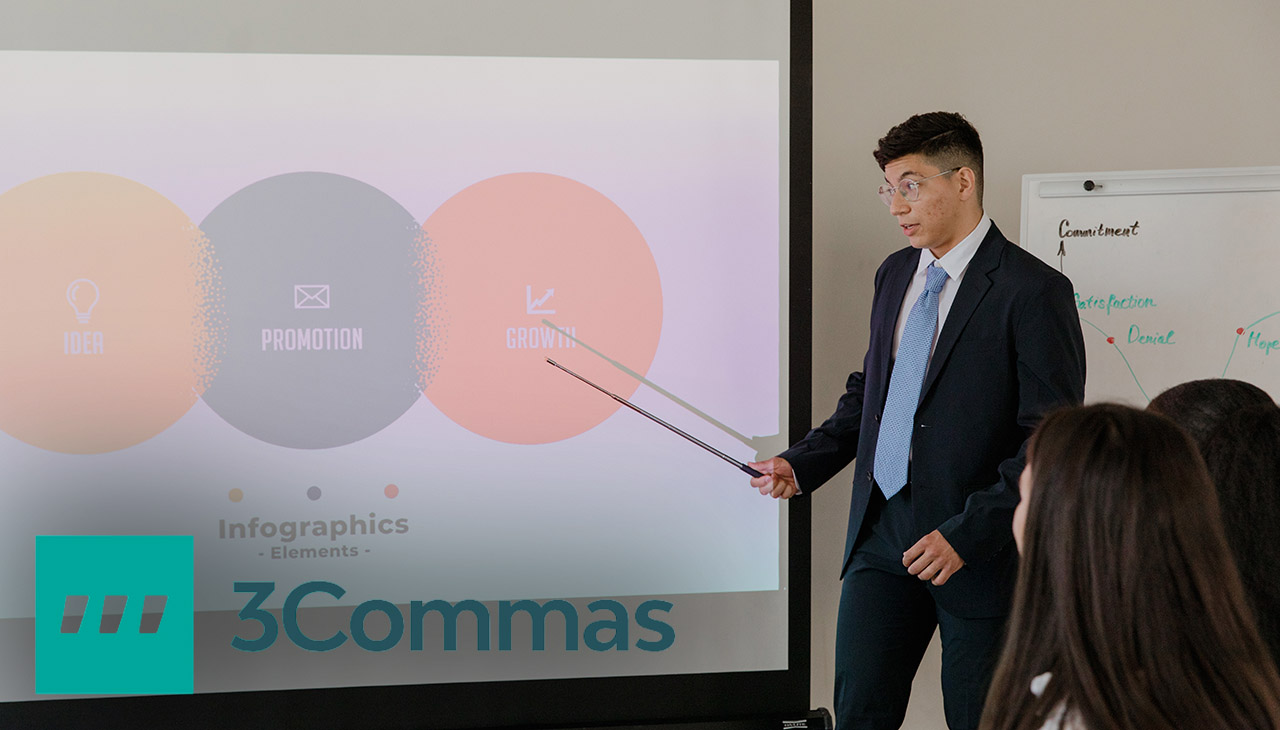 Features of 3Commas
Smart Trading Bots: 3Commas provides users with an automated trading bot that can execute trades based on predefined strategies. These bots can analyze market trends, set stop-loss and take-profit orders, and perform trades on behalf of the user.
Trading Terminal: The trading terminal offered by 3Commas allows users to monitor and manage their trades across multiple exchanges from a single interface. It provides real-time market data, customizable charts, and advanced trading tools to help users make informed trading decisions.
Copy Trading: With 3Commas' copy trading feature, users can follow and copy the trades of successful and experienced traders. This allows beginners to learn from experts and potentially replicate their trading strategies for better results.
Grid Bot: The Grid Bot is a unique feature of 3Commas that allows users to automate their trading using a grid strategy. It helps users buy low and sell high within a pre-set price range, taking advantage of price fluctuations in the market.
DCA Bot: The Dollar-Cost Averaging (DCA) Bot enables users to automate their investment strategy by regularly buying a fixed amount of cryptocurrency at specific time intervals. This strategy helps to reduce the impact of market volatility and allows users to accumulate assets over time.
Alerts and Notifications: 3Commas provides customizable alerts and notifications that keep users informed about market movements, trade executions, and other important events. This helps users stay updated and make timely trading decisions.
Pricing and Plans
3Commas offers a selection of subscription plans to cater to the diverse needs of traders. The Starter Plan is priced at $14.50 per month and provides access to the Smart Trading terminal and regular updates. The Advanced Plan, costing $24.50 per month, includes all Starter Plan features plus simple bots and personalized trading signals. The most comprehensive package, the Pro Plan, is priced at $49.50 per month and encompasses all Advanced Plan features plus all types of bots, full portfolio management, and priority support. A 3-day free trial is available for users to explore the platform's features before committing to a plan.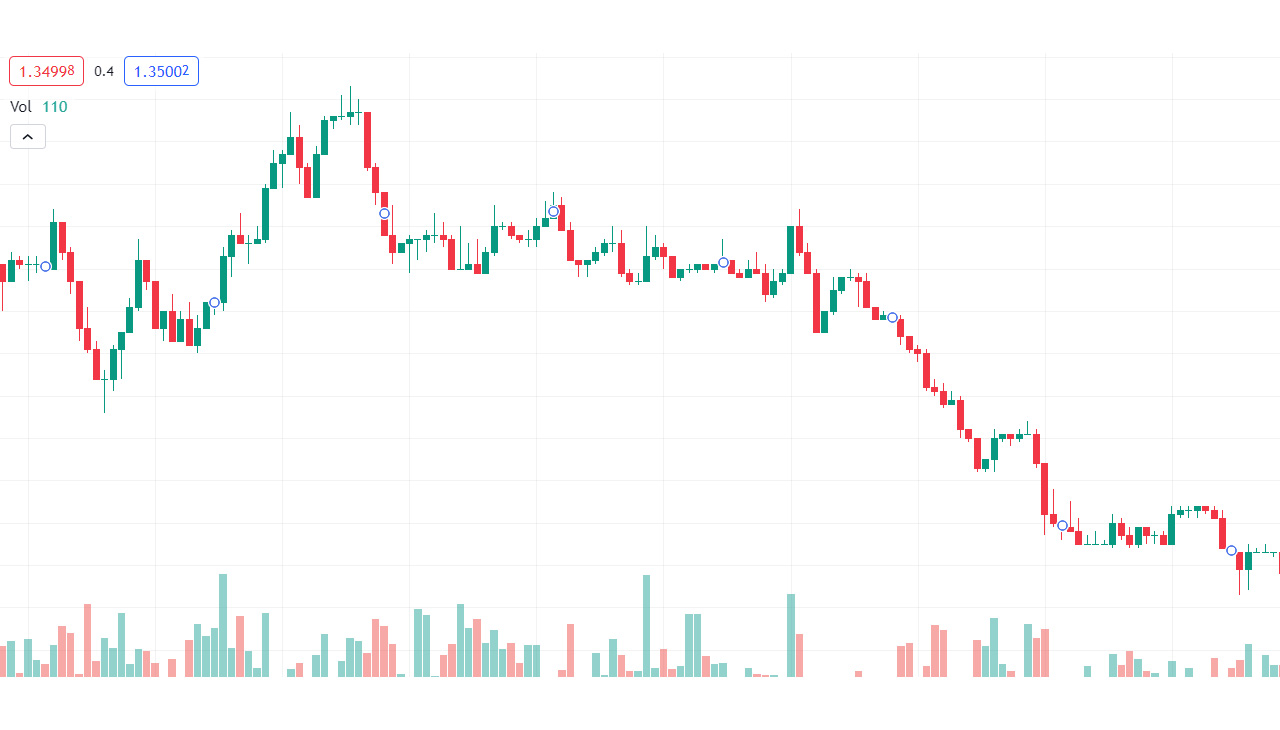 Customer Reviews and Feedback
Customer reviews and feedback for 3Commas are largely positive, with users highlighting the platform's user-friendly interface, comprehensive feature set, and responsive customer support. Many users appreciate the automated trading bots, which they say have significantly enhanced their trading efficiency. The trading terminal is also praised for its ability to consolidate trades from different exchanges, providing a more streamlined and organized trading experience. The DCA Bot, in particular, is noted for its effectiveness in mitigating market volatility. However, some users have expressed a desire for more elaborate tutorials and guides to better understand the platform's extensive functionalities. Overall, 3Commas seems to have left a substantial and positive impact on its user base, indicating its reliability and effectiveness in the crypto trading domain.
Risk management
3Commas also pays significant attention to risk management, a crucial factor in the volatile world of cryptocurrency trading. The platform's integrated risk management tools, such as stop-loss and take-profit orders, help traders control potential losses and secure profits. Moreover, the DCA Bot's strategy of regular, fixed investments can mitigate the risk of market volatility, spreading purchases over time to average the purchase price. The Grid Bot also enables users to capitalize on market fluctuations without risking substantial investments, as it automates trading within a predefined price range. Despite these measures, users must remember that cryptocurrency trading inherently carries risk, and no platform can eliminate potential losses. Always ensure to use these features in the context of a balanced, well-thought-out trading strategy.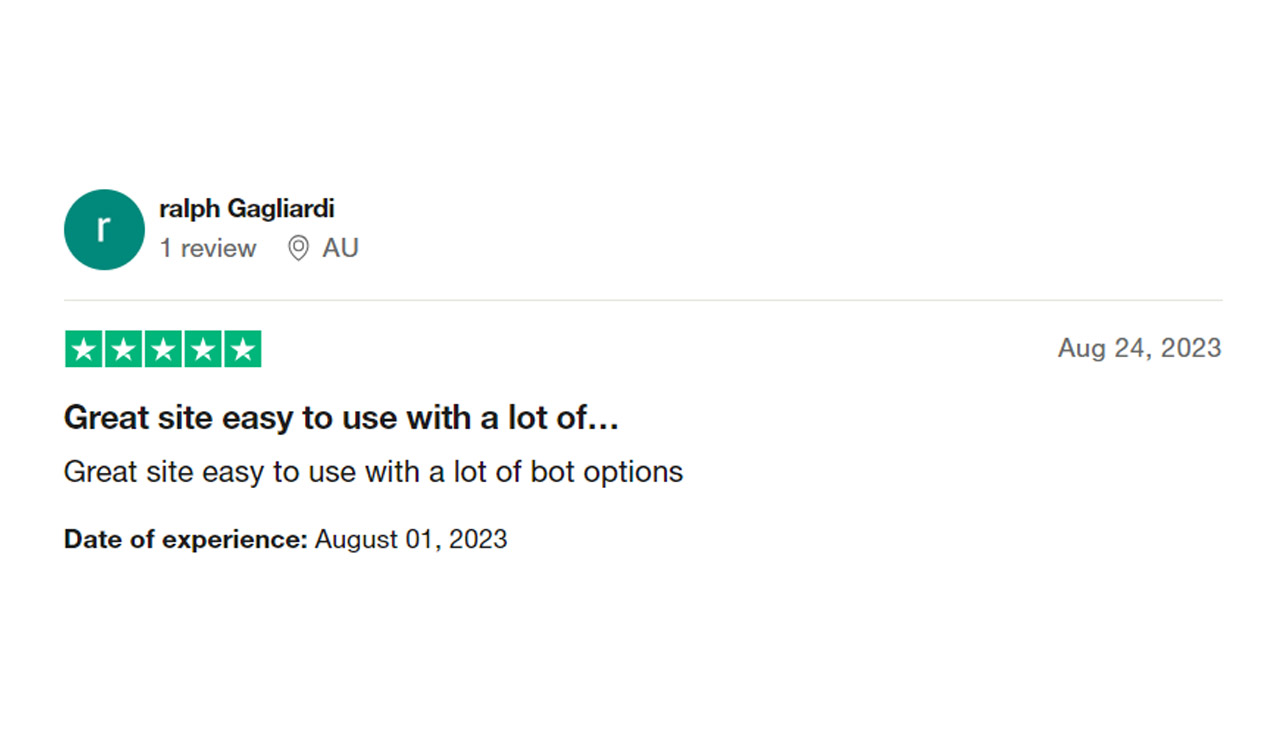 Diversification and portfolio management
Diversification and portfolio management are indeed two of the key tenets of investment strategy, and 3Commas handles both with aplomb. The platform provides users with the ability to diversify their investments across various cryptocurrencies, thereby spreading the risk associated with the volatile nature of individual digital assets. The platform's Portfolio Management feature offers a comprehensive view of an individual's assets spread across multiple exchanges. This not only allows users to easily track the performance of their portfolio but also helps in rebalancing assets based on market trends. Additionally, with the implementation of the DCA and Grid Bots, users can automate their investment strategies, further helping in maintaining a balanced and diversified portfolio. However, it's crucial to note that diversification alone doesn't guarantee against losses. As with any investment strategy, diversification and portfolio management should be used in conjunction with thorough research and ongoing market analysis.