The Altredo Forex Robots presentation warns us because it looks like a scam. The main statement convinces us that it's a "Global Trading Systems. Trading Robots Based on Neural Network Algorithms." All products are separated by these tags "Tradestation, Interactive Brokers, NinjaTrader, MetaTrader, Thinkorswim, Stock, Bitcoin, and Tradingview."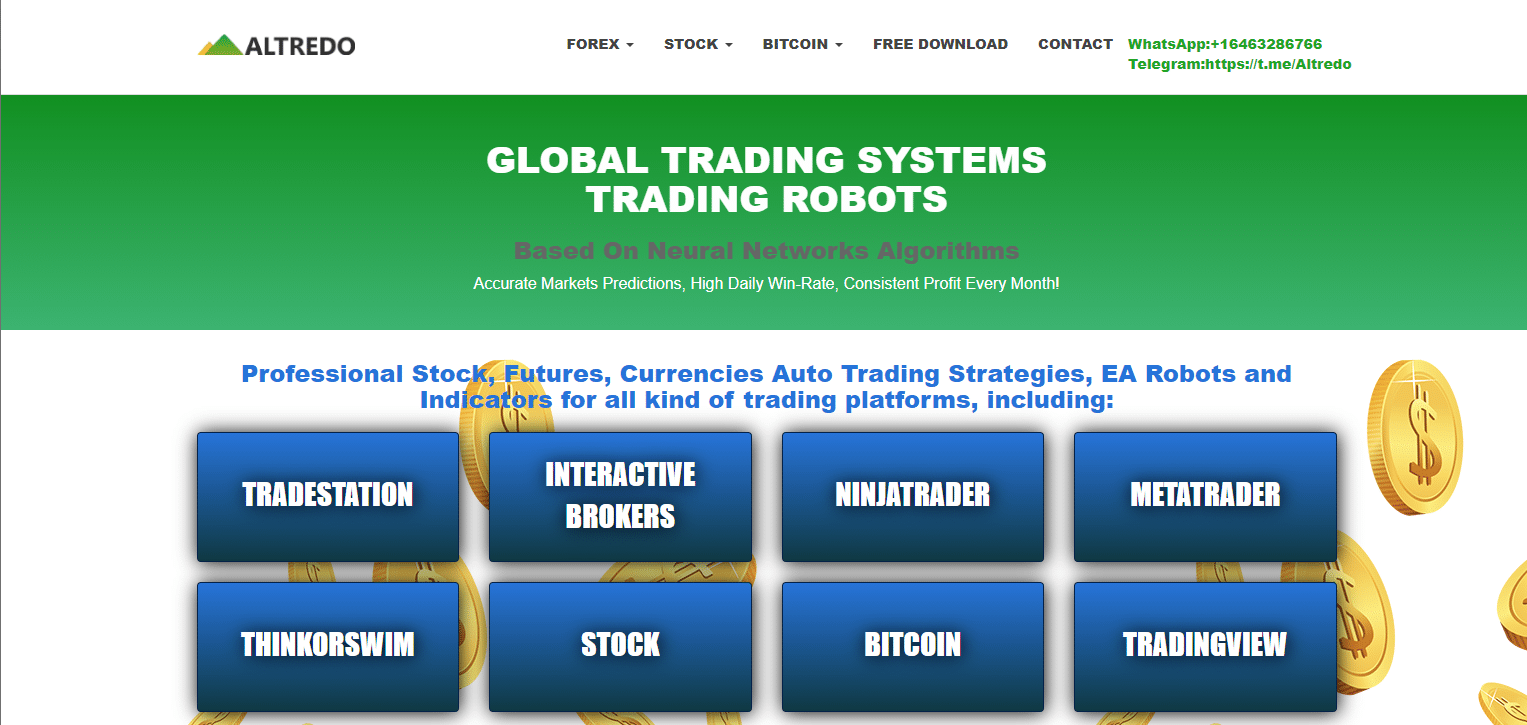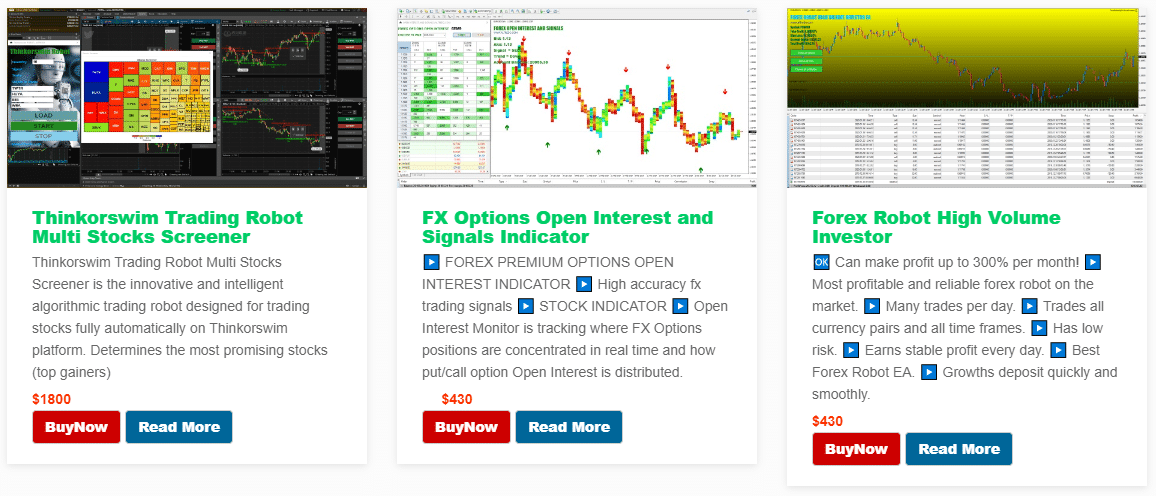 The prices vary from $300 to up to $2000 for a lifetime copy.

Some of the products are subscription-based.
Altredo Forex Robots: To Trust or Not to Trust?
Of course, not. It's like running the minefield where you never know if the system works well. It's just another scam without trading results.
Features
We have prepared a list of features from an Arbitrage trading robot because only this EA has trading results provided:
Forex Robot Arbitrage can trade for us automatically. So, we don't need to intervene in its trading activities.
The system is based on a "profitable market neutral low-risk strategy."
The advisor doesn't execute orders with high-risk strategies.
We can apply it to any chart and pair we want.
It analyzes data received from the terminal to find the best Entry and Exit Points.
We can trade Arbitrage, too, like many financial institutions.
It executes orders with mathematical modeling techniques.
A strategy behind "assumes a low correlation with current market conditions."
The robot, according to the descriptions, doesn't look like Arbitrage software.
The system can perform low-risk trading.
The time to open orders is periods of High Impact news.
The system has "statistical arbitrage strategies that are market neutral because they involve opening both a long position and short position simultaneously to take advantage of inefficient pricing in correlated securities."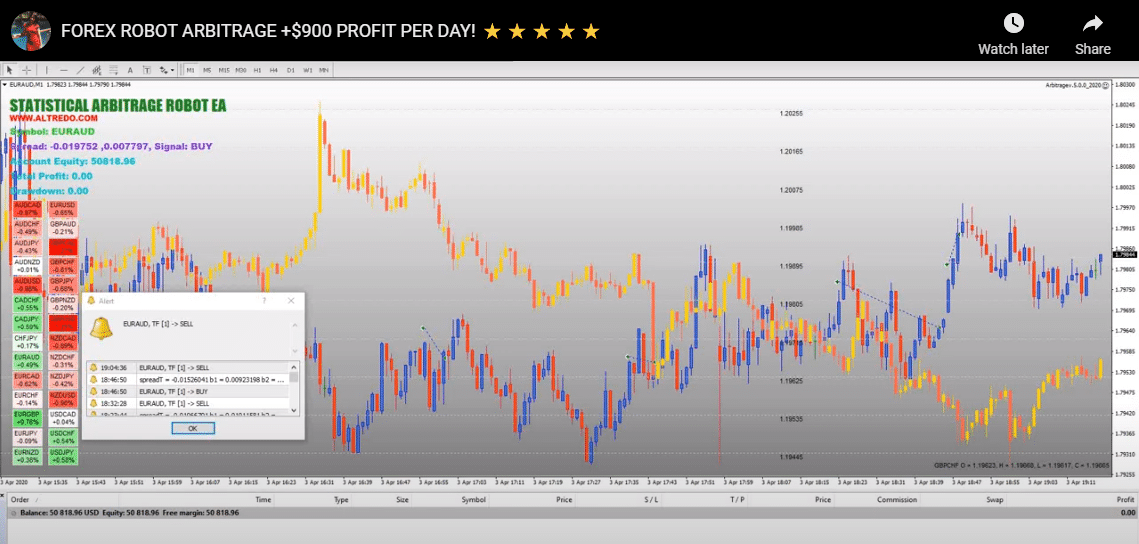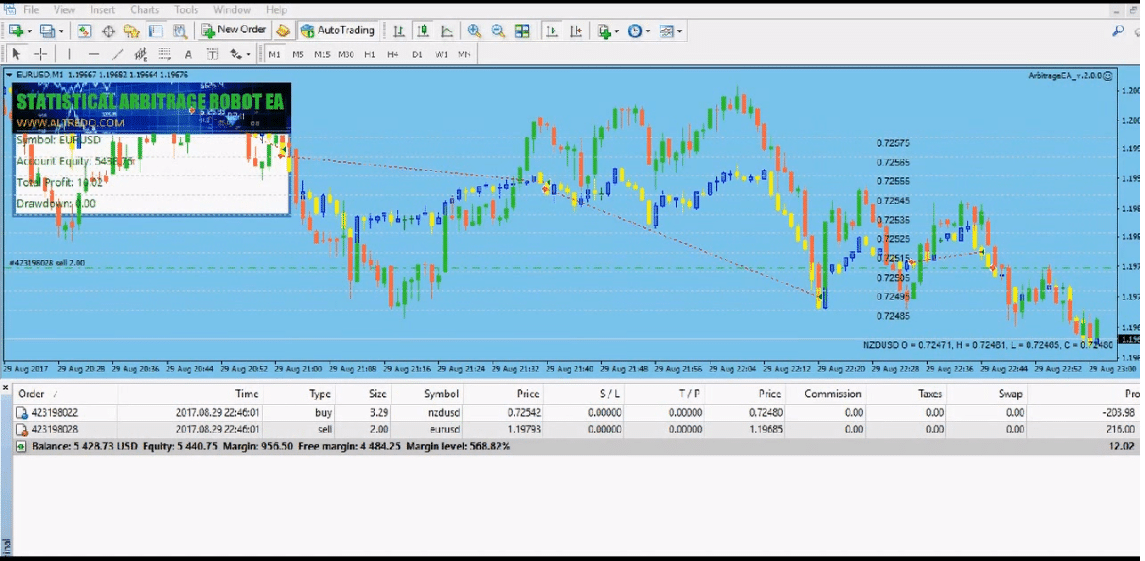 We don't see Arbitrage on these charts. There are some videos of executive orders that don't look trustworthy.

We have to pay $770 for getting a lifetime digital copy of the product. The package includes free technical support via email, Skype, and Teamviewer. We don't know how many licenses and for what type of account we will have. The same, we have about the fact that the developers don't support an offer with a money-back guarantee.
Verified Trading Results
There's a real account where the system is applied. The broker is Admiral Markets. The leverage is weird at 1:30 only. It works on the MT5 platform. The account has lost a verified track record badge. It was created on December 16, 2020. The deposit was impossibly low $200. The absolute gain is +50.88%. An average monthly gain is 9.70%. The maximum drawdown has increased since our last visit to 20.12%. There are no investors who would like to track these trading results. We're not surprised.

Forex Robot Arbitrage traded 103 deals with 987 pips. An average win is 18.75 pips is almost twice lower than an average loss of -30.88 pips. The accuracy rate is the same for Longs and Shorts directions – 81%. An average trade length is 23 hours and 56 minutes. The Profit Factor is 4.16.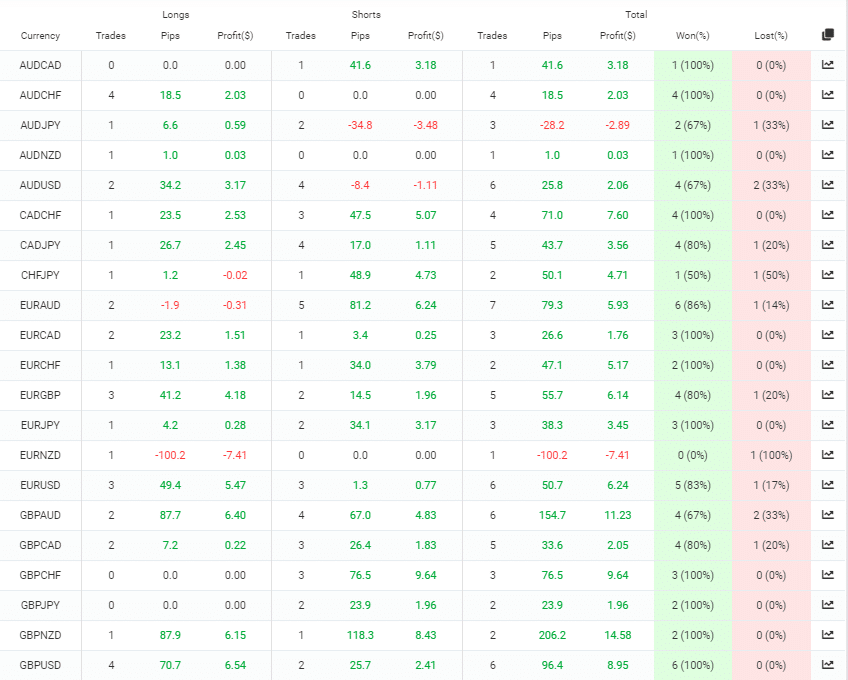 It trades everything that's available on the terminal.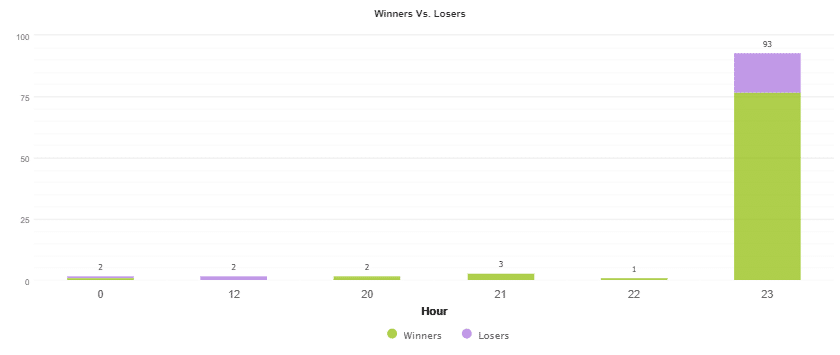 It acts as a night scalper, not like Arbitrage software. In the video on the dev's website, we see Hedging with Martingale.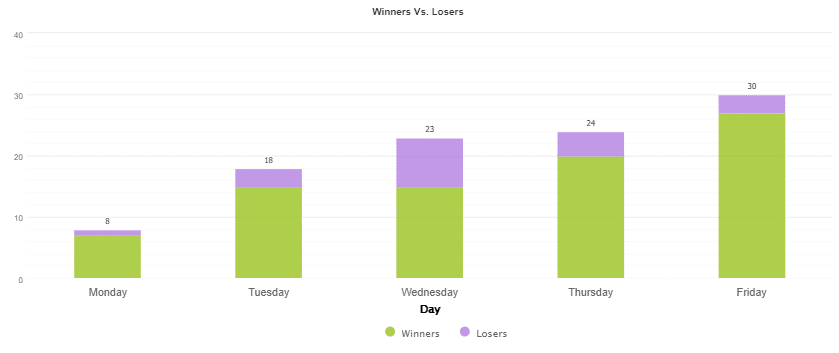 People who know how the night scalper works would be surprised seeing that activity on Friday.

The robot has to lose only fourteen deals to lose 10% of the account.

The developers have decided not to show trading results for anyone.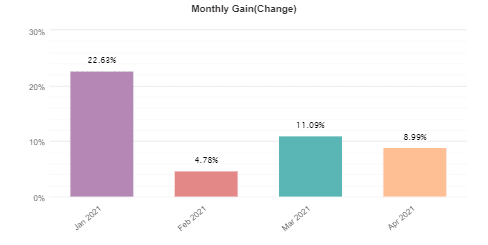 The system doesn't hurry to trade in May 2021. We have no idea why it was stopped after these profits. It looks suspicious.
As usual, the presentation isn't featured by backtest reports. It's a significant disadvantage because we don't know how the robot traded in the past and if it was well-tested before release.
Vendor Transparency

We have no transparency. The developers are good with that. They remain unknown to the community. We have no social network or MQL5 profiles.
People feedback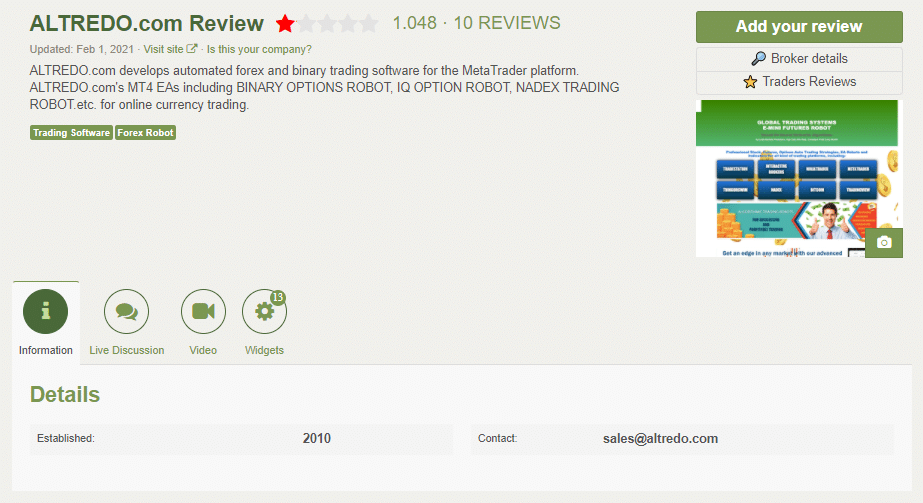 We've got a page of the Altredo company on Forex Peace Army with a scam rate (1.048) based on ten reviews.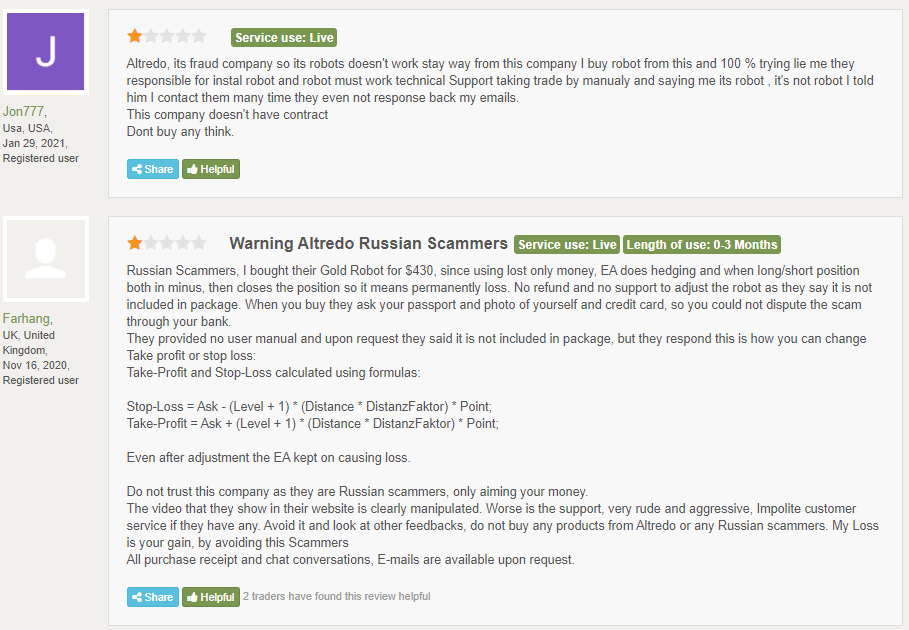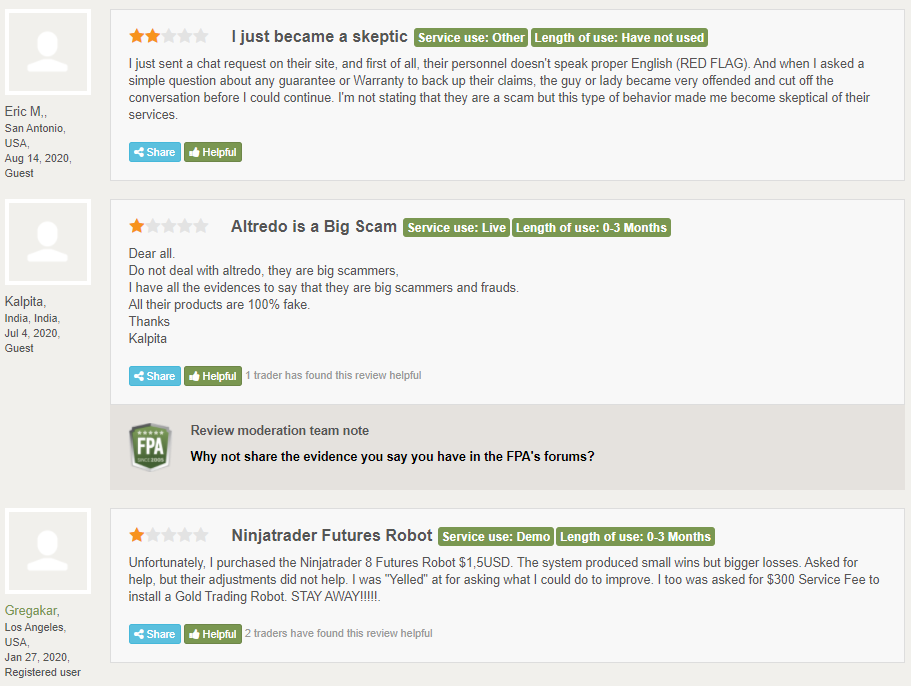 It's absolutely disgusting. No one was profitable with their trading solutions.
Other notes

There's a 30% commission affiliate program created for those who want to make money on helping scammers.