We've prepared an Elite Forex Scalper review. It's a robot that was designed by a well-known company called Elite Forex. As we can see from the name, It's a scalping robot that's introduced as #1 Forex Automated Trading Solutions. Let's check if it's true.
Elite Forex Scalper: To Trust or Not to Trust?
There's no right answer that will be able to fit everyone. Scalping is a risky strategy because you have to have the best ping, execution speed, proper win-rate, and much more to get several pips profits.
Features
Elite Forex Scalper has many features:
The robot uses Scalp, Hedge, Grid, and conservative Martingale strategies for making profits.
It works with EUR/USD, GBP/USD, and Gold pairs.
The system trades on the M5 time frame.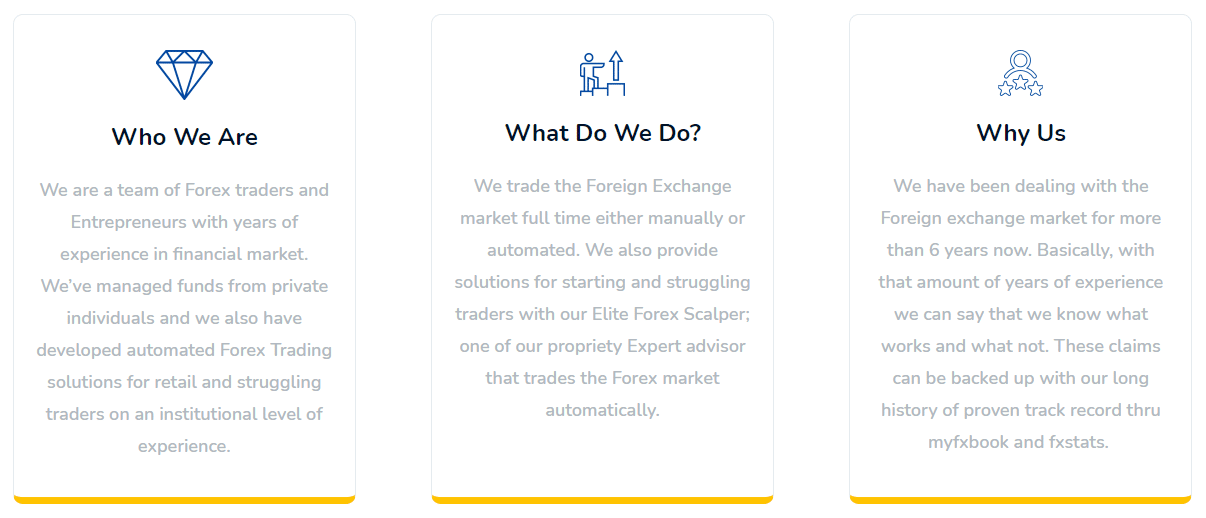 The robot trades fully automatically.
Running it allows trading emotionlessly.
We can run the EA on the MT4 platform.
The robot is a beginner-friendly solution.
We are free to use any broker we want.
There's protection from high-impact news.
The minimum margin requirement is from $300 up to $500.
From $1000 to $3000 is an optimal balance on a Standard account.
We have to run the EA on a VPS service.
The leverage has to be 1:500.
There's a Telegram channel to communicate with developers.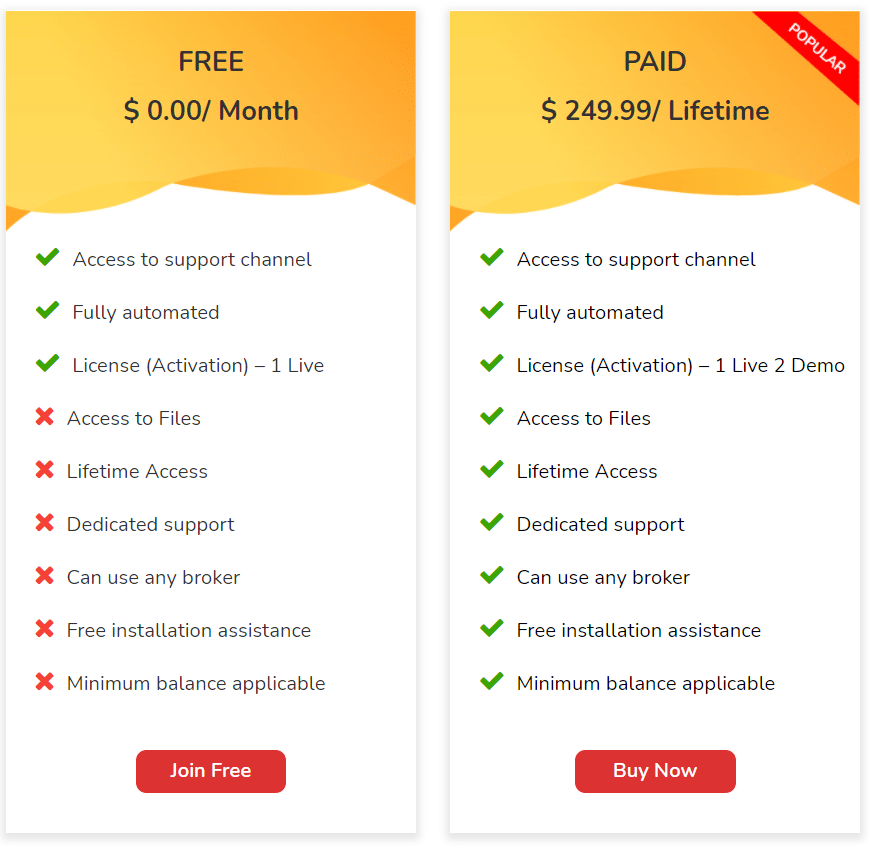 There are two packages: paid and free. The paid pack costs $249.99 and includes access to a support channel, a fully-automated robot, access to all files, and knowledgeable support. There's no restriction of brokers or a deposit size.

There's a "free' option. For receiving the EA without direct paying, we have to register a Standard or Cent account using their referral link and deposit it at at least $3000.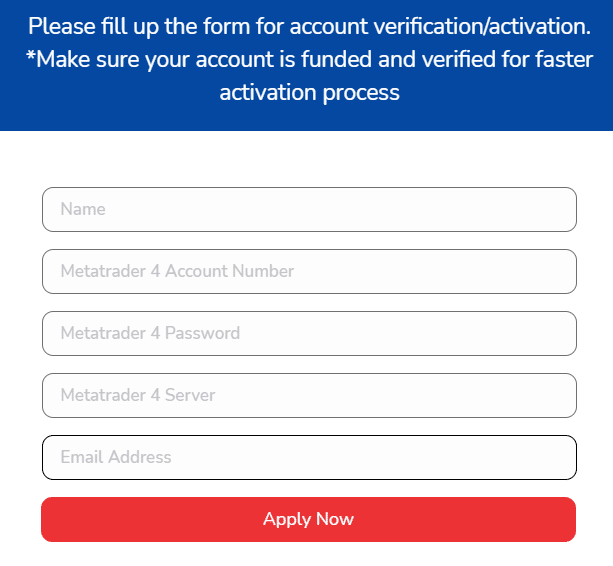 We ought to complete that form and wait for the approval.
Verified Trading Results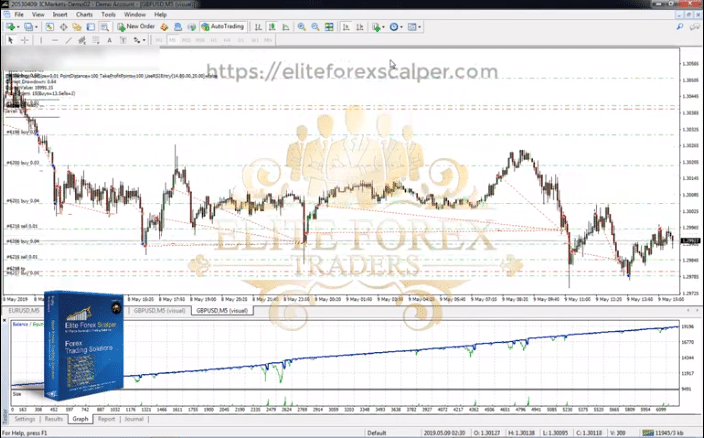 We have only a video of the backtest forming. It was EUR/USD on the M5 time frame. From it, we can see how the robot scalped, having used a Grid of orders.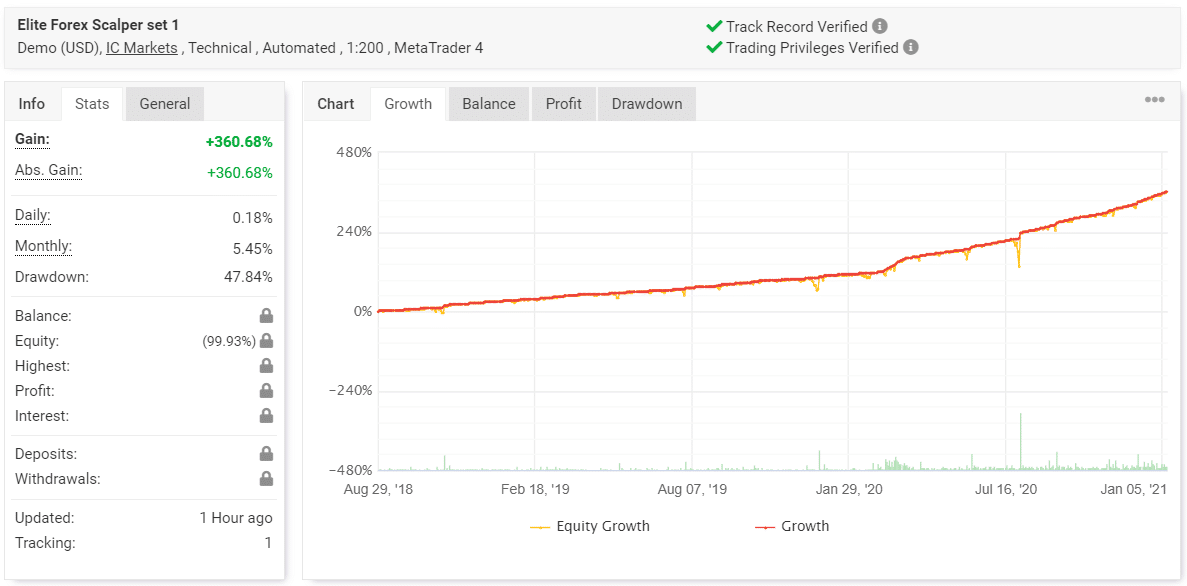 We've got two actual live accounts: Set1 and Set2. This one is set1. It's a demo USD account on IC Markets. The robot trades automatically using technical indicators from the MetaTrader 4 platform. The leverage is 1:200. The account has a verified track record. It was created on August 29, 2018. Since then, the absolute gain has become +360.68%. An average monthly gain is +5.45%. The maximum drawdown is insane and sets the account to high risk (47.84%).

Elite Forex Scalper closed 27253 deals with 20787.3 pips. An average win is 16.53 pips when an average loss is twice higher (-39.78 pips). The win-rate is 72% for Longs and 71% for Shorts. An average trade length is over eighteen hours. The Profit Factor is 1.72.

The most-traded symbol is GBP/USD – 18144 deals, but the most profitable is EUR/USD – 18426.7 pips.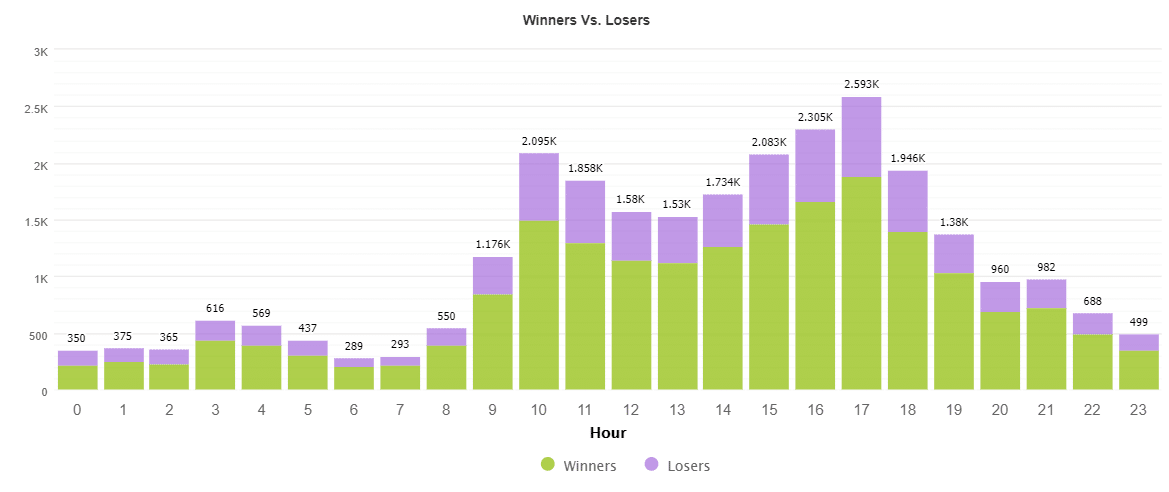 The robot focuses on trading during the European trading hours all the way.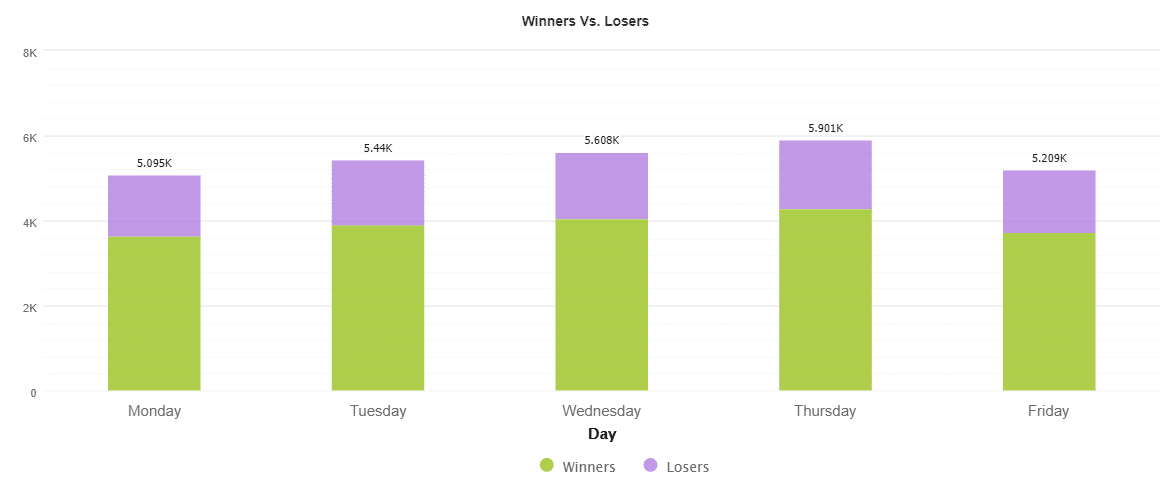 The robot trades all days equally. The most-traded day is Thursday (5901 deals).

It works with the lowest possible risk to the account balance.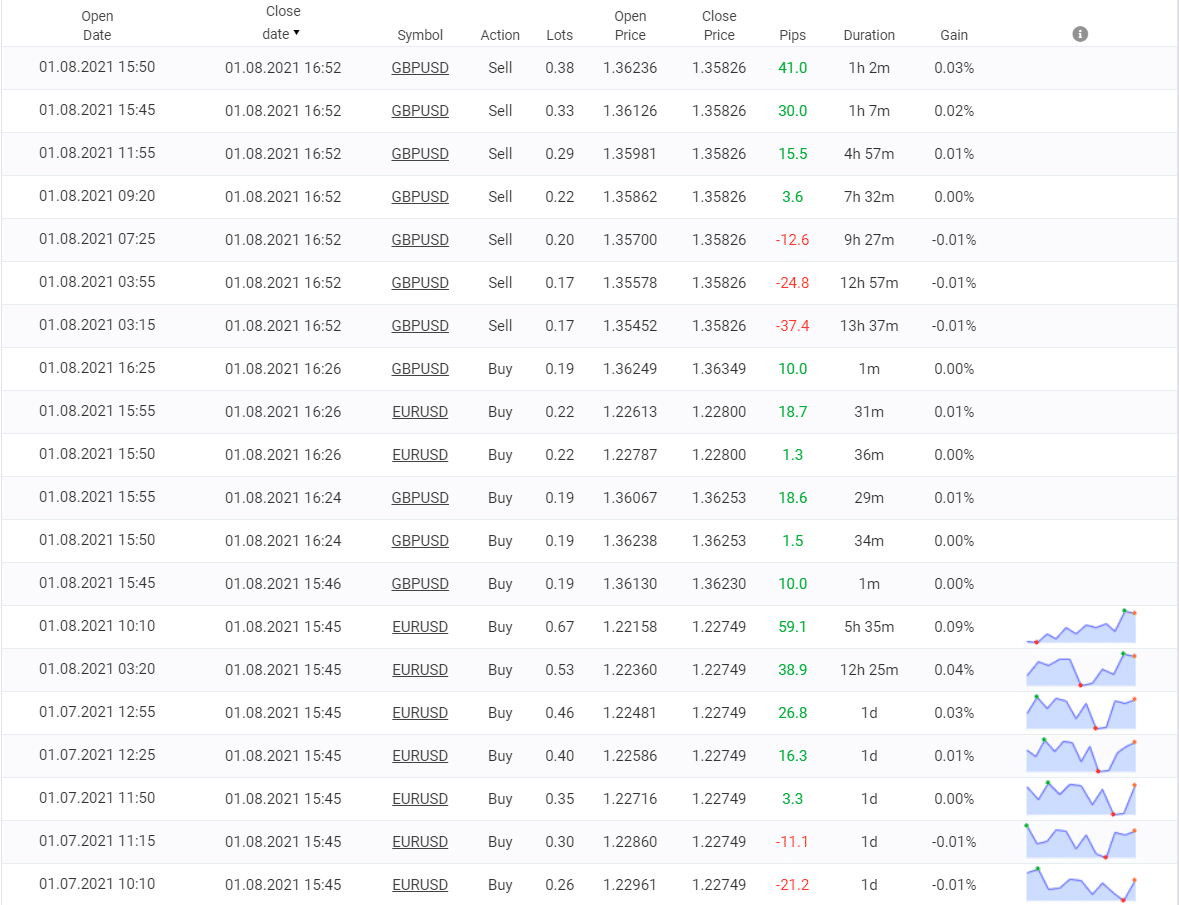 The robot uses Grids of from four to up to eight orders closing them at the same time in profits. It calculates Martingale Lot Sizes to close a Grid with a profit.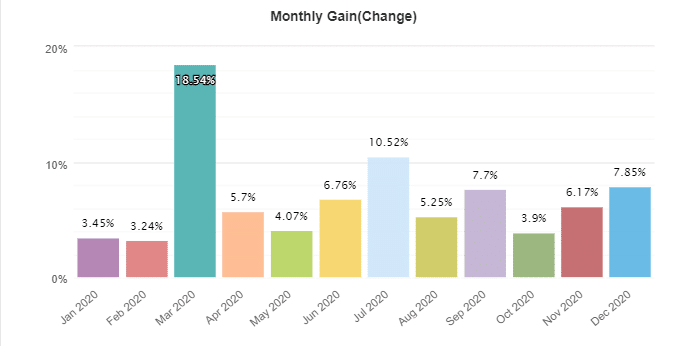 2020 was closed with profits that vary from 3.24% to up to 18.54%.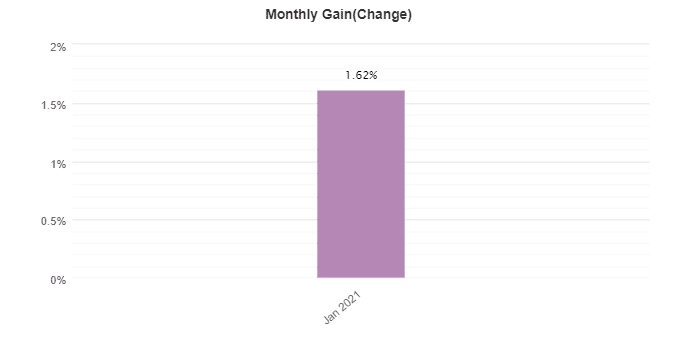 January 2021 is profitable (+1.62%) so far.
Medium Drawdown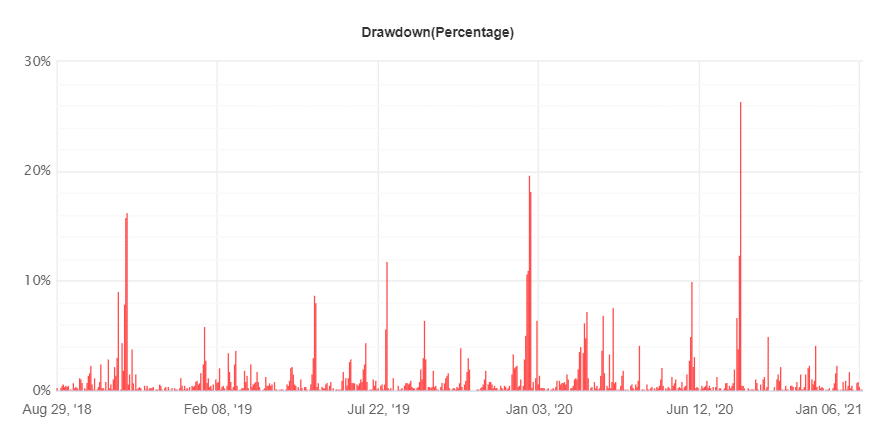 As we can see, there were three periods of high drawdowns.
Vendor Transparency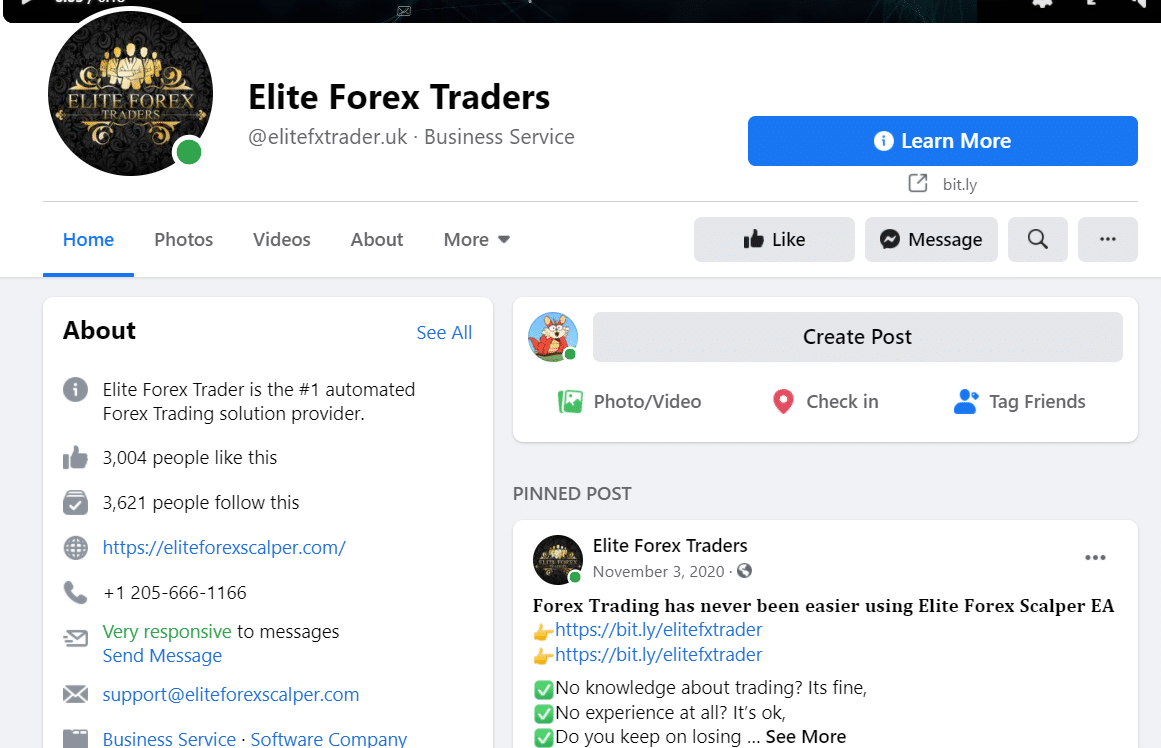 The company has its own profile on Facebook with 3004 likes and 3621 followers.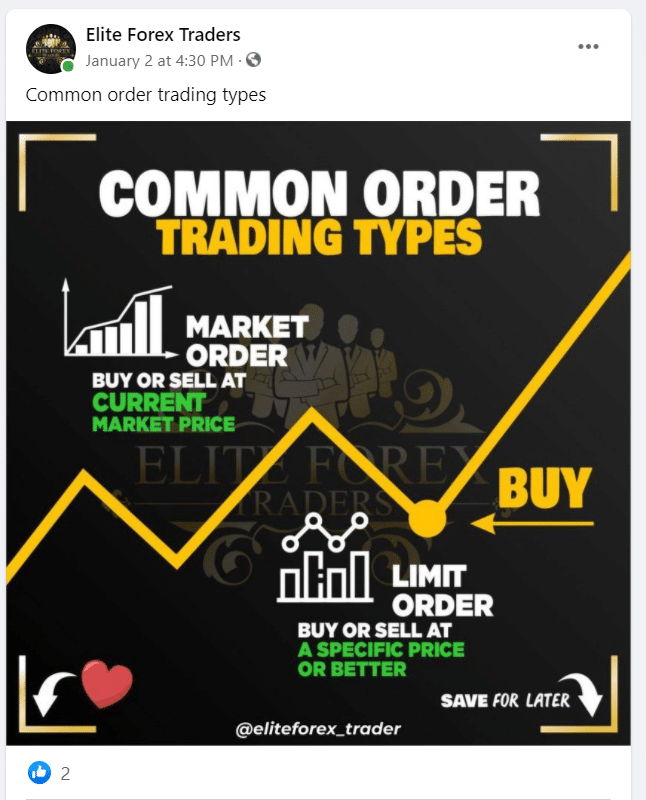 The profile is consistently updated by motivation post and unverified trading results.
Testimonials and mentions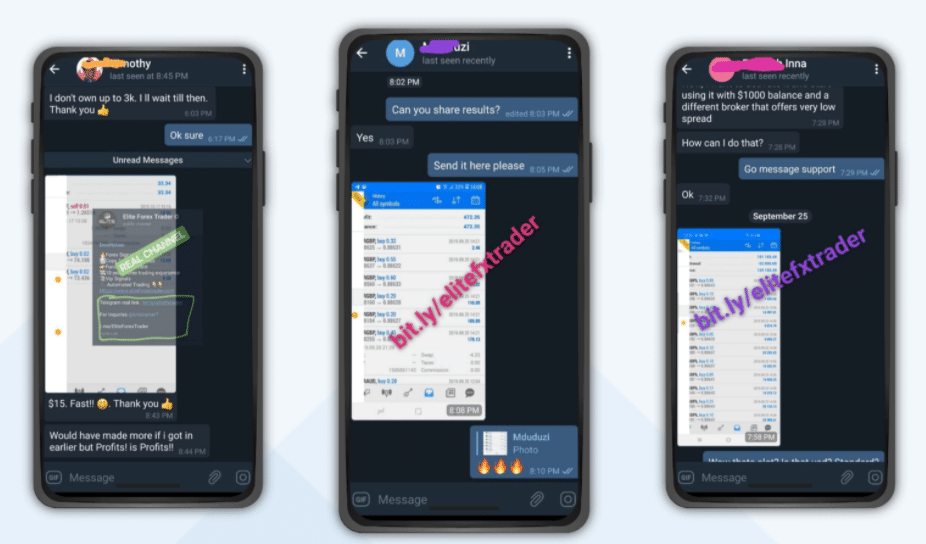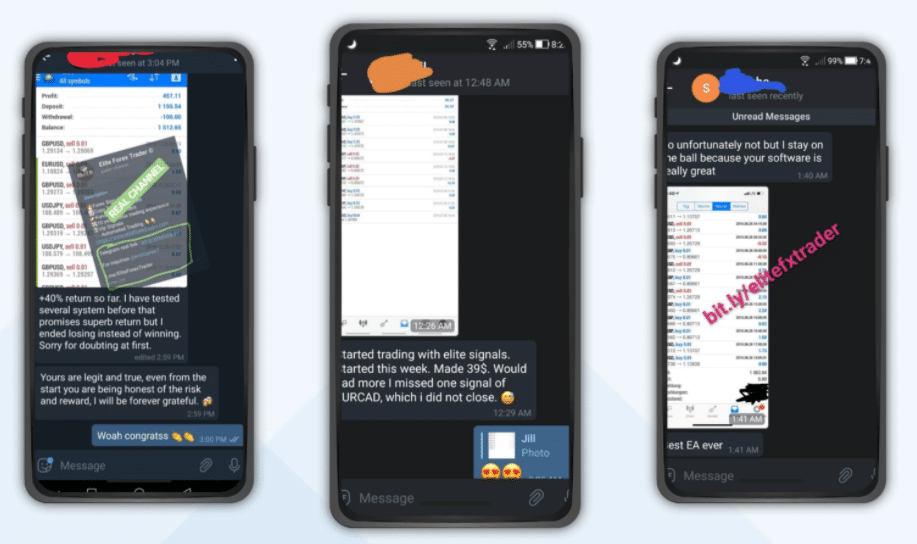 There is much positive feedback on the site from various people.