Today we are going to review an automated MT4 Forex trading software that launched in mid-2014 and continues to generate interest in the Forex marketplace. Best Scalper is a robot, built to "make a consistent and profitable low risk killing in the Forex markets".
In this Best Scalper review, we will decide whether this EA has truly the best scalping strategy on the market.
Is Best Scalper a Good Choice to Invest Money?
Best Scalper EA is not a good investment solution for traders interested in automated trading.
Our verdict is based on:
High price
No trading strategy insight
Lack of detailed product description
High drawdown
Poor trading performance in 2020
Lack of vendor transparency
Features
We do not like that the developers have decided to stay incognito and provide no information about their team, location, or trading experience in the Forex marketplace. It makes us unsure of the opportunity right out of the gate. In addition to this, the developers do not provide detailed information about the scalping strategy or the product itself. We have just to rely on a few sentences mentioned on the sales page and a bunch of myfxbook.com results.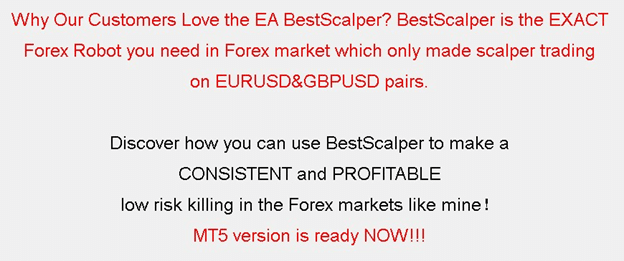 Although we appreciate that the vendor provides live trading results verified by myfxbook.com on their salespage, we need more information about the product to go on. Historically, when the developers are not transparent enough with traders and cannot or do not want to provide real details on their sales page, it does not go well. We never recommend trading software that lacks information, trading strategy, and vendor transparency.
Price
The software is available for $299 with a single license and $399 with a full license. Each of these licenses provides traders with free demo accounts, free updates, and 30-day money-back guarantee: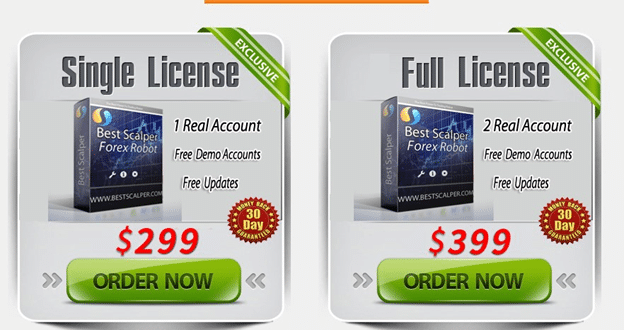 Trading Performance Data
Trading results is one of the most interesting and important parts of this review. The Best Scalper robot tells a very little story about its trading approach and it seems that it wants its myfxbook results to tell the story for it.
Currently, 9 accounts are running this trading software. We have reviewed each of them and noticed that most of them are not active now. The majority of accounts are old and were traded in 2014-2015. However, we have found the one, which is active now. It is a BS2.0 account: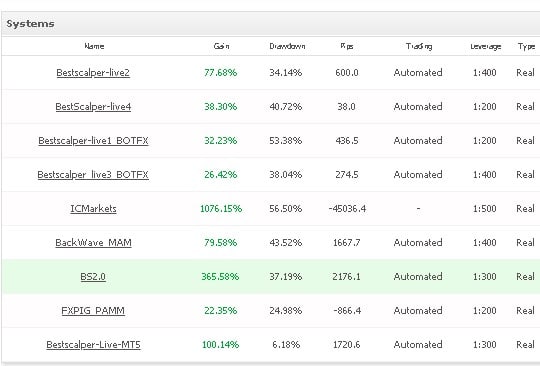 This is a Real account, trading USD currency and working on the MT4 platform with RoboForex brokerage. It started trading on October 05, 2016. Since that time it has obtained a +365.58% gain with a daily gain of 0.11%, and a monthly gain of 3.33%.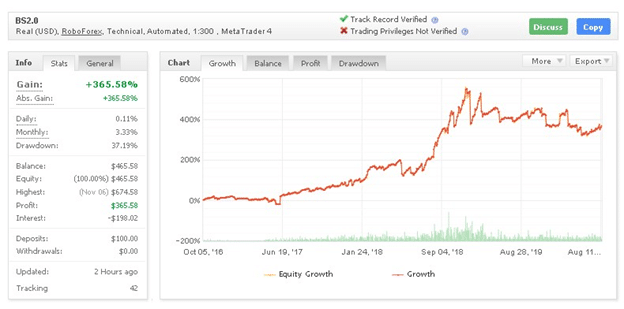 The BS2.0 account is showing a 37.19% drawdown. It has deposited $100.00 and obtained $365.5 of profit. Taking into account that the EA has been trading for more than 4 and a half years, 365 dollars is a very low profit. The account has traded 1979 trades and won 1387 out of 1979 trades, which represents 70%. Its profit factor is 1.16 and the average trade length is 1 hour and 6 minutes. The average winning trade is $1.88, while the average loss is higher and equals -$3.79.
The software showed the best trading results in 2017-2018s. For example, In June 2017, the software has made just over 60% of monthly gain: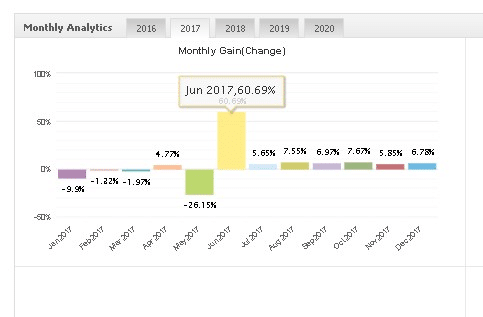 The trading performance of 2020 is not as impressive as the one of 2017 or 2018. This year, the EA has more the losing months at -0,06%, -10,18% and winning months anywhere between 1,63% and 12,27%: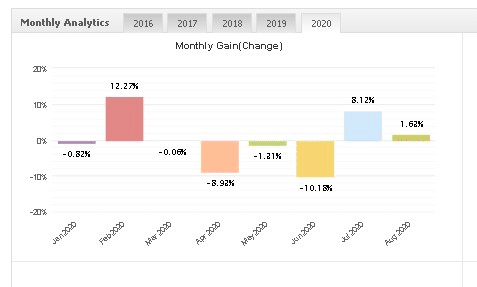 Vendor Transparency
The developers of the software are unknown. The one thing we know is that the website IP location is the USA (Utah – Provo). The website was created on January 16, 2014.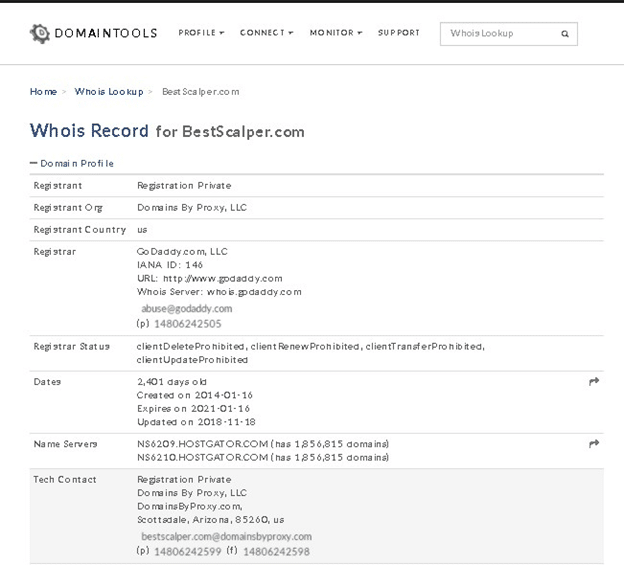 We always recommend traders to contact the support team to see how helpful and responsible they are. To get in touch with support traders can email [email protected] or via Twitter, Facebook, Pinterest, or LinkedIn.