The 1000pip Builder company welcomes us with the claim that there are "Trusted Forex Signals – Our Success Starts Here." The signals are the most accurate Forex-related signals ever existed, and the fact that they're verified by myfxbook. For knowing more, please, read a 1000pip Builder presentation.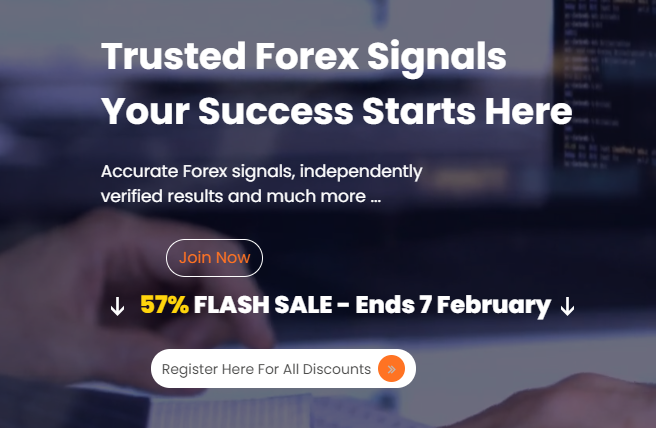 1000pip Builder: To Trust or Not to Trust?
We're not sure, because trading activities were stopped a week ago. We don't know anything about if he or she wants to robot to keep running or it was stopped forever after closing January 2021 with the loss.
Features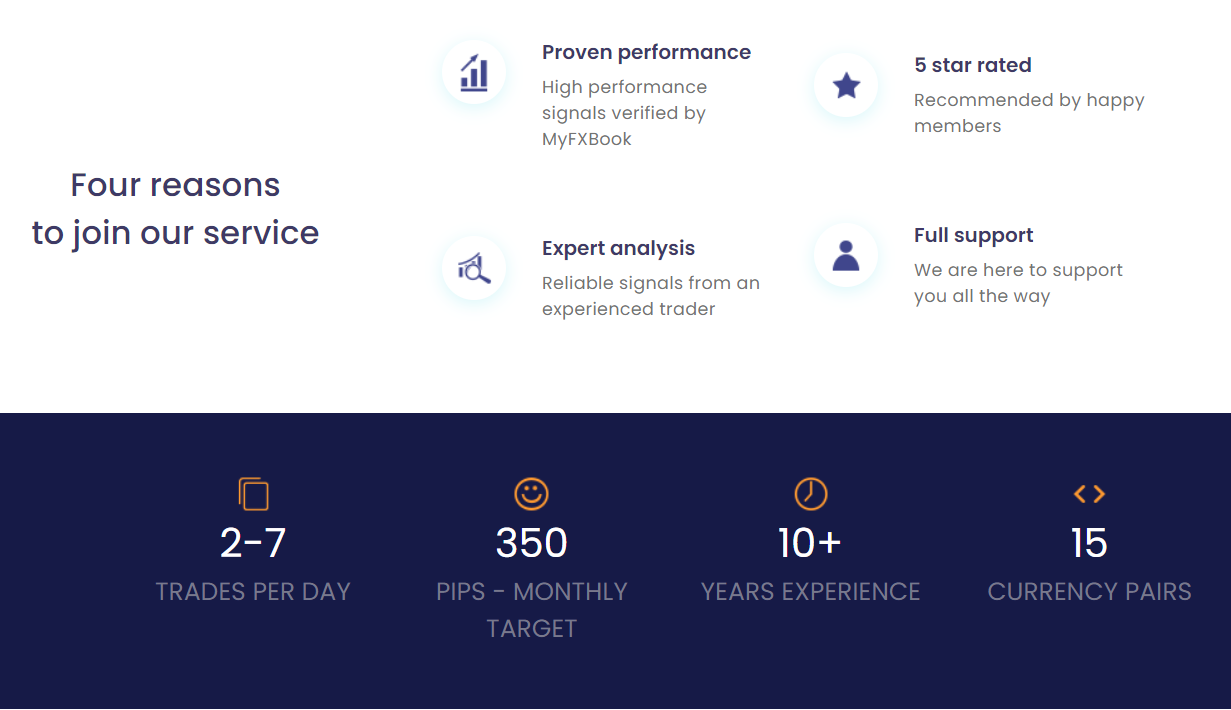 The presentation has many features:
There's a myfxbook-verified account where these signals are generated.
There are always traders with a solid trading experience behind the signals.
The robot can generate from 2 to 7 signals daily.
We can expect to get up to 350 pips monthly.
It can work with fifteen cross pairs in the terminal.
The signals have many five star rates.
The signals are delivered via email, Telegram, and SMS.
There's the same format for each signal: Entry Price, Stop Loss, and Take Profit levels.
Signals are generated and delivered five days a week.
Most signals are generated during European and American sessions.
All signals should be executed asap after receiving.
There's a user-friendly manual.
The signal service provides welcome support if needed.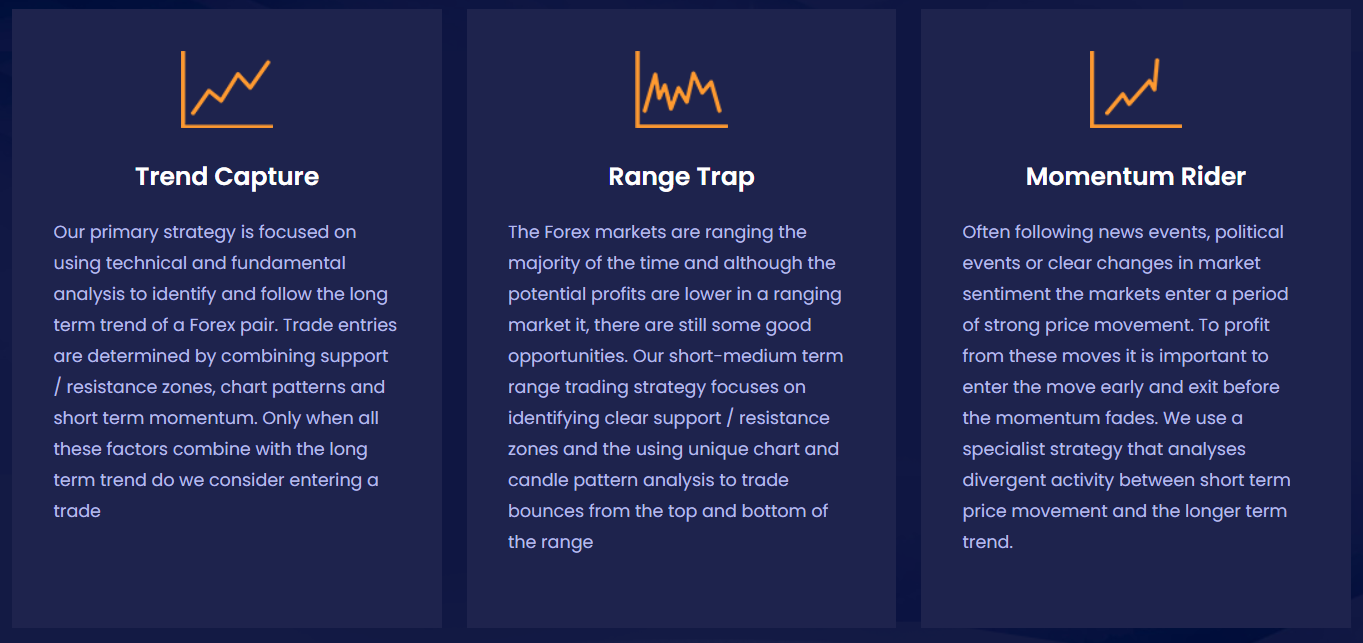 We can see a screenshot of the strategy explanations:
The first strategy and it should be the main one – Trend trading. The system uses indicators from MT4 to spot trending opportunities.
The Range Trap based on trading between Support and Resistance levels.
The Momentum Ride allows transforming High Impact News in the clear profit trading in the market direction.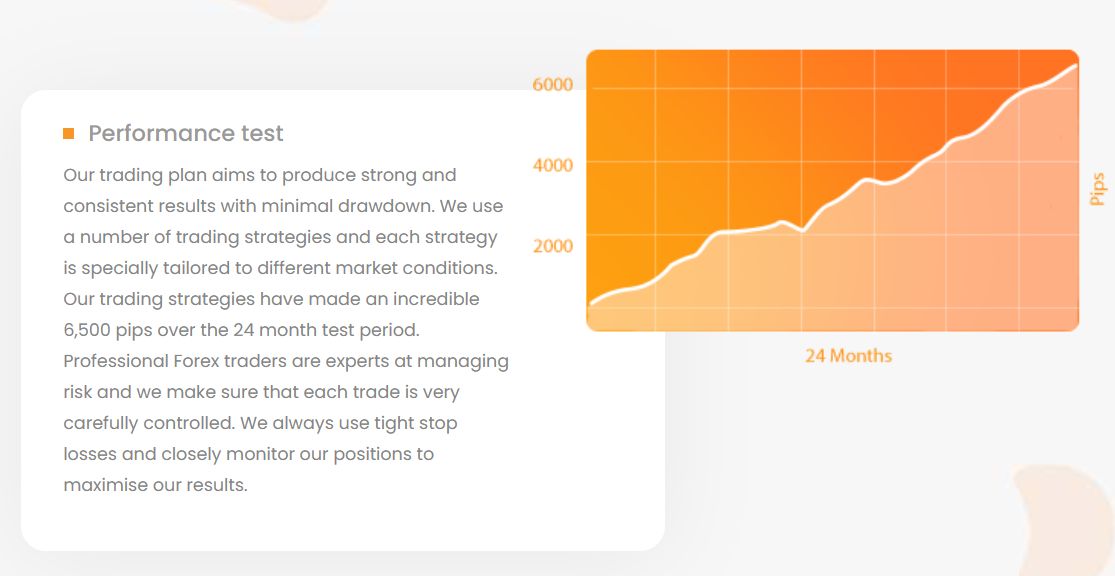 The presentation tells us about a no-one-seen backtest where 6500 were obtained for 24 hours. We can't be sure this is true because the chart is just a picture without data behind it. We couldn't find any backtest report to get convinced.

The presentation includes a 57% discount before January 2021 ends.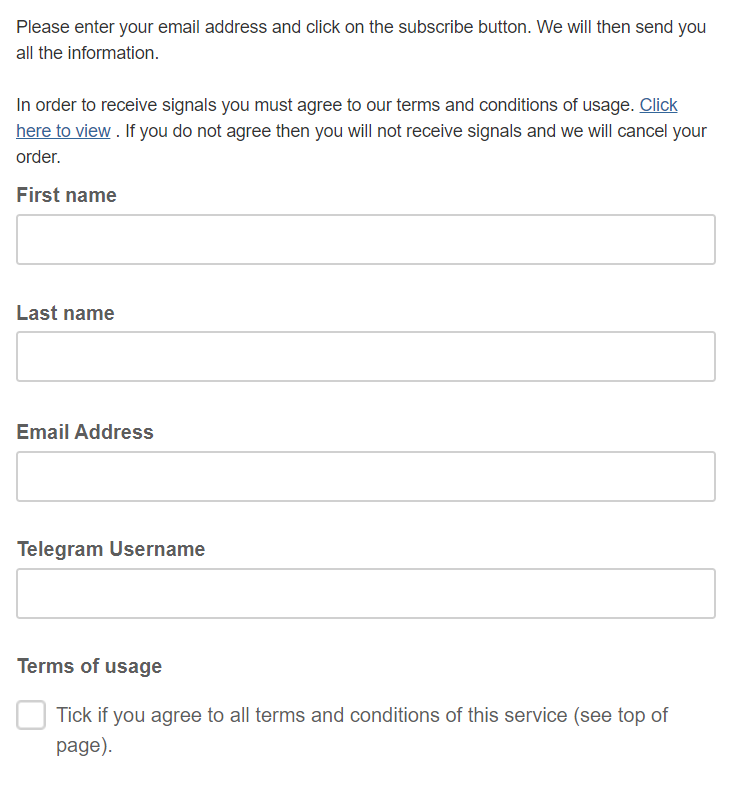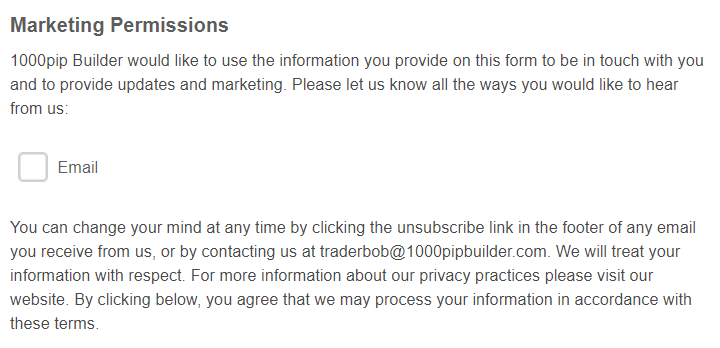 We can get access to the Telegram channel. Everything we have to do is to provide our personal data and phone number.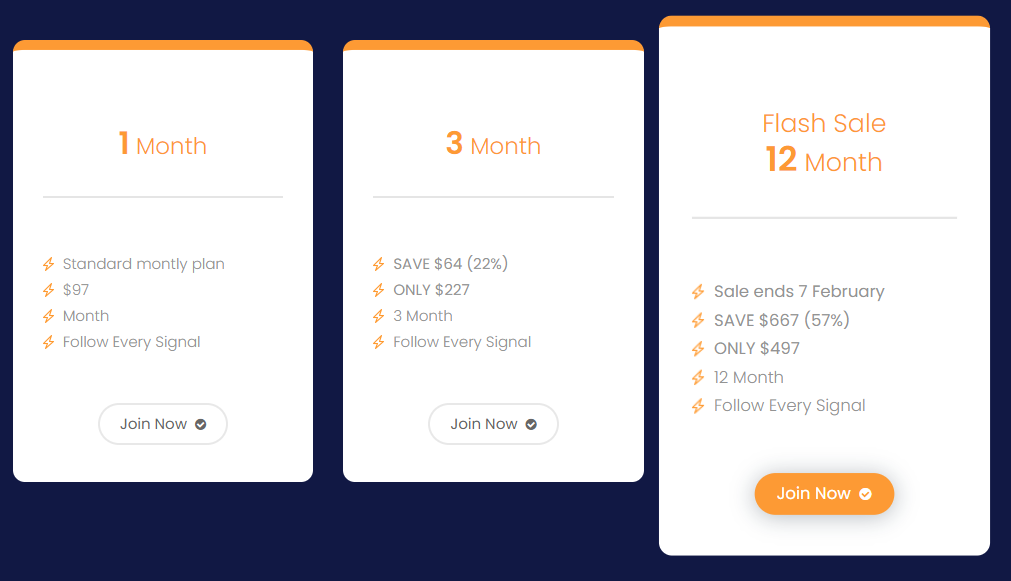 There are three packages one-month, three-month, and twelve-month subscriptions introduced. The one-month subscription costs $97. The three-month subscription costs $227. The pack allows saving 22% – $64. The Flash Sale twelve-month subscription costs $497. We can save $667. The vendor didn't provide a money-back guarantee.
Verified Trading Results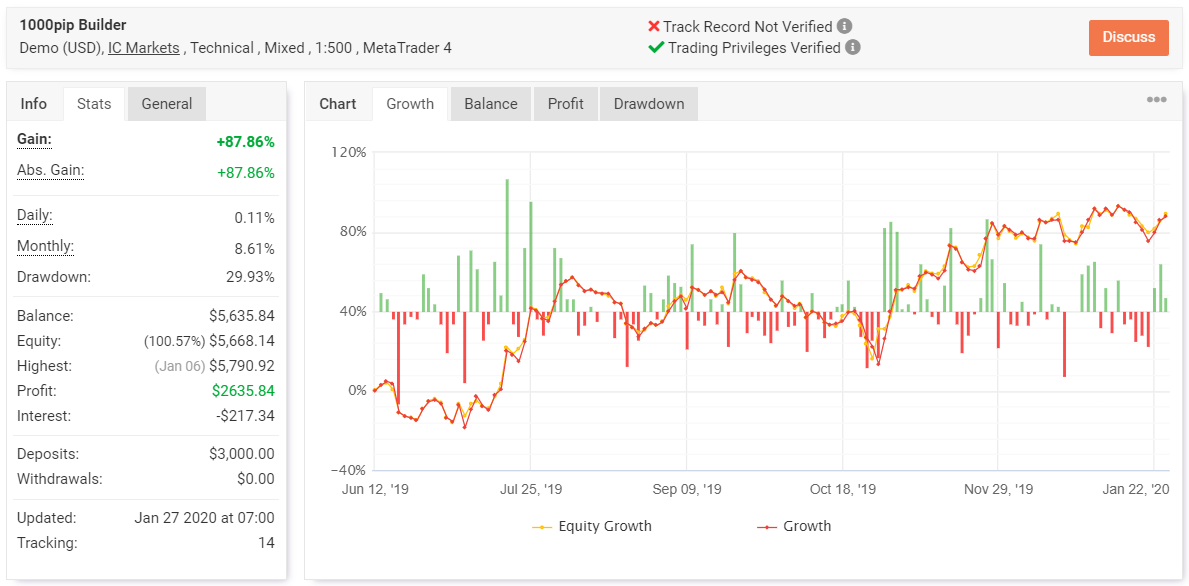 1000pip Builder ran a demo USD account without a verified track record on IC Markets. There was a mixed type of placing orders. The system used technical indicators from the MetaTrader 4 platform. It was created on June 12, 2019, funded at $3000, and never withdrawn. Since then, the absolute gain has become +87.86%. An average monthly gain was +8.61%. The maximum drawdown was high – 29.93%

The robot traded 534 deals with 1935.0 pips. An average winning deal was 28.91 pips. The win equals an average losing deal -28.31 pips. The win-rate was 54% for the Longs direction and 57% for the Shorts direction. The average trade length was one day. The Profit Factor was 1.21. It's little as for a solid signal providing company.

1000pip Builder traded six currency pairs: AUD/USD, EUR/JPY, EUR/USD, USD/CAD, USD/CHF, and USD/JPY. The most frequently-traded was USD/JPY (285 deals). The most profitable currency pair was USD/JPY – $1283.05.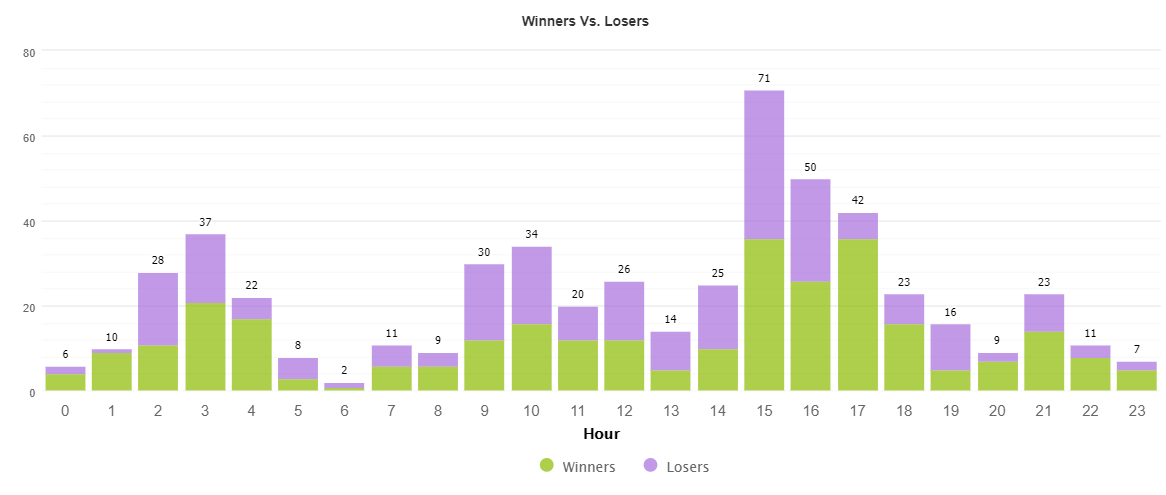 The EA worked mostly during the European and American sessions.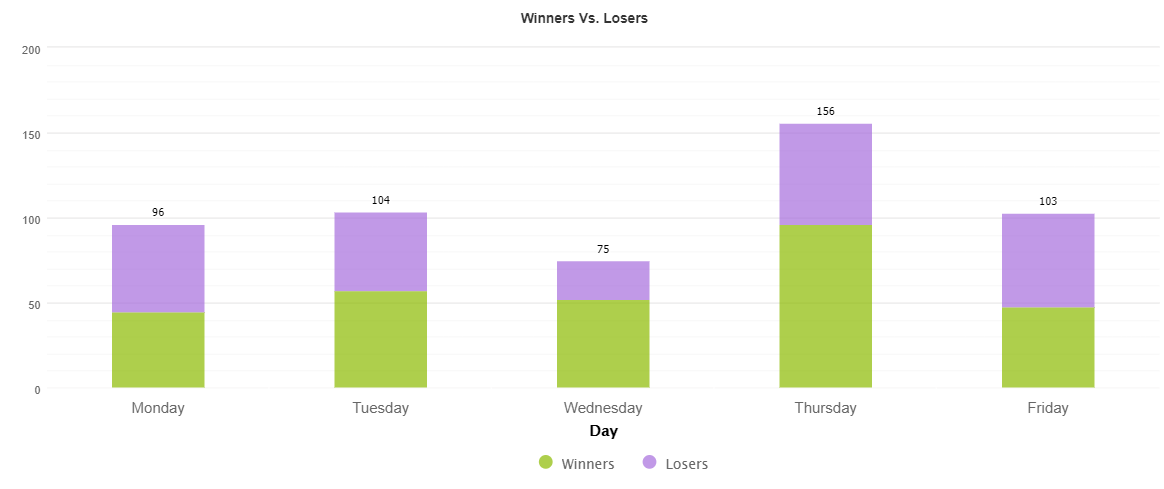 The less traded day was Wednesday (75 deals).

It ran the account with a medium risk to the account balance. For losing 10% of the account we have to lose only ten deals in a row.

The history of trading activities is closed from clients. The owner usually acts like this only if there's Grid plus Martingale madness.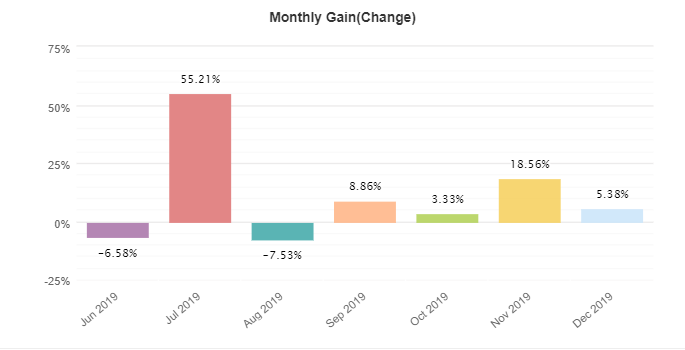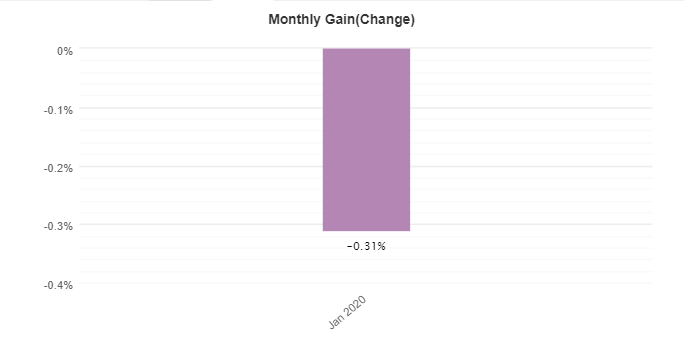 January 2020 was closed with -0.31% of losses. Since then, the owner has decided that it's enough.
High Drawdowns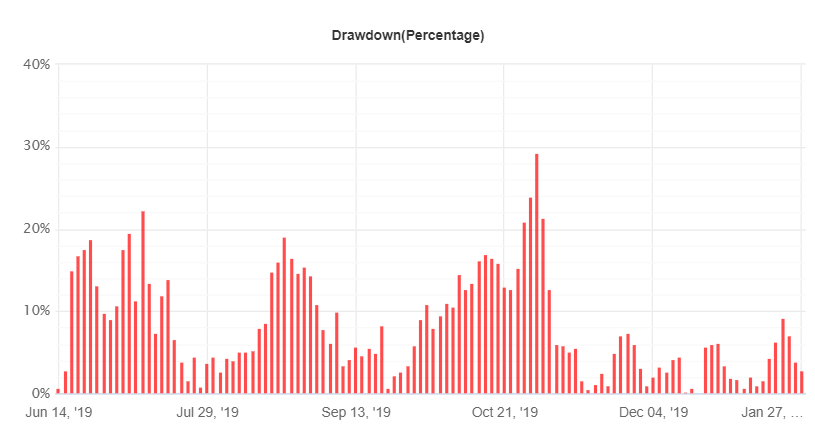 The robot experienced three periods of high drawdowns.
Vendor Transparency

The vendor has a good level of transparency. He introduced himself as Bob James – Lead Trader. He's a mentor. Anyway, the information doesn't include any link on his social network profiles, myfxbook-verified trading results, or MQL5 profile. As for an experienced trader, he could design several robots, indicators, and so on, but we have no software designed by him.

There are many icons with five-star rates. Most of them are fake and unclickable or go nowhere.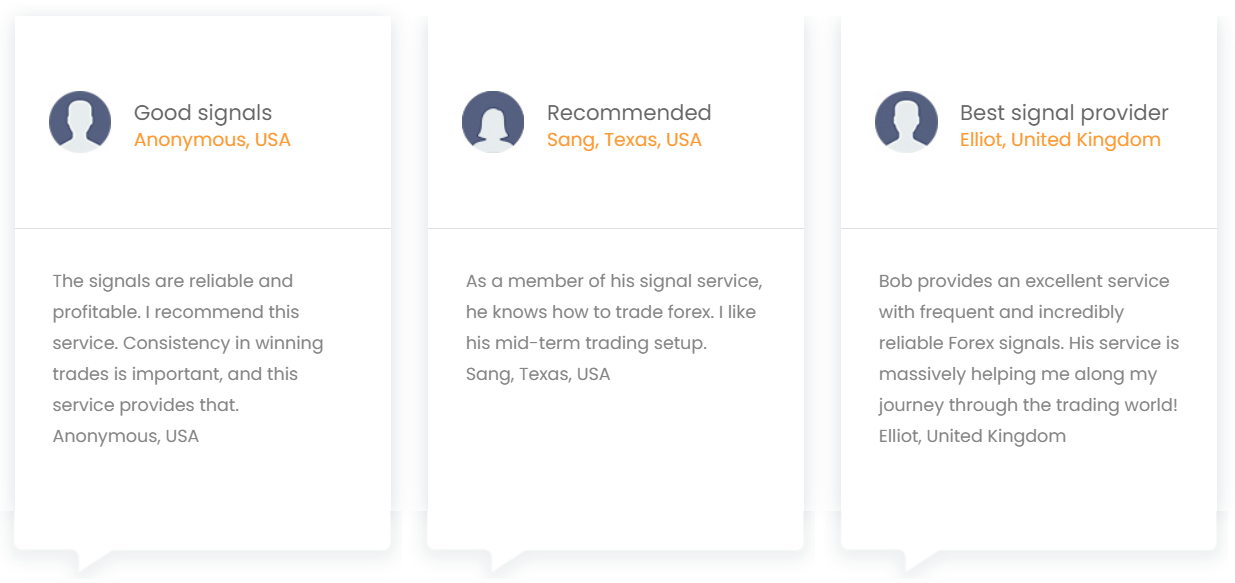 There is some positive feedback but from faceless clients. We can't be sure they are real ones.