Trend Spider is a dynamic, full-featured charting platform that offers a myriad of tools for the modern-day trader. Designed with simplicity and efficiency in mind, it equips traders with advanced automated technical analysis, assisting them in making informed decisions in today's fast-paced financial markets. This review aims to provide an in-depth look into the various features, benefits, and potential drawbacks of utilizing Trend Spider as a trading tool.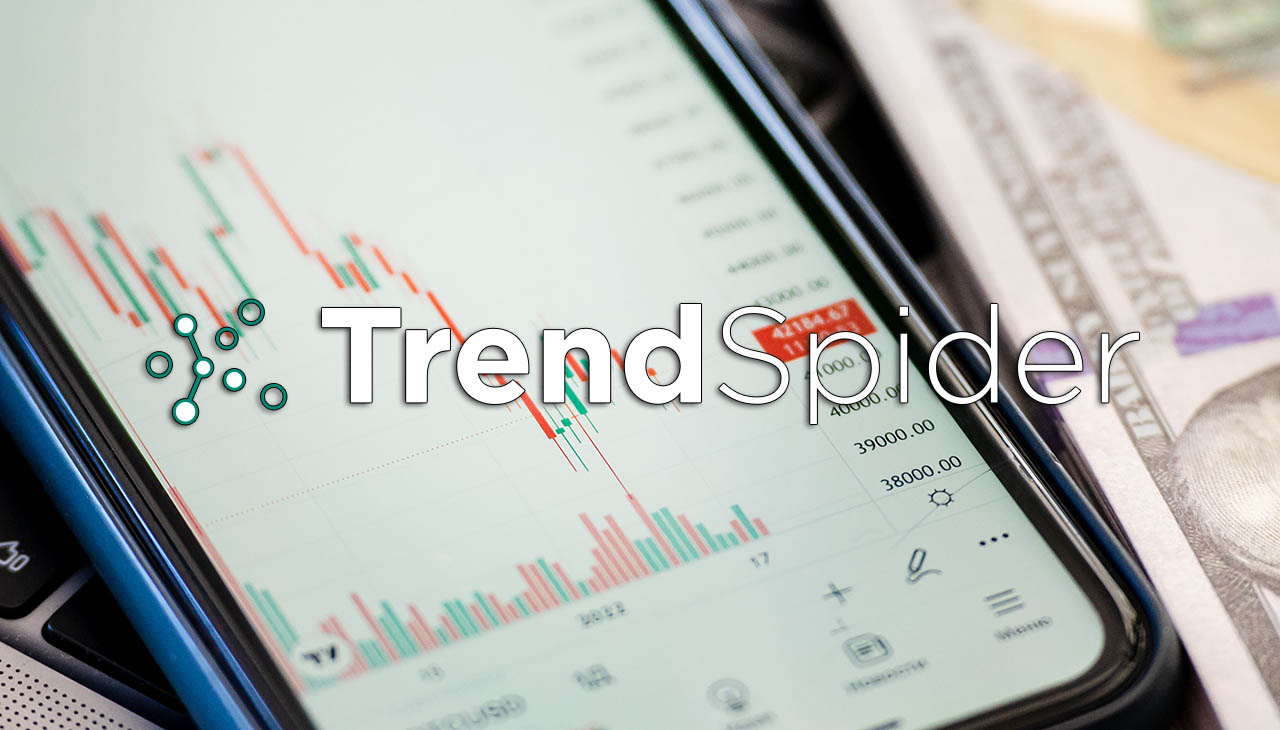 Key Features
TrendSpider offers several key features that make it a popular choice among traders. Here are some of its notable features:
Automated Technical Analysis: TrendSpider utilizes advanced algorithms and machine learning to automatically analyze charts and identify patterns, trendlines, support and resistance levels, and more. This saves traders time and helps them make informed trading decisions.
Multi-Timeframe Analysis: Traders can perform analysis on multiple timeframes simultaneously, allowing them to gain a comprehensive view of the market and identify trends and patterns across different periods.
Backtesting: TrendSpider enables users to backtest their trading strategies by applying historical data to see how their strategies would have performed in the past. This helps traders evaluate and refine their strategies before implementing them in real time.
Alerts and Notifications: The platform allows users to set up customizable alerts and notifications based on specific criteria, such as price movements or pattern formations. Traders can receive real-time updates via email or mobile push notifications, ensuring they never miss important trading opportunities.
Dynamic Price Alerts: TrendSpider's dynamic price alerts automatically adjust based on market conditions, allowing traders to set alerts that adapt to changes in support and resistance levels. This helps traders stay updated on price movements and potential breakout opportunities.
Strategy Tester: Traders can test their trading strategies using historical data to evaluate their effectiveness and make data-driven decisions. The strategy tester provides detailed performance metrics, including win rates, profit/loss ratios, and more.
Watchlists and Scanners: TrendSpider allows users to create watchlists and custom scanners to monitor specific stocks, indices, or other financial instruments. Traders can easily track their favorite assets and identify trading opportunities.
Risk Management Tools: The platform offers risk management tools, including integrated stop-loss orders and position sizing calculators, to help traders manage their risk and protect their capital.
Integration with Brokers: TrendSpider integrates with popular brokerages, allowing users to execute trades directly from the platform without the need for additional software or switching between applications.
Please note that features may vary depending on the subscription plan chosen. It is always advisable to visit the official TrendSpider website for the most up-to-date information on features and pricing.
Benefits of Using Trend Spider
TrendSpider offers numerous benefits that can significantly enhance the trading experience. The platform's core strength lies in its automation capabilities, reducing the time and effort required for manual charting and technical analysis. This allows traders to focus more on strategy development and decision-making.
One of the main benefits of TrendSpider is its ability to conduct multi-timeframe analysis. This functionality offers a more holistic view of market trends, helping traders to make decisions that are informed by a broader context. This can be especially beneficial in volatile markets where trends can change rapidly.
The backtesting feature in TrendSpider allows traders to test their strategies against historical data, providing insight into potential profitability and effectiveness. This feature helps to eliminate guesswork, enabling traders to make more confident and data-driven trading decisions.
TrendSpider also offers a robust alert and notification system, ensuring that traders never miss crucial market movements. With custom alerts, traders can stay updated on their chosen parameters, making it easier to seize trading opportunities as they arise.
The platform's integration with popular brokerages simplifies the trading process by eliminating the need to switch between different applications. This seamless integration enhances trading efficiency and can contribute to a smoother, more streamlined trading experience.
Overall, TrendSpider offers a comprehensive suite of tools and features designed to assist traders in navigating the complexities of the financial markets. Its mix of advanced technology and user-friendly design makes it a versatile tool that can benefit both novice and experienced traders alike.
Potential Drawbacks
While TrendSpider is undoubtedly a powerful tool, it does come with a few potential drawbacks that traders may want to consider. First, the platform may present a steep learning curve for beginners due to its extensive range of features and functionalities. While this complexity can be a boon for experienced traders looking for a comprehensive tool, novices may find it overwhelming initially.
Secondly, the cost of the tool could also be a barrier for some. TrendSpider offers several subscription plans, and while each provides substantial value, they may be beyond the reach of traders operating on a tight budget.
Lastly, although TrendSpider integrates with several popular brokerages, it doesn't cover all trading platforms. This means that some traders may need to manage multiple platforms, which can be inconvenient and time-consuming.
These drawbacks, however, should be weighed against the platform's robust features and potential to streamline and enhance the trading process. As with any trading tool, potential users should consider their individual trading needs, experience, and budget before making a decision.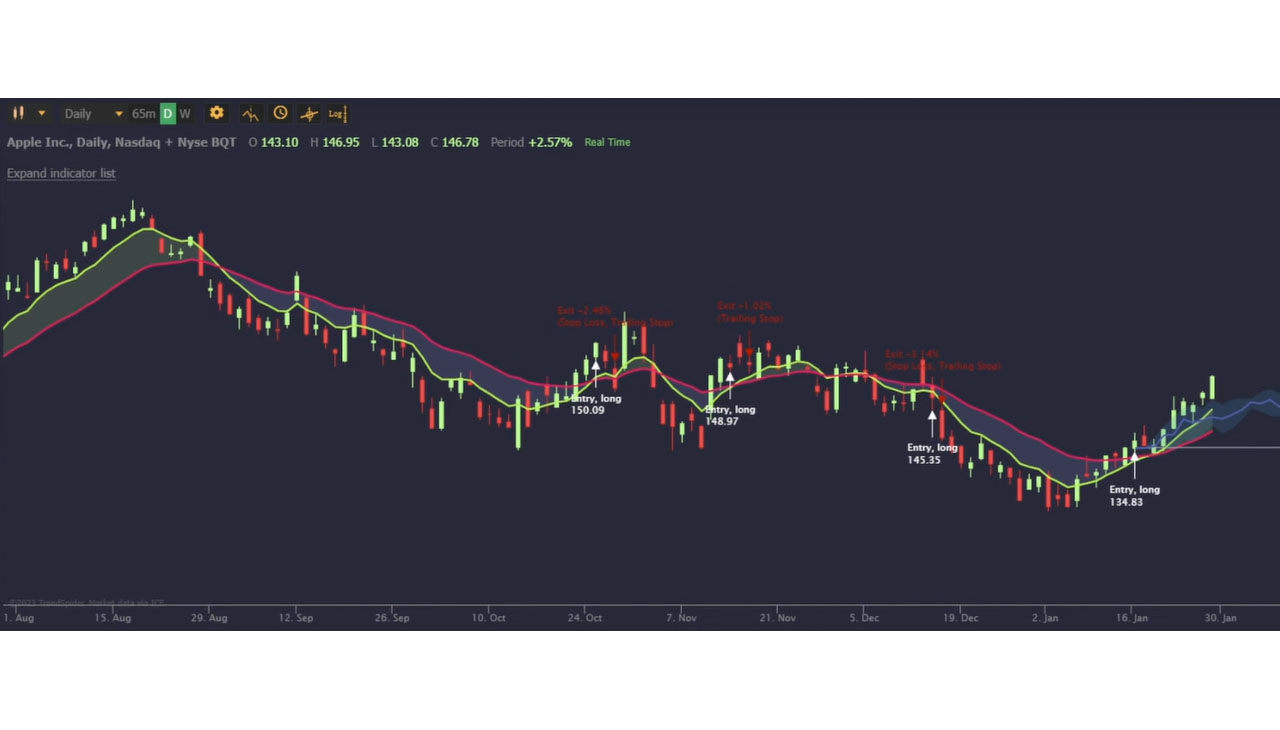 Pricing and Packages
TrendSpider offers different tiers of subscription plans to cater to various trading needs and budget constraints. The pricing structure is based on a monthly subscription model, but significant discounts are available for annual subscriptions.
Basic Plan: Priced at $33 per month (billed annually), the Basic plan offers access to an array of features, including automated technical analysis, multi-factor alerts, and backtesting. This plan is suitable for novice traders who are just beginning their journey in the financial markets.
Premium Plan: The Premium plan costs $57 per month (billed annually). It includes all features of the Basic plan, along with additional capabilities like Dynamic Price Alerts and Strategy Tester. This plan is geared towards intermediate traders who require more advanced tools.
Elite Plan: The top-tier Elite plan is priced at $97 per month (billed annually). It encompasses all the features of the Basic and Premium plans, plus premium features like extended hours data and priority customer support. This plan is designed for professional or seasoned traders who require the most comprehensive set of tools for their trading activities.
Please note that these prices are subject to change, and it is advisable to check TrendSpider's official website for the most current pricing information. In addition, TrendSpider offers a 7-day free trial for users to test out their platform before committing to a paid subscription.