FX Track Pro is a Forex EA that claims to maximize your profits through a low-risk system that requires you to invest only a small portion of your deposit. It works on both MT4 and MT5 platforms and allows you to trade in 6 currency pairs at the same time. Furthermore, it claims to protect your account from unprecedented losses through an efficient risk control system.
But, while assessing the effectiveness of a Forex EA, mere words are not much to go on. We need to carefully assess each aspect of the software. In this FX Track Pro review, you will get to know all about what this system offers and whether you can place your trust in it.
FX Track Pro: To Trust or Not to Trust?
FX Track Pro is an easy to install Forex robot that works with all kinds of account types and brokers. It also provides reliable support and 30-days money-back guarantee in case you are not satisfied with the software. In spite of the lack of clarity in regards to the trading scheme, we think this is a dependable system because of two main reasons:
Verified trading results
Abundant backtesting data
Features
FX Track Pro uses a strategy based on three different indicators. These are not used at the same time, rather an algorithm is used to dictate which one would be most suitable for a particular occasion. Based on the market situation, the software chooses an indicator to identify the best entry points, thus reducing drawdown and enhancing profitability.
When you purchase this software, you get two versions of it, which you can use with MT4 and MT5 platforms. The trades are placed based on a risk level chosen by you, and you can simultaneously trade in 6 different currency pairs using FX Track Pro.
This company provides friendly and reliable customer support with both of its plans, along with free lifetime updates and the ability to change account numbers online without any restrictions. The plan details are given below.

We think its pricing plans are more or less reasonable, based on the features provided. But, that being said, FX Track Pro does not reveal too many technical details about the trading strategies used by the software. We really think they should consider providing traders with an insight into their strategies so that they'd feel more confident about placing their trades with this system.
After going through the trading history, however, it can be found that the system uses a form of Martingale strategy. And, after the closure of unprofitable trades, a lot-rising occurs and this is taken advantage of by the system. We think that this is an effective strategy and it is quite evident from the trading results.
Verified Trading Results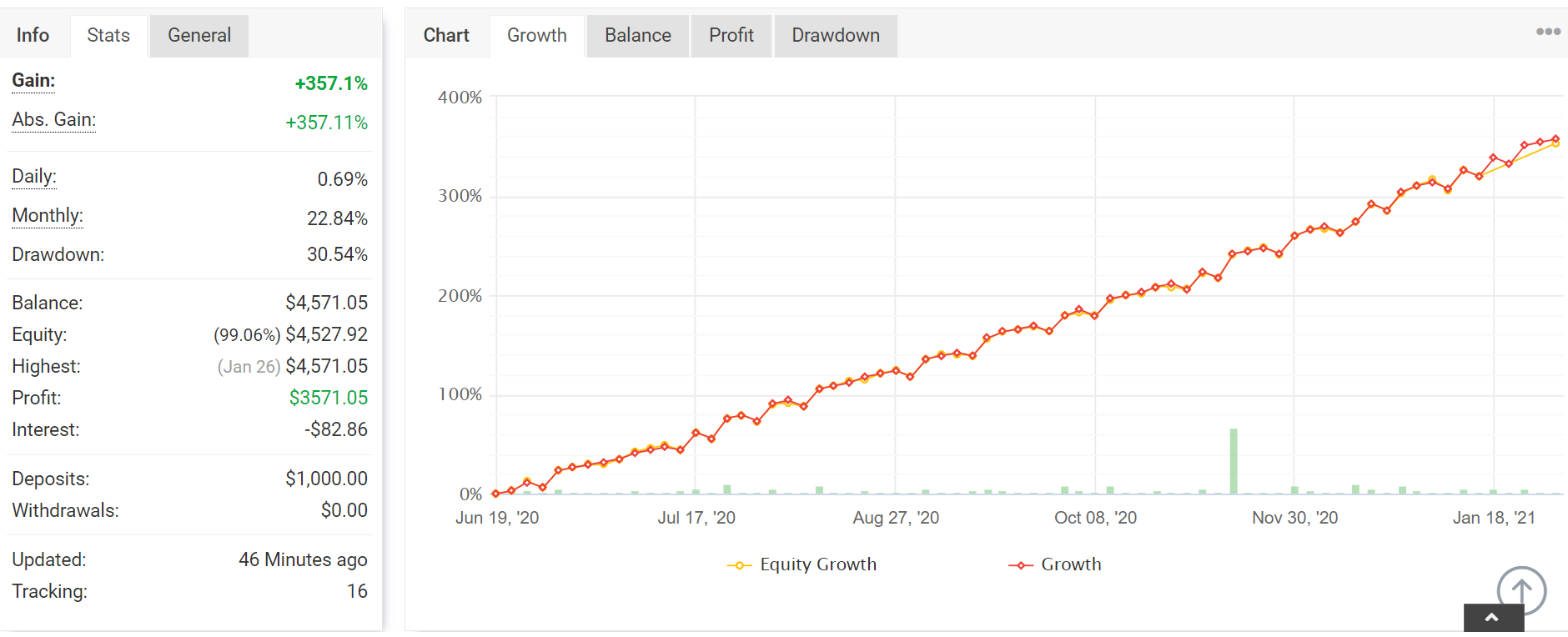 Verified trading results on third-party websites are a crucial factor that many Forex traders use to decide whether a system is worth it or not. Fortunately, FX Track Pro provides live trading results on MyFXBook. By studying this, we can see that this system has generated an absolute gain of +357.1%, which is quite impressive.
The profitability rate for this account stands at 71%, which is realistic, and the profit factor is 2.73, which tells us that FX Track Pro delivers solid performance in the live market. Drawdown stands at 30.54%, which is no cause for worry, while the average win of 48.92 pips/$86.64 strengthens our faith in this particular system.
Trading History is Open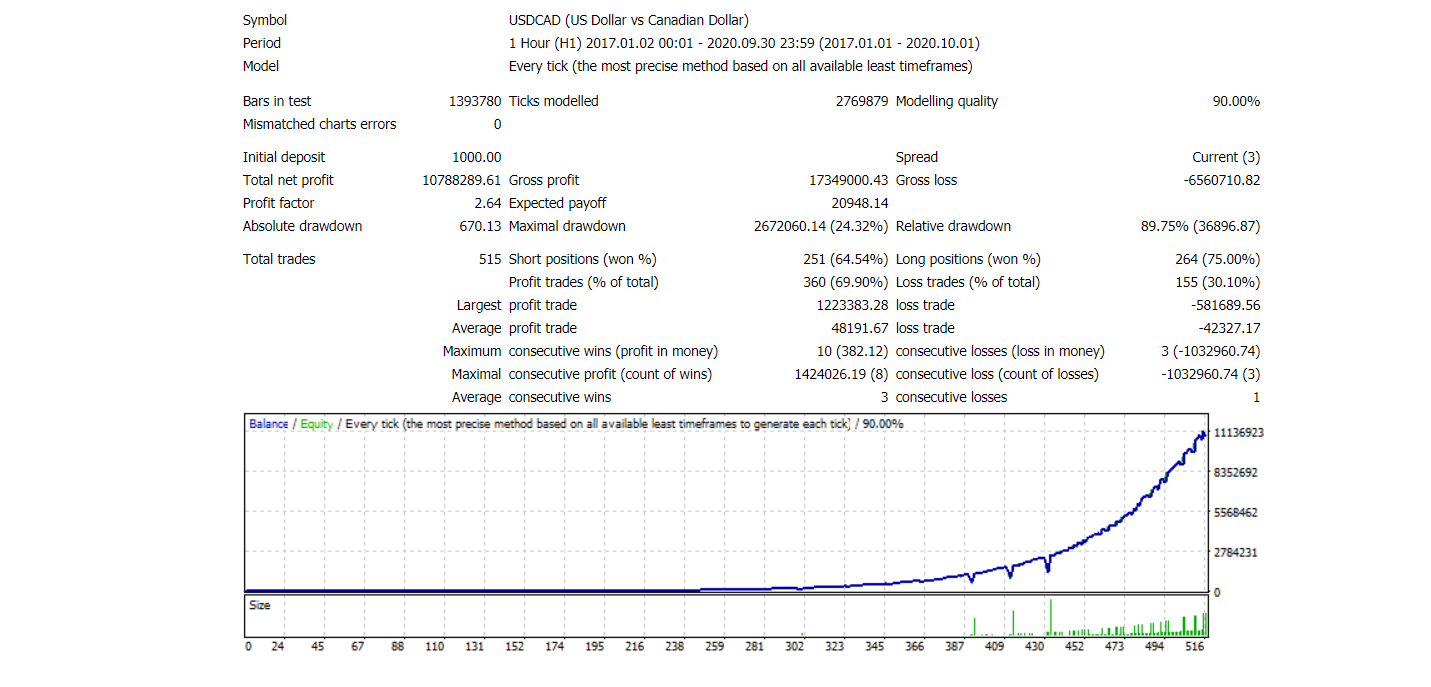 One of the best things about FX Track Pro is that it allows us to check its trading history. Such a level of transparency is always appreciated since it tells Forex traders how the system performs on historical data. Here, we see a backtesting result on the USD/CAD pair where a total net profit of $10788289.61 was made with an initial deposit of $1000 and 75% long and 64.54% short positions were won.
The backtesting results seem satisfactory, and this tells us that the system can be trusted. This kind of information is not provided by many of the Forex robots out there, so FX Track Pro scores some valuable points in this department.