PROP FIRM EA was released on 1st August 2021. As per vendor claims, it has a low drawdown of 4.20% and an average monthly profit of 10-20%. This EA is compatible with multiple funding firms like MY FOREX FUNDS and FTMO.
PROP FIRM EA: to trust or not to trust?
There are a few things that concern us about this Forex robot. First of all, the vendor has not shared the live trading results on the official website. We cannot see any backtesting data and the presentation is quite brief. Moreover, there are no authentic user reviews for PROP FIRM EA, which means it lacks a stellar reputation. Thus, our first impression is quite negative and we don't think this is a reliable trading system.
Features
According to the vendor, this EA was able to fulfill the requirements of funding firms by maintaining a certain level of drawdown while keeping the profit steady. Of course, there is no way we can verify this statement. While trading with this EA, you can get a trading account funded up to $200,000. It has a hefty price tag of $588, and we don't think it is worth this much money. The vendor offers a 14-day money-back guarantee for the robot.
You can use it with a funding firm account as well as a personal account. It has a news filter that lets you avoid trading on days when major market events are scheduled to take place. Before placing a trade, it analyzes the market using smart indicators.
You can use PROP FIRM EA to trade in 25 different currency pairs. It is a fully automated system that can be installed within 5 minutes. Its trading strategy does not involve Martingale and it has a spread control functionality that lets it avoid trading in volatile markets. After you purchase the system, the vendor provides you with a PDF containing the entire setup guide.
The lot size for your account should depend on the deposit amount. For every $2000, the lot size should be 0.01. This EA closes trades on Fridays to avoid trading over the weekend. You also get a video guide for installation.
PROP FIRM EA employs a top-bottom reverse strategy where it opens a grid of orders with the help of a news filter and smart indicators. The vendor does not share the technical details of the strategy, so we don't know what these indicators are. Customers can access support every day from 9 AM to 5 PM GMT + 3 through mediums like social media, live chat, and email.
Verified trading results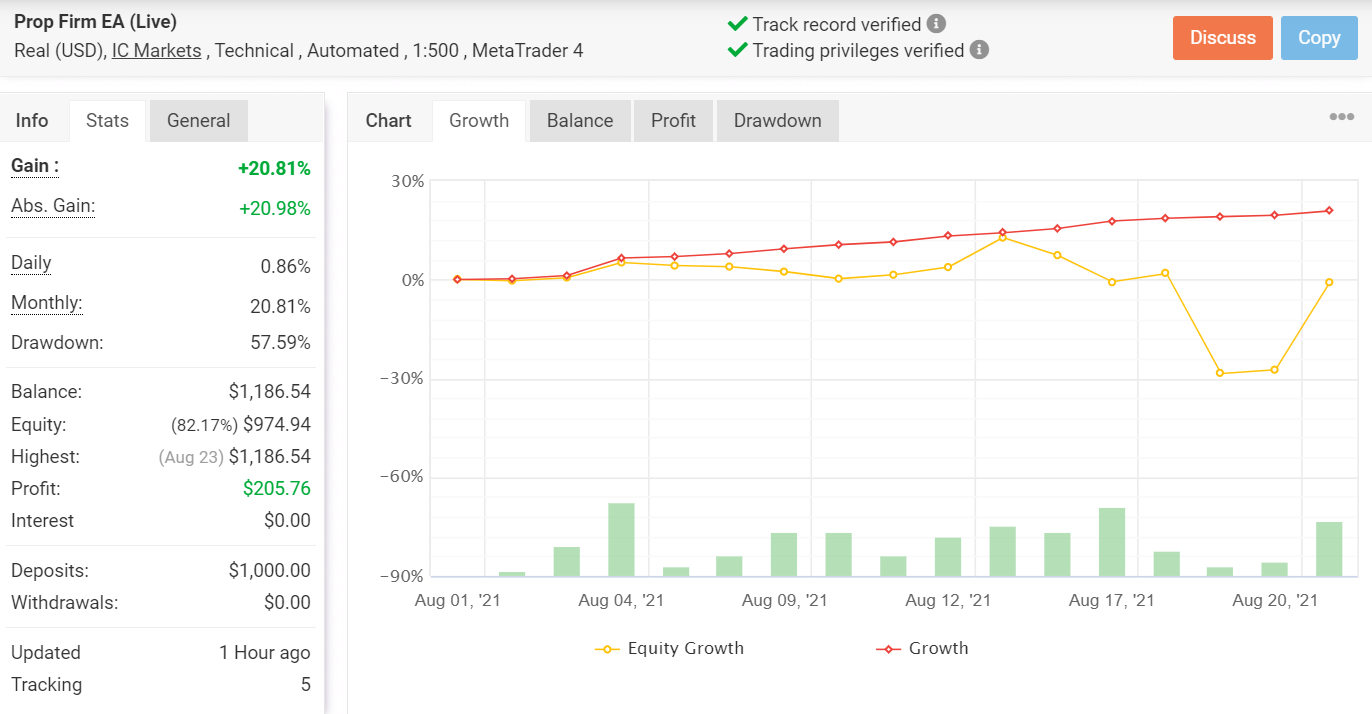 Although the vendor has not shared the live statistics on the official website, we managed to find this account on Myfxbook for PROP FIRM EA. It was launched recently on August 01, 2021, so we can understand why the vendor does not wish to reveal the results. It is very difficult to accurately gauge the robot's profitability from such a short trading history.
The EA has placed a total of 121 trades through this account, winning 76% of them and generating a small profit of $205.76. It has an extremely high drawdown of 57.59%, which means the vendor's claim of low drawdown is false.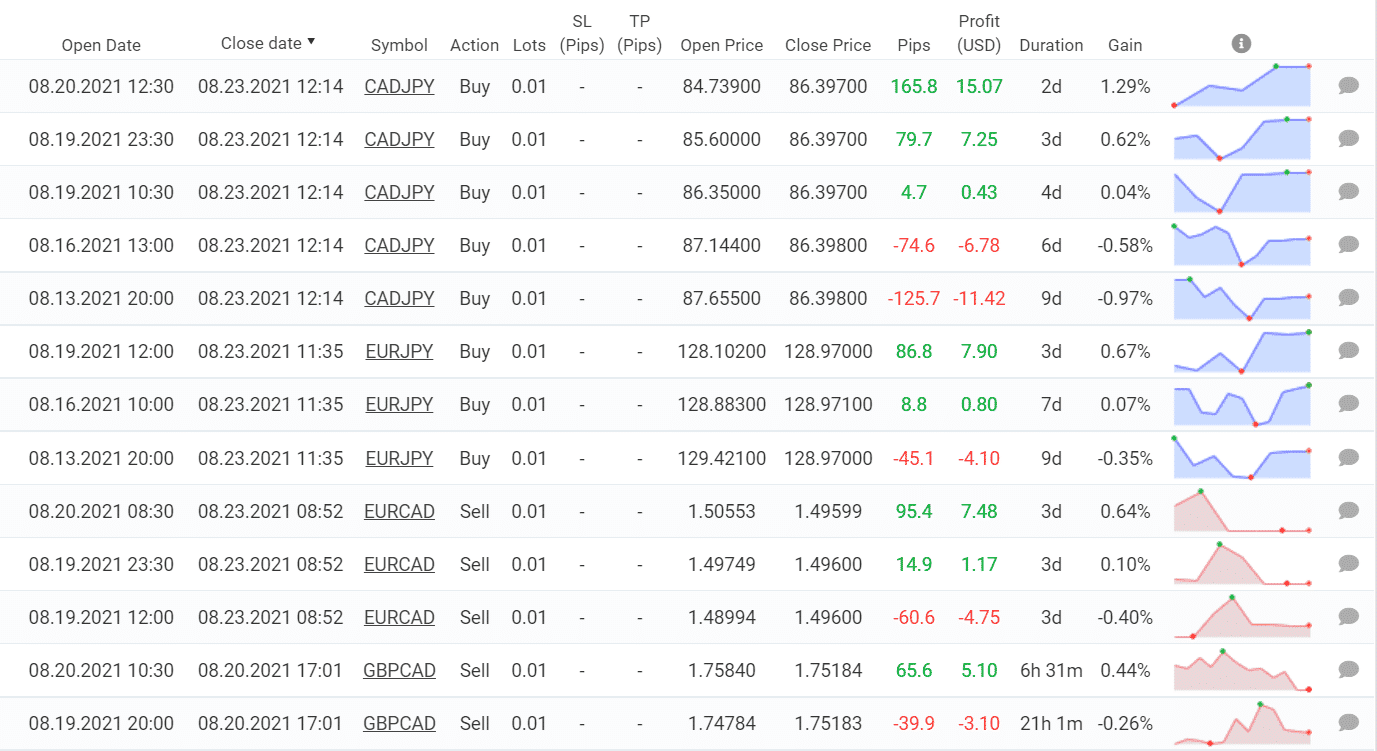 Clearly, the robot is following a risky approach, which is evident from the trading history. As you can see, it has suffered several losses while trading, and for the trades it has won, the profits have been quite small. Therefore, we cannot consider it a profitable system.
Vendor transparency
PROP FIRM EA is a product from Sinryadvice, which is a company based in Selangor, Malaysia. The vendor has shared the contact information in the form of email and social media handles, but we don't know anything about the company's service history. It is disappointing that the identities of the team members have not been revealed.
Customer reviews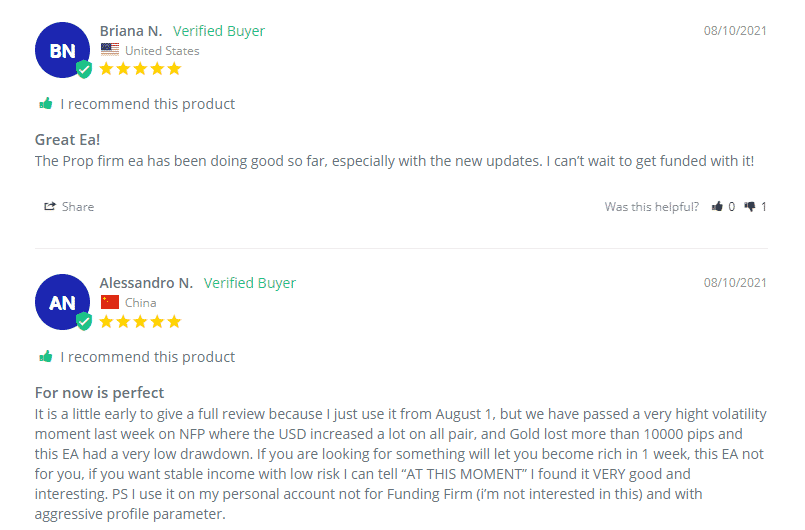 We were unable to find any user reviews for this Forex EA on websites like Trustpilot, Quora, Myfxbook, and Forexpeacearmy. Thus it is evident that most people don't want to take the risk of using this robot for live trading, given its short track record.