It is a 5-minute scalper robot that "makes money in sideways markets". In this Ichi Scalper review, we will analyze trading performance, risk factors, drawdown, trading strategy, and the other important information to decide whether this MT4 EA is a good investment decision.
Is Ichi Scalper Worth Its Price?
We do not recommend Ichi Scalper 2.0 at this time. Our verdict is based on:
Poor trading results
No information about the Ichi Scalper EA price
Minimum deposit is $5000
Lack of vendor transparency
Features
This expert advisor is optimized for the AUDUSD currency pair only. It cannot work well with the other currency pairs or market. The developers of this trading tool tell us that their robot is "performing very well", but it is unable to avoid all the trading risks. They add that it is because of trading conditions, which perfectly match the current movement of the AUDUSD market. It is a scalping EA, thus the robot looks for scalping opportunities when the market moves against the trade.
This EA has 5 levels of risk settings. Therefore, a trader can adjust the software and choose the most suitable type of trading: conservative or aggressive. Ichi Scalper does not require human intervention. However, in case of significant changes in the market conditions, traders have full control over their EA. They can either disable the robot, close trades, or open hedge positions.
The developers of this EA advice to close trades "when an EA is operating, as the programming does not recognise your intervention".

The devs of this MT4 trading tool boast about exceptional robot performance since 2014. However, the domain of the website was registered in 2015, so it is possible to assume that the development started earlier.
Trading Strategy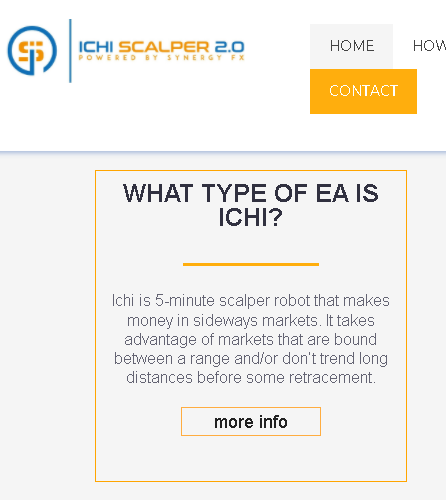 EA is built to take advantage of the "whipsaw' effect to make returns in the market. In case the Forex market moves against the trade, the EA will continue to move in that direction until there is a retracement.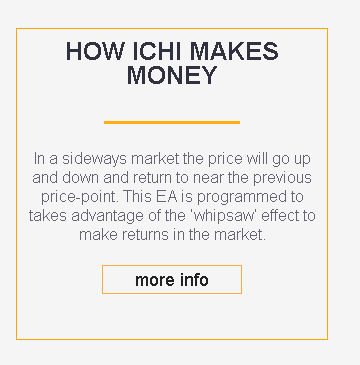 The recommended minimum deposit to start trading with this EA is $5000.
Trading Performance Data
Well, let us analyze the trading performance of this expert advisor. We have found 1 live account on myfxbook: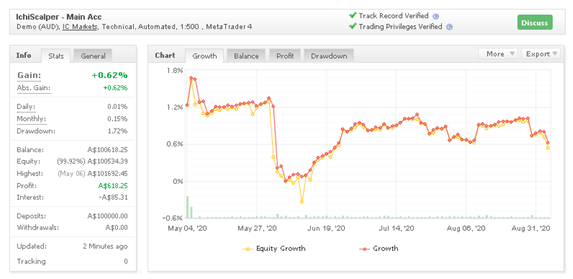 It is a demo account, which is working on the MT4 platform with IC Markets brokerage. It is trading AUD currency with 1:500 leverage. It launched on May 04, 2020. A trader has deposited A$100000 and during 4 months of trading, it has got A$618.25 of profit. Currently, its gain equals 0.62% with a monthly gain of 0.15%. Its peak drawdown is low and equals 1.72%.
For the period of 4 months of trading, it has traded 7160 trades and -21595.4 pips. It has won 4390 out of 7160 trades, which represents 61%. Its average win is twice smaller than average loss: 10.93 pips and -25.12 pips. The average trade length is 4 hours and 57 minutes. The profit factor is low and equals 1.08.

Although the developers recommend trading only AUDUSD currency for safe trading, the owner of this account trades multiple currency pairs. However, as you may see from the screenshot below, the best trading results are with the AUDUSD currency pair only: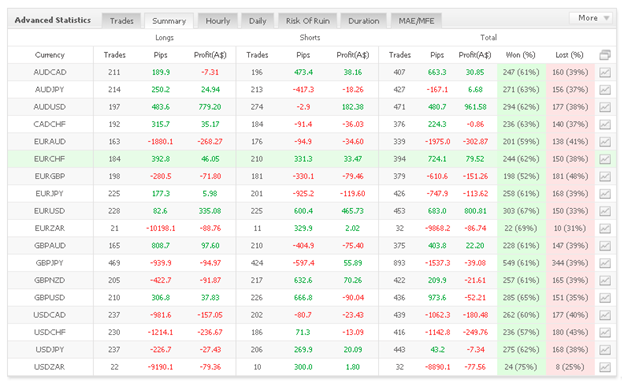 Monthly trade analytics shows that the trading performance of this EA is not as good as at the beginning (on May 2020):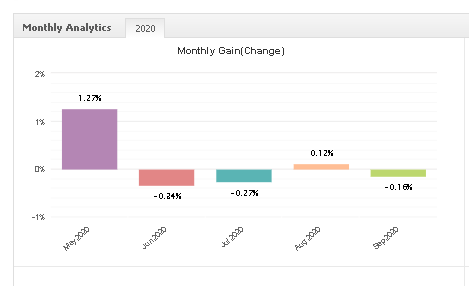 Vendor Transparency
We do not know who stands for this EA or what trading experience they have in the Forex market. We have only found that Ichi Scalper is a registered business name of Synergy Financial Markets Pty Limited. Whois.domaintools.com research has helped us to find some information about this EA. It was created on October 6, 2015. Its IP location is US (Utah – Provo).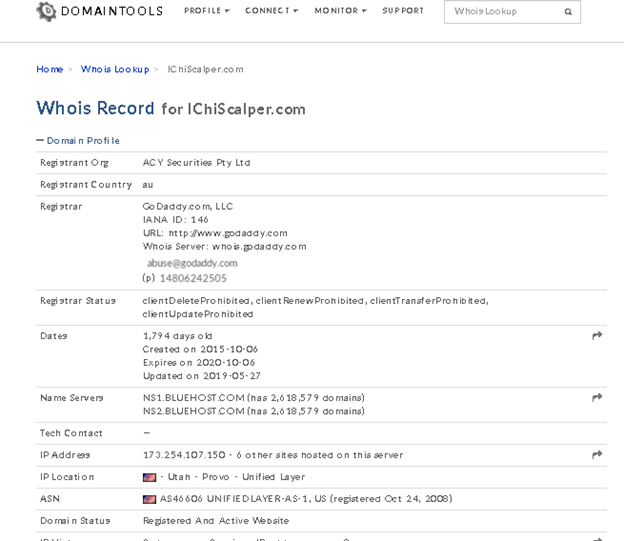 To get in touch with the Ichi Scalper team traders need to visit their contact page. They tell us that in the case of necessity traders need to fill the contact form. However, this content is unavailable on the website.