To correctly manage finances, you need special education and extensive work experience. All this can replace Future Advisor (FA) for you. This application will be a savior for people who can't manage their finances properly. Our Future Advisor review will help you learn this product's secrets.
General information about FA
Future Advisor is rightly called one of the best investment applications. Its developers are two engineers who have experience in large computer companies. They released their famous product in 2010. After two years, FA received a significant update that made the application as versatile as possible. According to statistics, this assistant manages more than 1 billion dollars in assets, proving its reliability and trust from users.
FA will be valid for different categories of users. It covers investment issues and is also suitable for retirement planning, budgeting, and savings management. Such versatility distinguishes the product from competitors and makes it in demand in different countries. Future Advisor is constantly being improved. It regularly receives new updates that fix bugs and introduce new features. Updates are installed free of charge and take a minimum of time. Another positive point is the presence on the website of the developer of educational content that helps beginners to master the intricacies of financial business.
Registration and the entire period of using the application are completely free. However, users are charged 0.5% of the asset value annually. This is a reasonably high percentage compared to similar products, which many users note in their reviews. Another limitation is the mandatory minimum of funds on the accounts. This amount is $10,000, which is higher than many other applications. Similar rules apply when using the mobile version of FA.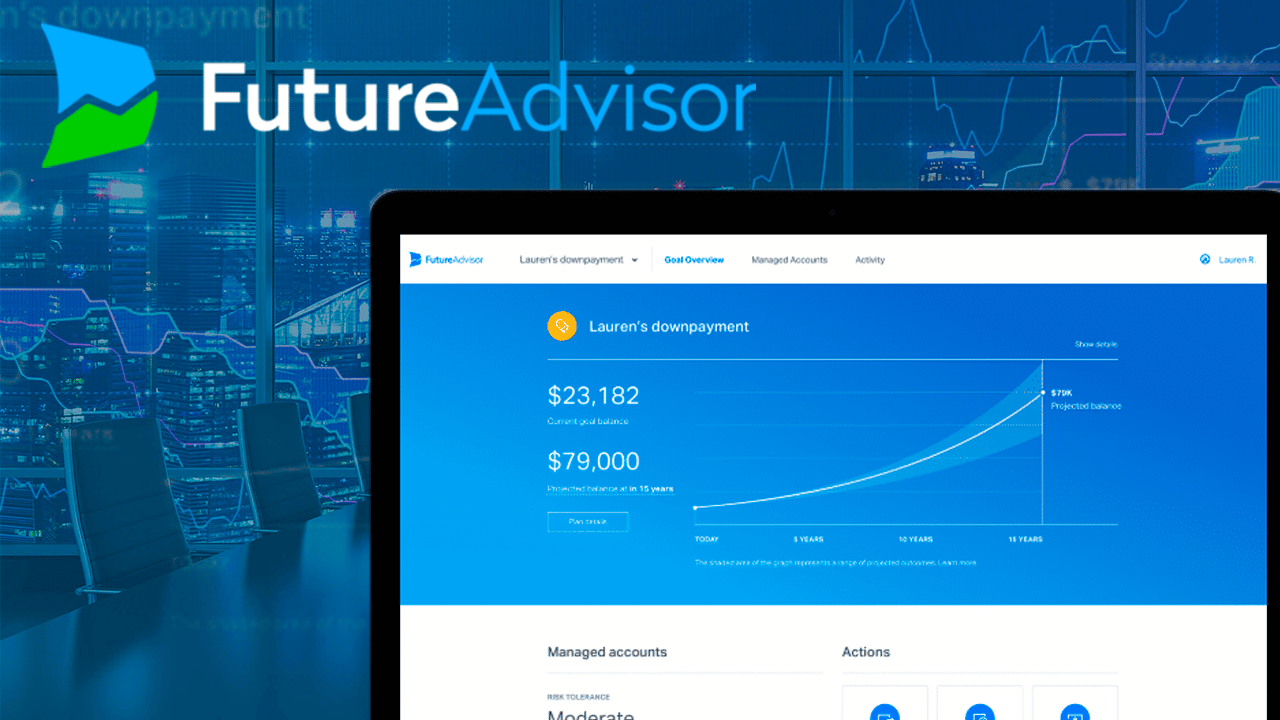 Important features
Preparing to use FA takes time. This is because users need to follow the prescribed sequence of actions, which causes various difficulties that slow down the work. You can completely get rid of such problems simply and quickly. It is enough to study the step-by-step instructions for working with the application.
Step-by-step instruction:
Through the search engine, go to the application website.
Find the "Sign up" button there and click on it.
Next, fill out the registration form, indicating your email address and a pre-generated or invented password.
The next step is to fill out a questionnaire with personal information. At this stage, it is essential to provide reliable data so that there are no problems with the operation of the application in the future.
After that, another questionnaire will be opened for you, where you need to answer a few questions and indicate investment goals.
Add your accounts and adjust settings.
Restart the application, and you can start the process of its operation.
If you decide to use Future Advisor, you need to do this, considering several essential features of the application. All of them affect the work of FA to a certain extent, so it is not recommended to forget about them.
FA Features:
Customer support. This service from Future Advisor deserves an 8/10 rating. She quickly responds to user requests and gives comprehensive answers to all questions. Consent can be contacted by phone or email. The first option is available 8.5 hours a day, five days a week. The second method of communication can be used around the clock, but responses to user requests will be considered all in the same period.
Statistics. FA allows users to view statistics regularly. Some of the data provided are so unique that they cannot be found in any other application. All this will enable you to correctly assess the current situation with your finances and make informed decisions. Statistics can be displayed as text, charts, and graphs. The user can select one of the listed options in the application settings.
Educational content. Future Advisor has hundreds of articles on investment and money management. This information will be a real treasure for people who want to learn more about working with finance. All texts are written in English, so some users must use translators.
Safety. Protecting users' personal information is a top priority for FA. Therefore, they carefully encrypt the data, excluding access to them by unauthorized persons. In addition, the developer has implemented two-factor authentication in the application, which also positively affects the overall security of the work. Regardless of the measures taken, Future Advisor clients must also put in some effort. They must store their passwords in a safe place and not publish them in any source of information.
Mobile application. It is an alternative way to use Future Advisor. Such an application can be downloaded and installed by users with devices on iOS and Android. It does not limit the possibilities of the company's clients and allows them to enjoy all the privileges of the investment product. In addition, the mobile application is frequently updated and does not take up much space in the gadget's memory.
Advantages and disadvantages
In user reviews, you can find dozens of benefits derived from using FA. We have selected the most common positive points from which we have compiled our list. We have also included a few negative aspects of the application mentioned in most Future Advisor reviews.
Key advantages:
• high status of developers
• universality
• free registration
• regular updates
• large selection of additional functions;
• set of users;
• good feedback
• simple interface
• many different settings
Visible disadvantages:
• high mandatory minimum on the account
• a large percentage of annual fees
One use of Future Advisor is enough to become its true fan. This application is very convenient and multifunctional. It also covers various financial aspects, which makes it as versatile as possible. After studying the brief information about this product, you can learn how to apply it in practice properly and get many benefits from it.