Targeted at traders who want to trade with low risks while gaining appreciable profits, Forex inControl is a fully automated EA. Reborn is an upgraded version of this expert advisor that features accelerator mode for better trading. Is this a profitable and dependable automated trading tool as the vendor claims it to be? Read this Forex inControl review to know more.
Forex inControl: To Trust or Not to Trust?
With the assurance of delivering a completely automated trading system, Forex inControl EA now renamed as Forex inControl reborn does not live up to its various lofty claims. We would not recommend this automated trading software as we found several drawbacks in it, which we have explained in detail here. Before we go into why we would not trust this EA, let us have a look at its important features.
Features
As far as features are concerned, this EA has very few such as trading on two main currency pairs, risk diversification, and controlled drawdown. An accelerator mode of trading is provided by the vendor. This is available with the upgraded version pack, which costs more than the regular version without the mode. The regular pack costs $270 and the upgraded pack costs $310.
According to vendor information, the EA does not trade often but only when an entry can profit the trader. This strategy enables traders to use more than one EA at a time avoiding big drawdowns. Three main trading styles are followed by this EA, namely normal, conservative, and aggressive methods. We could not find any information regarding the time frame used.
Suspicious Trading Results
Several backtests are provided by the developer with two of the tests having a 15-year history, while the rest are of 4 years. The tests are done with and without the accelerator mode. From the results shown below, you can see the high profit received by using the accelerator mode. We found the results to be abnormally high when compared to the regular version results. This makes us suspicious about the strategy used and the risks involved.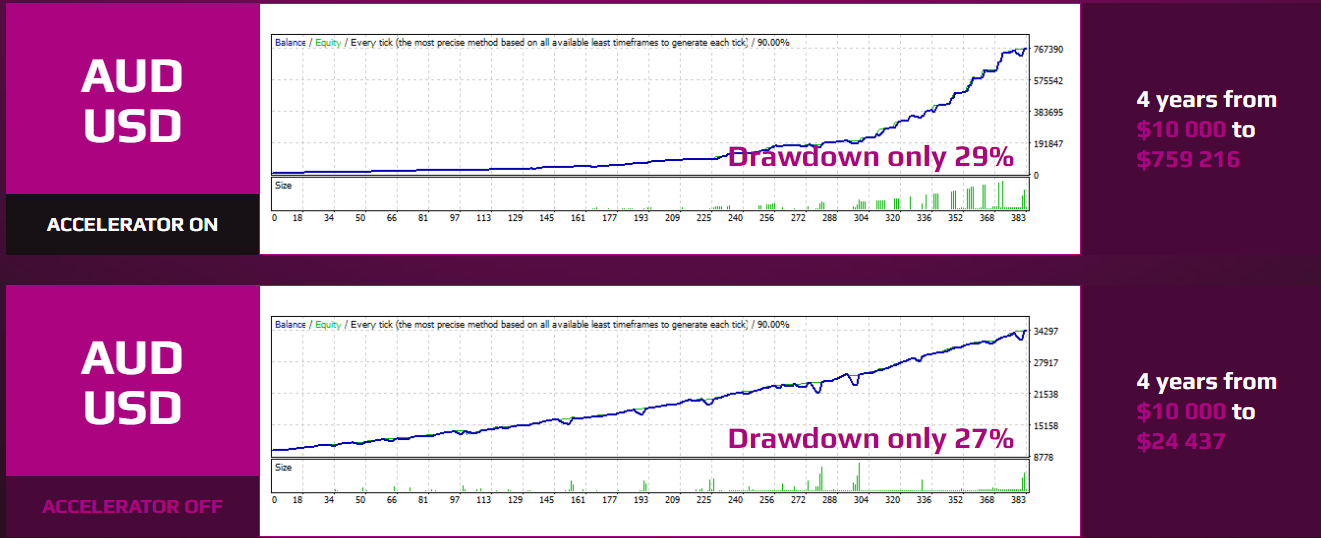 Forex inControl has verified results from the Myfxbook site, one of which is displayed below. The profit percentage is high at 894% with the drawdown showing at 38.84%. A 7.37% monthly gain and a 0.23% daily gain are recorded at this site. The results are shown for trading over two years, which is done using a deposit of $1000.
Over a period of two years, the number of trades done is just 137, which is very low. Further, the gains have dwindled in 2020 to 1.41% from the initial profit percentage of 9.85% recorded in 2018 when the trading started. The reward risk ratio for the AUDUSD pair is 1, which is not a commendable ratio.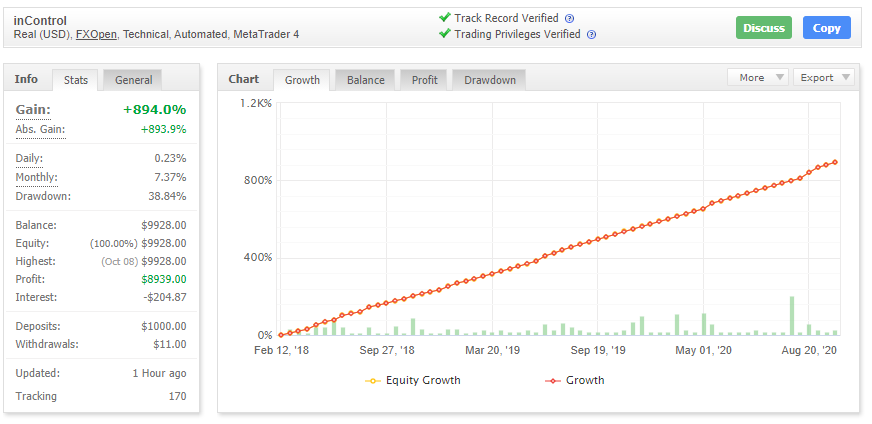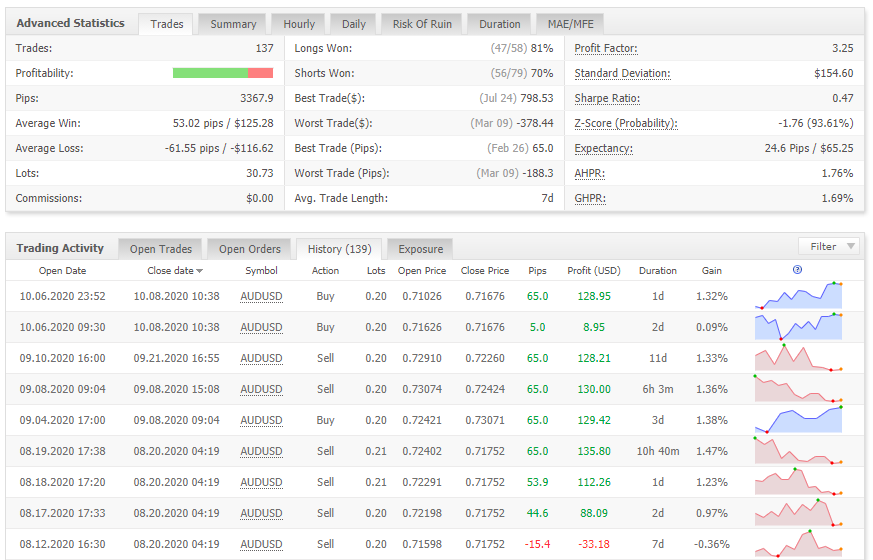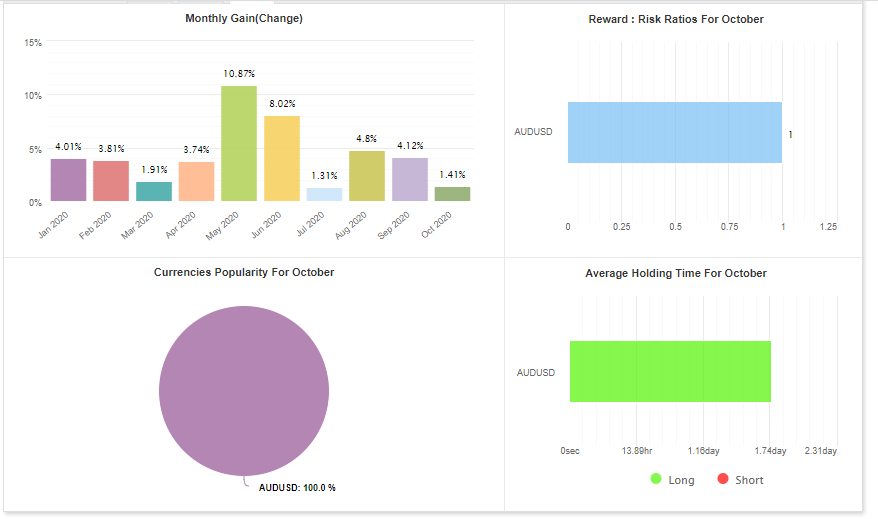 High Drawdown
The developer of Forex inControl claims that this expert advisor has a hard-controlled drawdown but from the verified results we found that the percentage was around 38%. A drawdown of over 30% can bring on too much risk for your account. In general, traders are comfortable only with a maximum drawdown of 10 to 20%. So, the high drawdown does not align with the vendor's assurance of hard drawdown control. And further, the real account drawdown does not align with what is shown in the backtests. This shows that backtests cannot be relied upon for the future performance of trades.
Vendor Transparency

We could not find any information related to the developer other than the mention of Forex Store on the official website of this EA. So, it is difficult to know their credibility. This is a definite alert point that has to be considered seriously. Since we are dealing with funds, it is necessary for traders to feel that their money is safe. And, another point we noted was that the license for the website has expired in 2019. This is another black mark against this site.