Let's take a look at a NeuroShell Trader Presentation. We want to know if their trading system is good or not.

The first we see is marketing wording that we've found the Holy Grail.


There's also an award mention, but without any link to check.

The same we have here. There are only linkless pictures.
NeuroShell Trader: To Trust or Not to Trust?
It's time to figure out if we can trust this service.
Features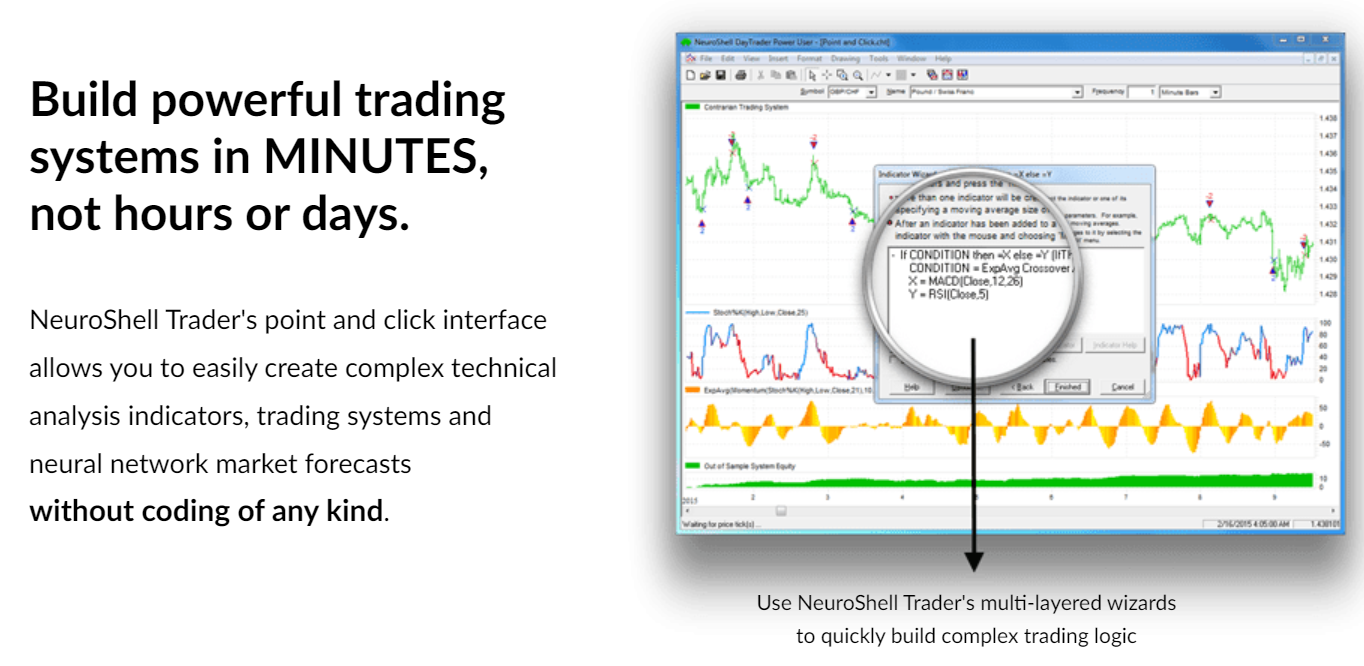 The system allows building our own trading system, avoiding MQL5 coding.
NN can analyze our set of indicators and helps us with building a well-designed and profitable trading system.
In addition, the system helps us to check the designed strategy and find ways to improve it after backtesting.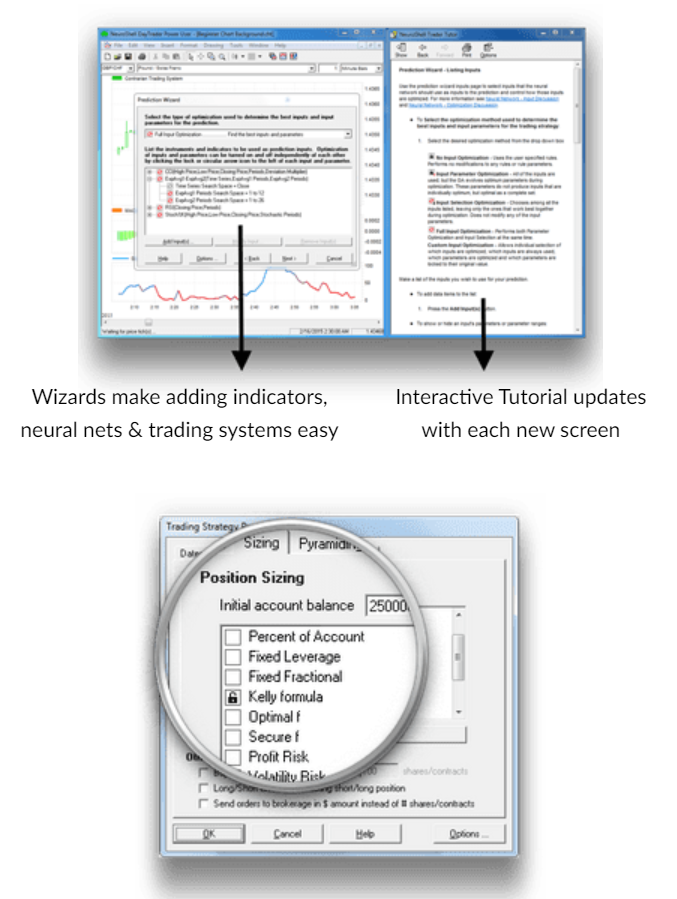 A design wizard allows us to move step by step to be sure nothing's lost or forgotten.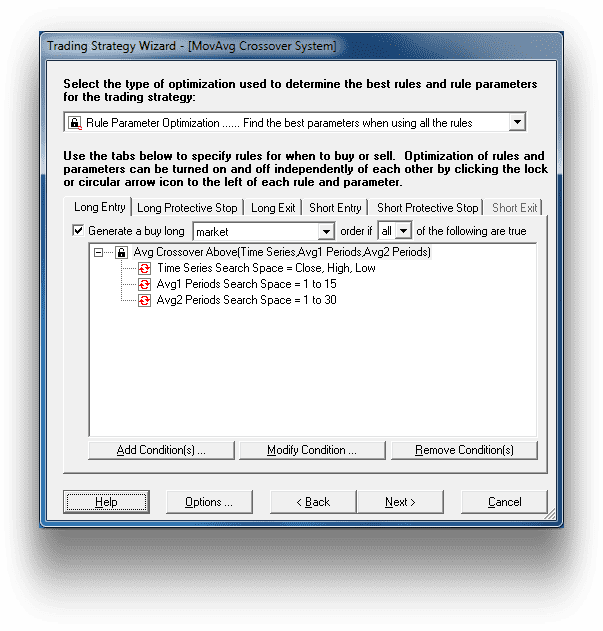 We can optimize many combinations like:
What prepared rules we can use in our system.
We can find the best combination of parameters and indicators to use in our system.
We can perform both settings at the same time.
The system shows us the historical Sell and Buy signals.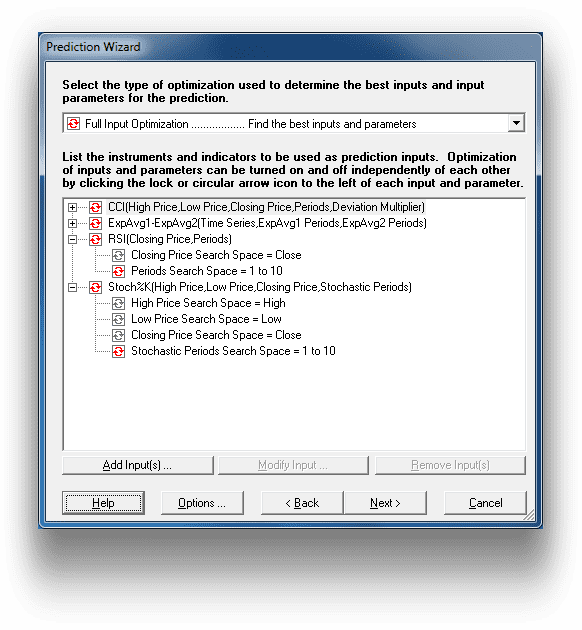 The prediction wizard works with the next settings:
We can predict upcoming data, indicators that should influence the market.
We have to decide what to predict in percent.
We can use any amount of historical data, and this can be set.
The same we can set for backtesting.
There are additional features that can be useful for us:
Cross Market Data analysis allows us to check if any data has an influence on the financial instrument we work with.
We can design what alerts and notifications we want to use with our system.
Intraday charts allow us to prepare a good Intraday system.
There's an integrated feature that allows us to trade using our system exactly from the site on several brokers.
The system can use the analysis that unites multiply time frames to cover all time periods.
Inbuilt money management provides many instruments to design a proper money-management system for our strategy.
Piramidin and Positing scaling can close several positions when the proper conditions are met.
Multiprocessor optimization can separate processes on several cores making an execution very quick.
Network distribution optimization allows using several PCs in the network to make calculations to increase their speed.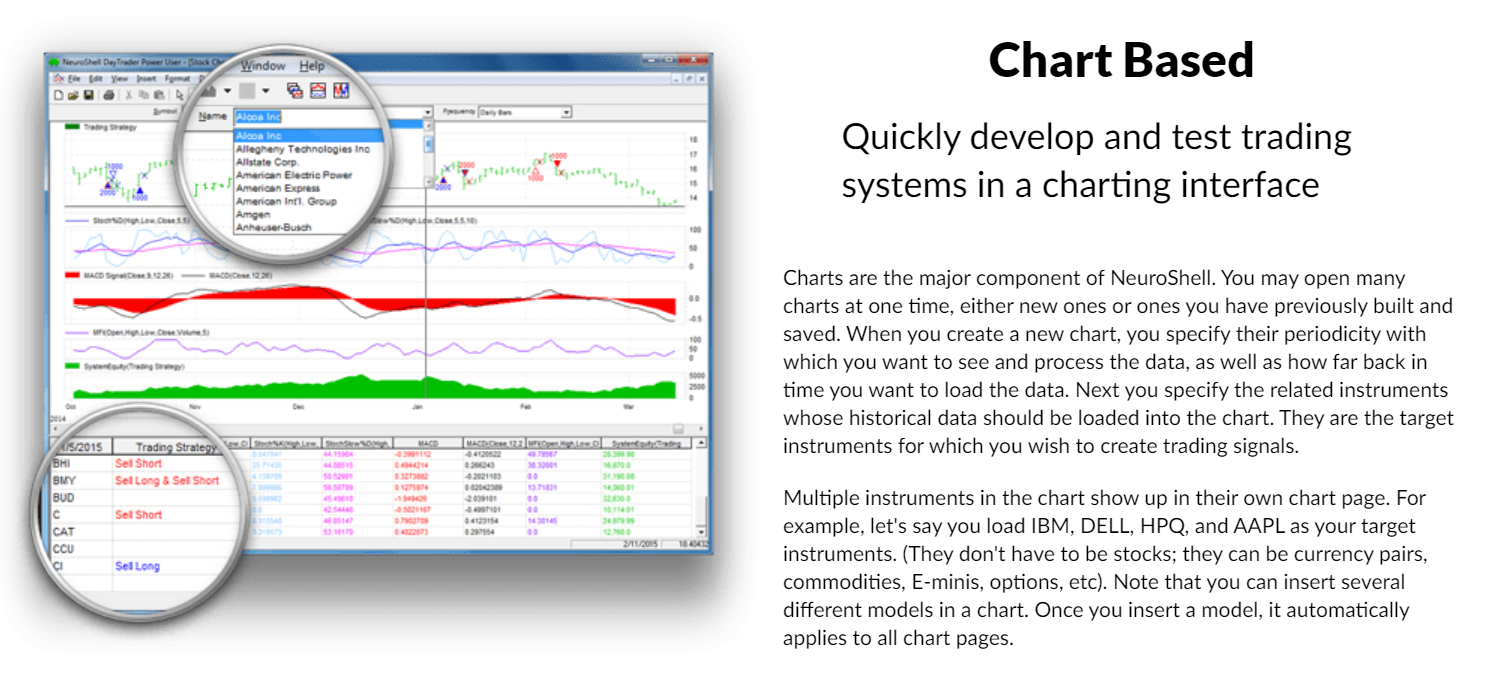 A charting interface allows us to work with financial instruments we want and exclude the rest.
The package of indicators includes over 800 standard ones. We can design a complex indicator based on the standard one for better covering the market. Our trading system can be enhanced by John Ehler's MESA9 frequency and phase analysis.
No Trading Results
Usually, the sites that provide design-system services don't have trading results, because there are no needs in them.
Vendor Transparency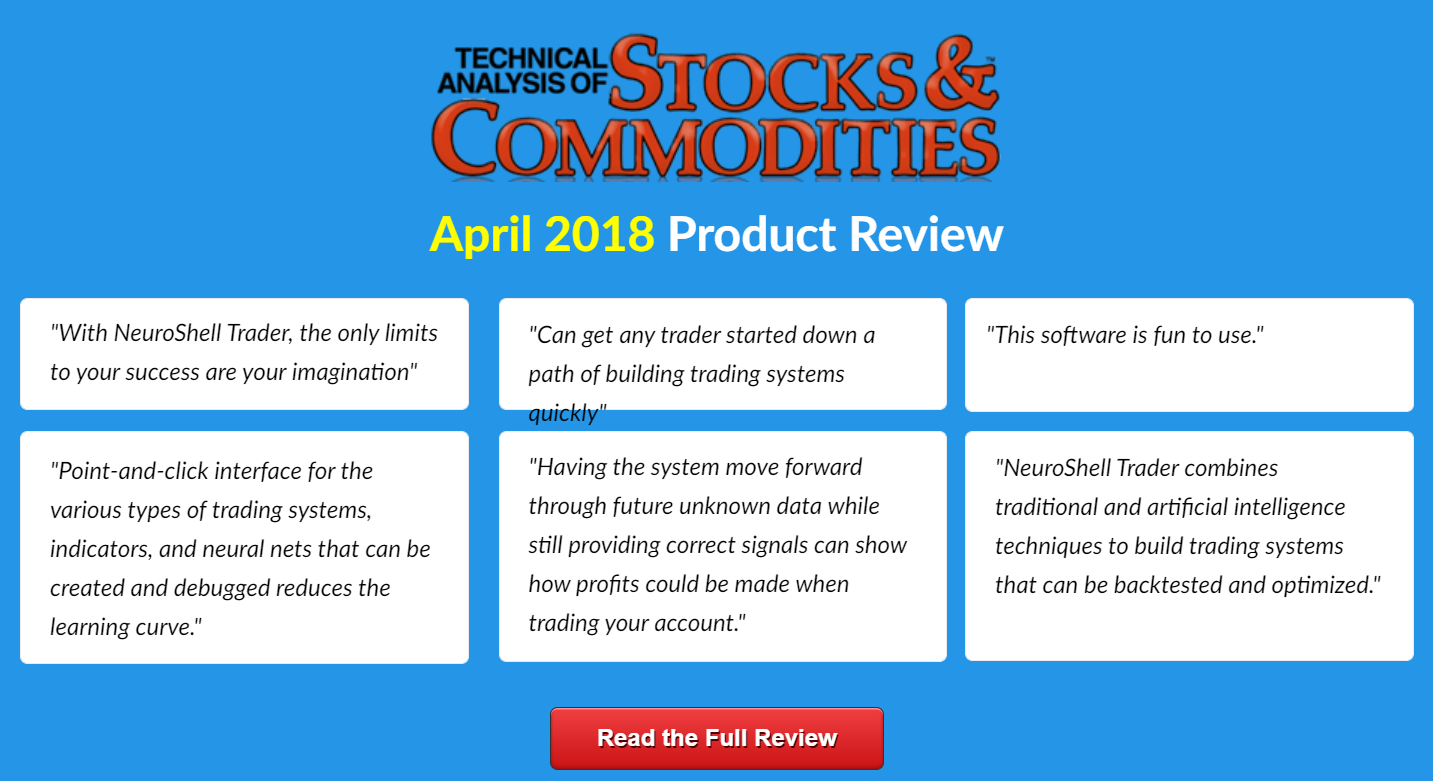 There are many people's feedback and testimonials that show that people use this service to find out, proceed, cover, test, and trade a strategy.
Pricing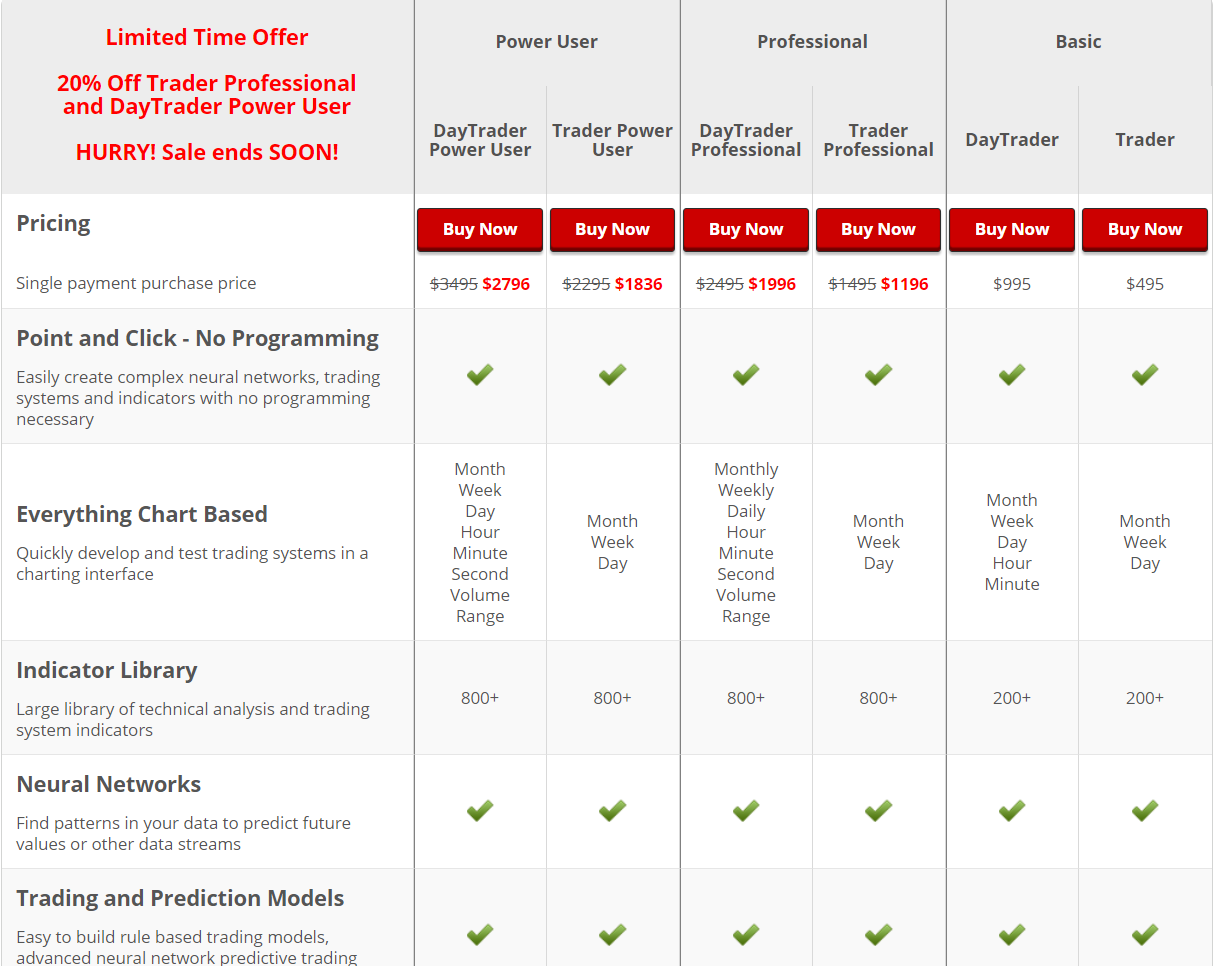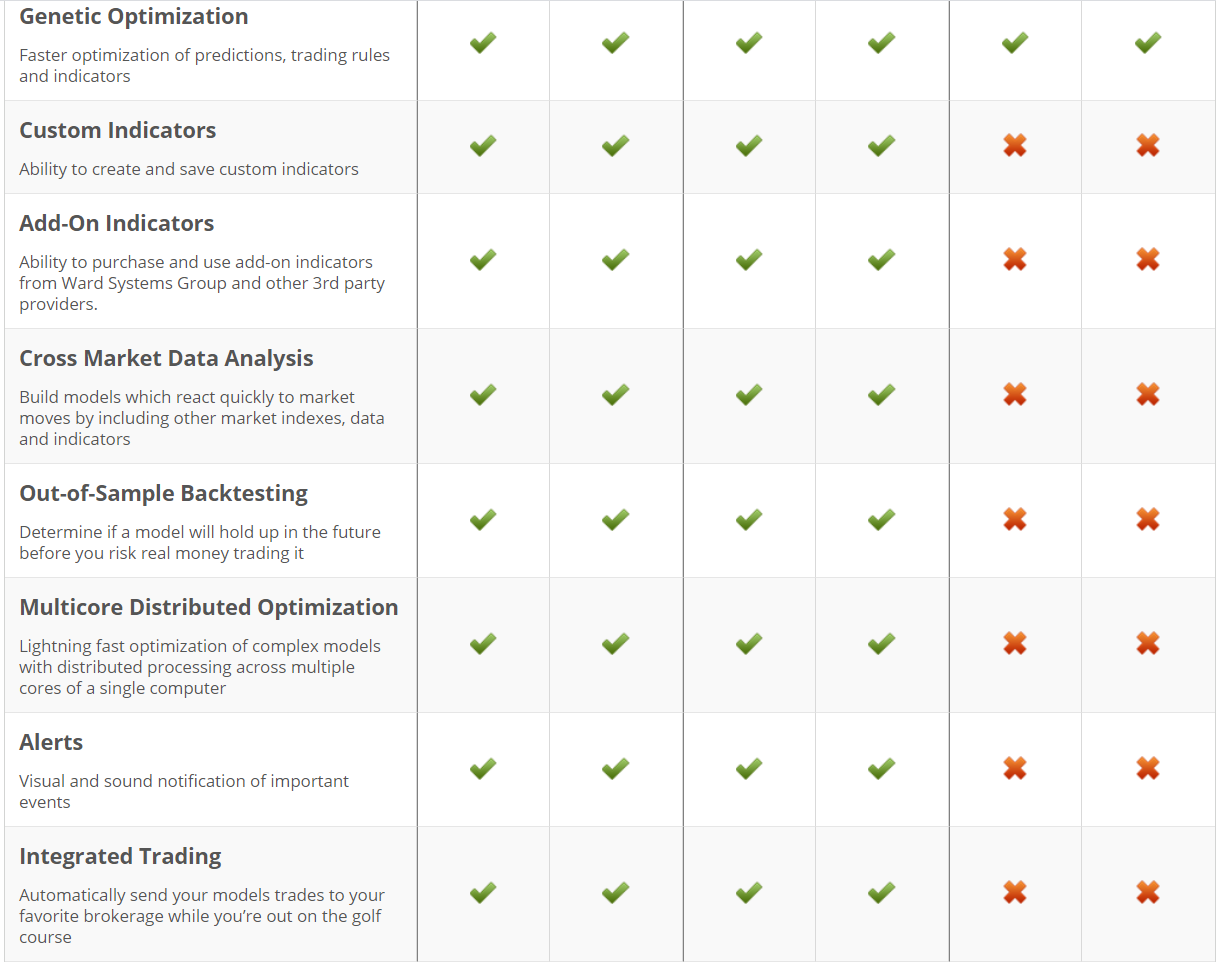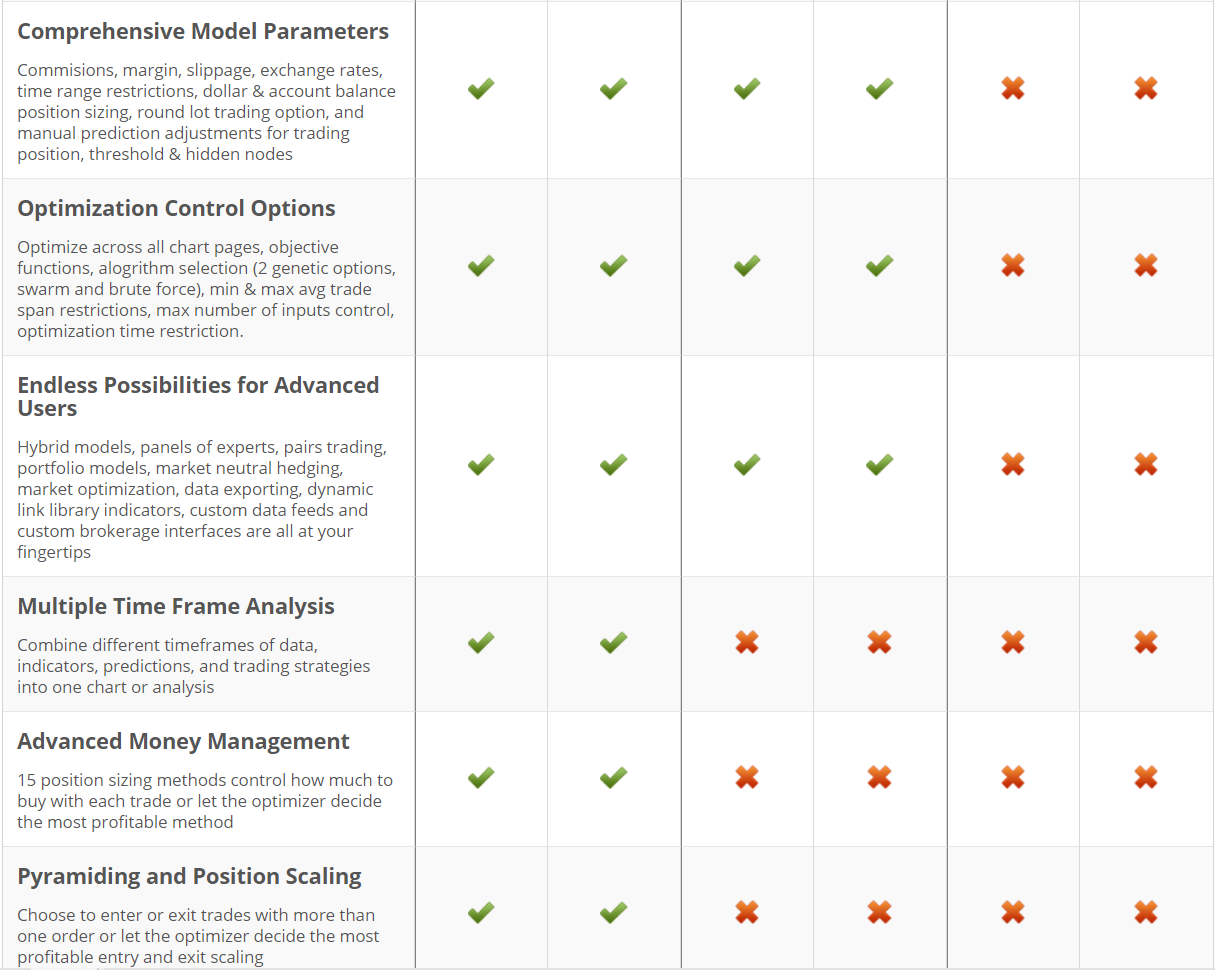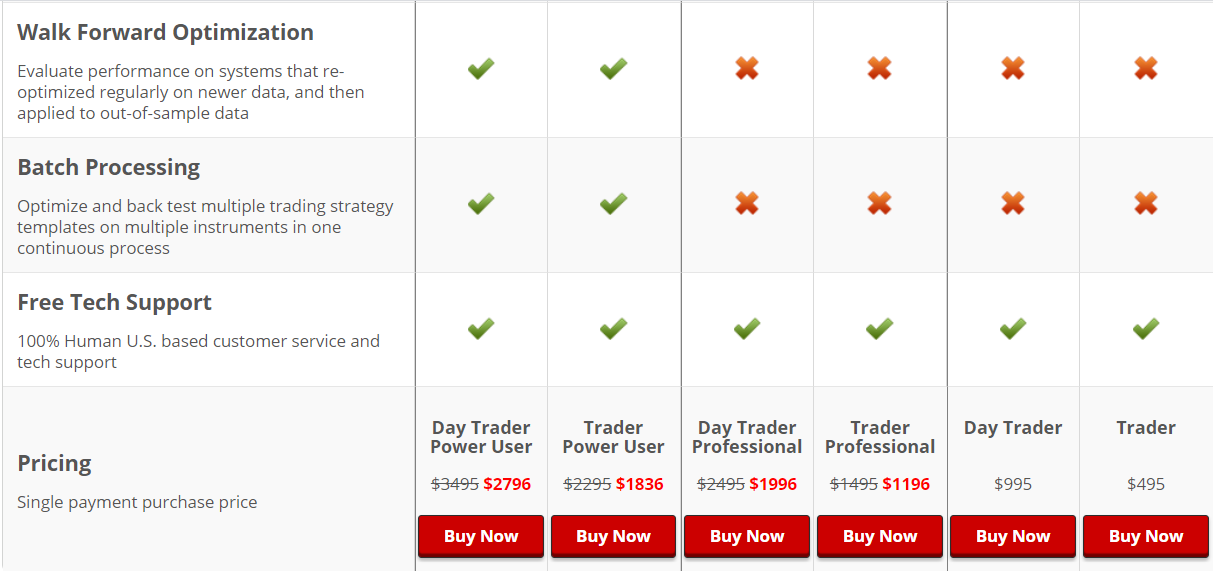 As we can see, the pricing sheet is huge and covers explanations of all features in the system. The Basic user should pay $495 for Trader and $995 for Day trader packages. Day Professional Trader costs $1996 ($2495 original price) and Trader Professional costs $1195 (was $1495). The Power user Day Trader package includes everything and costs $2796 (was $3495). The Trader Power User costs $1836 (was $2295).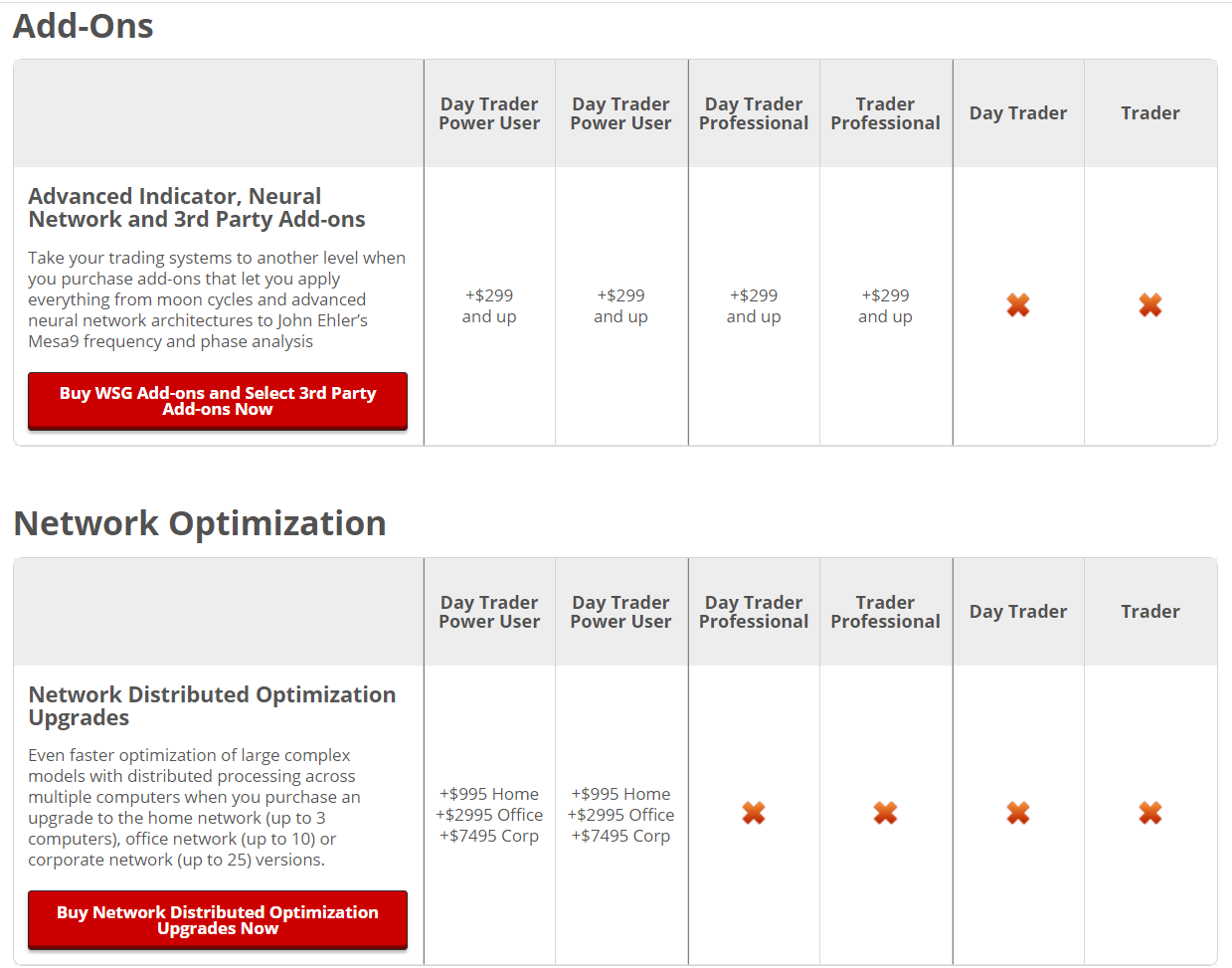 There are two add-ons: Advance Indicator, NN, and 3rd-party addons, and Network Optimization. The first costs from $299. The optimization costs $995 for home, $2995 for Office, and +$7495 for cooperative extensions.
Testimonials and mentions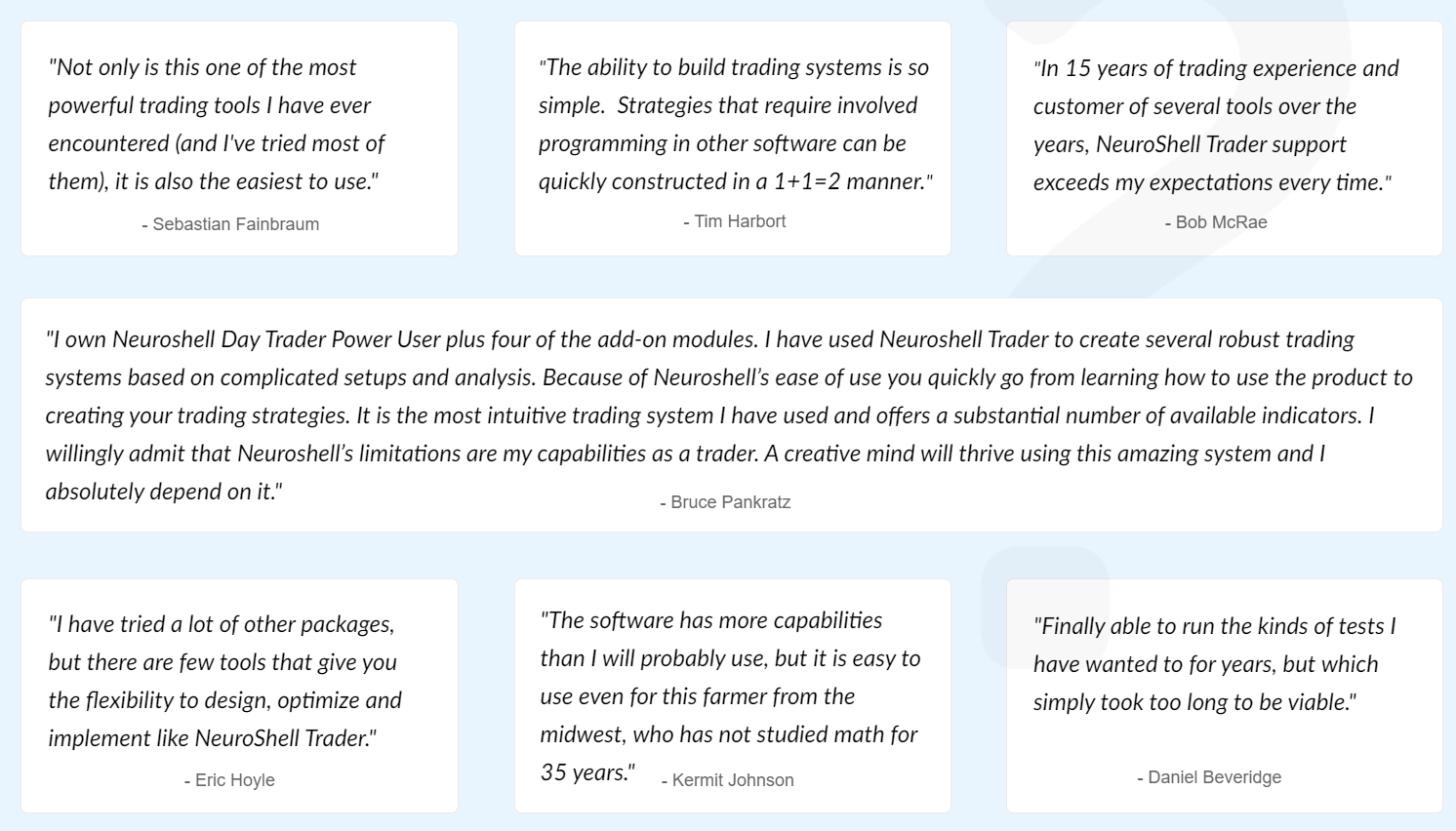 There are many people's testimonials. We hope there are real ones.