We've prepared a Flex EA review. The presentation looks extended and has to answer all our questions. The main statement tells us about "#1 performing EA with 7 Years Running."
Forex Flex EA: To Trust or Not to Trust?
We wouldn't trust this expert advisor even looking at these real-account verified trading results. The reason is that the developers stopped using real USD accounts and started running an USCCent account. So, if something goes wrong, there's nothing to lose for them.
Features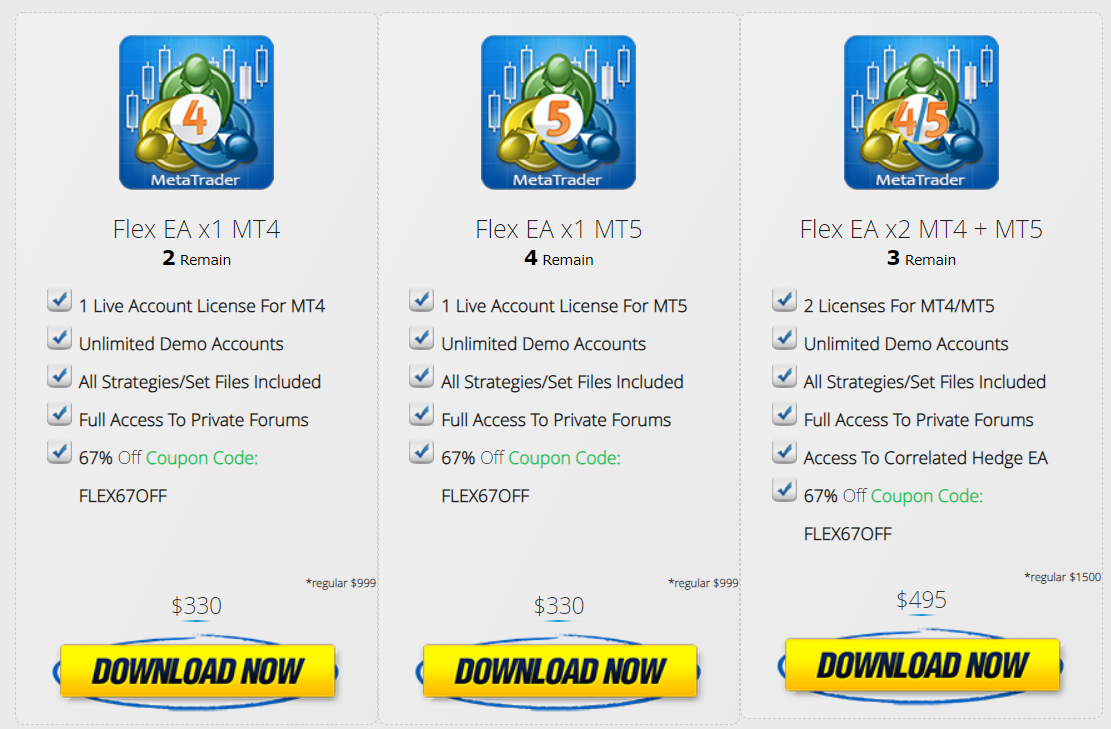 The robot sells in three packages: MT4 version, MT5 version, and both versions at once. The first and second packs include only one license. The two-version pack includes two licenses. All of them are featured by unlimited demo accounts, all required set files, access to a private forum, and a fake coupon. The MT4 or MT5 packs cost $330. The two-license pack costs $495. There's a 30-day money-back guarantee.
Let's talk about systemized and well-introduced features:
The EA allows trading on 28 currency pairs.
There's a money-management system that manages Lot Sizes for us.
The robot is compatible with NFA and FIFO requirements.
There's a pack of optimized settings.
We can trade through MT4 and MT5 brokers.
There are free updates and upgrades.
The EA avoids trading during high impact news.
The developers suggest we trade GBP/USD, USD/JPY, USD/CAD, USD/CHF, EUR/USD, EUR/GBP, NZD/USD, AUD/USD, EUR/JPY, and EUR/CHF currency pairs.
There are 12 strategies on the board (which ones?).
The system uses six virtual trades per symbol to find the most precious entry point.
We can turn any indicator on or off.
The system can close trades based on information received from indicators.
There's a Hedge strategy that can be turned on and customized.
The broker protection feature hides SL and TP levels from brokers.
The average trading frequency is 4-8 trades weekly.
The minimum deposit has to be $1000 for a Standard Account.
We're recommended to trade through HotForex and FXOpen.
Verified Trading Results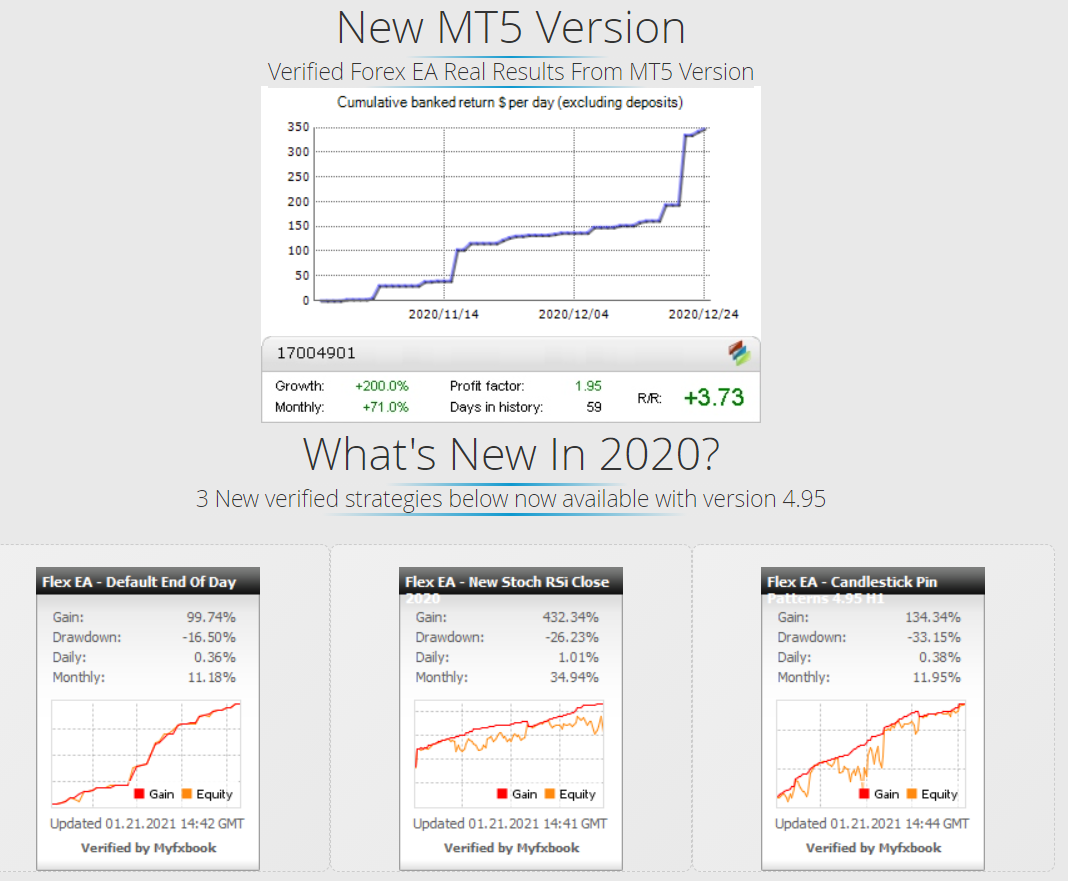 There are four accounts that belong to owners. Only a Cent one keeps working in 2021.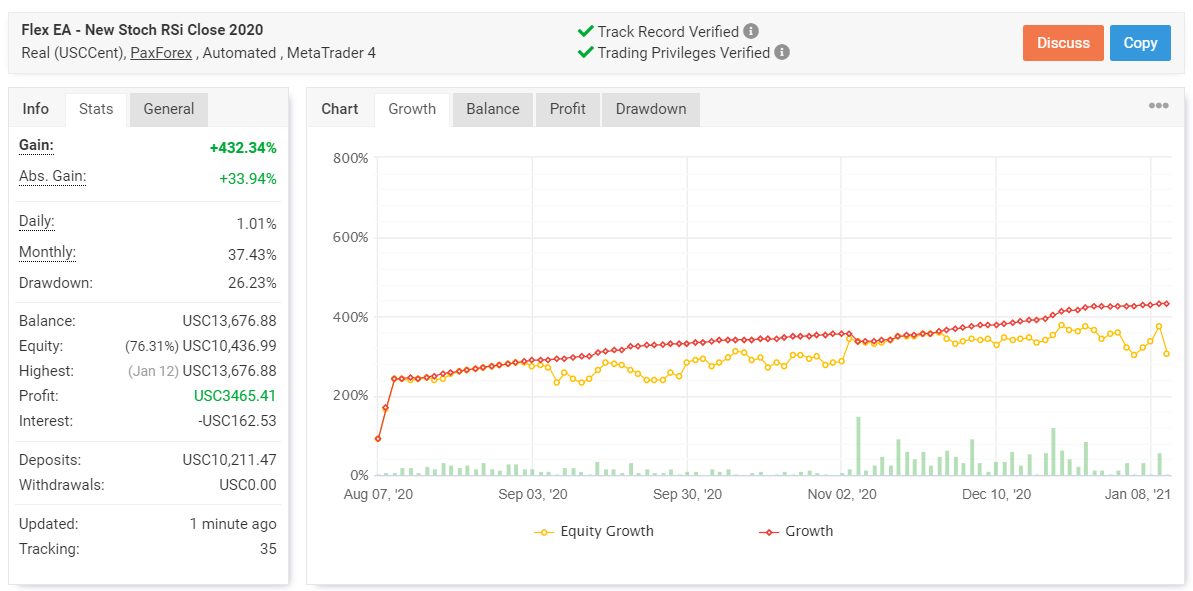 The robot runs a real USC Cent account on Pax Forex, trading automatically on the MetaTrader 4 platform. The account has a verified track record. It was created half a year ago, on August 07, 2020. It was deposited at 10211 USC. The absolute gain has grown to +432.34%. An average monthly gain is 37.43%. The maximum drawdown is high as well (26.23%). The robot's performance is tracked by 35 traders.

Forex Flex EA closed 660 trades with 3723.5 pips. An average win is 14.31 pips when an average loss is just a bit higher – 15.48 pips. As we can see from Commissions, it's not an ECN account. The win-rate was between 70% and 71%. The average trade length is over one day. The Profit Factor is high – 3.65.
It doesn't work with all currency pairs, as was mentioned. The most-traded symbols are – EUR/USD and GBP/USD (74 deals), and EUR/CAD (75 deals). The most profitable currency is EUR/GBP, with $802.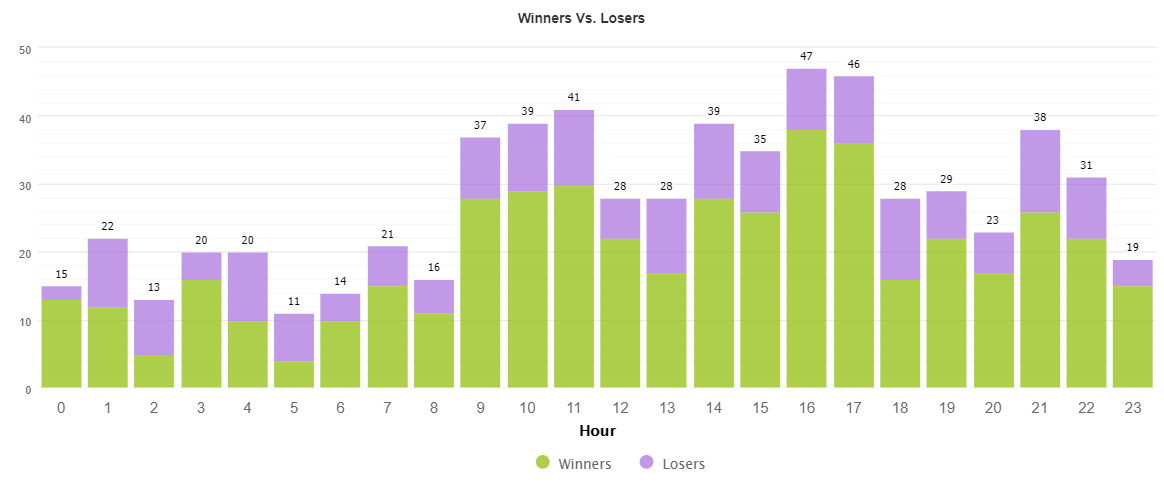 The expert advisor focuses on trading during the European trading hours.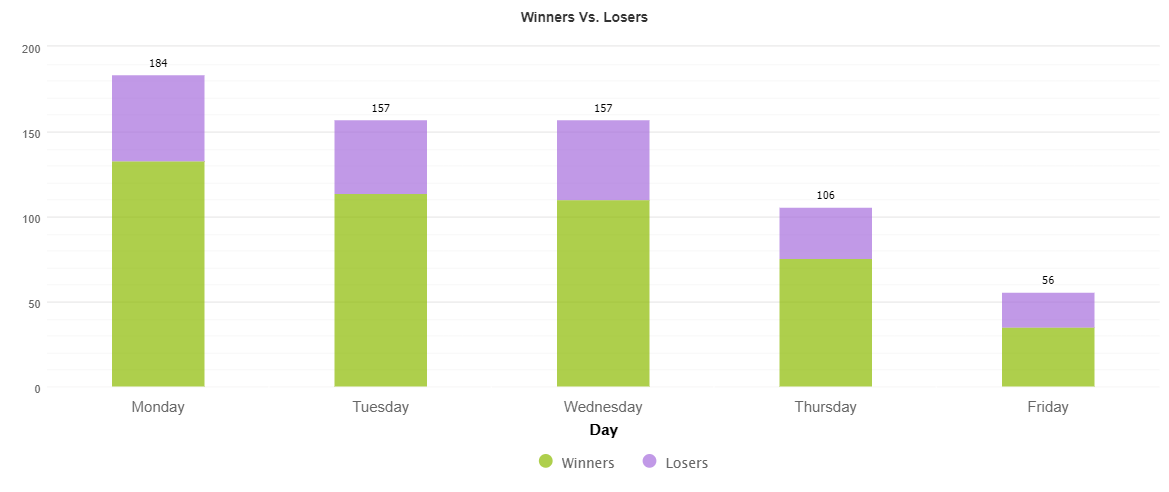 The less frequently traded days are Thursday (106 deals) and Friday (56 deals).

The robot runs the account with quite a low risk to the balance (<0.01%).

The expert advisor uses a conservative Grid of orders with doubling account Size until closing the Grid with profits.
Medium Drawdown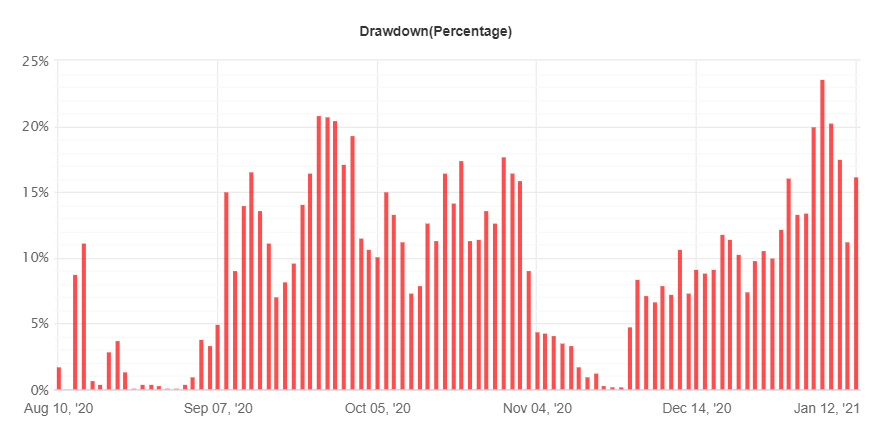 As we can see, the robot has experienced a huge period of drawdowns. Now, we've got the second one.
Vendor Transparency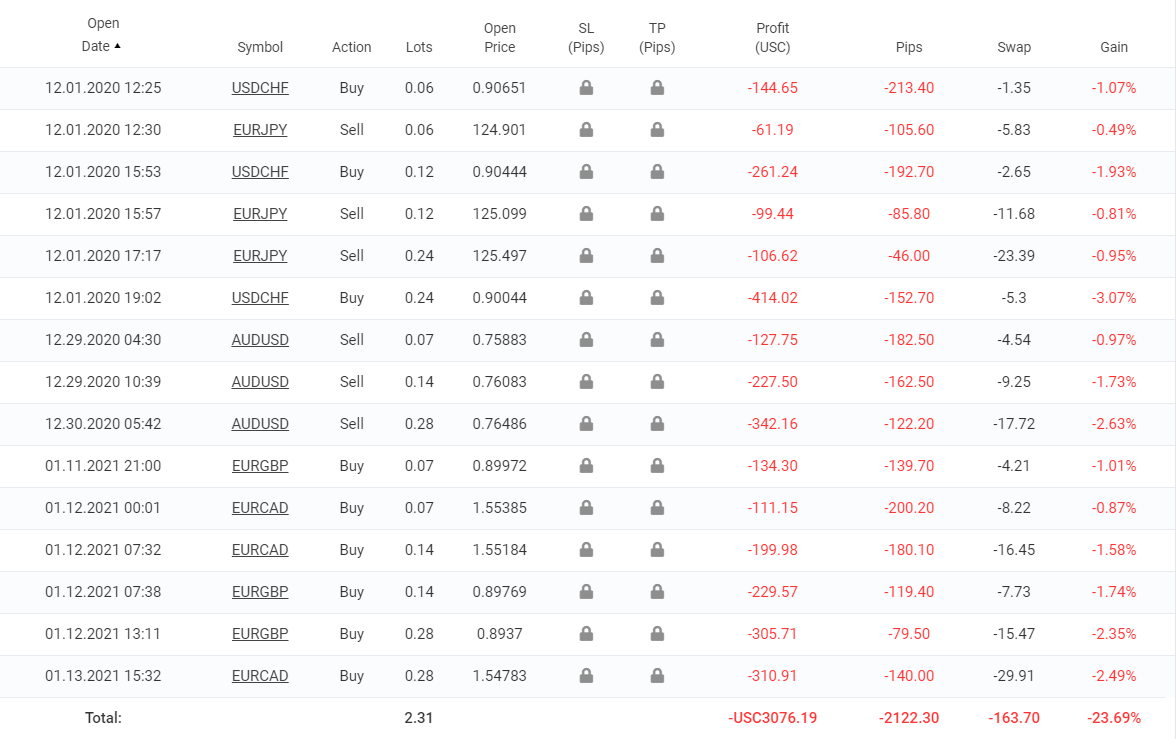 There is a big list of open trades. If they're closed immediately, the account will lose -23.69%. So, we can say that the account has a high level of transparency.
Testimonials and mentions


There are many positive testimonials on the site.

The company has a page on Forex Peace Army with a 4.2 rate based on 74 reviews.
There much positive feedback from clients, but there are negative testimonials as well. This client experienced a poor EA's performance and picked the money back.