WrenFX EA is an all-new trading advisor that has a simple and not enough informative presentation. There's a simple claim that "Artificial Intelligence-powered Forex Expert Advisor. Customized and versatile platform that enhances your Forex Trading experience."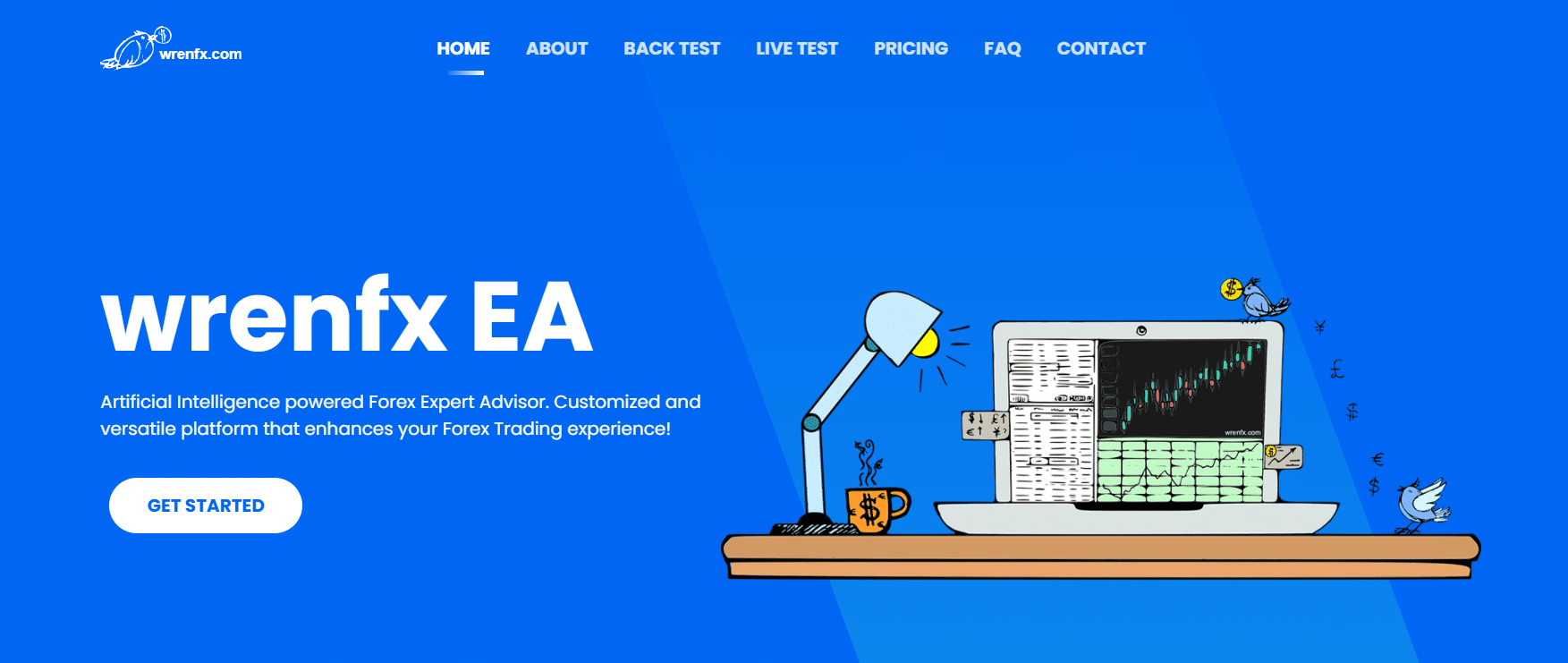 WrenFX: To Trust or Not to Trust?
We are sure you don't have to hurry in trusting this advisor. The robot was released several weeks ago and doesn't represent trading results that would show that the system is stable and good to go.
Features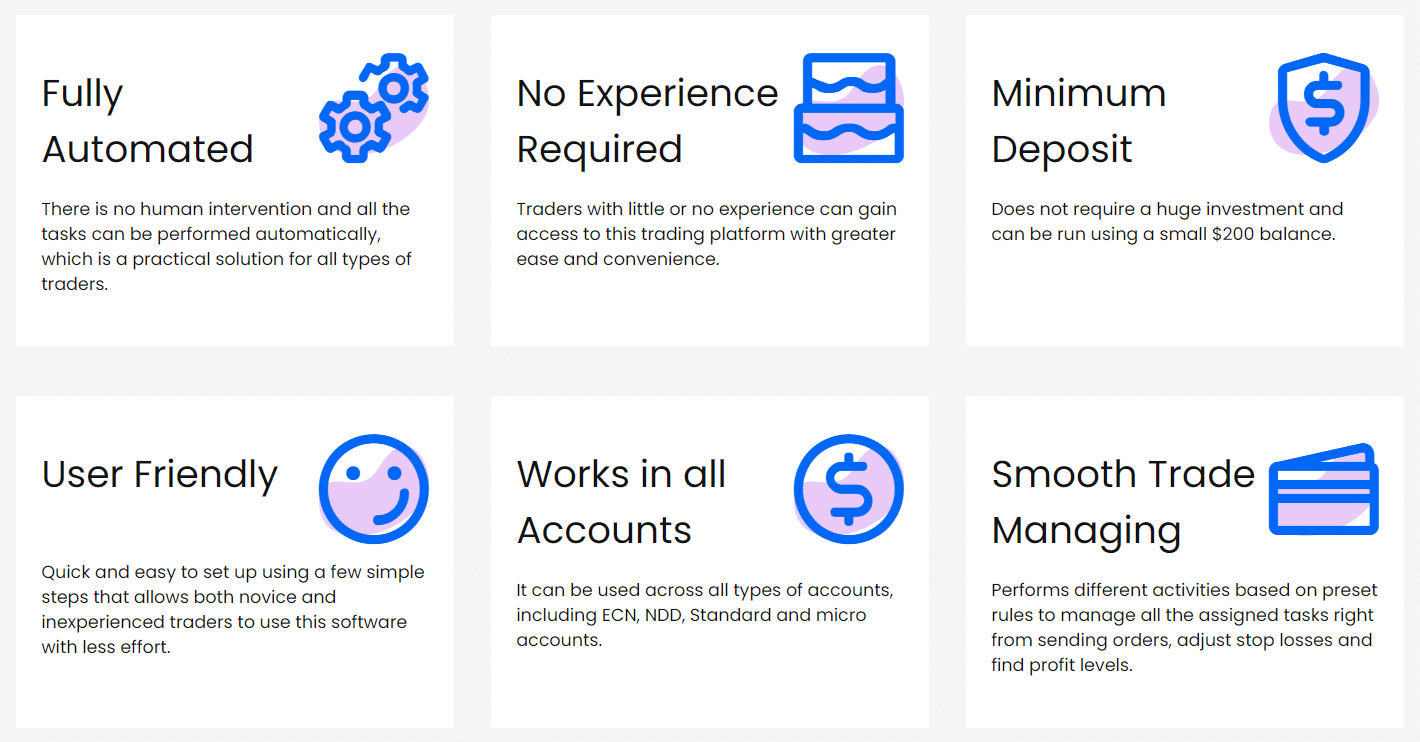 The robot works like a fully automatic trading solution that doesn't need to be babysat.
The system calculates accurate Entry Point, Stop Loss, and Take Profit levels.
We may start trading without having proper previous trading experience.
Our account has to have from $200 on balance to get started.
The system is an easy to install trading solution.
The system can be used on many types of accounts: ECN, NDD, Standard, Micro, and Mini.
It "performs different activities based on preset rules to manage all the assigned tasks right from sending orders, adjust stop losses and find profit levels.

The advisor doesn't have strategies like Hedge or scalping.
It doesn't run risky strategies like Martingale and Grid.
It can reduce risks from trading.
The system is delivered with 24/7 support.
We can work with EURUSD, USDCHF, EURCHF, and USDJPY currency pairs.
The robot can work well with at least $200 on balance.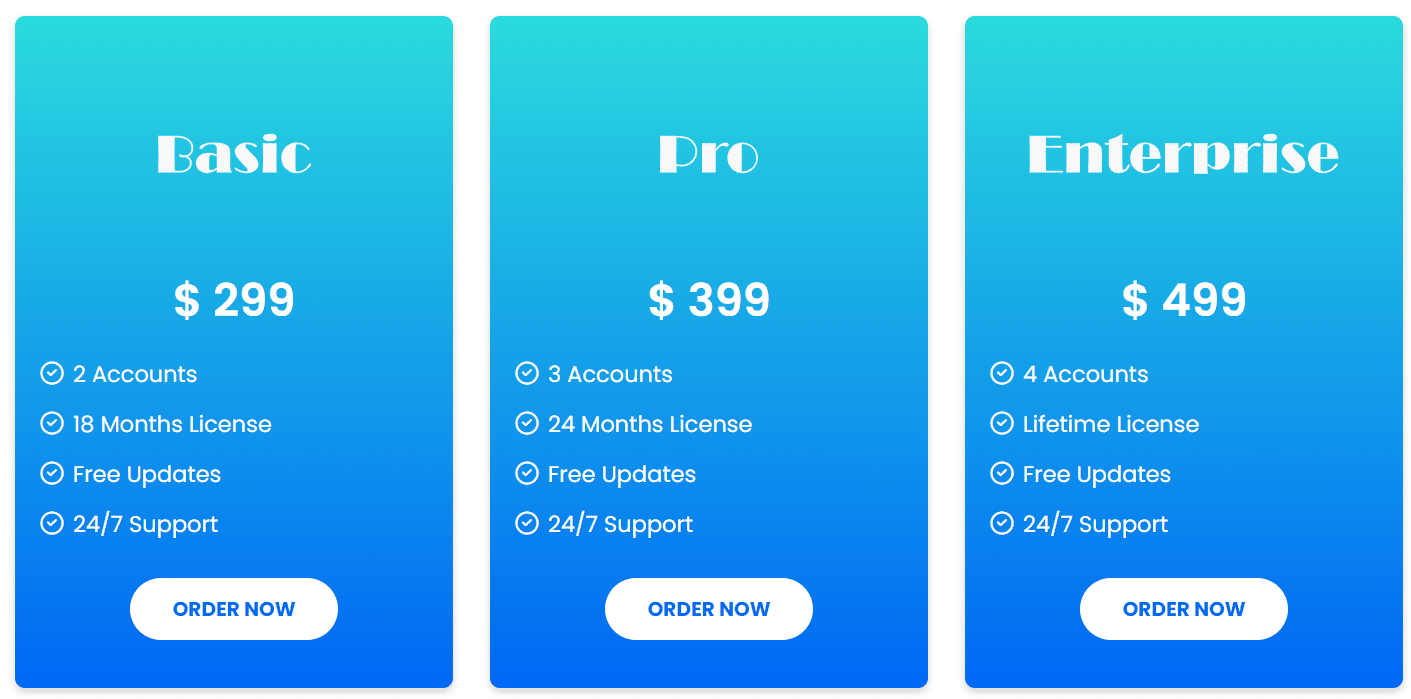 We have three packs: Basic, Pro, Enterprise published. The basic package costs $299 for two real account licenses for an 18-month license. The Pro pack costs $399. We have licenses for three accounts for 24 months. The Enterprise pack costs $499 for four real account licenses. They are lifetime. There are free updates, 24/7 support, and a 30-day money-back guarantee. Click2Sell is the official reseller. So, the refund policy is proven.
Verified Trading Results
There's a backtest report published of the EURUSD currency pair that was executed on the H1 time frame. The modeling quality was 90.00%. The spreads were wide, 20 pips. An initial deposit was $1000. It grew into $454,165 of the balance. The profit factor was 4.69. The maximal drawdown was 33.96%. There were 296 deals traded. The accuracy rate was 90.51% for Shorts and 88.68% for Longs.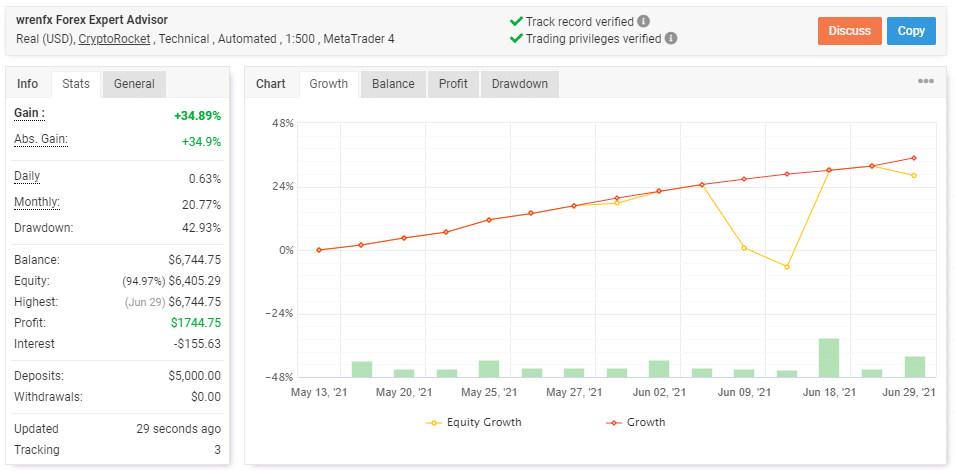 There's a real USD account under the robot supervision. The broker is CryptoRocket. The leverage is 1:500. The platform is MT4. As we mentioned, the advisor works automatically. The account has a verified track record. It was created not so far ago, on May 13, 2021, and deposited at $5,000. Since then, the absolute gain has become 34.89%. The maximum drawdown is insanely deep, 42.93%.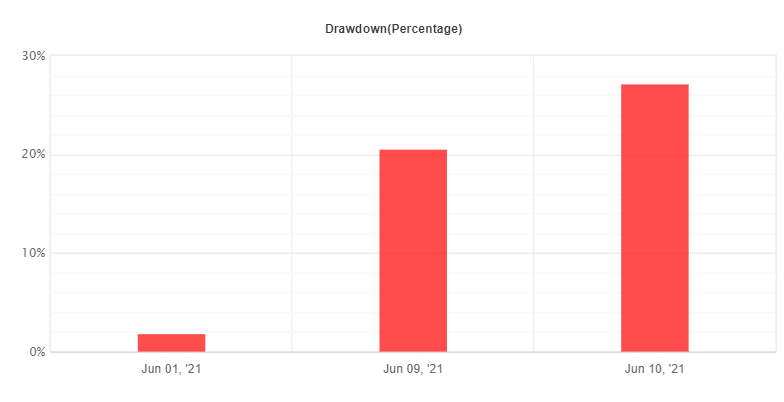 The drawdown chart looks dangerous.

It has traded 22 deals with 194.1 pips. The number of pips gained is good compared with the win rate. An average profit is 20.20 pips when an average loss is -21.52 pips. The robot has traded 23.24 lots. The win rate is 66% for Longs and 76% for Shorts. An average trade length is three days. The Profit Factor is 2.13.

The system works with EURUSD, USDCHF, EURCHF, and USDJPY. USDJPY is the most traded and profitable symbol.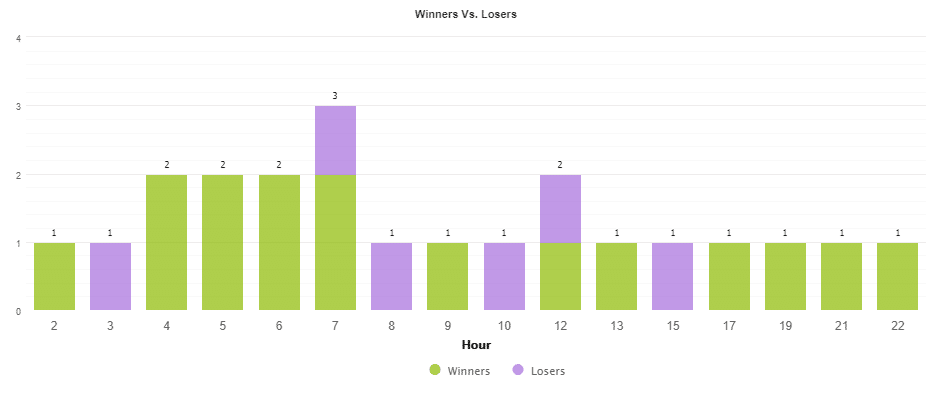 The advisor trades during all sessions.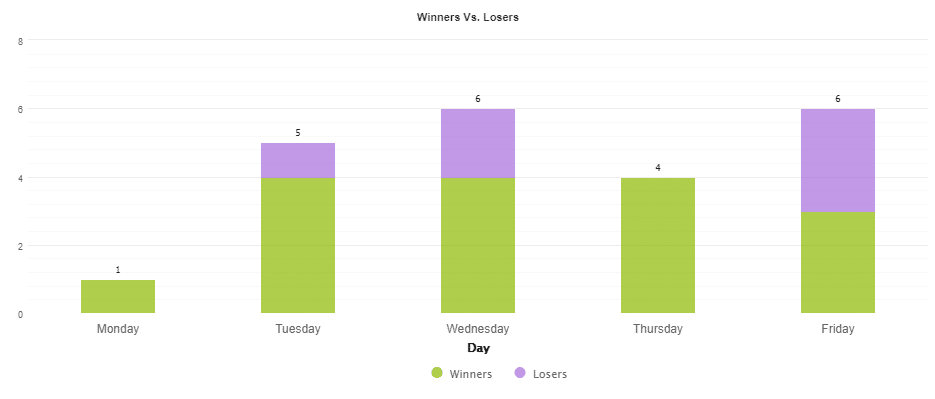 Monday is the less traded day.

The advisor works with moderate risk to the balance. It has to lose two deals to lose 10% of the account.

We are allowed to know what deals are sitting in drawdowns.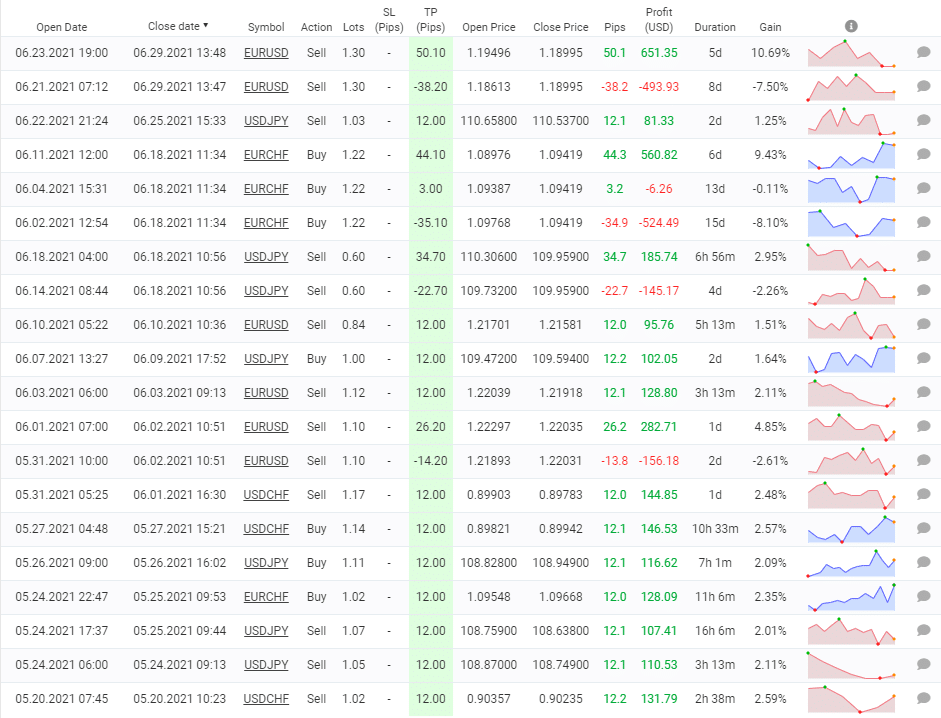 The system uses trailing stop losses. So, no fixed Stop Loss and Take Profit levels are placed.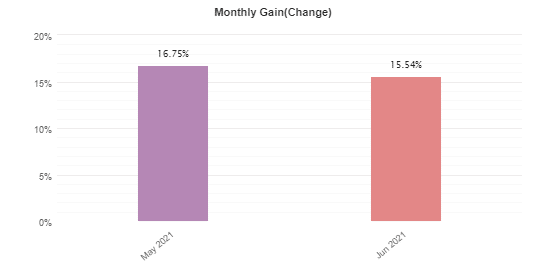 The system is just two-month-old.
Vendor Transparency
The developers decided not to explain to us who they are. It's a solid disadvantage because we have no idea if they have a proper Forex-related experience. Usually, developers have accounts on MQL5 to show the portfolio and people's rates and testimonials.
People Feedback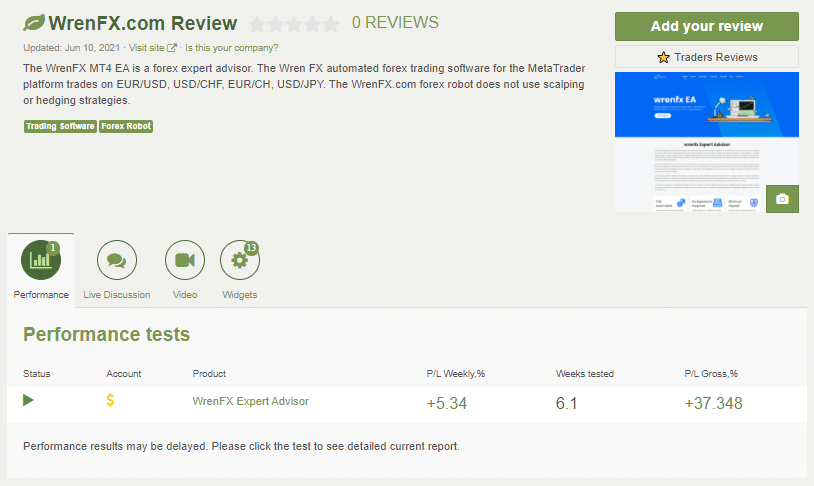 We have a page on Forex Peace Army created. There's only one connected account and people didn't write reviews and didn't rate the advisor.
Other Notes
The robot is too young. It has to run a real account for half a year or so to ensure us that it can stable and predictable make profits every month.