A Trend Signal is a service that looks ridiculous and not professional. The presentation doesn't include information about tests, trading results, the success that we can check. There are several positive statements like "Learn a powerful trading strategy – LIVE. Attend our FREE webinar & learn exactly how to use our Sniper trading Strategy to trade FX, Indices, Commodities & Shares."
Trend Signal: To Trust or Not to Trust?
We never trust companies or services that insist that they are going to make us rich but without providing proof that they can make profits on a live account.
Features

The presentation includes some explanations about the service, but they don't look trustworthy. We wouldn't risk giving it a try:
The developers suggest we don't trade all day to make profits.
We may use their simples (we don't find them) to work "just 20 minutes a day."
There are "rules-based strategies."
They inform us that the company has an indicator to help us to spot trades.
There's a Sniper strategy.
The vendor works "tirelessly" to improve a strategy and test it.
They are tested on "Forex, indices, Commodities, and Shares to suit a variety of lifestyles and trading styles."
The site includes one-on-one coaching.
They provide as much support as possible to help us to achieve our trading goals.
The program takes six months.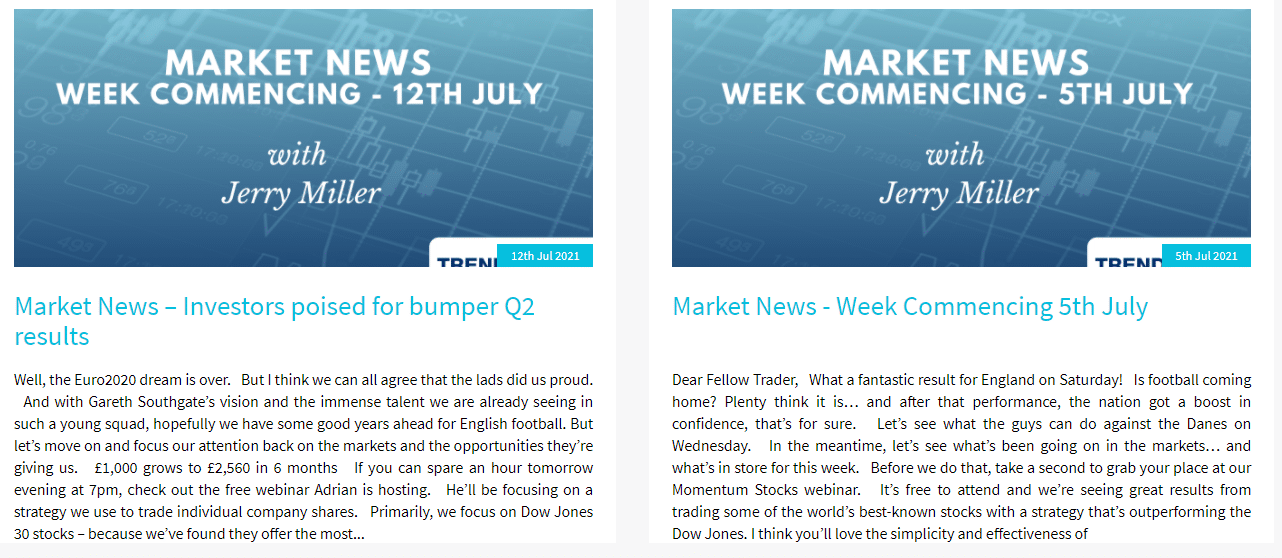 The site includes information about upcoming webinars.


The platform has been working since 2003.
There's personal trading with professional traders.
They have an exclusive indicator.
Their team of "highly experienced analysts and professional traders have created our own exclusive indicators and expert scanning tools for you to use anywhere in the world. This gives all Trendsignal Plus users the unique edge they need to compete and, more importantly, to succeed."
They teach many strategies which we can follow without a problem.
They run only interactive workshops "including live trades, analysis, and interactive Q&A. These interactive sessions give us the unique opportunity to interact live with professional traders, asking questions and learning first hand, with all session recordings available to review in your own time."
There's a well-structured members area that includes all courses, videos, manuals, calendars, and interactive tests.
Everything needed is packed in the "Complete Trading Course."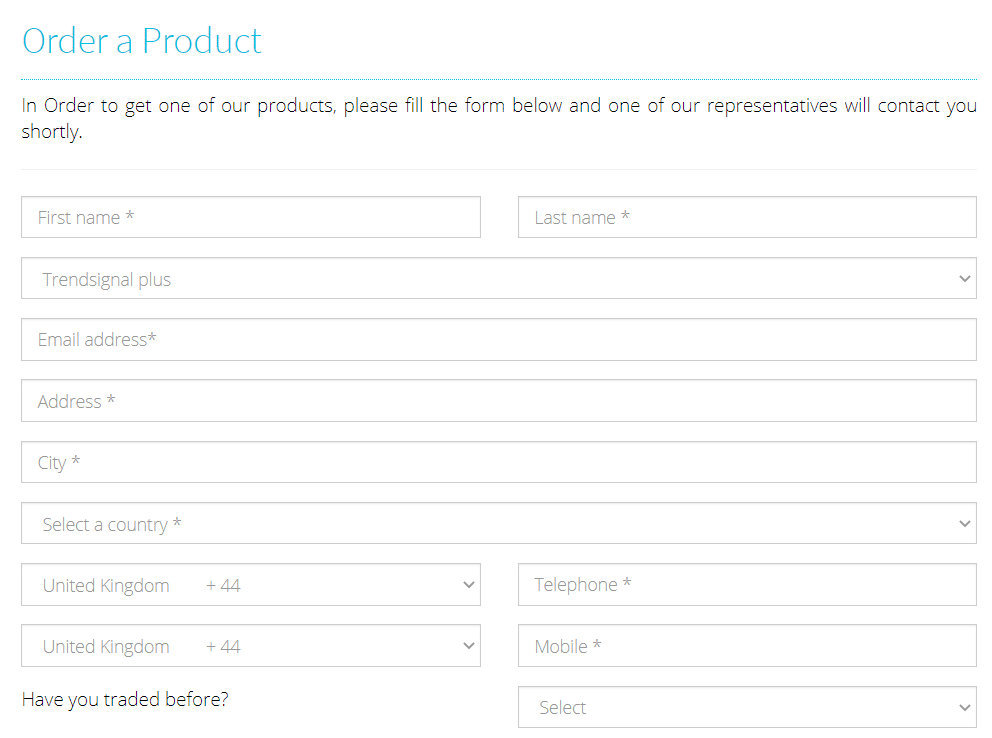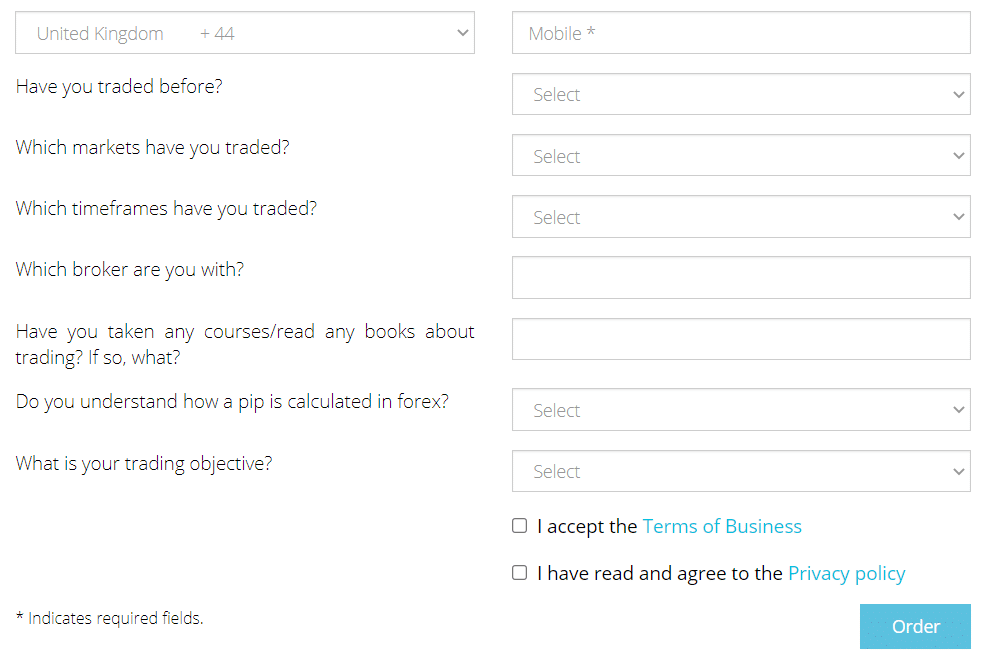 We have to fill in much more information that they may need to teach us Forex trading.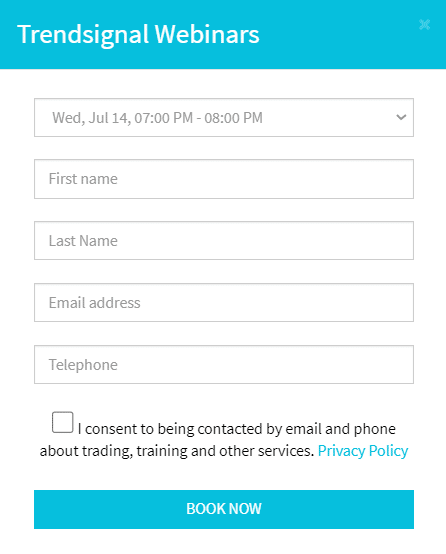 For subscribing to a webinar, we have to provide our email and phone numbers.
Verified Trading Results
We are not surprised that they don't have backtest reports. If the indicator was designed by then, it must have been tested before being released. If not, there are high chances that the system can blow our account simply and quickly.
The same we'd like to say about trading results. They mentioned many times that they are real professional traders and analysts behind the service. If so, they have to provide verified trading results on Myfxbook, Fxblue, FXStat, or MQL5. Without this, we know neither the trading metrics of the indicator nor these successful traders. We are sure the clients should know what they have to be prepared for. It would be great to know the win rate, leverage, broker, profit factor, average win and loss, and so on.
Vendor Transparency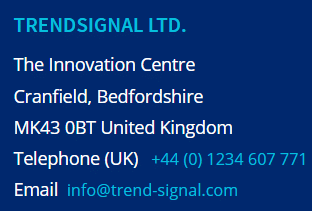 The company has been found in the UK jurisdiction. So, they have to run the business under FCA regulation if this information is correct.
People Feedback
The presentation includes some positive feedback from people with avatars. Can it be correct? It's hard to tell for sure. Trusting them is up to you.
Other Notes
Nothing can be a better feature for educational courses than real or demo verified trading results. Without them is just another guru-company that promises to make you a real trader within half a year.