News Catcher Pro is the robot that trades multiple currency pairs from a single chart and requires a hedging account to trade appropriately. Traders can adjust the lot size, spread, and slippage from the settings. The author recommends using a VPN and an ECN broker to yield better results. Keep reading for detailed information about this EA.
News Catcher Pro: to trust or not to trust?
News Catcher Pro does not provide us with backtests, and the live trading results suggest that it has a very high drawdown value. Furthermore, the vendor is not very open on the logic behind their strategy.
Features
The robot has the following features:
It is FIFO compatible.
The EA does not use grid, martingale.
It comes with Auto GMT detection.
The system takes swaps and commissions into account.
To get the service up and running, you need to follow these steps:
Purchase the robot from the MQL5website and download it on your desktop
Launch the MT4/5 on your PC
Drag the EA files and attach them to the charts section
Enable auto-trading
The robot uses a mean-reversion strategy that utilizes intraday seasonal volatility trends caused by important market events. It enters the market at a particular time shortly before a volatile news release.
The seller claims that trade frequency is relatively low, and the algorithm works on GBPUSD, EURUSD, and EURGBP currency pairs.The trading history on MQL5 shows us that the robot uses a wide stop loss of 300 pips with a small take profit of around 30 pips for each trade.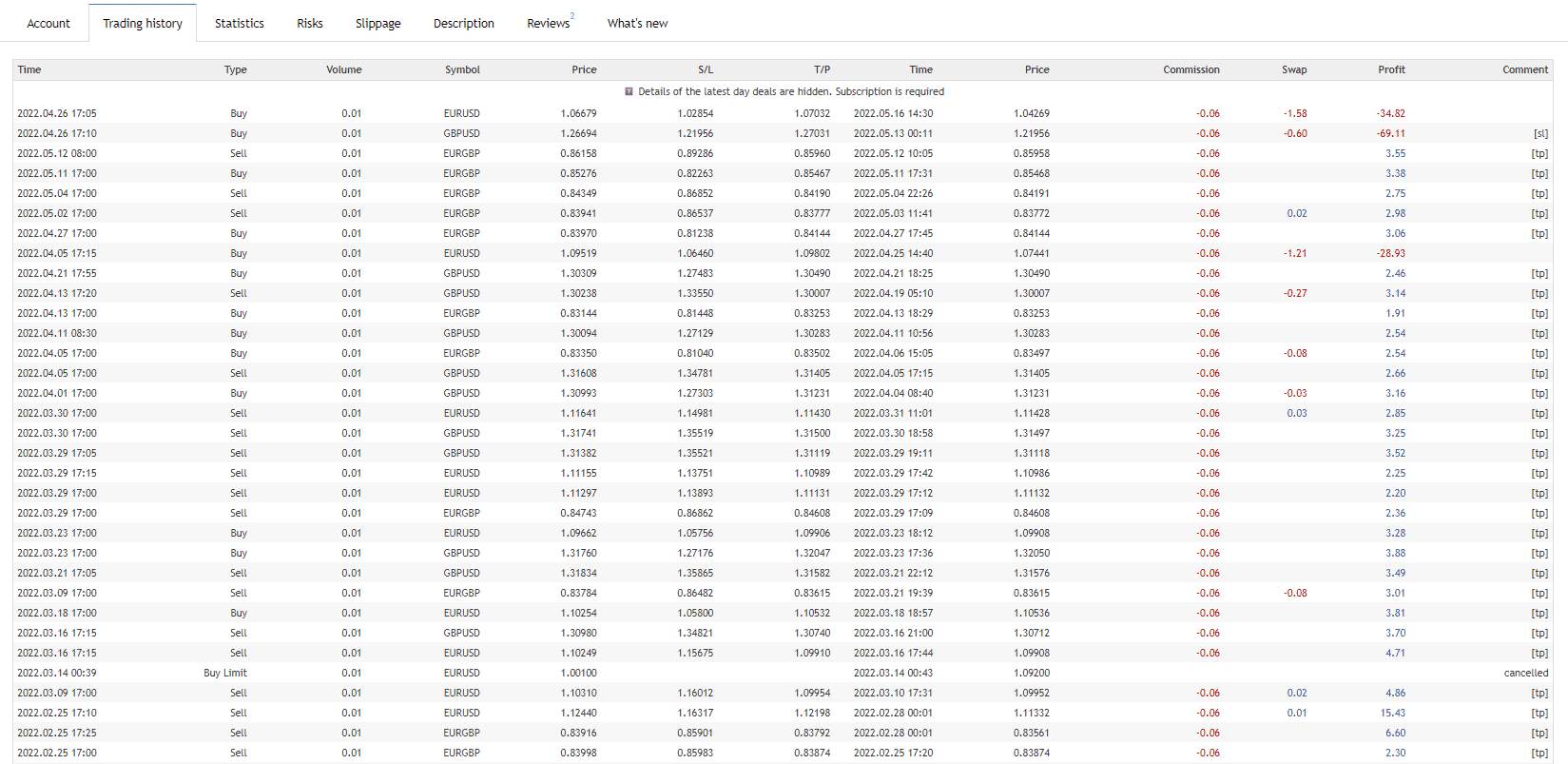 Price
The robot is sold for an asking price of 899 USD. Traders can also use a free demo version before making a final decision. Payments are accepted via PayPal, UnionPay, Visa, MasterCard, and Web Money. There is no information about the availability of a money-back guarantee, customer service, detailed user manual, or other essential features.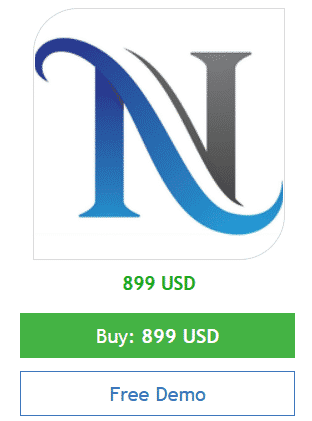 Trading results
The seller has not provided backtesting results, which is a poor practice. Due to this, we cannot know how this bot performed with past accounts. There are only a few images available on the site dictating the balance curve but we do not know if they classify as backtesting records.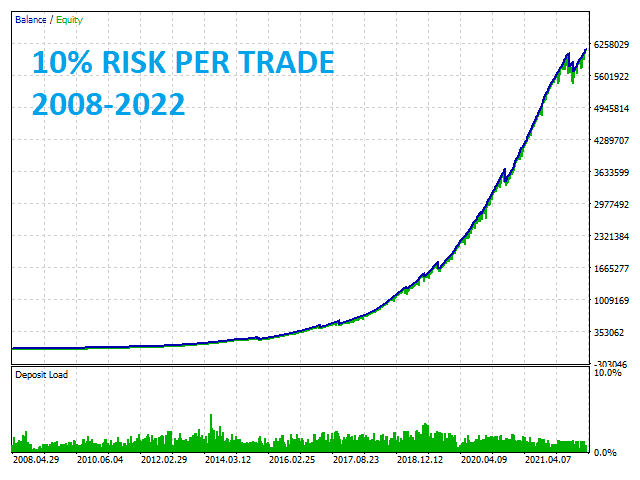 Live trading results have been provided by the vendor from 2021.09.17. These have been reported in the AUD currency. An initial deposit of 30.00 AUD was converted into a profit valued at 49.07 AUD. The maximum drawdown stood at 68.3%, which is exceptionally high and way above the safety benchmark used in the industry. The growth rate is reported as 163.57%.

During this period, the bot has participated in 97 trades, of which 92 were profitable. However, given the obscenely huge DD, this seems a bit implausible. Also, the worst trade was reported as -69.77 AUD, more than the best trade value of 15.38 AUD. The profit factor was 1.24 and an average trade length is 2 days.

High drawdown
The insanely high drawdown of 68.3% shows that the algorithm is using risky strategies to trade. This, combined with the fact that the largest loss trade (stop loss) value is higher than the best trade (take profit), signals that this robot has a poor risk-reward ratio on trades.
Vendor transparency
Valeriia Mishchenko, a developer based in Russia, appears to be the owner of News Catcher Pro. Their MQL5 profile page shows that they have held no formal jobs in the past. Hence, they have zero years of professional experience. It is further seen that they have 8 products and 18 signals listed for sale in the market, including Night Hunter, Evening Scalper, Waka Waka, and News Catcher Pro.
They fail to provide us with a company address, email, or other contact options. Customers may only contact them through the live chatbox. Valeria has a rating of 4.7, but this falls inconsistently as they have zero publications about their product.