Fly Higher Nova claims to be the trading bot software of the future. According to the vendor, this is a fully automated EA that has helped more than 5000 traders earn decent profits in the Forex market. In this Fly Higher Nova review, we will try to find out whether this robot is a truly trustworthy investment solution.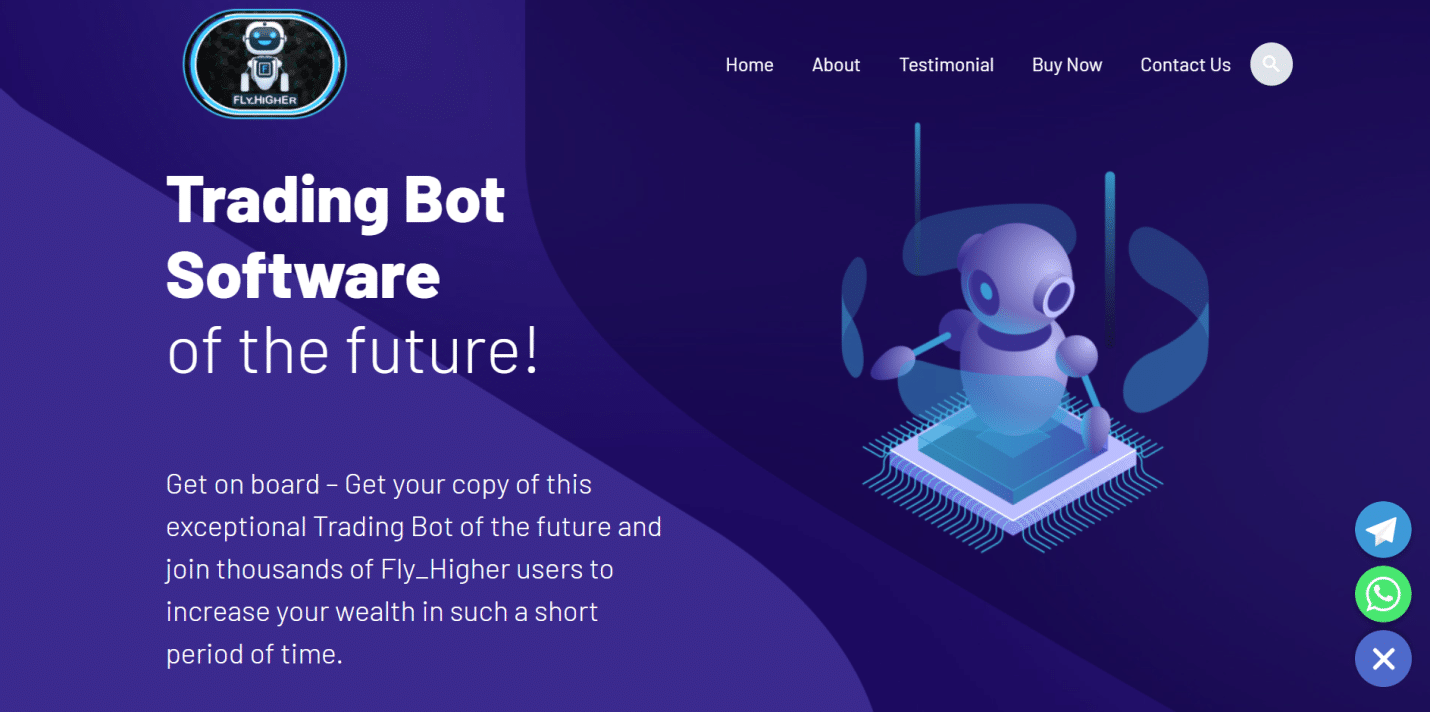 Fly Higher Nova: To Trust or Not to Trust?
The presentation on the official website is made to look professional, but we can see that much relevant information is missing. As per vendor claims, this robot generates a 20% profit on average each week, but they haven't provided any live trading statistics to back up this claim.
We have a short list of features as well as several customer testimonials that look to be fake. There is a contact form on the website using which you can get in touch with the service team.
Features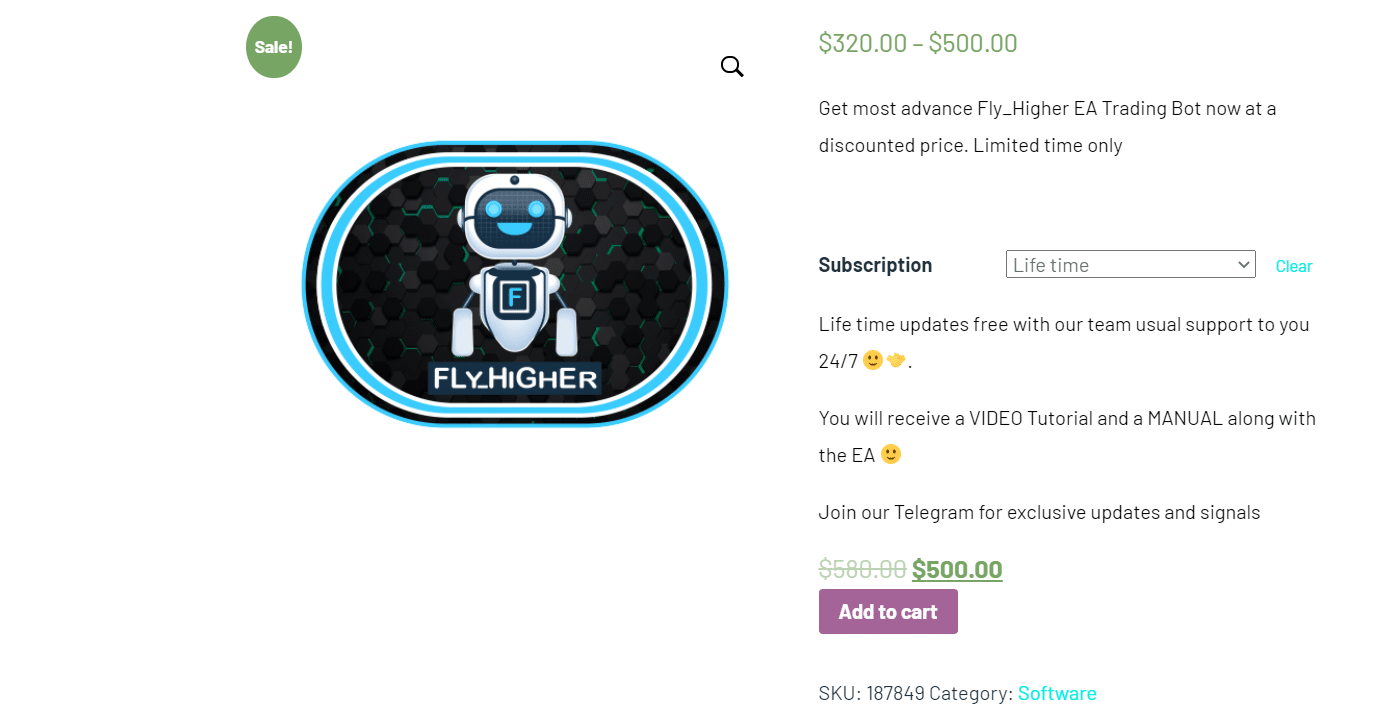 The vendor offers yearly and lifetime subscription packages for Fly Higher Nova. While the yearly package comes at the price of $320, the lifetime plan is quite expensive at $500. The customer support team remains active 24/7 and updates are free for a lifetime.
If you wish to get a refund for this robot, you must place your request within 24 hours. We feel like this is an extremely small window to test the EA's performance. It takes several days to test a Forex EA, and this is why most vendors offer a 30-60 days money-back guarantee.
Along with the EA, you receive a user manual and a video tutorial. There is an official Telegram group for Fly Higher Nova where you can get exclusive signals and updates. This EA can trade in all pairs and each trade comes with its own step of take profit and stop loss.
When you subscribe to this robot, the vendor sends you the necessary information along with a payment link. After completion of payment, you receive the EA and the video tutorial within 3 minutes. Fly Higher Nova works on the basis of a trend following strategy, although we don't know exactly what it entails. The lack of proper strategy insight might be taken as a red flag by some of the more technically inclined traders.
Unverified Trading Results
We don't have the live trading results for Fly Higher Nova, which means we have no idea whether it can win profits in the live market. All traders look for live trading accounts that are verified by reliable third-party websites like Myfxbook, FXStat, or FXBlue.
When the results are uploaded on this website, you know the vendor cannot manipulate them, so you get to see the true performance of the system. They reveal some vital performance factors like profit factor, profitability, drawdown, etc. There is no way Forex traders would consider buying an EA that is not supported by live trading statistics.
Thus, the vendor's claim of 20% average minimum weekly return is most likely false. They have provided no evidence of the same, so there is no reason for us to trust their words. We were hoping to come across some quality backtesting data that would reveal the historical performance of the system, but even that is missing. In other words, the vendor has not shared any kind of results for Fly Higher Nova.
Vendor Transparency
The company headquarters of Fly Higher Nova is located in Ja Ela, Sri Lanka. We don't know anything about this company's history and background. It is unknown whether they have manufactured other Forex EAs in the past. The vendor has not even shared the identities of the developers and traders. So we cannot say that vendor transparency is maintained for this system.
Customer Reviews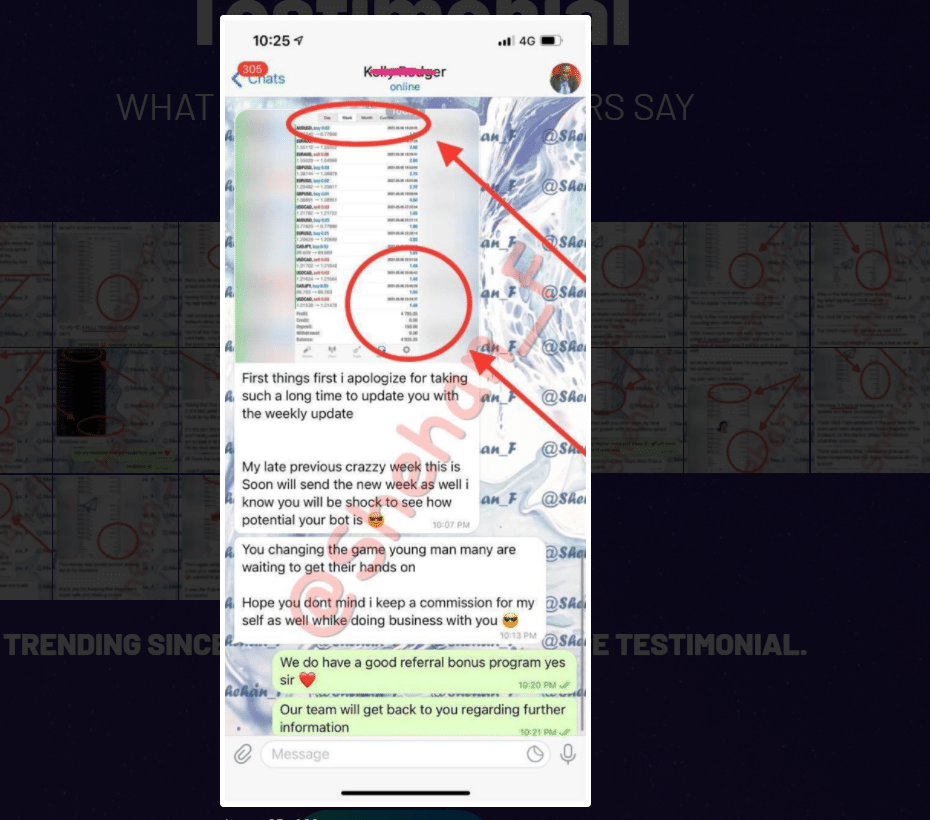 On the official website, there are several screenshots of customers praising the robot's performance. Since the reviews are not published on trusted third-party websites, we cannot consider them genuine. These reviews seem to have been manipulated by the vendor and it seems that Fly Higher Nova does not have a decent reputation in the market as of now.