Evening Scalper Pro only works on the MT4 as well as MT5 platforms and provides the backtests and live trading results available via a hyperlink. The sellers claim that this bot uses a stop loss and a market order for each trade for proper risk management. They recommend trading on the M5 timeframe on EURUSD. To delve a bit deeper and capture the dynamics of this system, this review below will serve as a note as to why this system will be worth your money, time, and effort.
Evening Scalper Pro: to trust or not to trust?
Evening Scalper Pro offers live results for a short duration which is not enough to analyze its performance. Furthermore, the developer is not transparent about the system's strategy, which raises concerns.
Features
The robot has the following features:
Tracks daily price movements across 8 currency pairs.
This EA is FIFO compatible.
The sysyem comes with Auto GMT detection.
It requires a hedging account.
To get the service up and running, you need to follow the following steps:
Purchase the robot from the MQL5 and download the files
Open the MT4 or MT5 platform on your PC
Drag the EA files and attach them to the corresponding charts section
Press the auto trading button
The developer states that the robot cant trade on EURNZD, EURAUD, AUDNZD, NZDCAD, AUDCAD, EURGBP, GBPAUD, and GBPCAD from a single chart. It uses cross-currency correlation with the mean reversion approach.
From the MQL5 history, we observe that the EA can use limit orders to enter the market. We can infer from the incurring swaps that it is holding trades overnight.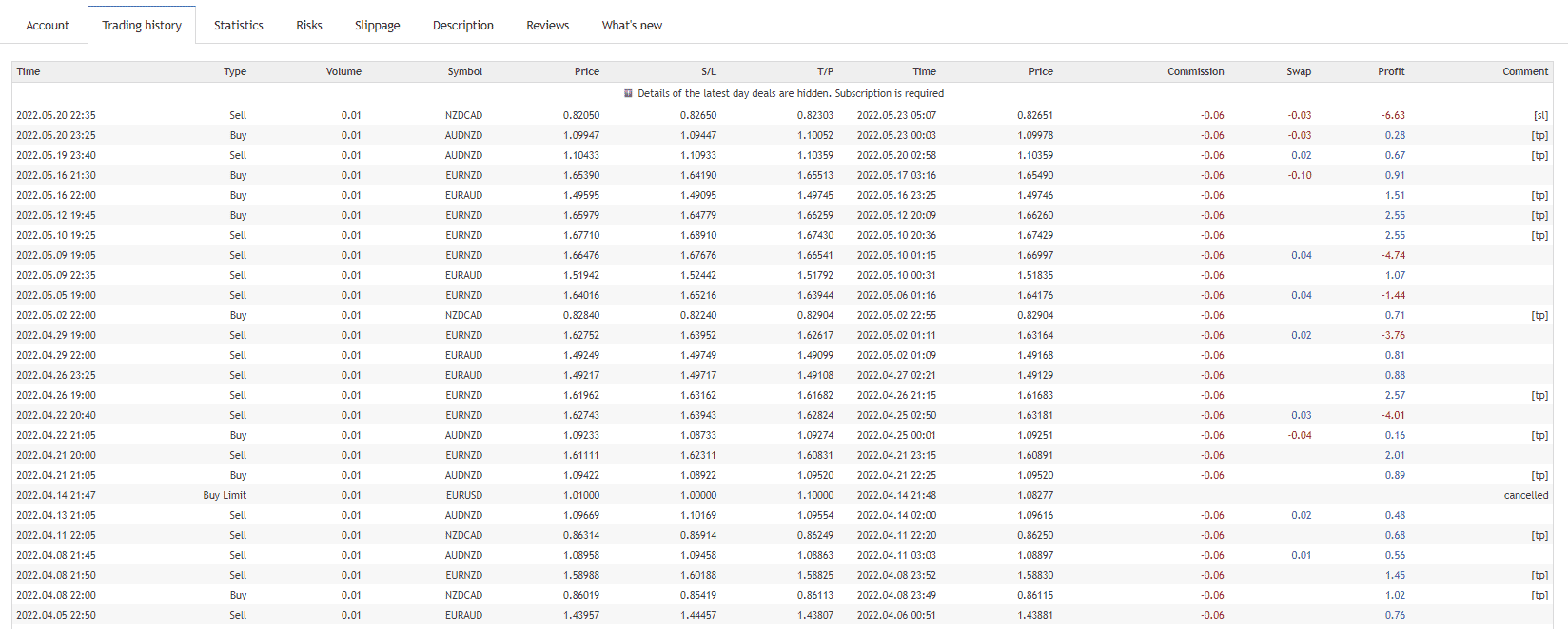 Price
This bot is sold for 799 USD. Payment methods include PayPal, Visa, MasterCard, Union Pay, and Web Money. There is no information available about a money-back guarantee or a user manual.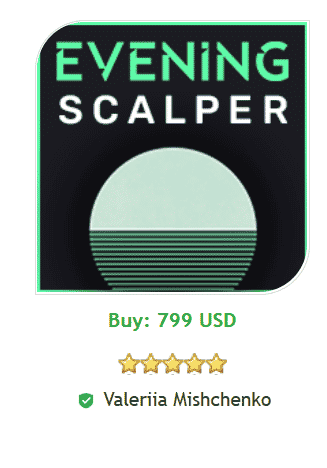 Trading results
Screenshots of backtesting records are available from 2007 to 2022. These records cover 8 symbols. The initial deposit stood at $300.00, later churned into a total profit of $24 831 691 906.18. The relative drawdown value is written as 13.53%.
The profit factor stood at 3.36, with a recovery factor of 11.12. The bot executed 3016 trades, of which 19.69% were losing trades.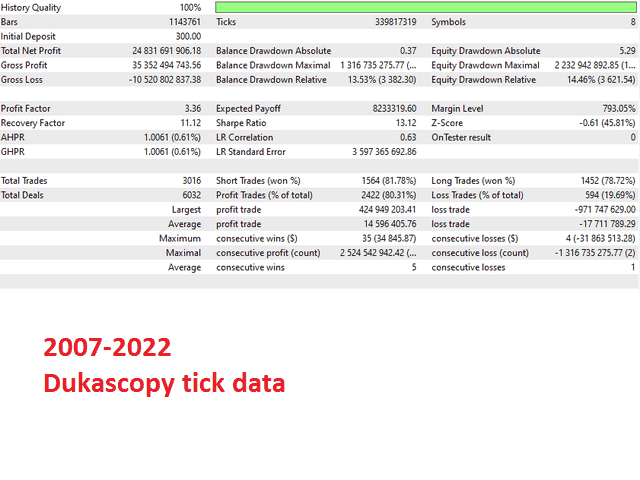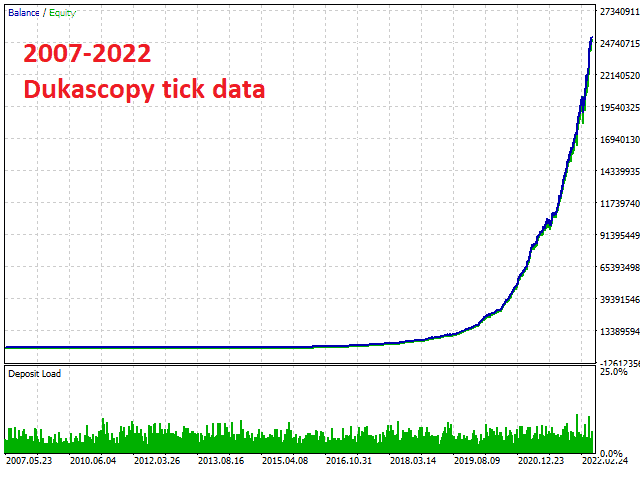 Live trading results are available from 2022.03.27 for the AUD currency pair. The robot has participated in 962 trades since then. For this period, the robot has had a maximum drawdown value of 18.2% and lost 22.58% of the trades. An initial deposit of 50.00 AUD has resulted in a profit valued at 12.64 AUD. The robot has a profit factor of 1.32, which is just in the margin to avoid more significant drawdowns. The average profit totals 1.10 AUD, and the average loss is valued at -2.85 AUD, which points toward poor winning chances.

High drawdown
The bot has not been live for a long duration for us to observe its drawdown protection measures. There are only 63 trades executed as of now. More time is required to make a solid judgment about the drawdown management for this service in terms of live performance.
Vendor transparency
Valeriia Mishchenko is the seller behind Evening Scalper Pro. She is located in Russia, with a 4.7-star rating on MQL5. Her profile shows 6 products, 18 signals, and 232 subscribers on this platform and indicates that she has held no jobs in the past and has zero years of market experience.
Customers can contact the vendor through the live chat option on MQL5. No additional information like email address, company whereabouts, or a contact number is provided.