DDMarkets is a service company that isn't introduced by a well-written presentation. The only claim is "Best Forex Signals Provider for Online Trading." The developers work on Forex for seven years.
DDMarkets: to trust or not to trust?
We don't trust this service because the presentation doesn't include backtest reports and trading results. There's an insanely complicated offer.
Features
The system has a few details explained about how it functions. The rest we had to figure out on our own.
The signals are delivered based on the well-tested strategy.
The owners control the number of orders and the lot sizes.

The DDMarkets company isn't owned by any broker or financial firm.
We will not be involved in fraudulent schemes.
Real traders and analysts generate these signals.
Most of them are day traders, part-time traders, and swing traders.
They offer "a bi-weekly or a monthly price for our forex signals via PayPal, which we find an extremely secure payment method."

Traders can rely on social trading, advisors, and indicators.
We can receive those signals via email.
The Entry Points are calculated on the long time frames.
We have a "price range in which the signal may still be executed, which adds to the experience of using our forex trading signals that are suitable for all investors and traders."
We can work on "all forex brokers (STP or ECN) and trading platforms such as the MT4, MT5, NinjaTrader, cTrader, JForex and more."
The developers control risks strictly.
They have been working since 2014.
They "conduct research." It's unclear.
"Every trading signal is fully documented to the greatest extent for extreme transparency since 2014."
The system places bigger Stop Losses on the high margin pairs.
The signals have several take profit levels – TP1, TP2, and TP3.
We are free to set the desired leverage.
They started providing signals for Bitcoin (BTC/USD). Ethereum (ETH/USD) and Ripple Coin (XRP/USD).
We may enjoy executing crypto signals.
The signals are calculated in the way to cover potential swaps and commissions.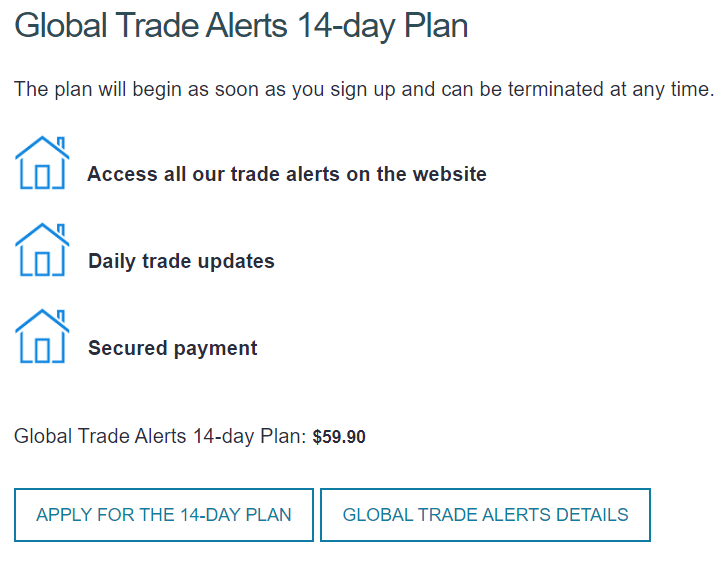 The global trade alerts are available for $59.90 for 14 days.

The signals for 30-day cost $87.40. It's higher than on MQL5.

We can subscribe to global trade alerts for $230.60 for three months. We are not sure that this is a good idea because we don't know the quality of these signals.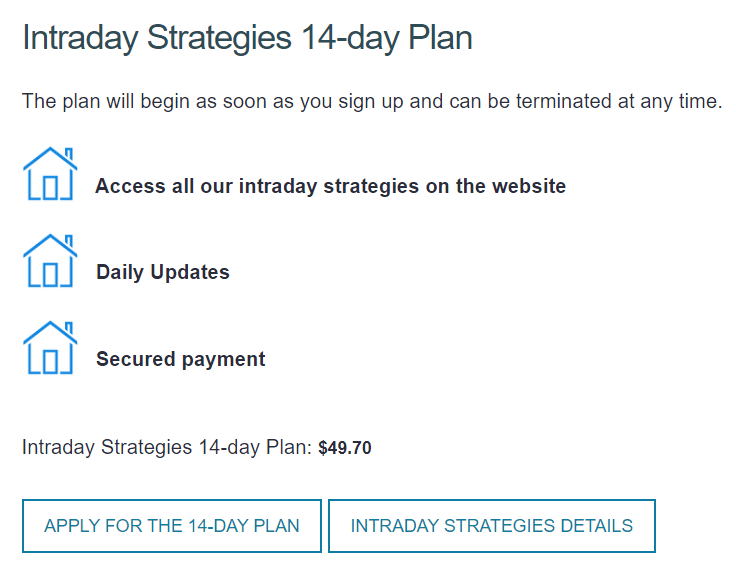 The intraday signals for 14 days cost $49.70.

The intraday signals for 30 days cost $74.40.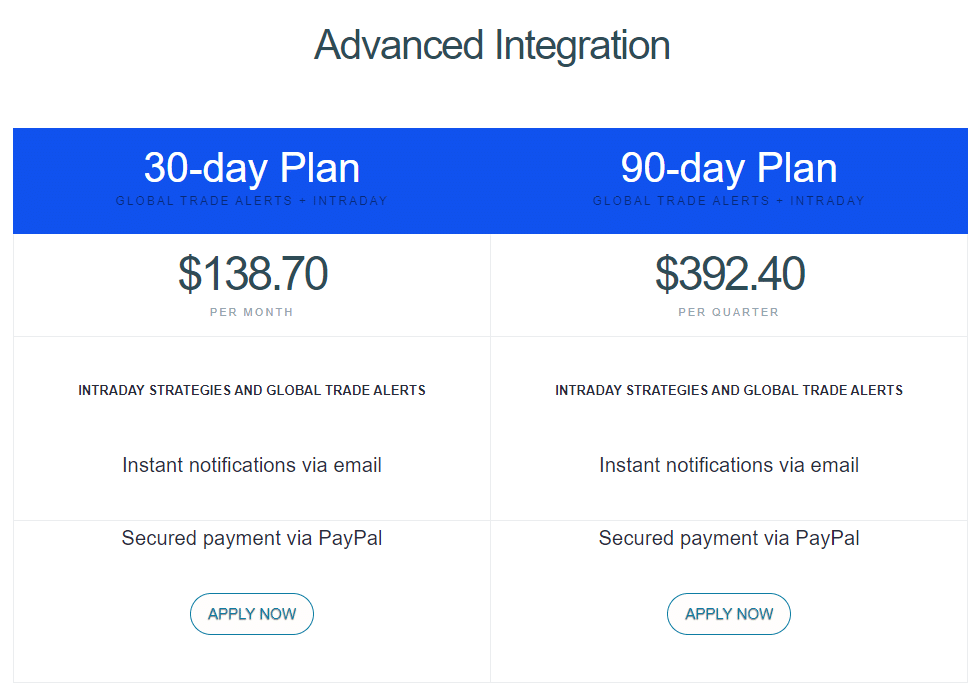 The developers mentioned advanced integration. The monthly subscription costs $138.70. The 90-day subscription costs $392.40. They include intraday strategies and global trade alerts.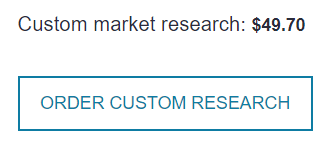 We may order custom market research for $49.70.

The crypto signals are available as well for $71.50 for a 30 days term. We have no money-back guarantee provided.
Verified trading results
There are no backtest reports provided. The system could be traded, but we have no idea if this truly happened. Without backtest results, we aren't sure that the system is stable and signals are profitable. Instead of verified trading results, we have just numbers provided.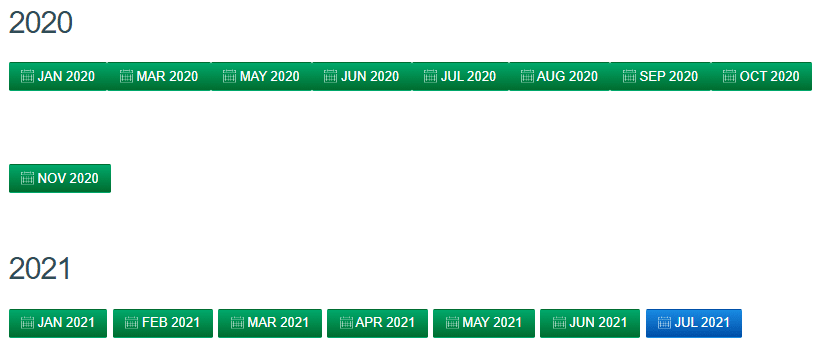 We have picked the last published month to check.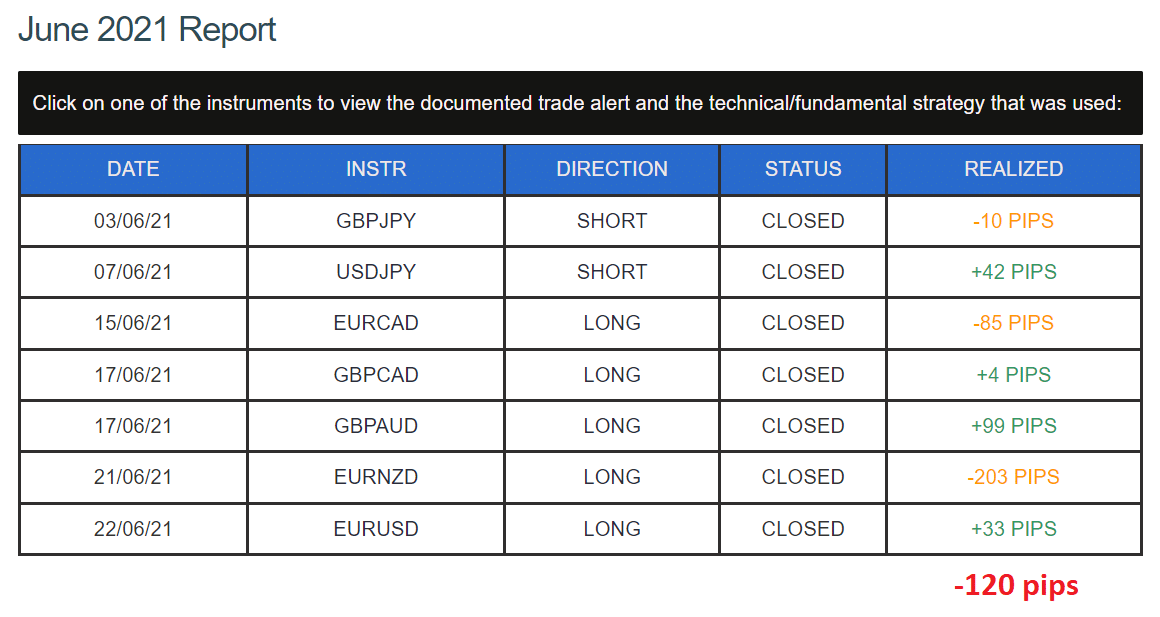 Our calculations showed that the system had lost 120 pips in June 2021. One of the orders has -203 pips stop loss. It's insane to provide these signals for people.
Vendor transparency
The company has no transparency at all because there are no details provided. We have no idea who they are and if they have the proper trading experience to provide signals to us.
People feedback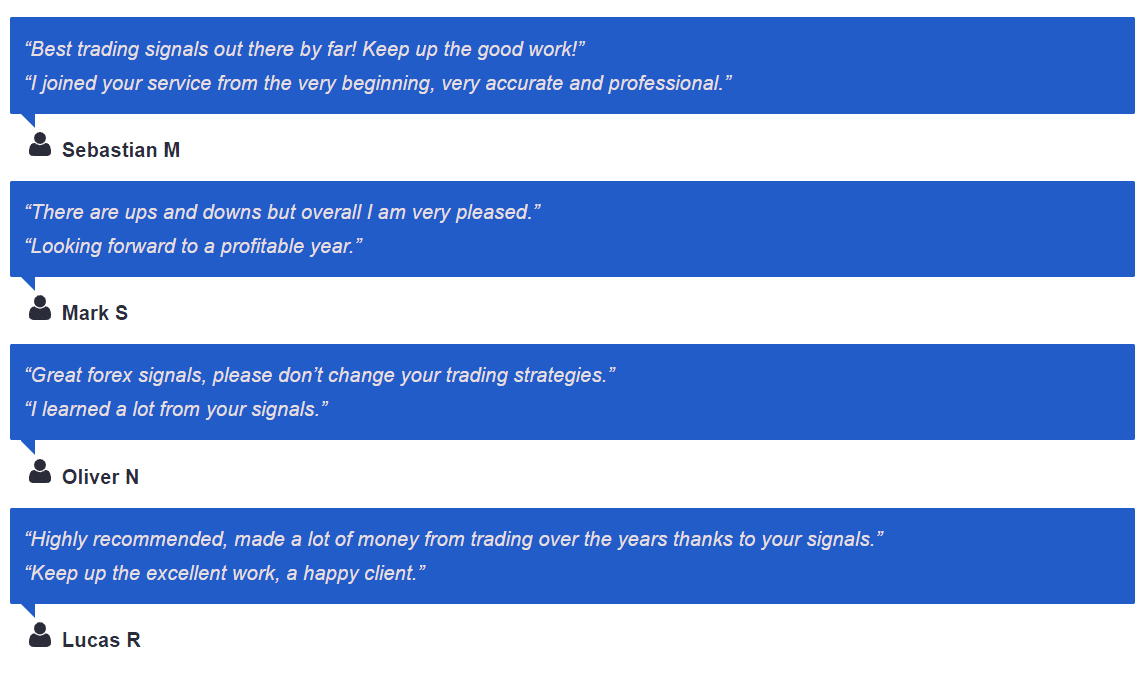 The presentation includes only positive testimonials.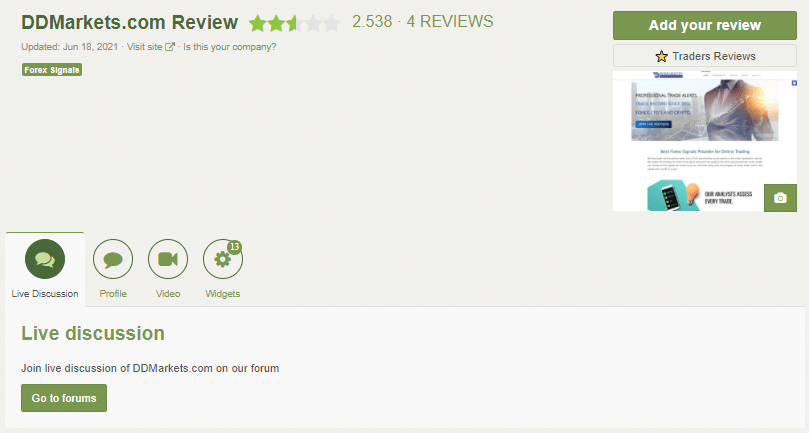 We have a page of the company on Forex Peace Army. Four reviews form a 2.5 rate.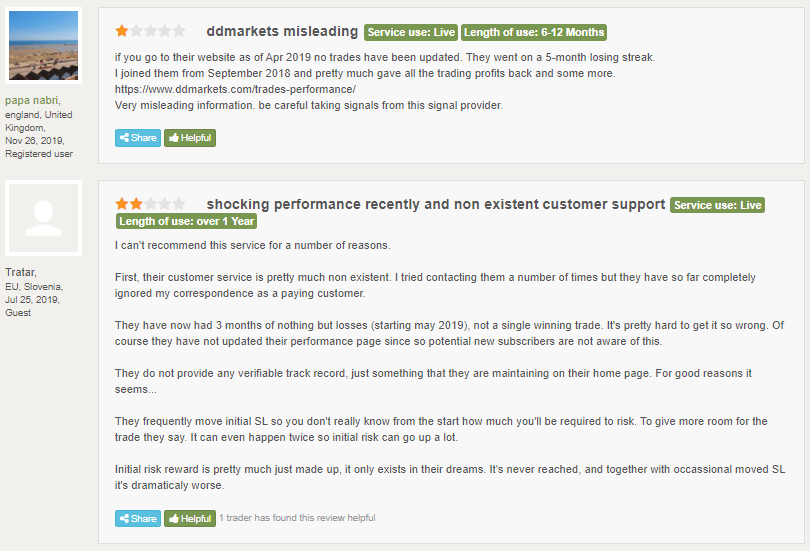 As we may note, the service isn't viable at all because people behind don't care about trading results or being transparent with clients.
Other notes
The service doesn't have verified trading results. Even these results show that the robot opened 7 deals monthly. It's a horrible frequency.