BF Scalper Pro claims to be a system that enhances your trading efficiency while reducing the drawdown. It trades in multiple currency pairs and is supported by 15 years' worth of backtesting data. In this BF Scalper Pro review, we shall analyze the robot thoroughly to find out whether it is truly profitable.
BF Scalper Pro: to trust or not to trust?
To be considered a trustworthy trading system, a robot must have a decent live trading record. Since the live performance for BF Scalper Pro is not too impressive, we cannot consider it reliable. Moreover, there is not enough information on the developer team and there are user reviews that tell us about the experience of other customers.
Features
This Forex EA has a money management system that lets you set the risk in terms of percentage. Thus, the robot calculates the trading lot size as per your account free margin and risk. The system also includes a recovery mode where the EA enhances the size of trading lots to compensate for past losses. We think this is a very risky approach to take, as it can lead to even larger losses in case the market turns unfavorable.
BF Scalper Pro comes with a News Filter that gives you the option of avoiding trading on days when there are important news releases. You can instruct the EA to place trades during a certain time period, and if you wish to avoid keeping your positions open over the weekend, you can use the Friday Exit System.
This robot sends you email and push notifications on your phone when there is a lucrative trading opportunity. BF Scalper Pro calculates stop loss based on an ATR algorithm. Although this is primarily a scalping bot, you can enable the optional grid system if you wish. The vendor has shared some set files you will need to configure the grid system.
You can use this robot to trade in pairs like USD/JPY, USD/CHF, GBP/CAD, EUR/CAD, EUR/AUD, EUR/CHF, EUR/USD, and GBP/USD. It looks for scalping points in the M15 timeframe, trying to take advantage of small price differences between pairs. Scalping is a high-frequency trading approach that requires a certain level of expertise and also requires you to be vigilant at all times. It can be quite stressful, especially for novice traders.
Currently, the price of this robot is $137. By purchasing the product, you get access to 1 real and 3 demo accounts. The vendor provides 24/7 customer support and a 60-day money-back guarantee.
Verified trading results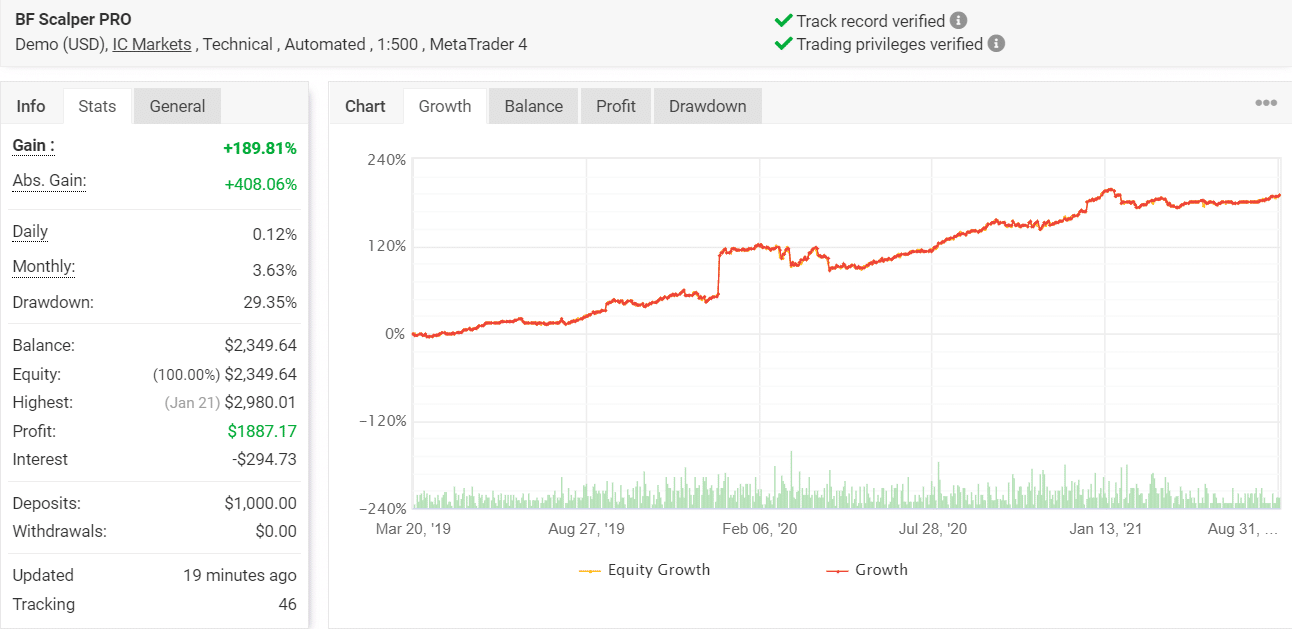 Here we have a verified live trading account on Myfxbook showing the real-time performance of the robot. To date, there have been 2295 trades placed through this account, out of which the EA has won 1579. This brings the win rate to 69%. Considering the account was launched in 2019, we expected to see a large profit, however, it is only $1887.17.
The daily and monthly gains for this account are 0.12% and 3.63% respectively, while the drawdown is high at 29.35%. This indicates a high-risk trading strategy that can lead to substantial losses. At this moment, the account has a profit factor of 1.34.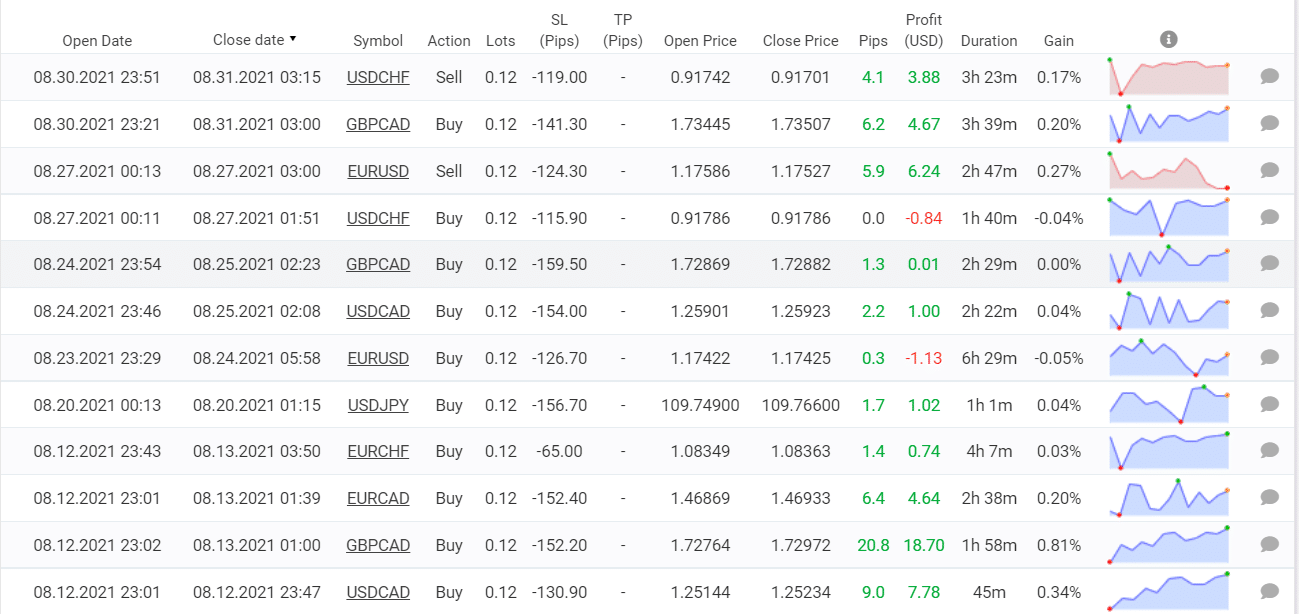 As you can see, the robot only generates minor profits from each trade. This is not a feasible trading approach for long-term traders.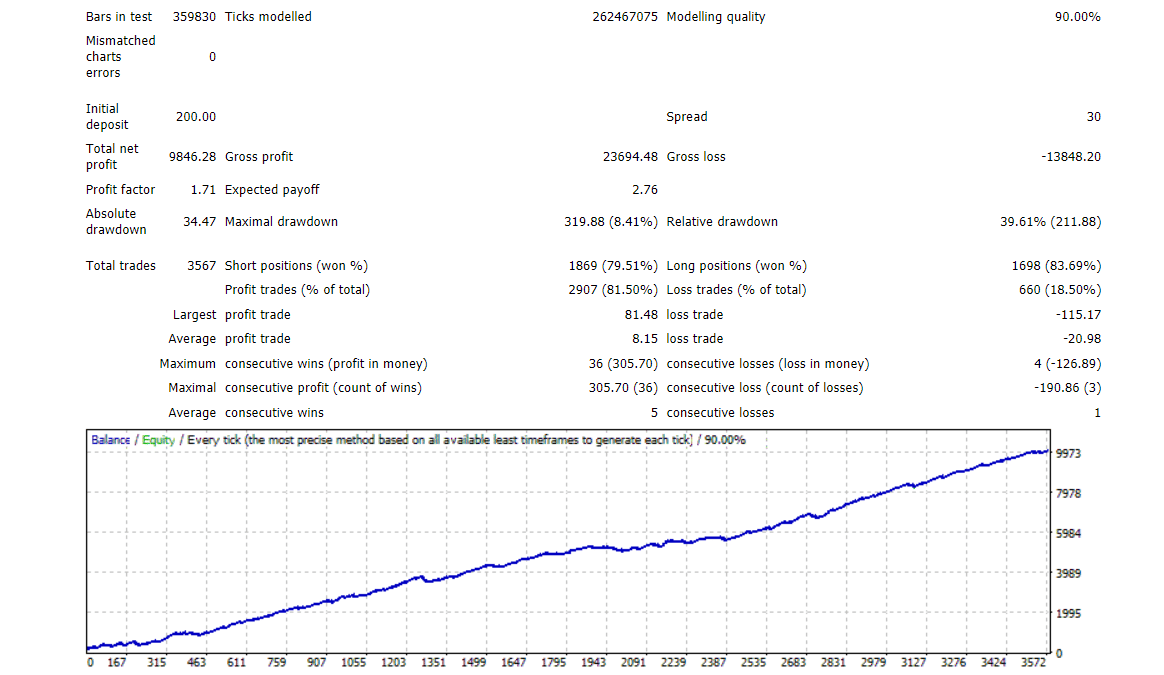 The EA started with a small deposit of $200 for this backtest which was conducted between 2004 and 2019. It placed 3567 trades in total, winning 81.50% of them and generating a profit of $9846.28. The win rate is much higher in comparison to the live statistics. However, the relative drawdown is much higher at 39.61%.
Vendor transparency
The parent company behind this robot is FXautomater. It is based in Seychelles and has profiles on multiple social media platforms, but we don't know anything about its service history or year of foundation.
Customer reviews
We were unable to find any user reviews for BF Scalper Pro on websites like Trustpilot, Forexpeacearmy, Quora, and Myfxbook. Therefore, it is safe to assume that not many traders trust this system as of now.