Although the crypto market took a hit in 2018, it is still huge, with over 18,000 different cryptocurrencies. Some of them are worth hundreds of dollars, whereas Bitcoin is worth about $45,000 at the time of writing. There are, however, coins that are worth less than a penny. The actual price of each coin is what is visible on the surface, and to determine the coins' success, one must look beyond the price. The best coins are determined by factors such as market cap, community/social media popularity, and trading volume. There are many trading platforms, and each crypto has a different site(s) they trade.
This article will help you figure out which cryptos under $1 are the best to invest in. We do not provide investment management advice, and anyone who buys the cryptos we recommend is solely responsible for the money they make or lose.'
Dogecoin (DOGE)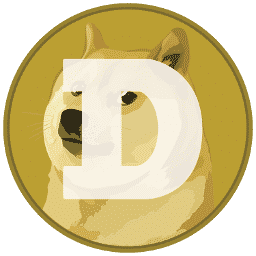 Dogecoin is an open-source, peer-to-peer cryptocurrency. It's classified as an altcoin and a humorous meme coin. The Shiba Inu dog serves as the logo for Dogecoin, which was launched in December 2013. The live price today is $0.163644 USD with a 24-hour trading volume of $5,714,136,315 USD. Its current live market cap is $21,710,827,024 USD.
Dogecoin is an open-source, peer-to-peer cryptocurrency. It's classified as an altcoin and a humorous meme coin. The Shiba Inu dog serves as the logo for Dogecoin, which was launched in December 2013. Despite the fact that it was created as a joke, Dogecoin's blockchain still retains value. The technology that underpins it is based on Litecoin.
With a Shibu Inu (Japanese dog) as its emblem, Dogecoin advertised itself as a "fun" alternative to Bitcoin. Thanks to Elon Musk's nickname as the "Dodgemaster," this coin has reappeared after a shady past. Dogecoin's casual presentation suited the emerging crypto community's vibe. Its scrypt technology and limitless supply were used to argue for a speedier, more adaptive, and consumer-friendly version of Bitcoin.
The best dogecoin crypto apps are Kraken, Coinbase, Binance, eToro, Voyager and Gemini.
Stellar (XLM)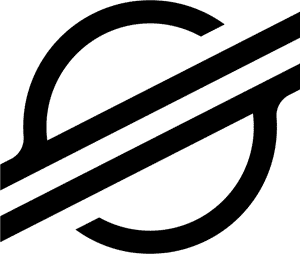 Stellar is a multi-currency backend payment network powered by Lumens tokens (XLM). The live price today is $0.221092 USD with a 24-hour trading volume of $325,413,854 USD. Its current live market cap is $5,467,658,676 USD. The fast transaction speeds and low fees have helped it gain traction in the cryptocurrency community. It has a lot of promise for micropayments because of the low transaction fees.
Stellar's main focus is on developing economies in the fields of remittances and bank loans to those who do not have access to traditional banking services. It supports a distributed exchange mode. This allows users to transmit payments in a given currency even if they have credits in another, while the network handles the currency conversion for them. A partner institution, such as a bank, can provide the receiver with their monetary equivalent.
You can trade Stellar in Coinbase, Kraken, Binance, Bittrex, Bitfinex, Upbit, Coincheck and Huobi.
VeChain (VET)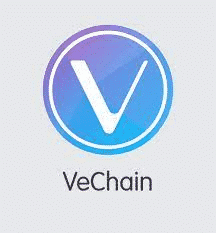 VeChain is built on the VeChainThor blockchain, a high-speed, general-purpose smart contract distributed ledger platform that is designed to host enterprise-scale dApps. Since its inception in 2015, the platform has grown to become one of the most well-known enterprise-focused blockchain platforms. The live price today is $0.073967 USD with a 24-hour trading volume of $361,143,846 USD. The market cap is $4,757,231,502 USD.
VeChain is aimed to assist businesses to improve supply chain efficiency by leveraging the VeChainThor blockchain's unique characteristics to build and use applications that benefit their company operations. Its primary goal is to let businesses connect their real-world operations with blockchain-based services, and it has been applied to a wide range of use cases, including medical, energy, carbon, logistics, FMCG, gaming, and NFT ecosystems.
VeChain can be traded in Crypto.com App, Paybis Cryptocurrency Exchange, Binance.US, Uphold, and Bitfinex.
IOTA (MIOTA)

IOTA is a distributed ledger that is open-source and scalable, allowing for frictionless value and data movement. The live IOTA price today is $0.803234 USD, with a 24-hour trading volume of $48,855,880 USD and a market cap of $2,232,614,279 USD.
It was intended particularly for the next stage of the digital revolution, known as the Internet of Things, a network that allows machines and humans to exchange data and value without friction. Its network, with its feeless transactions, tamper-proof data, and low resource demand, can power the revolution without requiring significant infrastructure investment.
It aspires to play a key part in the impending industrial revolution, which will necessitate the creation and maintenance of machine economies as well as the management of human-machine financial relationships. The network assures that the data being shared on the network is valid and authentic, as well as preventing any form of tampering.
IOTA tokens are freely traded on Bitfinex, Kucoin, Binance, Bitvavo, Bitpanda, Upbit, and Indodax.
Cronos (CRO)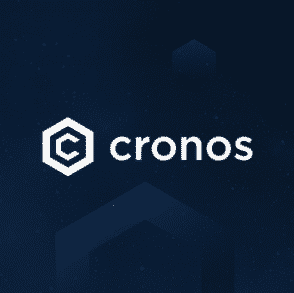 Cronos, originally known as Crypto.com, is the first blockchain network to enable DeFi, NFTs, and the metaverse while also interoperating with the Ethereum and Cosmos ecosystems. The live Cronos price today is $0.467260 with a 24-hour trading volume of $69,669,848. Its live market cap is $11,804,407,214 USD.
It seeks to massively extend the Web3 user population by allowing developers to quickly move apps and crypto assets from other chains with low cost, high throughput, and fast finality.
Cronos is powered by Ethermint, which enables quick porting of apps and smart contracts from Ethereum and other EVM-compatible chains. Cronos was built from the ground up with the IBC protocol in mind, allowing for interoperability and bridging to the Crypto.org Chain, a completely decentralized, open-source, and energy-efficient public chain with fast speed and low fees.
Cronos can be traded in Bittrex, OKEx, KuCoin, Crypto.com, and Huobi Global.
Summary
Trading in cryptocurrencies may be a fun and financially rewarding experience. A cryptocurrency's price could be affordable one day and then rise the next few days. The aforementioned cryptos are expected to rise in value, and each is traded on a variety of platforms.