Zen Scalper EA is promoted as an automated trading tool that can give you profits with a single click. The vendor believes that if you are searching for an effective way to earn from trading in Forex, this is the right choice for you. In this Zen Scalper EA review, we will evaluate the robot to ascertain if it can be trusted.
Zen Scalper EA: to trust or not to trust?
Our thorough analysis of the EA led us to conclude that it is not a trustworthy trading tool. We found out that the robot uses the grid approach. The major problem with this technique is that it does not regulate risk. It can accumulate losses pretty quickly, and eventually blow up your account.
Features
The EA has several features:
Comes with a default settings file.
Allows both auto lot management and fixed lots.
The recommended broker is FBS.
Works on the 15-minute timeframe.
Offers 24/7 live chat and email support.
Runs on the MT4/5 terminal.
This robot applies the scalping strategy. This is a simple-to-understand approach as it entails making several small-scaled trades to bring in a profit on the majority of those orders. The objective is to make many small gains so that they pool into a huge profit once combined. The devs fail to state that the grid approach is incorporated into the trading algorithm.
Zen Scalper EA is being offered in 3 different packages. The monthly license and lifetime packs cost $59 and $249, respectively, while the referral license is free of charge. A 15-day money-back guarantee is provided, but is only applicable to the monthly plan.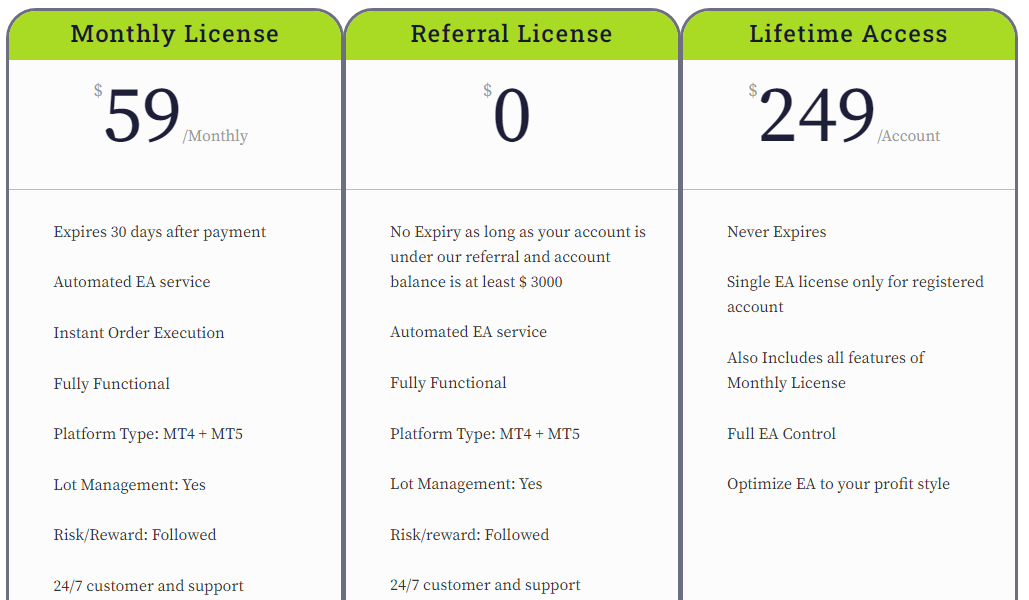 Backtest results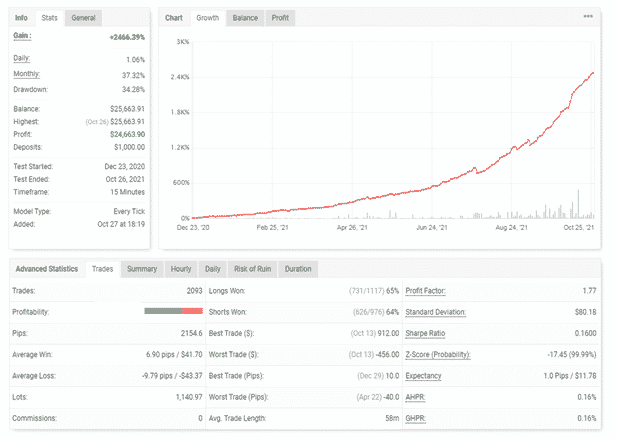 As per the screenshot above, this EA was tested between December 2020 and October 2021. During this period, it increased the capital by 20 fold. Nonetheless, a profit factor of 1.77 indicates that the strategy wasn't lucrative as the losses made were equally high.
The trades completed were 2093. Out of these, there were win rates of 65% for long positions and 64% for short ones. These results further project the low profitability of the algorithm. Worse still, the drawdown (34.28%) was huge. This shows that risky trading activities were part of the game plan.
Live trading results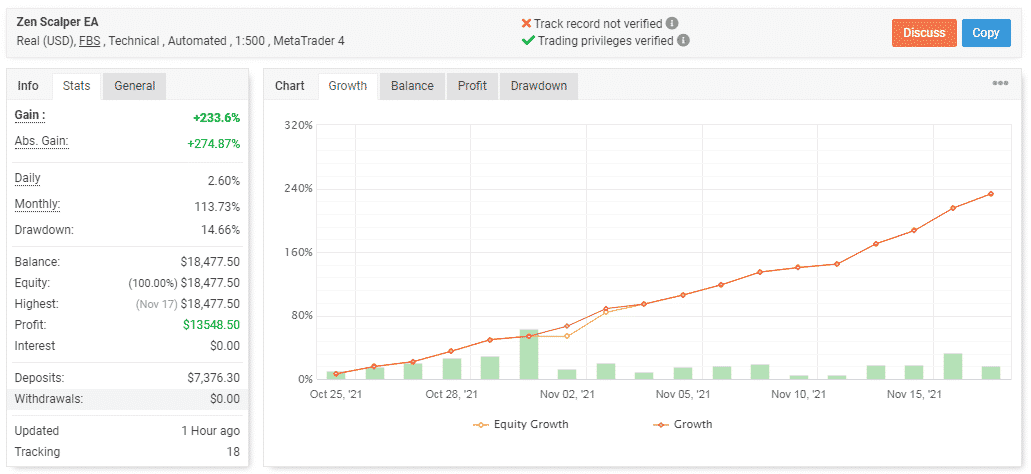 These are the results of a real USD account that is being hosted by the FBS brokerage. The large gain of 233.6% that has been made within a few weeks of trading portrays the robot as a very profitable tool. The message is that it has the potential to double your investment within a short time. As you can see above, a profit of $13548.50 has been obtained from a deposit of $7376.30.

The system is quite active as it has managed to engage in 303 trades from October 25, 2021, to date. The profit factor of 4.31 says that many of these trades are profitable. It is also clear that the short positions (81%) are more productive compared to long positions (71%).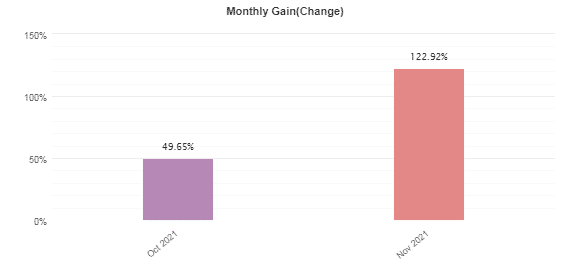 The robot has made insane profits in November — 122.92%.

The EA conducted most of the trades on Monday. The trading activities then reduced between Tuesday and Thursday.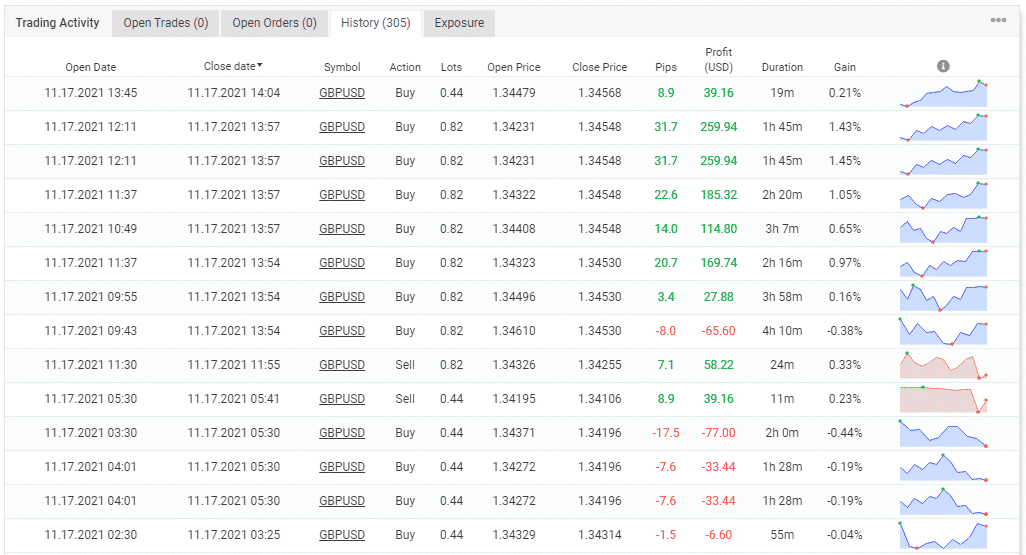 Zen Scalper EA uses very dangerous strategies as it works with a grid of orders and large lot sizes. The strategy has worked in its favor for now because it has enabled it to make some significant profits. Notably, the system also made a series of losses.

This account is not under any threat of being ruined.
Low drawdown
The system has a drawdown rate of less than 20%, which is desirable. However, this is no reason to celebrate yet. The account can never be safe with the grid approach on board. From the backtest report, it is evident that this strategy carries substantial elements of risks. So, it's only a matter of time before we see the drawdown level skyrocket to unmanageable levels.
Vendor transparency
The creators of this EA are unknown. There is no mention of the devs or the company that designed this product on its official website. So, we don't know if we are dealing with qualified and experienced people or a bunch of amateurs who are clueless about trading.
Customer reviews
The developer has created a page for this EA on FPA, but there are no customer reviews. Being a new product in the market, we believe that many traders are not aware that it exists.