Vader Forex Robot is a trading advisor that belongs to Forex Robot Trader. They don't have a relevant reputation among Forex traders. We can find many negative testimonials written on the Forex Peace Army.
Vader Forex Robot: to trust or not to trust?
We wouldn't trust this advisor with our real account. The main reason is that there are no trading results provided that could be verified by Myfxbook. So, the devs decided not to increase a level of trust between us and their robot.
Features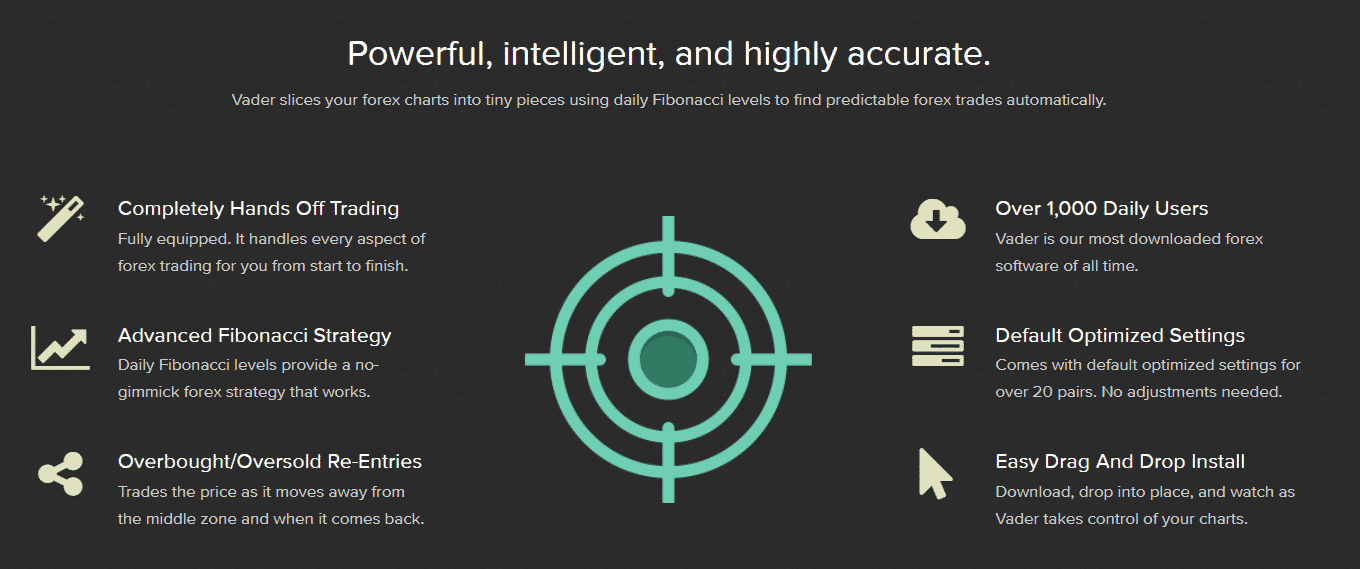 We have some details, settings explained, and other claims provided. For your comfort, we systemized it in the following list.
The advisor was designed to help us with automatic trading on clients' terminals.
This allows us not to sit in front of a PC looking for trading opportunities.
The system is designed around working with the Fibonacci retracement levels strategy.
The system uses the price action strategy with checking overbought and oversold levels.
The system is used by 1000+ daily users.
It doesn't sound right without proof.
We are allowed to open secure orders on 20 cross pairs.
There's no big deal to install the system.
It's a drag and drop trading solution.
We can start using it without having trading experience.
We have SL and TP levels hidden from a broker eye.
The system removes emotional aspects from trading.
The advisor can handle other EAs on the same account.
It works all trading days on the terminal.
There's a "trend shift detection feature."
Maybe, this is connected with a counter-trend strategy.
"Vader trades big movements away from the middle zone and the huge retracements when the price comes back."
"Vader will automatically calculate a safe lot size based on your account equity. Micro, mini, and full lots are all supported."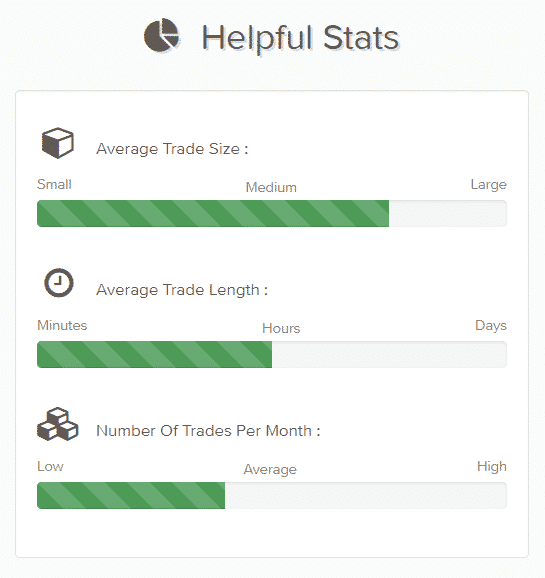 We have three graphics of how the system is felt by an average trader. Alas, the data behind the system isn't verified. So, the devs could draw anything because we simply can't check this.
Price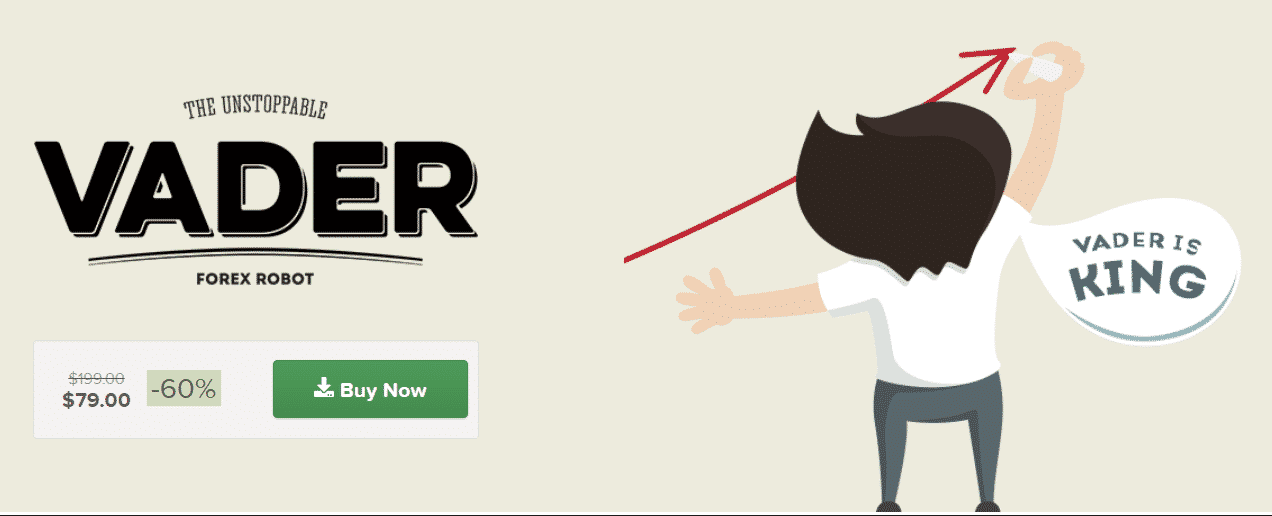 The advisor is still sold discounted. The current price includes a 60% OFF and this system is available for $79 instead of $199. We don't have any kind of money back guarantee to support this offer.
Verified trading results
We couldn't find any kind of backtest report for this EA. This is a huge con not to have backtest reports to check how or if the system was tested properly. It's important to understand what results were achieved to plan our feature trading activities.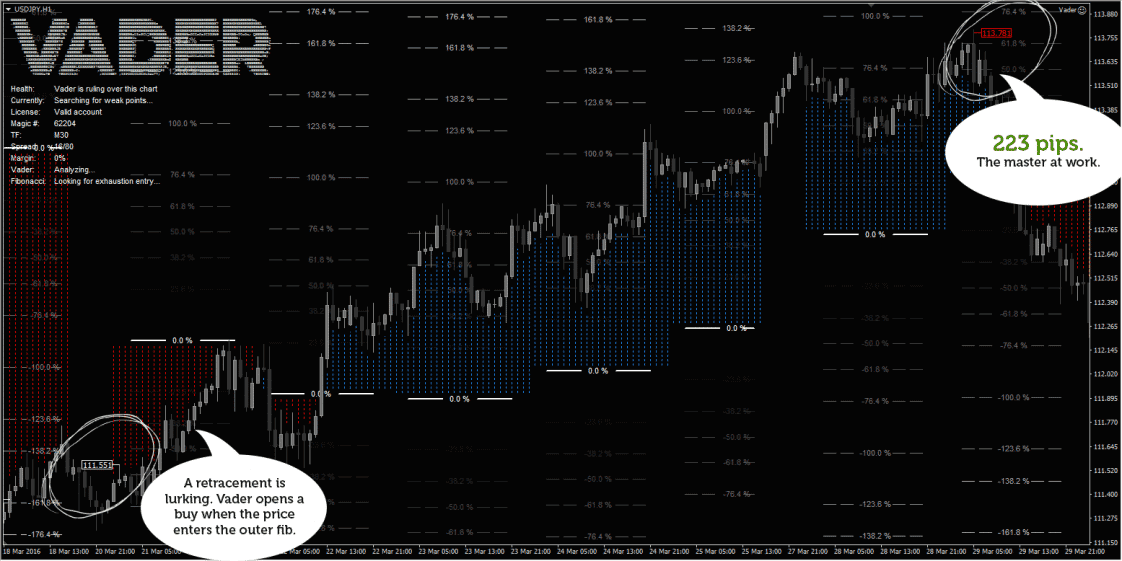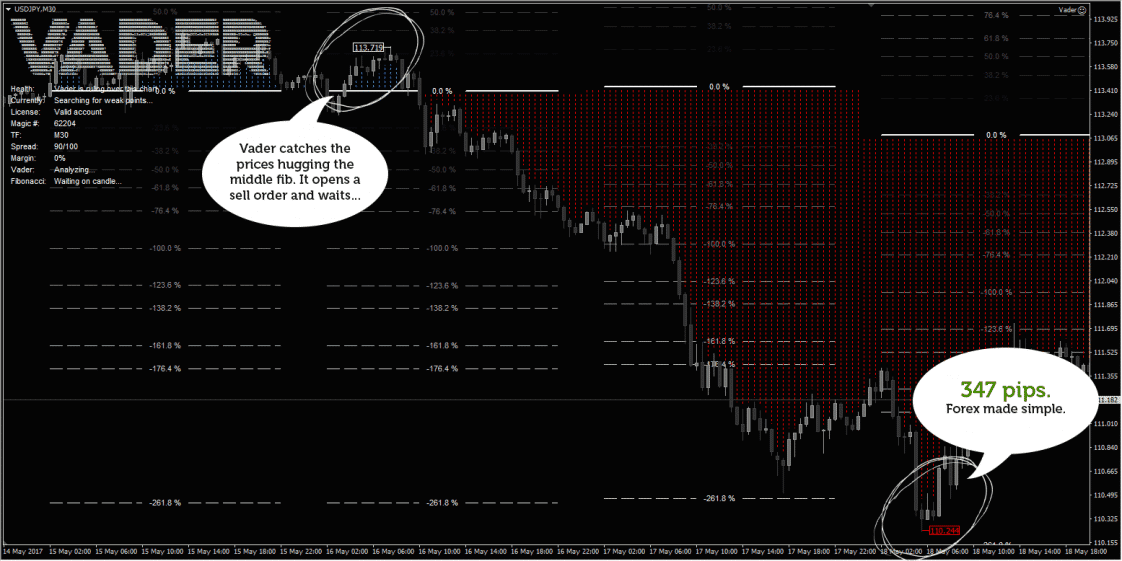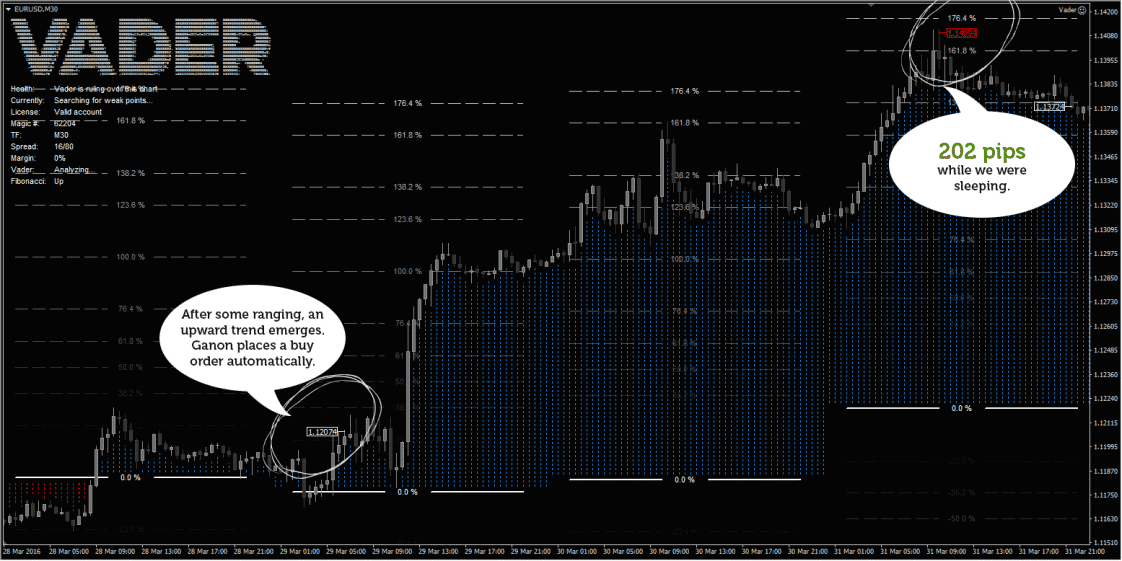 The devs provided some screenshots that were "explained" by adding comments over the charts. They don't look trustworthy without verified trading results by Myfxbook or Fxblue.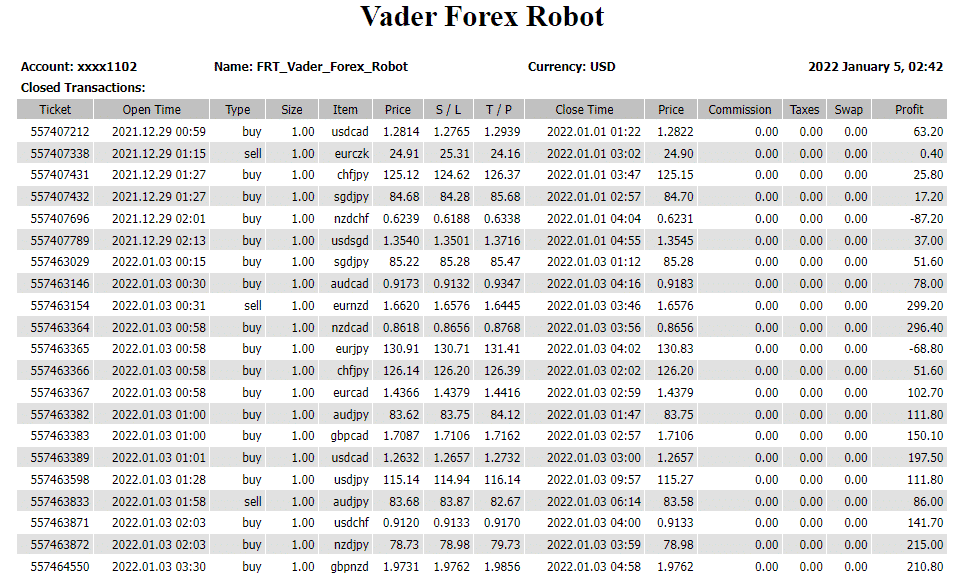 There's a report of trading activity for January 2022. The system doesn't work on a demo account if this report is real. The real one has two more numbers.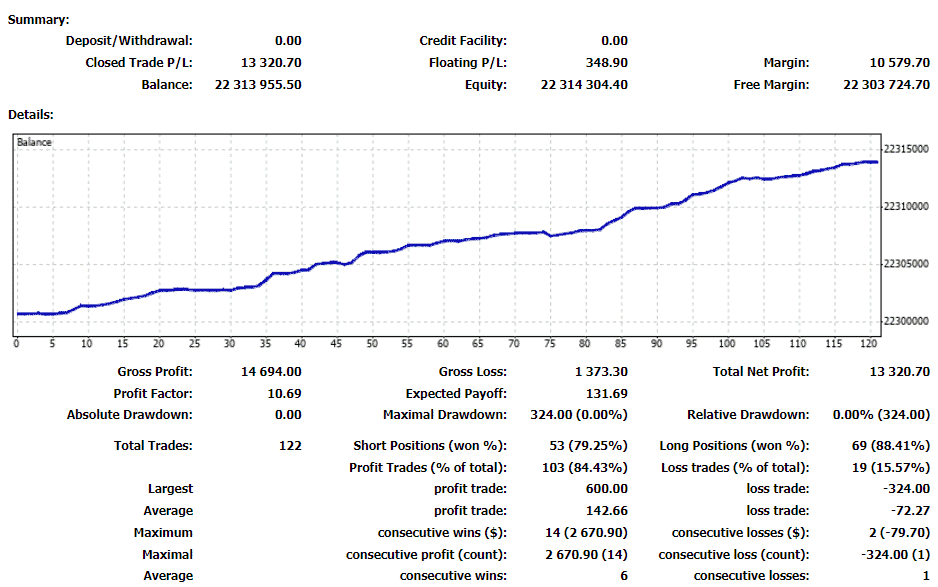 The ultimate report doesn't look real because the balance is $22,303,724. The profit factor is 10.69. The total net profit is $13,320. It has traded 122 deals with a 79% of the win rate for shorts and 88% for longs. The maximal drawdown is low, 0.00% ($324). It doesn't seem to be the right one.
Vendor transparency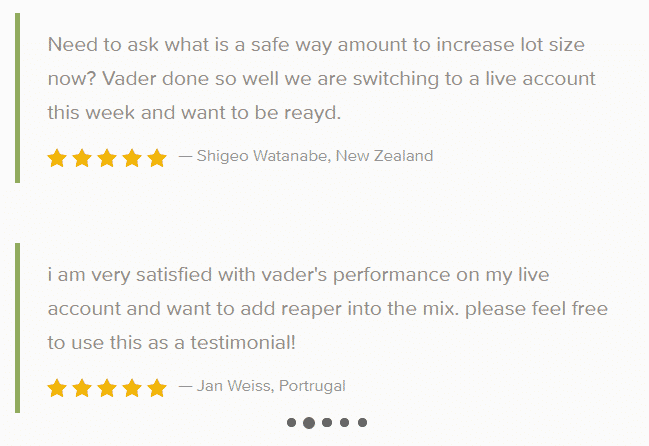 The presentation includes testimonials that aren't verified by well-known sites like FPA or Trustpilot.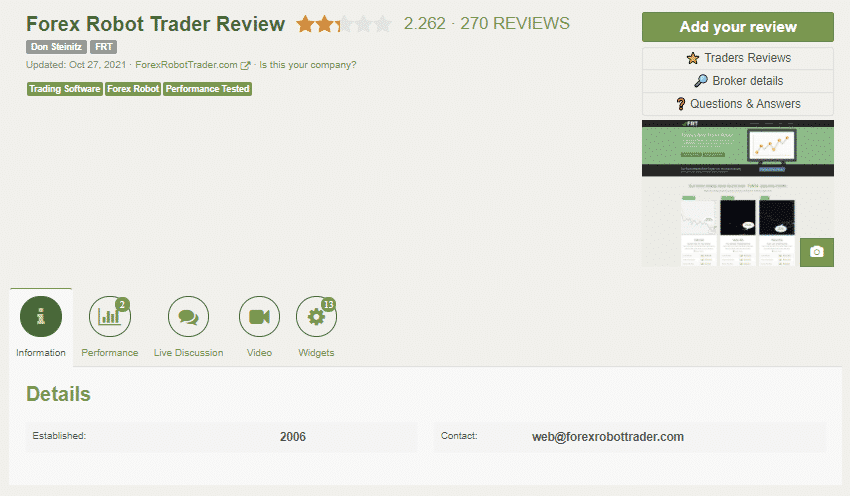 The company has a page on Forex Peace Army with a 2.2 rate based on 270 testimonials.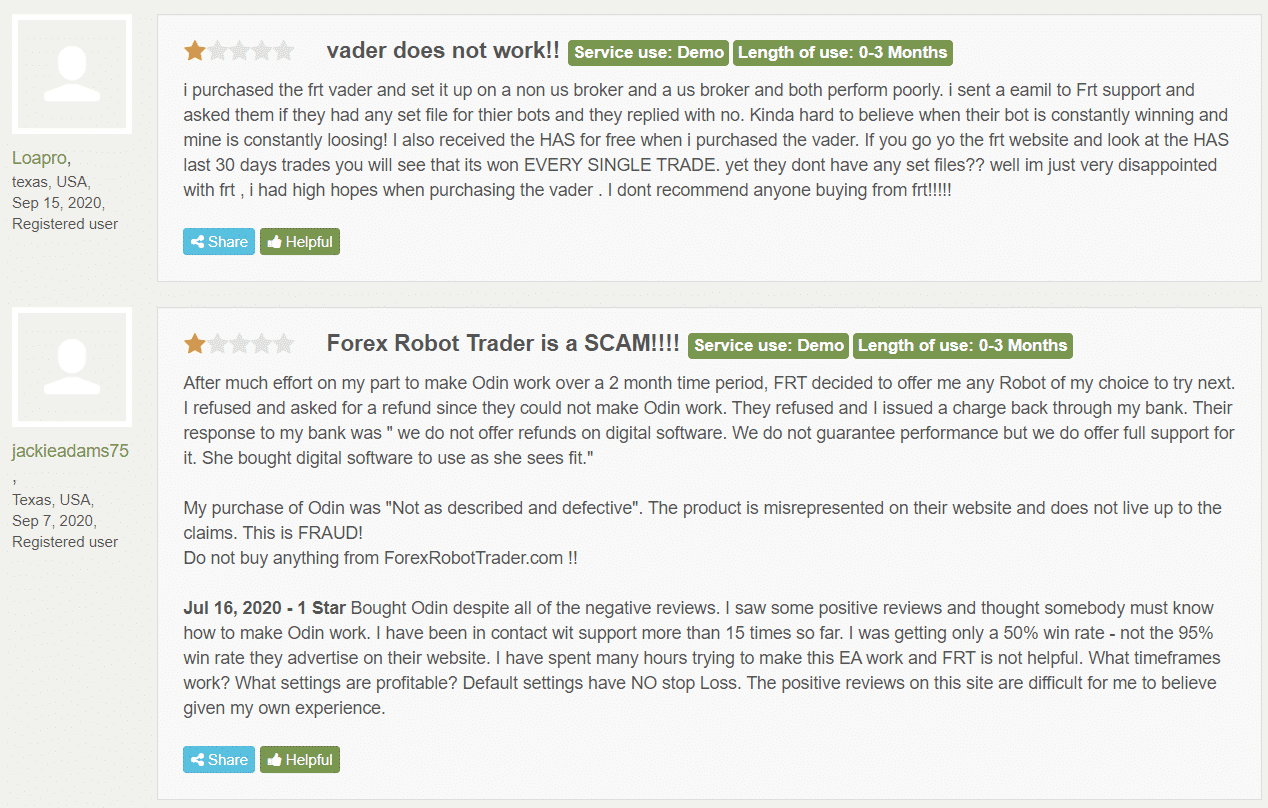 The system has many negative testimonials written about the system.