Meme coins are cryptocurrencies among day traders. Their popularity skyrocketed in 2021 after Elon Musk, the richest person in the world, endorsed Dogecoin. Since then, developers have moved to build more coins, some of which have become the biggest coins globally. In this article, we will look at some of the most popular meme coins for day traders and scalpers.
Dogecoin
Dogecoin is the biggest meme coin in the world, with a market capitalization of over $15 billion. Launched as a joke in 2014, it went on to become the first-ever meme coin. For years, it remained under the radar until 2021, when Elon Musk started talking about it.
Elon Musk is an influential figure who has launched multiple successful companies like Tesla, SpaceX, and PayPal. He has also moved ahead and became the richest man on earth with a net worth of $216 billion. Therefore, many people look up to him and his success.
As a result, they piled into Dogecoin when he started tweeting and talking about it. Since then, the coin has grown to become one of the most successful cryptocurrencies in the world. At its peak, it was valued at over $40 billion, making it bigger than many well-known companies like Teladoc, Bed Bath and Beyond, and Roblox.
Dogecoin is a good cryptocurrency for traders and scalpers for several reasons. First, it is a highly liquid instrument that is offered by most brokers. Second, it tends to show some volatility, which is a good thing for traders and scalpers.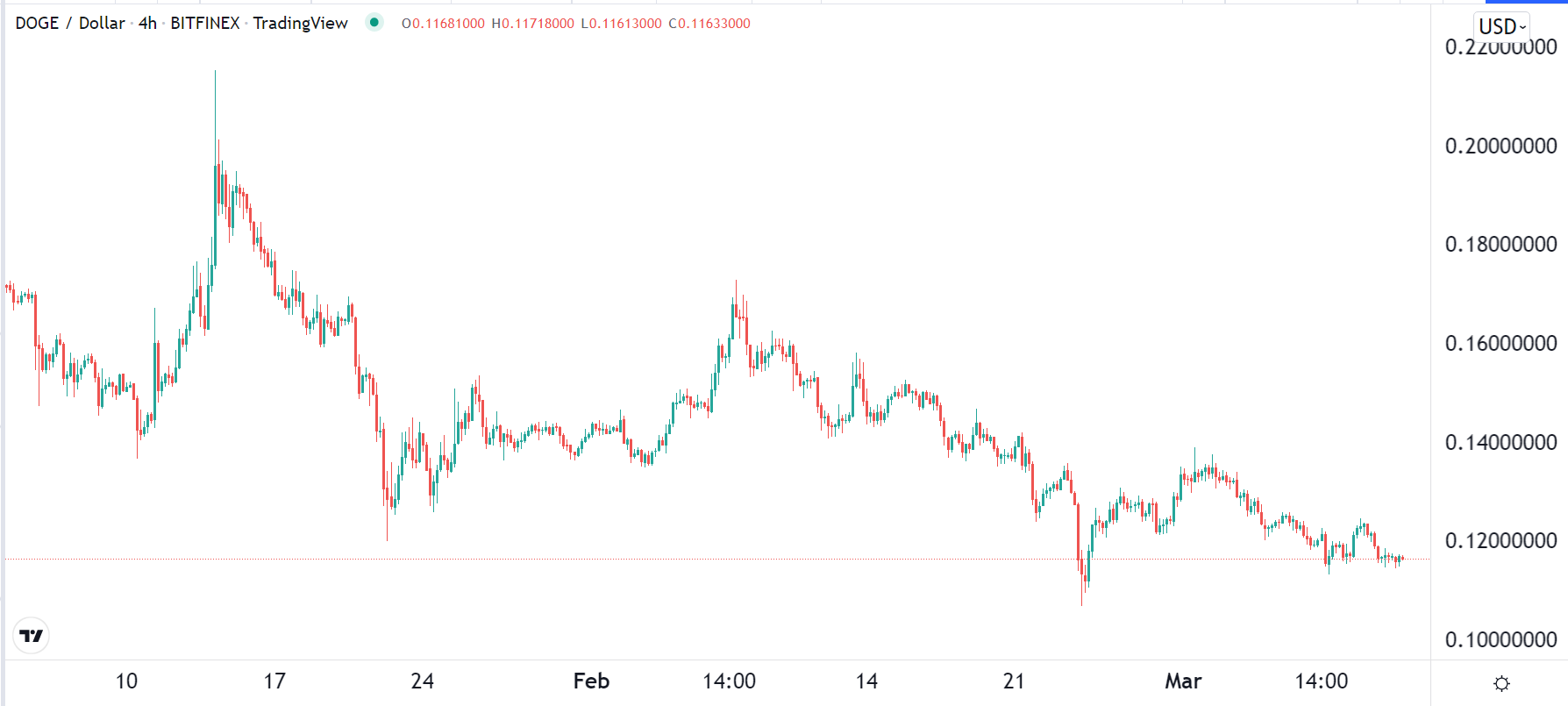 Finally, it has some real-world use cases. While most of it is held by investors, many people use the coin to pay for products and tip others.
Shiba Inu
Shiba Inu is another good meme coin for traders and scalpers. The token was launched in May 2021 following the success of Dogecoin. The developers' goal was to make it a viable alternative to DOGE.
It was unveiled at a good time since meme stocks like AMC and GameStop were also doing well at the time. Shortly after launch, its popularity pushed it to become a top-ten coin. But the good times did not last for long. Between May and July 2021, the coin's momentum slowed and pushed it to an all-time low. It also slipped in rankings.
Shiba Inu then came back to life in the fourth quarter of 2021, and its price skyrocketed to an all-time high. It also overtook Dogecoin for some time in terms of market cap.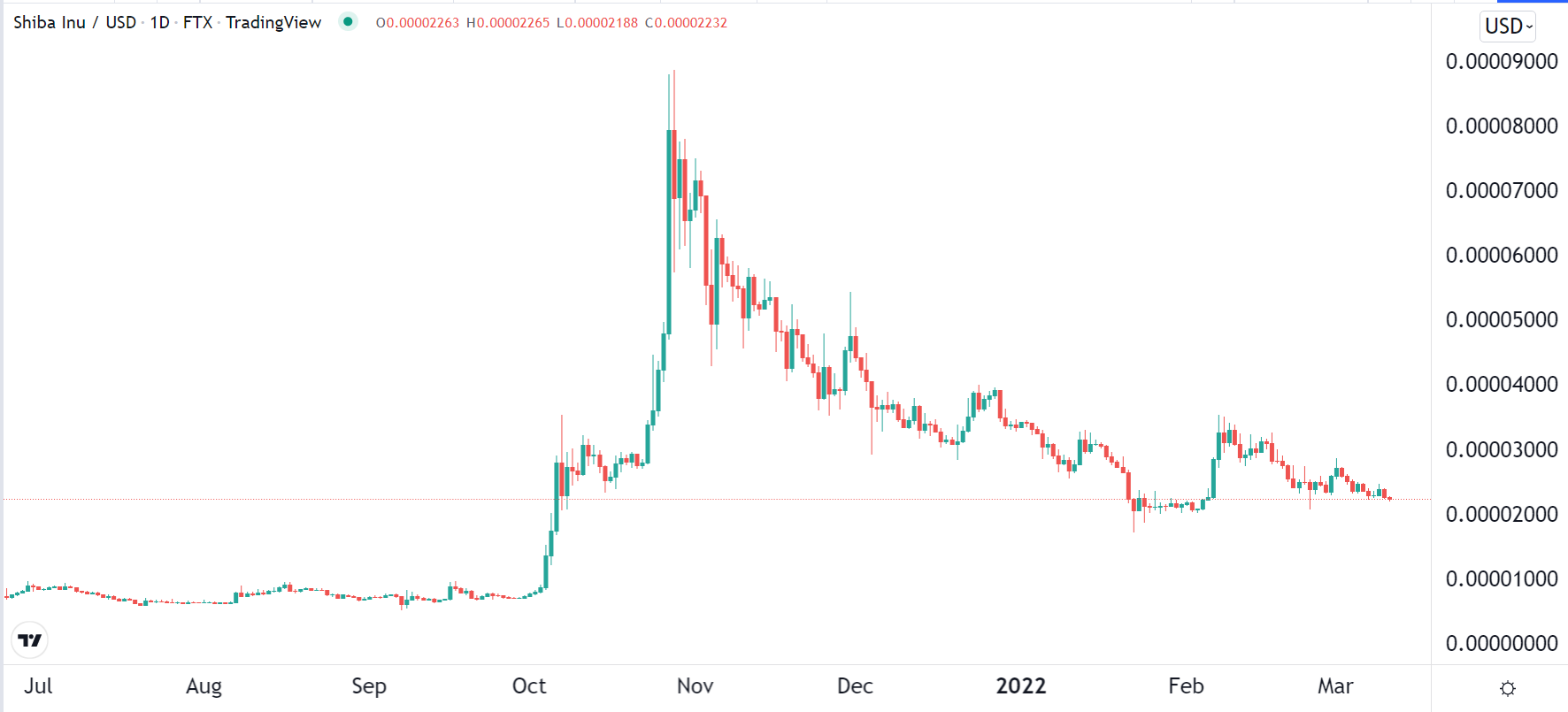 At the time of writing, Shiba Inu is valued at over $12 billion and is the 15th biggest coin in the world. It is a good one for traders because of its liquidity and the fact that it is covered vastly by mainstream media platforms.
Kishu Inu
Kishu Inu is another meme coin that was developed and launched in 2021. It is named after a small breed of Japanese dog and is valued at $130 million.
Kishu Inu is an ERC token that is a blockchain project that aims to create products that people use. So far, the developers have launched KISHU Swap, which is a DeFi platform where one can swap their ERC-20 tokens in an easy way. They have also developed KISHU Crate, which is a digital marketplace for non-fungible tokens (NFT).
Another product in the Kishu Inu ecosystem is the Kishu Paw Print, which is a wallet tracker where people can check their prizes and rewards. Finally, there is the Kishu sWag, which is a marketplace run by a non-profit organization.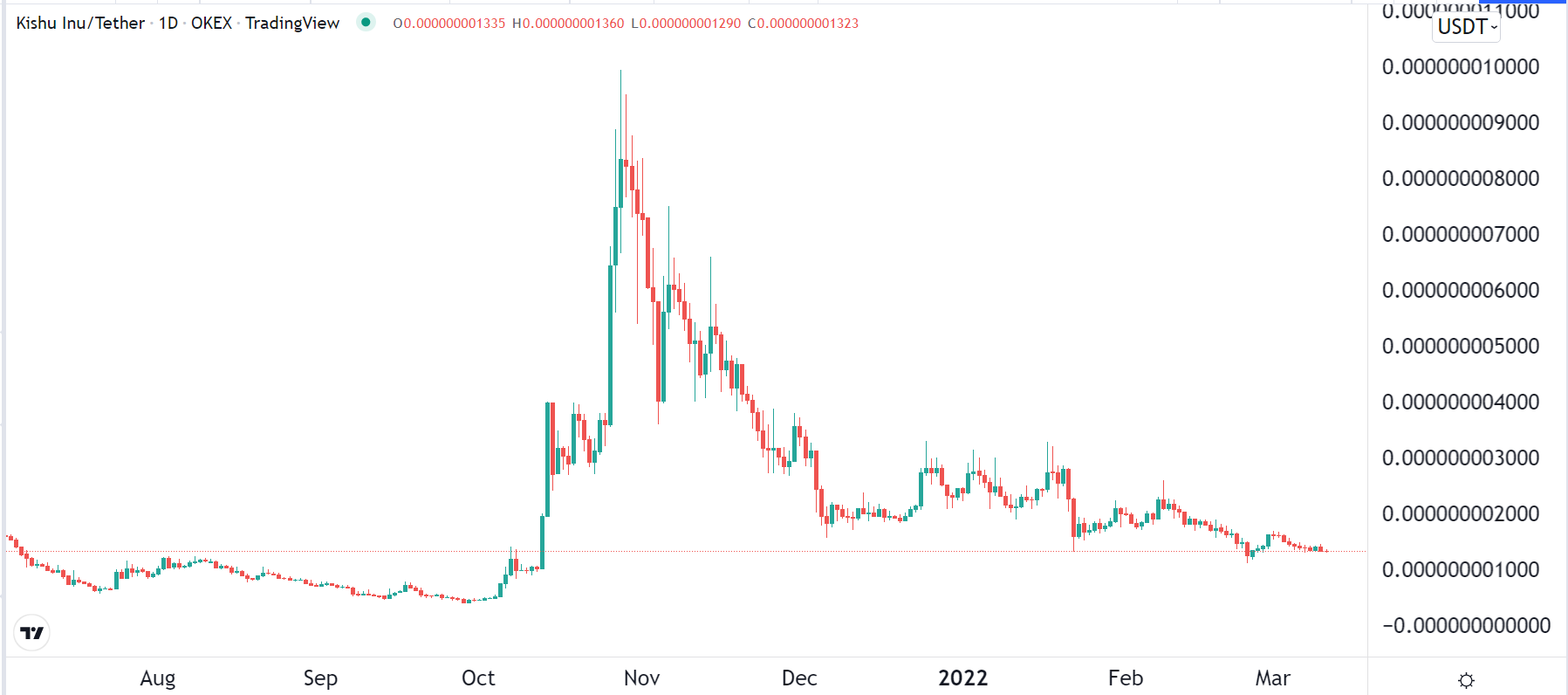 The Kisha Inu price has dropped precipitoutsly in the past few months. But it is still more volatile, which makes it popular among traders. A key disadvantage is the fact that it is not offered by most exchanges.
Baby Doge Coin
Baby Doge Coin is a meme coin whose goal is to become a better version of Dogecoin. The idea among the developer was to create a coin similar to Dogecoin but one that had more speed and utility value.
The coin has some features. For example, there is the Baby Doge Swap, which is a decentralized swap marketplace where you can exchange tokens. Further, it has Baby Doge Card Pay, which is a platform that allows people to pay using a card. Other products in the ecosystem are the Paw Wallet, NFTs, and merchandise.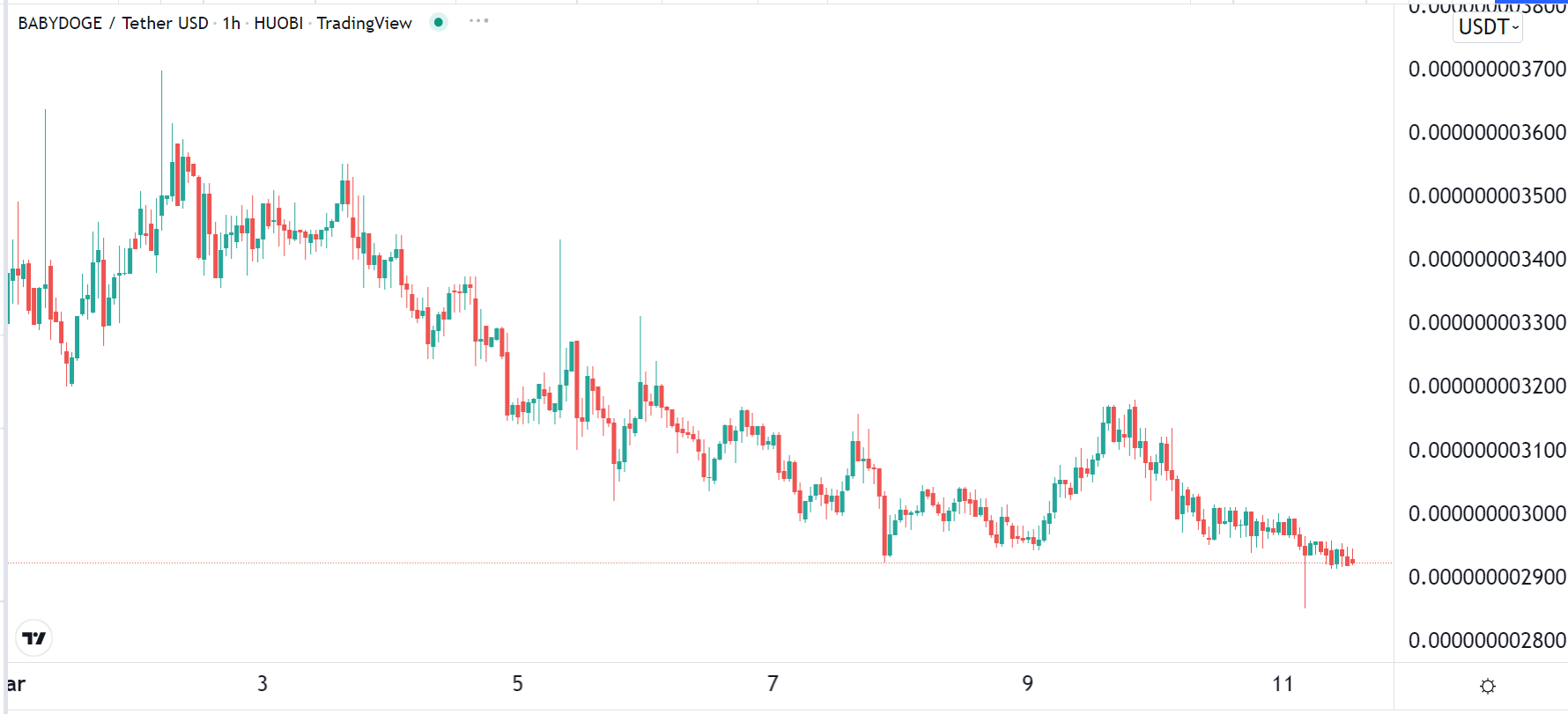 Baby Doge Coin has a market cap of over $469 million and is the third-biggest meme coin in the world. It is a good one for traders and scalpers because of its deep liquidity and the fact that it is offered by numerous centralized exchanges like Binance and FTX. It is also offered by most decentralized exchanges.
Floki Inu
Floki Inu is a well-known meme coin that is worth about $267 million. It became more popular because of its marketing strategies in London. It is also the first coin to enter Formula 1 through its partnership with Alfa Romeo. This marketing push is part of its strategy to become the most used cryptocurrency in the world.
In the past few months, its developers have launched multiple features in a bid to make the ecosystem more vibrant. For example, they have unveiled Valhalla, a play-to-earn metaverse game. They have also ventured into NFTs and DeFi.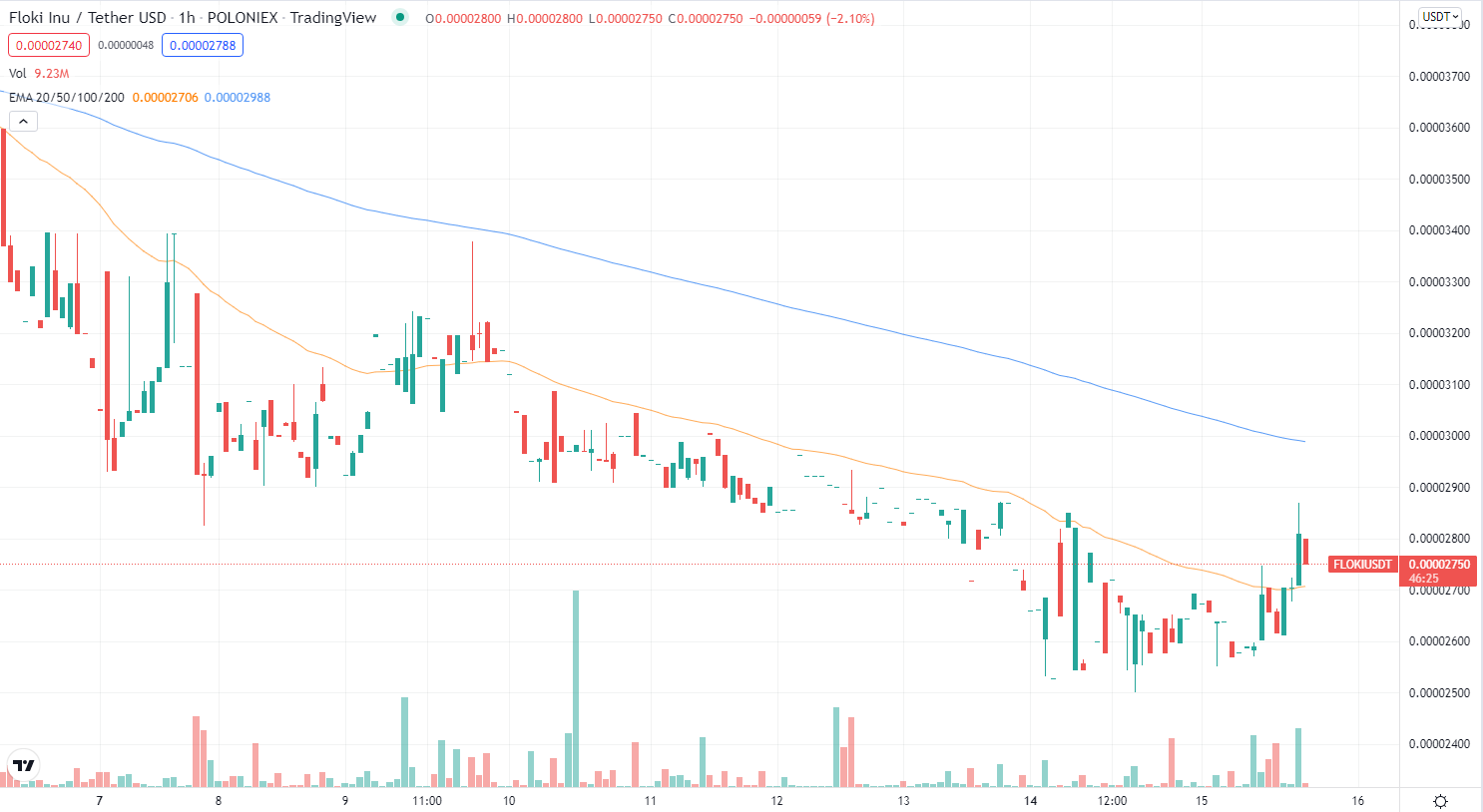 It is a good meme coin for traders because of its strong popularity and the fact that it is listed in key centralized platforms like Huobi and Binance. It is also a highly volatile coin, which is a good thing because of the opportunities it provides.
Summary
There are over 17,000 cryptocurrencies in the world today. Some of the most popular among these are meme coins, partly because of their volatility and the fact that they are incredibly cheap. In this article, we have looked at some of the best ones for traders. Other notable mentions are Dogelon Mars, Woofy, Samoyedcoin, and Dogebonk.