Superalgos is a multi-exchange crypto trading platform that allows traders to trade on Bitcoin and all altcoins. It can work on Windows, Mac OS, Linux, and other operating systems. Advanced backtesting is available with multiple customized parameters that can be configured accordingly. Let us go through all the vital features of the platform, such as its supported exchanges, security, performance, etc., to understand its benefits and demerits.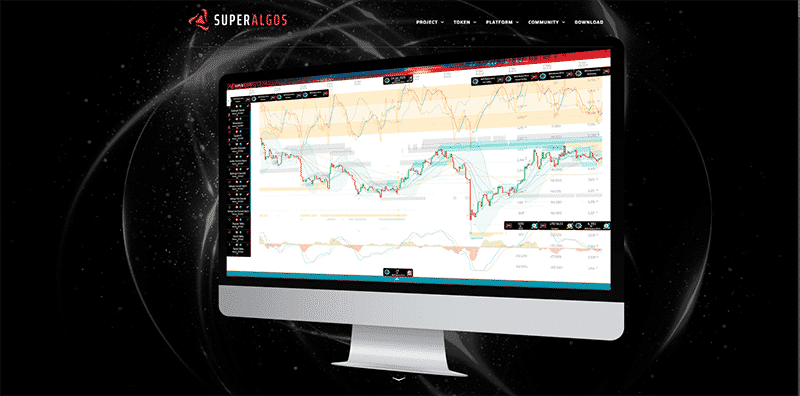 How does Superalgos function?
Superalgos uses data mining and visualizations to fetch data from crypto exchanges and build up multiple advanced indicators. The strategy designer then filters the unwanted products within the code and backtests it. Finally, the algorithm is then run on a live portfolio with a coordinated dashboard to scale up your operations.
Superalgos review–positive aspects
Deep learning strategy development
The platform is open source
Superalgos review–negative aspects
It can be complex for beginners
There is little to no information on developers
The website is not clear on its security, and there are no customer reviews on the forums
Time in business
There is no infomration present on the initital lauch date of Superalgos. The developers Luis Molina, Julian Molina, and Andreja Cobeljic are unwilling to share details on their market experience and whereabouts.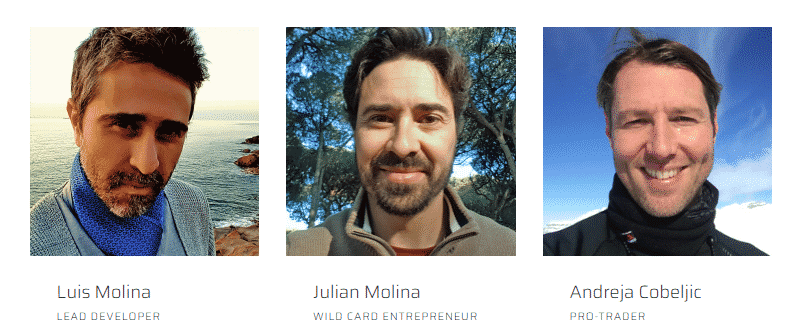 Based on the open-source code insights on GitHub, we can say that the platform has been live since April 2018.
Reputation
The company has a telegram page hosting a community of over 1500 members as of now. There are also channels on other platforms such as Discord and Reddit.
Supported exchanges
The Superalgos supports AscendEX, Binance, Gate.io, IDEX, OKX, Waves, FTX, Bitvavo, Bitmex, Bittrex, etc., as major cryptocurrency exchanges.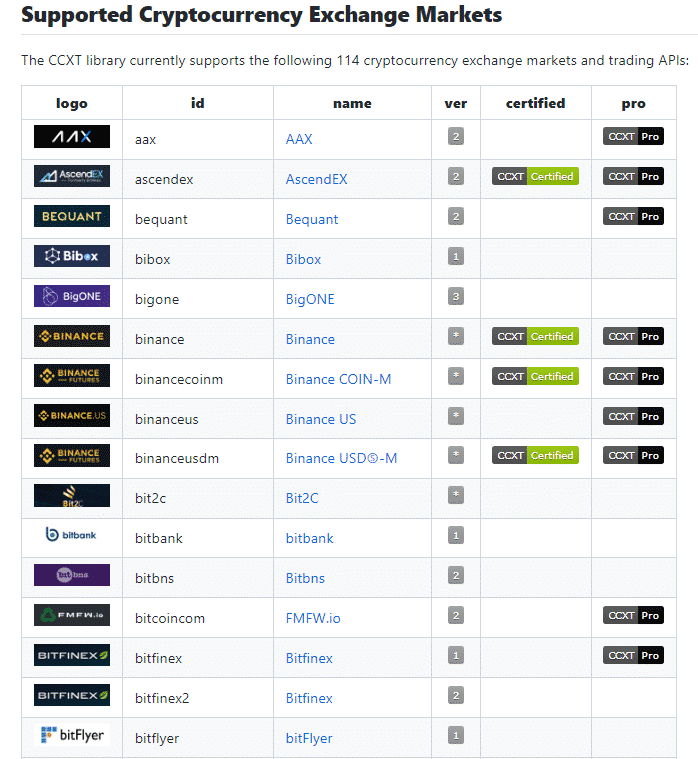 UI of Superalgos
The user interface of Superalgos is a bit hard to understand for complete beginners in the financial markets. It is only available in English.
Key features of Superalgos
The critical aspects of a Superalgos include:
A complex mechanism to generate profitable strategies to beat the markets in the long term
Backtesting while keeping overfitting in check to avoid improper results
Open-source platform with free support from the community
Login-free experience. There is no need for personal emails and passwords
How to get started on Superalgos?
Traders can start using the platform in the following steps:
Install Node.JS, Git, and Chrome and get your personal access token
Install the Node dependencies and community plugins
Run the application and use it as per the requirements
To connect to their exchange, traders have to use API keys.
How secure is Superalgos?
API keys are used to bring data into the workflow and connect to your exchanges. The platform is not transparent if it has withdrawal rights to your balance at the broker.
Customer support
Traders can contact the developers by filling out a form on the website. There is also a community available on Telegram to share your thoughts.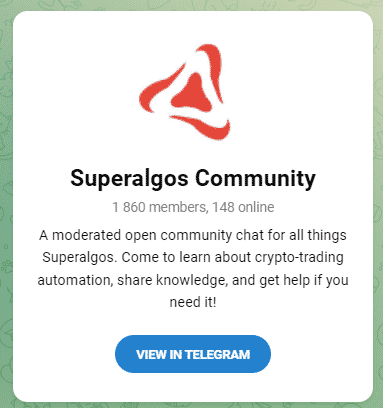 Are traders happy with Superalgos?
There are no customer reviews present on noted platforms such as Trustpilot or other community forums.
Pricing and fees
The platform is available for free to use. Traders can download the source code on the GitHub website.
Is a free trial available?
As the platform is open source, traders can use it for free. There is no need for a free trial.
Languages supported
The website is only available in English as of now. Traders from different nationalities can face difficulties in understanding its functionality.
What kinds of traders is Superalgos best suited for?
The complex nature of the platform requires traders with deep market and developing experience to operate it. Beginners can face difficulties during installation and trading.
Company information
As mentioned above, the company is unwilling to give details on its location and whereabouts. This is a poor approach from the developers.