Facebook's name change to "Meta" and the reveal of its ambitions to explore the metaverse has created a new wave in the crypto space. Companies are now looking at how they can expand their products and implement them in the metaverse.
Gaming is essentially already built on an alternate universe; therefore, it is ahead of other industries. Many companies are now looking to add features such as non-fungible tokens (NFTs) or virtual reality to their games.
In this article, we will look at the 6 of the most promising crypto/blockchain games.
The Sandbox – SAND
The Sandbox is one of the leading names in the 3D virtual reality crypto games space. Its token "SAND" can be used as a currency for transactions of virtual land and other utilities within the game.
What makes SAND so popular is its limited supply of land. There are only 166,646 land plots available, causing a shortage and prices growth.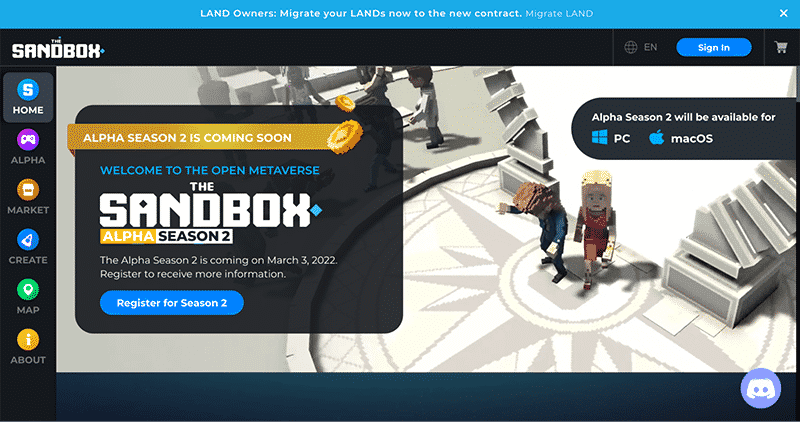 Players can earn by making investments in lands, but also trading objects, and completing tasks in-game. There is a lot of freedom and ways you can monetize on this platform.
At the moment, a SAND token can be traded for $4.28 with a total market cap of nearly $4 billion dollars which puts it in the top 40 of the highest market cap coins.
Alien Worlds – TLM
Alien World is an exciting NFT gaming project on the Binance Smart Chain. The aim is to own land, battle against other players and collect TLM tokens through NFTs. Also, in the game, you can also stake your TLM tokens. Another advantage of Alien World is its cross-chain bridge. You can bridge your TLM between BSC, WAX, and Ethereum.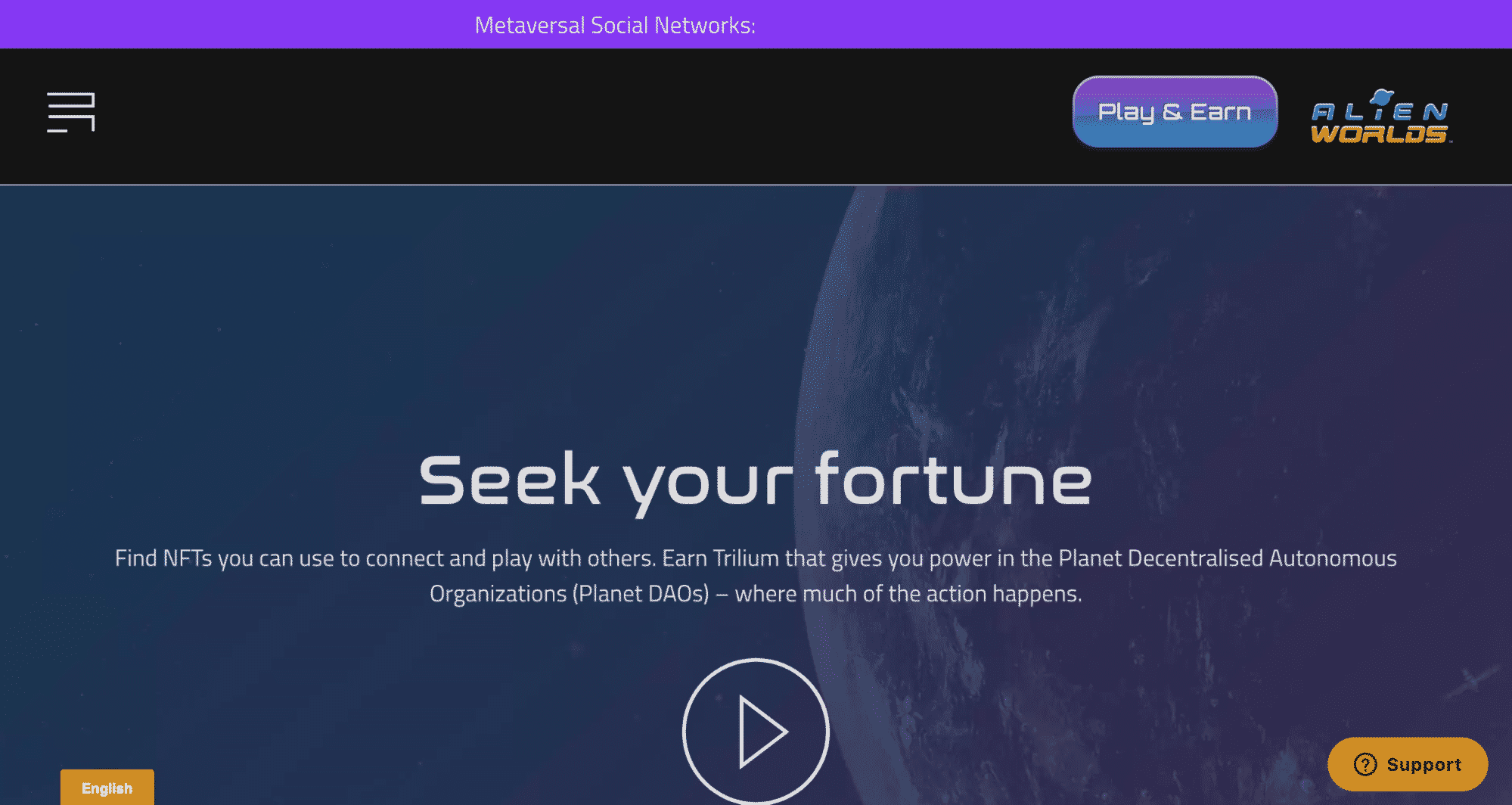 At the moment of writing, a TLM token costs $0.11, and a total market cap is $108 million. It must be noted that Alien World's ATH was $5 in April 2021; ever since it has declined steeply and consistently. However, this token has promise due to its appeal to NFT and gaming, two trending spaces at the moment.
Axie Infinity
This is one of the 'OG' pokemon-style games that is developed on the Ethereum blockchain. The aim of the game is to collect, breed, trade, and battle other players using NFT-based digital in-game characters. These NFTs can be traded on the Ethereum NFT marketplace.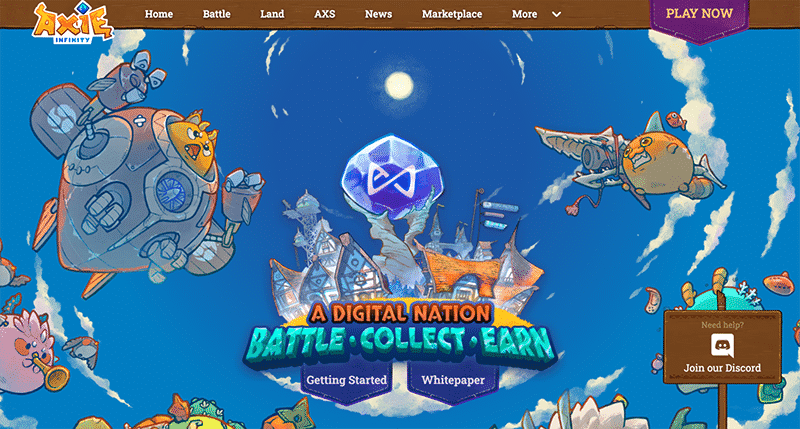 In 2021, they launched a big update with the introduction of Ronin. This is a scalability solution and helps the transactions happen without incurring any fees.
Illuvium – ILV
This is an amazing project with crisp graphics. The best thing about the game compared to others on our list is the huge potential it still has. At the time of writing, an ILV token goes for $655. Although this is a hefty price, the total market cap is only $400 million, which means it still has room to grow.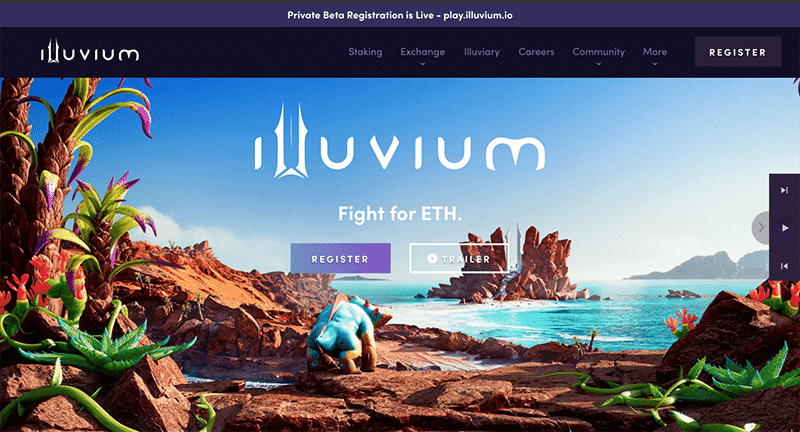 The project is planned to be launched in the first quarter of 2022. Once it launches, investors can start buying land and trade different items. Illuvium is one of the most hyped-up projects at the moment.
My Neighbour Alice – ALICE
Here is another project that is expected to be released in the first quarter of this year. Alice gives many people the vibe of the popular Animal Crossing. It has been a project that has received quite a bit of attention over the last year.
Expectations are high, and if they deliver, this token has all the potential to take off. However, if the release fails, it is highly likely that there will be a big drop in prices.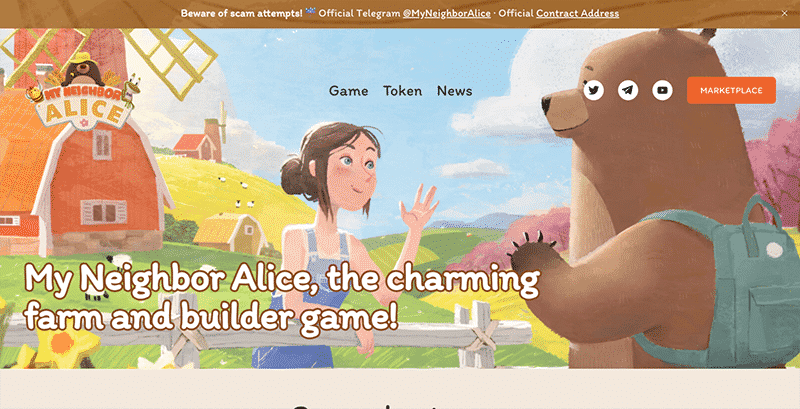 At the moment of writing, ALICE is worth $7.78 per token and has a total market cap of $238 million.
Ultra – UOS
Are you at all familiar with Steam? Ultra is the alternative to this platform that will help launch games in the metaverse. As it is a whole platform, even if some games published on it fail, it will still be able to succeed. This is a high-potential project in a market with less competition.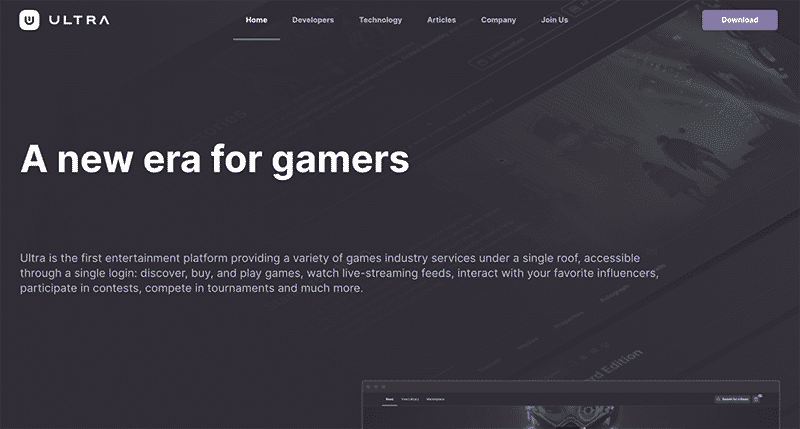 More information is expected to come out during the summer of 2022. Keep an eye out on announcements, as this coin definitely has the potential to 5x or 10x.
At the moment of writing, 1 UOS token can be traded for $1.13 with a total market cap of just over $320 million. There is clearly still more room to grow!
Conclusion
Gaming is the hottest thing in the crypto space right now. With the ambition of penetrating the metaverse with virtual reality games whilst using tokens and NFTs as transactions method, this space has the potential to grow. Start investing early to reap the rewards once everyone realizes the potential that these projects have!