4C-Trading is a bot that works on the crypto market, seeking trading opportunities. The developers claim that the system provides the most accurate and precise margin signals on the market. So, let's check it out.
How does 4C-Trading crypto bot function?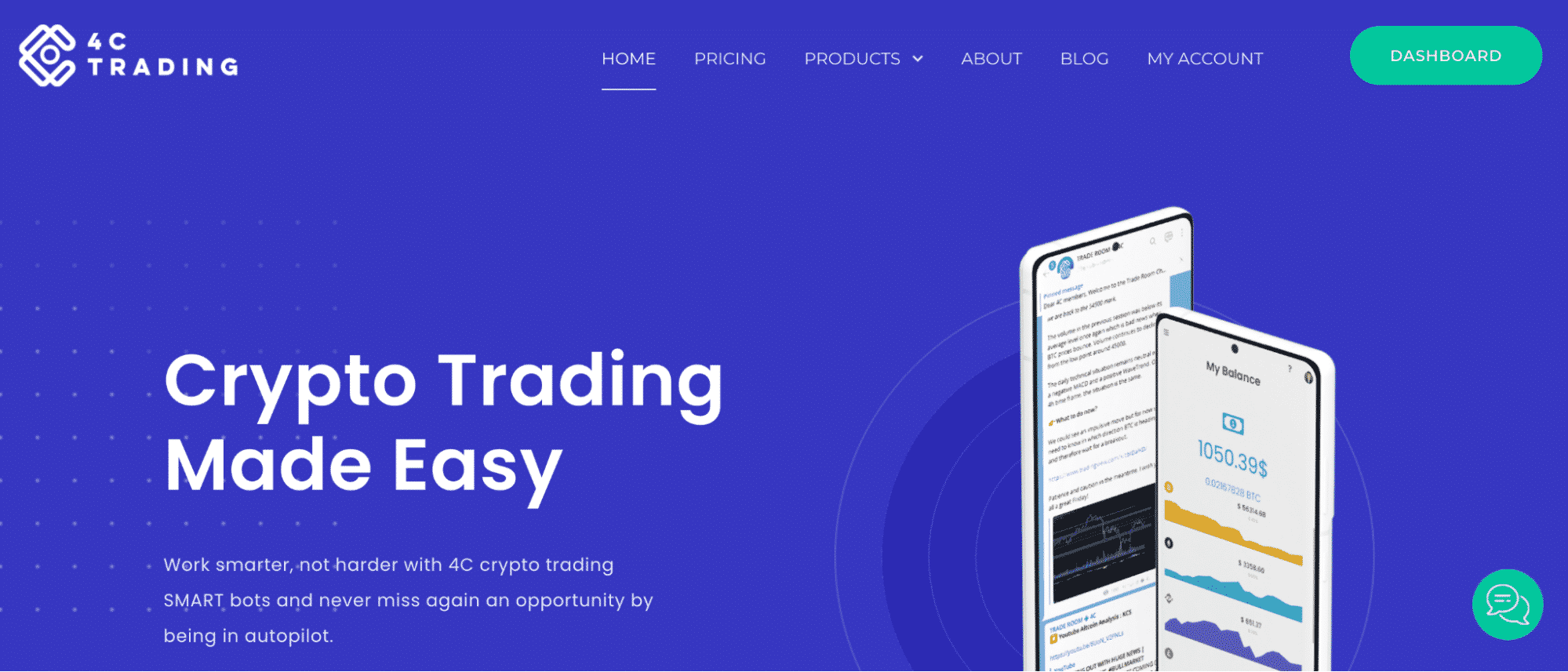 We have various details about the systems shared in the presentation. For your comfort all of them are systemized in the following list.
The system can provides us automatic trading experience.
We may do nothing in addition.
The robot can trade wisely on our account.
There are several crypto coins allowed to trade: BTC, ETH, LINK, BNB, and SOL.
The developers created a trade room where all users may join.
We can receive daily updates about BTC.
There can be free advice provided.
It trades based on free margin.
There is a professional dashboard provided.
We can generate API keys that allow the system to work from our behalf on the market.
It's possible to work without trading experience.
The developers claimed that this algorithm is the most advanced worldwide.
We can trust this claim without trading results provided.
There are no hidden fees charged.
Owners decided to work through the comissions that vary depending on profits.
The robot can be customized as we want.
If we work on the account with $50,000 of the assets can pay for gained profits only.
4C-Trading review–positive aspects
It works automatically for us.
We have to pay commissions from winning trades.
4C-Trading review–negative aspects
There's no lifetime option availble.
No backtest reports or trading results provided
Time in business
We don't know for sure how long the developers are in business.
Reputation
From the presentation, we know about: Benjamin Duval who is a founder and CTO of the company and Julien who is a co-founder and CFO. There are no LinkedIn links or something else.
Supported exchanges
The presentation doesn't include information about the list of exchanges.
UI of 4C-Trading
The user interface will help us with understanding the market conditions and what is up with our orders.
Key features of 4C-Trading
We can work with various crypto assets automatically.
The robot will seek trading cases for us.
How to get started on 4C-Trading?
We have to pay for the system then download a copy of it. It should be customize it, generate API keys, and attach to our exhcnage.
How secure is 4C-Trading?
The system looks averagely secure because it will work with the market only through API keys.
Customer support
The developers provide support via email within several hours.
Are traders happy with 4C-Trading?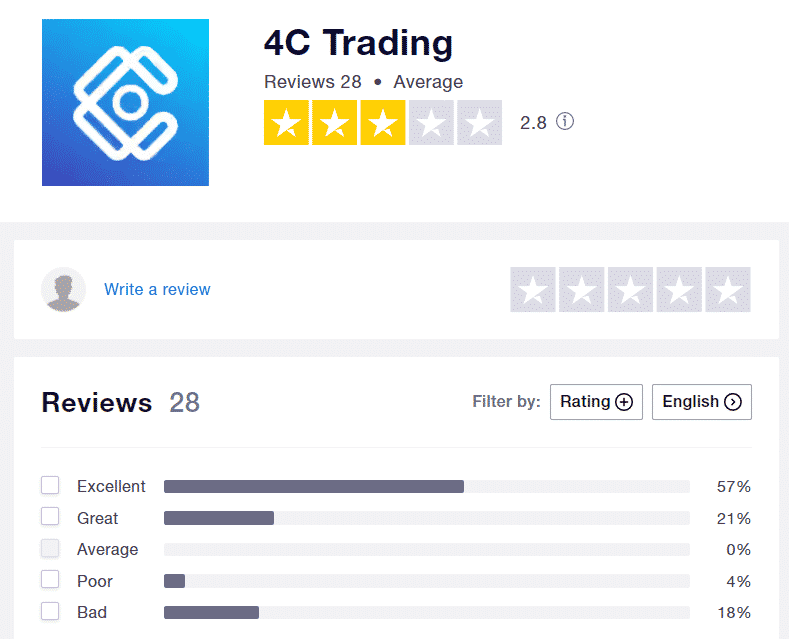 We have a profile of 4C-Trading deployed on Trustpilot. Twenty-eight testimonials formed a low rate of 2.8.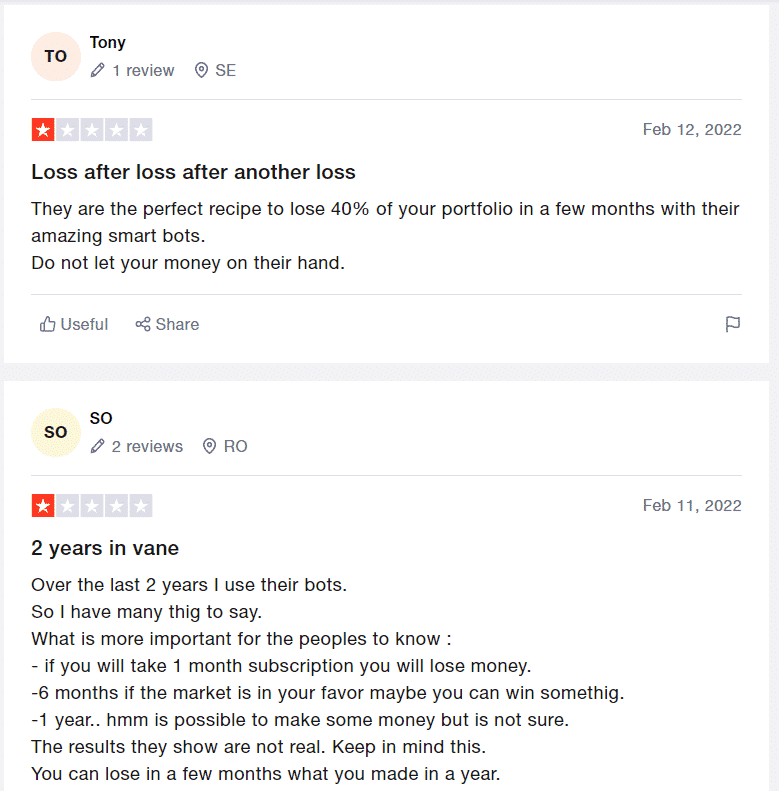 Many clients weren't satisfied with an average level of service.
Pricing and fees
The developers split the offer into three packages. The Beginner pack is available for $59 monthly. There's Full access to Deep Market Analysis, Channels, Chat, Full access to the SMART Bots, Access to the Traders Trade Signals. The balance limit is $2500 per bot. The Advanced pack can be used for as low as $139 monthly. There's a limit of $5000. The Expert package is good to go for $179 monthly. The balance limit is $10,000. All of them allow us to give the system a seven-day try for free.
Is a free trial available?
No, it is not. We have to pay for the system to get started. Anyway, $59 monthly doesn't look like an expensive offer.
Languages supported
The system supports only English.
What kinds of traders is 4C-Trading best suited for?
There were no such claims. So, we can expect it fits all trading styles and experience.
Company information
We only know about Benjamin Duval is a founder and CTO of the firm and Julien is a co-founder and CFO. We don't know if they have proper trading and developing experience.