Many new exciting things will come in your trading journey. With the financial industry being so huge, various new developments complement your consistency each day. One such blessing of markets is the availability of forex copiers that automatically help copy your executions and modify the incoming trades even further.
Why do you need to use forex copiers?
This software is present to remove the troubles of manually reprinting forex positions. For traders following reasons may be enough to use the auto mirror trading software:
Risk diversification. Some traders may see a slight increase in their performance when diversifying their equity over several accounts.
Lot/Risk management. The best copiers in forex offer you to adjust your lot size on recipient accounts spontaneously according to its equity. Several other options may also be available to multiply the value of the incoming position by a custom value.
Order filtering. You can choose to filter some orders to test how your account works under only buy or sell positions.
Price adjustments. It is possible to get in on an incoming trade from the parent account at a better price, customized.
Emergency stop out. If the recipient account's equity falls below a certain level, the auto trade copiers can immediately shut down all the trades.
Stop-loss and take profit. The exit and entry points of a particular execution can be set according to your taste on the receiving end. It is a valuable point to test your strategy on a different level of risk/reward ratios.
Sell signals. You can sell your executions or trades from a profitable expert advisor. Remote copiers are handy to utilize in these cases.
Best forex copiers in the market
The competition is high when it comes to testing out different auto trade copiers. Some copy trading software come for free with the resulting support and available benefits differing likewise. Following position mirroring platforms are termed as one of the best.
Forex copier and Forex copier remote 2
Forex copier has been in the market for 11 years and has over 10,000 clients currently using their software. It has two versions. The second one is for remote copy trading, while the third carries out the same process except on the accounts on a similar PC. The whole procedure is automatic and offers the ability to tweak lot size, price, stop losses/take profits, order filtering, reverse mode, and emergency stops. These features also have many customization settings within themselves to help smooth out your mirror trading process.
The prices may be considered a bit high, especially for the remote version, which costs 350 US dollars. Customer support is available via live chat, email, and Skype.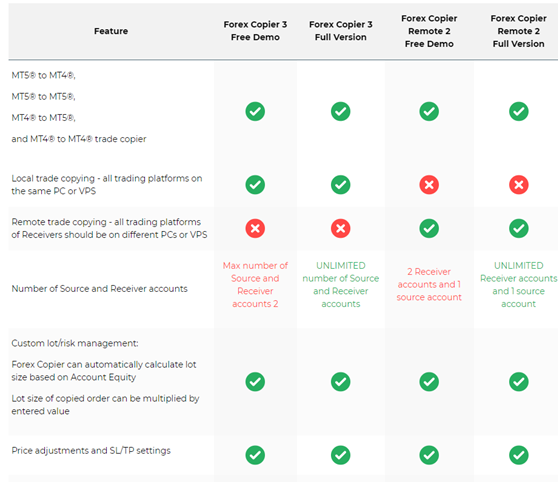 Image 1: Their website lists a few critical features of a forex copier, which shows the differences between remote and local versions.
Pros
Variety of modifications to tweak the software.
Excellent compatibility with MetaTrader 4 and 5 in a few simple steps.
Superb customer support.
Can work with any VPS service.
Cons
A bit costly.
Beginners may find it hard to operate the software.
You can only mirror trades by installing the forex copier.
Fx Blue Trade Copier
The free trade copier at Fx Blue works on both MT4 and 5 accounts. The software has seen lots of improvements where the current version v10 offers the most features consisting of the following:
Support for both MT4 and 5.
Low latency in copying.
An optional worker EA that allows you to run trading actions in parallel.
The ability to override the copiers actions using your own MQL code.
Lot size adjustments, take profit modifications, symbol specific order copying, email alerts, reverse trades, the time limit for copying, etc. are available services with auto trade copier.
Pros
Free to use.
Email alerts available.
MQL coding to override FX blue actions.
Cons
You need a separate piece of software to copy trades between MT4 and 5.
No customer support.
eToro
eToro makes an honorable mention in the list as it was one of the first brokers to popularize copy trading services among retailers. The mirroring process is unique as traders don't mimic their own positions. Choose to follow the top trader's executions, much like MetaTrader signal copying. You can select the person to go along with by looking at his statistics such as growth, drawdown, risk factor, and so on. It does not require downloading any software on your PC as all the process is on the spot at the company's website.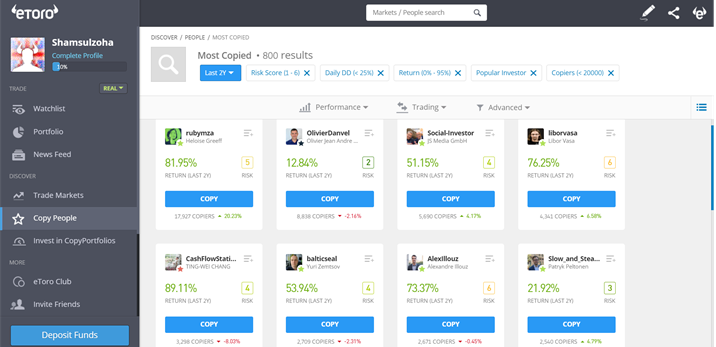 Image 2: eToro web page shows the portfolio of top traders. To get the best ones, you can employ various filters.
Pros
A leading reliable broker provides mirror trading services.
Filter option to get the best-performing market players.
The ability to access the management of your account is also available on your phone.
Cons
The performance of traders is not guaranteed, and you may lose more than what you bargained for.
Duplikium Trade Copier
Duplikium Trade Copier has support for my trading platforms, including MetaTrader 4/5, cTrader, FXCM, TradeStation, LMAX, and various fixed API with the ability to mimic positions to and from these. One can also resort to the useful features to complement their copy trading, such as the reverse mode option, filtering symbols, customizing settings, setting global account protection, and choosing their preferred server location. All the processes are carried out on their cloud service online, which is self-hosted.
Duplikium allows you to test their system, consisting of one slave and master account entirely free. Flexible prices start from 19 euros, and each plan has up to 9,999 accounts. Customer support is available 24/7 to answer any of your questions.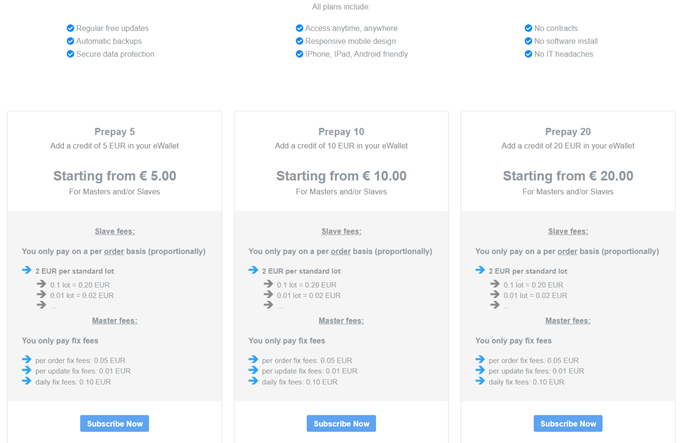 Image 3: Prepay options are also available as payment plans at Duplikium.
Pros
Cloud-based online service that sets up quickly in 3 minutes.
Affordable pricing.
Ultra-low latency of 1 ms with the benefit of copying your trades to any platform.
Cons
The live chat is a bit slow.
End of the Line
The services provided by free forex copiers may be lucrative for some, but you get what you pay for. In the big fight between bulls and bears, having a little advantage may prove to be fruitful in the end. Therefore spending a few to get a one-time license to get top quality mirror trading services is recommended.