Zeus EA is a trading solution that was designed by an EliteCurrenSea group. The developers claimed that we can expect to receive from 5% to 15% monthly. Alas, trading results don't match this statement. The trading involves high risks.
Zeus EA: to trust or not to trust?
It is difficult to trust this system. The core reason is that it lost much after huge drawdowns.
Features
The presentation includes short descriptions about how the system works and what features it has.
The developers claimed that the system can help us with automatic orders execution.
It can provide us with a stable income.
It should be used on the MT4 platform only.
We can trade with this system without errors.
There was a mentioned claim that we can make up to 15% monthly.
It's a fast-executing trading solution.
The trading can be performed with low risks to our balance.
It works with low drawdowns that aren't higher than 20%.
It had over 70% of the drawdowns.
It works with only one pair–EURUSD.
The robot can easily handle market volatility.
We should start trading with a balance of €2,500 or more.
If we need advice about what broker is the best for this system, we can ask freely.
We don't know details about strategies for sure.
The system supports various account types from Standard to ECN.
The core time frame is the short one–M5.
Price
The offer includes three prices: subscription, lifetime and sponsored renting. We can rent it a year for €799. The real account copy of the robot costs €999. The partner subscription will cost €499 for a year. After trading results, the robot should cost three times less. The managing account service allows us to care about nothing. The profit share is for accounts with $400–35%, $800–30%, $5,000–25%, $15,000–20%. We have no refund policy available.
Verified trading results

The backtest was performed on the four years of the tick data on the M5 time frame. It has obtained 374.25%. An average monthly gain was 2.8%. The drawdowns were high.

On the tests, the system showed that it couldn't make profits without Martingale. There were -24,479 pips lost.

The advisor wasn't profitable in pips in both directions.
We have a system that works on a real EUR account on Key to Markets. This broker is rarely used for robot trading. The leverage is 1:500. The system receives data from the MetaTrader 4 platform. The account has a verified track record. Its total gain is 14.09%. An average monthly gain is 0.70%. The maximum drawdown is insane–71.01%.

The robot has executed 70,356 deals with -143,737 pips lost. So, this means that there should be Martingale. This sets the account at higher risks because it requires several times more margin to keep orders on the market. An average win is 8.17 pips when an average loss is much bigger–24.69 pips. It works with an accuracy rate of 68-69%. An average trade length is 14 hours and 9 minutes. The profit factor is 1.03.

We may note that the developers keep a transparency level low.

There's a 55.9% chance of losing 10% of the balance.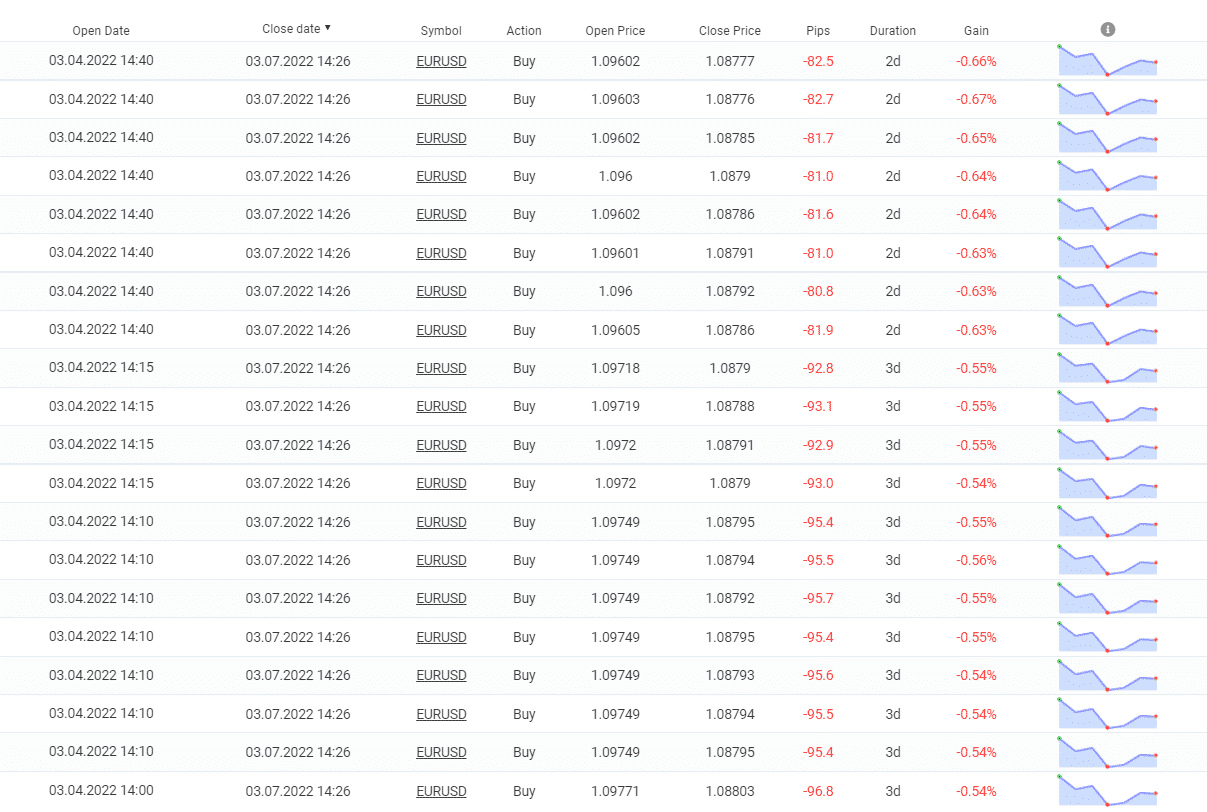 We may note how aggressive the robot works and how huge those Grids are.
Vendor transparency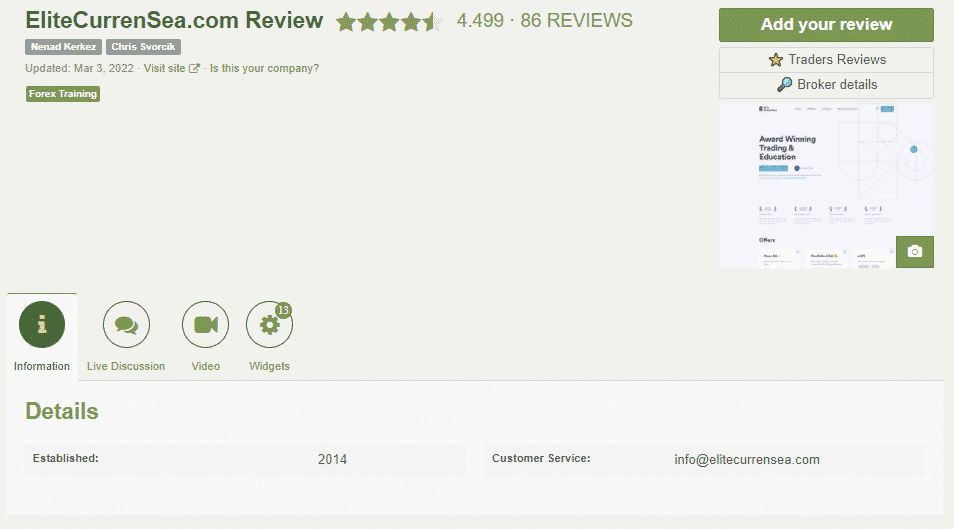 EliteCurrenSea has a profile on Forex Peace Army created. We have 86 reviews that formed a 4.499 rate.



EliteCurrenSea received various negative testimonials. We are not surprised after the trading results we saw.