True Range Pro is a trading solution that can be found on the MQL5 forum. The advisor gets some attention from traders. So, we have decided to take a look at it.
True Range Pro: to trust or not to trust?
We don't know for sure. The final decision is up to you.
Features
The presentation includes some claims, explanations, and details that we systemized in the list.
The system works automatically on the clients' terminal. Traders may relax and they have to do nothing in addition.
The advisor is "ROI #1 in ZuluTrade TOP."
It works with a Grid of orders and acalping.
We can obtain 5-10% monthly on EURUSD on the M5 time frame.
We can obtain 20-40% monthly on GBPUSD on the M1 time frame.
It works only with fixed Stop Losses.
The system protects us from high spreads.
It was tested to work on the Weltrade broker.
MT4 and MT5 versions are available for purchase.
The GMT offset should be +3.
We may work with 1:100 leverage or higher.
A VPS service is a good extra.
The best brokers for this system are: Weltrade, ForexChief DirectFx, IC Markets Raw Spread.
Price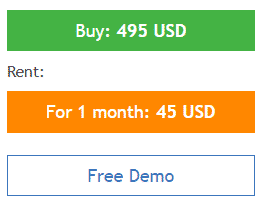 The pricing was increased from $195 to $495 for a single copy. We have a single rental option for $45. The system is available for demo usage. So, we can download it for free.
Verified trading results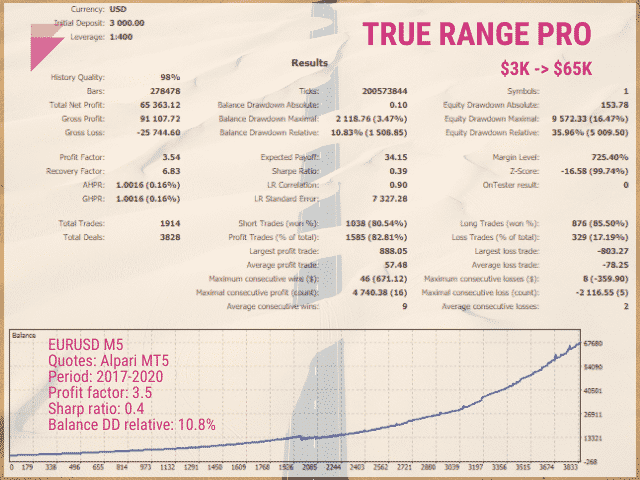 There's a backtest report of EURUSD on M5 with extra explanations. The tick data was picked from 2017 to 2020. The profit factor was 3.5. The maximum drawdown was 10.8%. An initial deposit of $3,000 turned into $65,363 of the total net profit.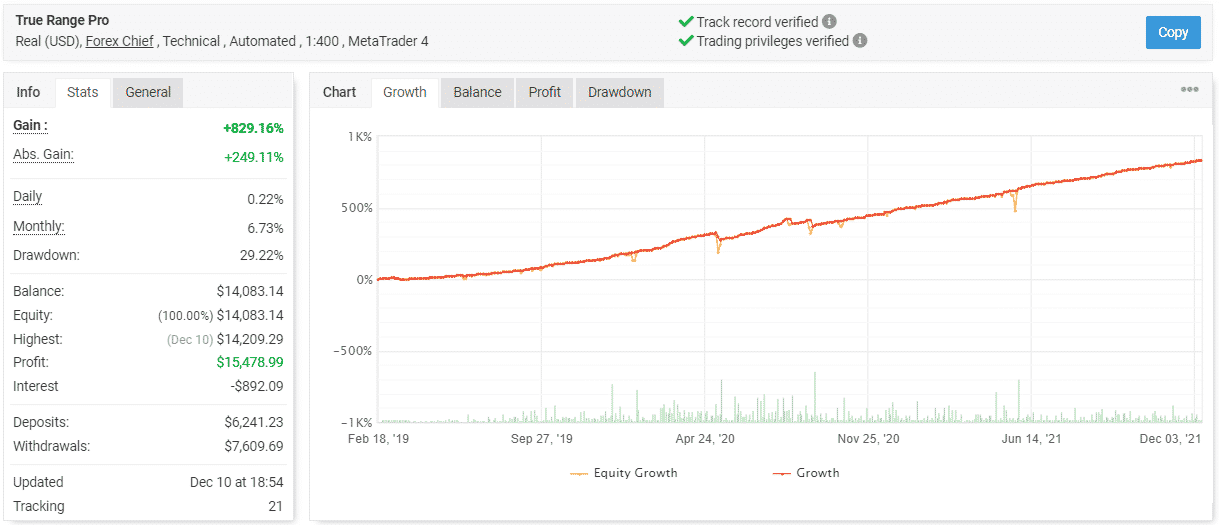 The advisor has its own real account to run. It's a real one running on the Forex Chief brokerage with 1:400 leverage on MT4. The account was deposited at $6241 and withdrawn at $7609. It has been working since February 18, 2019. The absolute gain has become 829.16%. An average monthly gain is 6.73%. The maximum drawdown is 29.22%.

It has executed 1390 deals with 11,573 pips obtained. An average win is 15.72 pips when an average loss is -20.45 pips. The win rate is 78% for long and 80% for short trading positions. An average trade length is one day. The profit factor is 2.50.

The advisor trades both directions almost equally by frequency.

The advisor trades at night and during the Asian session.

Tuesday with 205 orders is the most traded day.

It works with low-medium risks to the balance.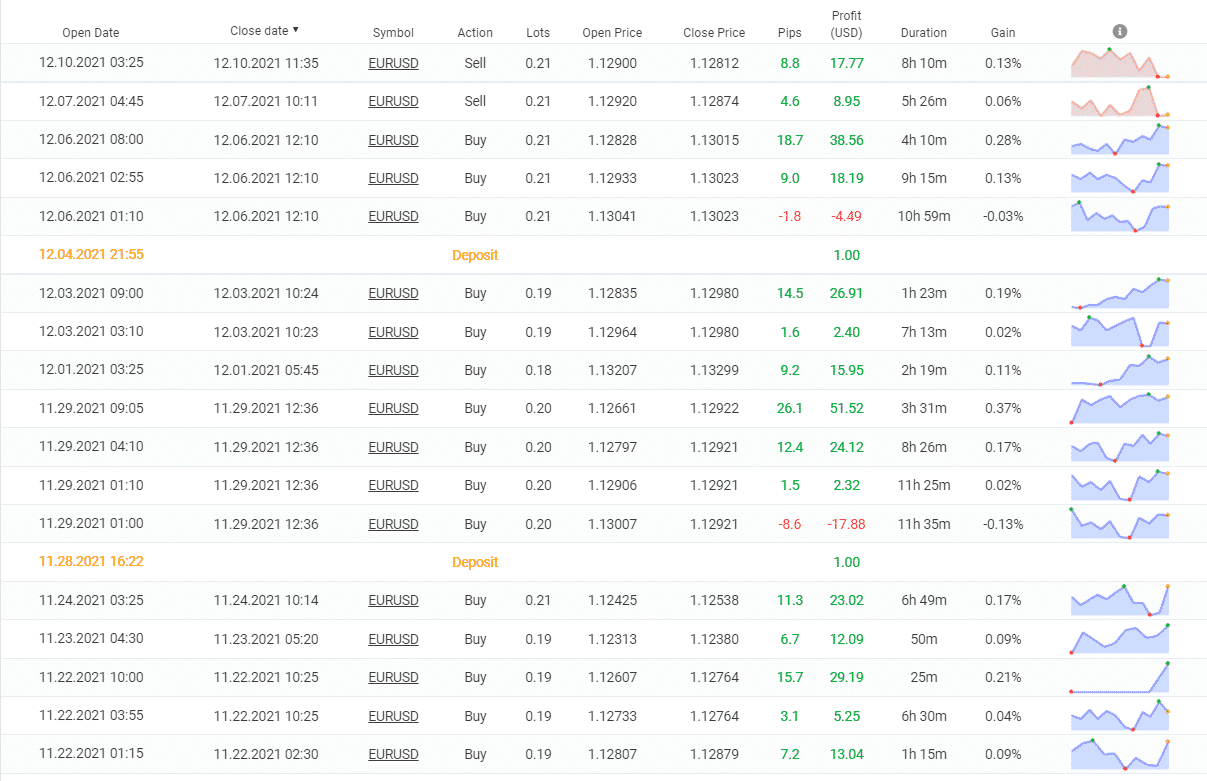 The system trades with a Grid of several orders to make even more profits increasing risks.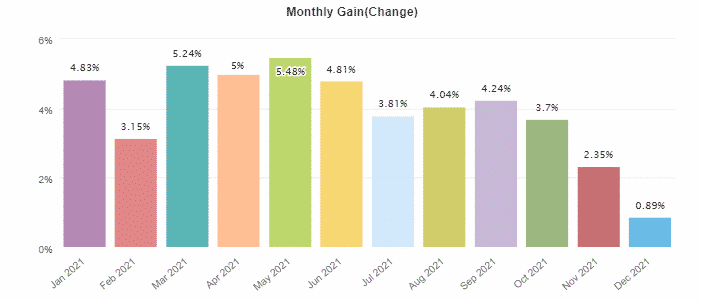 December 2021 will be the least profitable month this year.
Vendor transparency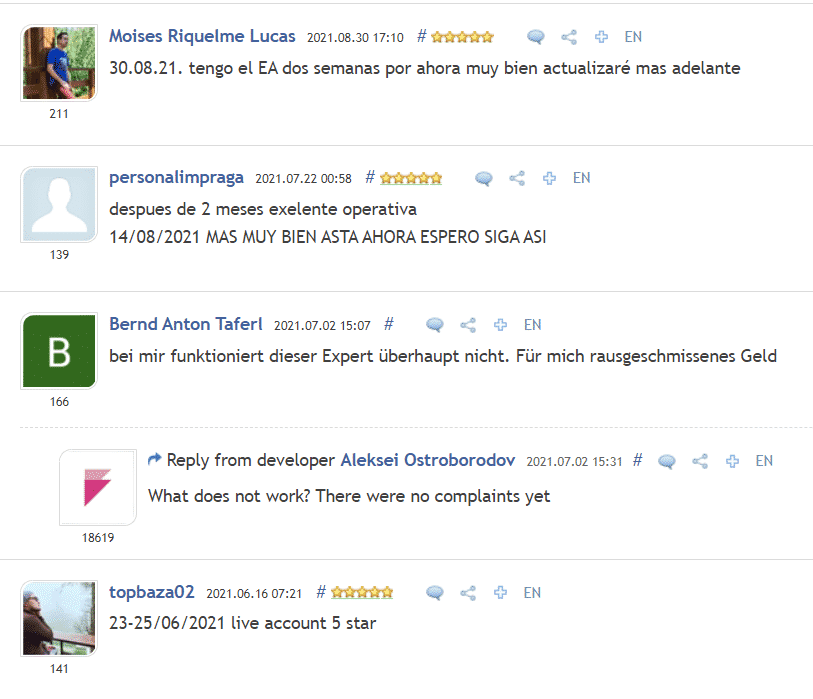 We have some positive testimonials written. We don't know if they are relevant.

Aleksei Ostroborodov is a developer from Russia with a 18,885 rate. There are 11 products and 17 signals in his portfolio. They have a five star win rate based on 39 reviews.