Topstep is a unique platform that allows traders to prove their skills in the forex market through a Trading Combine – a real-time, simulated account. On successful completion of the Trading Combine's objectives, traders have the opportunity to trade with Topstep's funded account. This review aims to provide an in-depth examination of Topstep's features, trading conditions, and overall trading experience, helping potential investors make an informed decision.
What is Topstep Forex?
Topstep Forex is a proprietary trading firm that offers a novel approach to forex trading. Instead of requiring traders to invest their capital, Topstep offers a two-step evaluation process. Firstly, traders participate in a simulated trading account known as the Trading Combine. Here, participants must meet certain profit targets and follow specific rules to show their trading acumen. Successful traders are then invited to a Funded Account program where they trade real capital provided by Topstep. In return, Topstep receives a portion of the profits. This model allows traders to earn while they learn, minimizing risk, and fostering responsible trading habits.
Key features and benefits
Topstep Forex offers a range of key features and benefits that make it an attractive platform for aspiring Forex traders. Here are some of the main features and benefits of Topstep Forex:
Trading Evaluation: Topstep Forex provides a simulated trading evaluation process where traders can showcase their skills and prove themselves without risking their capital. This evaluation helps traders gain credibility and access to funded accounts.
Funded Accounts: Once a trader completes the evaluation process, they have the opportunity to trade with a funded account provided by Topstep Forex. These accounts come with real capital, allowing traders to start trading without the need for significant personal funds.
Risk Management Guidelines: Topstep Forex emphasizes the importance of risk management and provides traders with clear guidelines to follow. This helps traders develop discipline and control over their trading strategies, reducing the chances of significant losses.
Profit Sharing: Traders who trade successfully with a funded account can keep a portion of their profits. Topstep Forex offers a profit-sharing model, allowing traders to earn a percentage of the profits they generate while trading with the funded account.
Educational Resources: Topstep Forex offers a range of educational resources to help traders improve their skills and knowledge. These resources include webinars, articles, and access to experienced mentors who can provide guidance and support.
Real-time Market Data: Traders on Topstep Forex have access to real-time market data, enabling them to make informed trading decisions based on current market conditions. This helps traders stay ahead of market trends and seize profitable opportunities.
Community and Support: Topstep Forex has a vibrant community of traders where members can connect, share insights, and learn from each other. Additionally, the platform provides dedicated customer support to assist traders with any questions or issues they may encounter.
Overall, Topstep Forex offers traders the opportunity to prove their skills, gain access to funded accounts, and benefit from risk management guidelines and profit sharing. With educational resources and a supportive community, Topstep Forex aims to empower traders and help them succeed in the forex market.
How Topstep Forex Works
The process of using Topstep Forex can be broken down into a few simple steps:
Sign Up: The first step involves creating an account with Topstep Forex. During the sign-up process, traders choose their account size for the Trading Combine.
Trading Combine: Traders start trading in the Trading Combine, a simulated environment. Here, they must meet specific profit targets and adhere to trading rules set by Topstep. The Trading Combine aims to foster discipline and responsible trading practices.
Performance Evaluation: If traders complete the Trading Combine, their performance is reviewed. If they meet the profit targets and follow the rules, they move to the next step.
Funded Account: Successful traders are offered a funded account. This account is backed by Topstep's capital, meaning traders do not need to use their own money. Traders can start trading immediately with this account.
Profit Sharing: Traders keep 80% of the profits they generate while trading with the funded account. Topstep receives the remaining 20% as a fee for providing the trading capital and resources.
By following these steps, traders can potentially earn a steady income from Forex trading without investing personal capital, while also gaining valuable trading experience and knowledge. Topstep Forex's unique model helps traders minimize risk and maximizes their potential for success in the Forex market.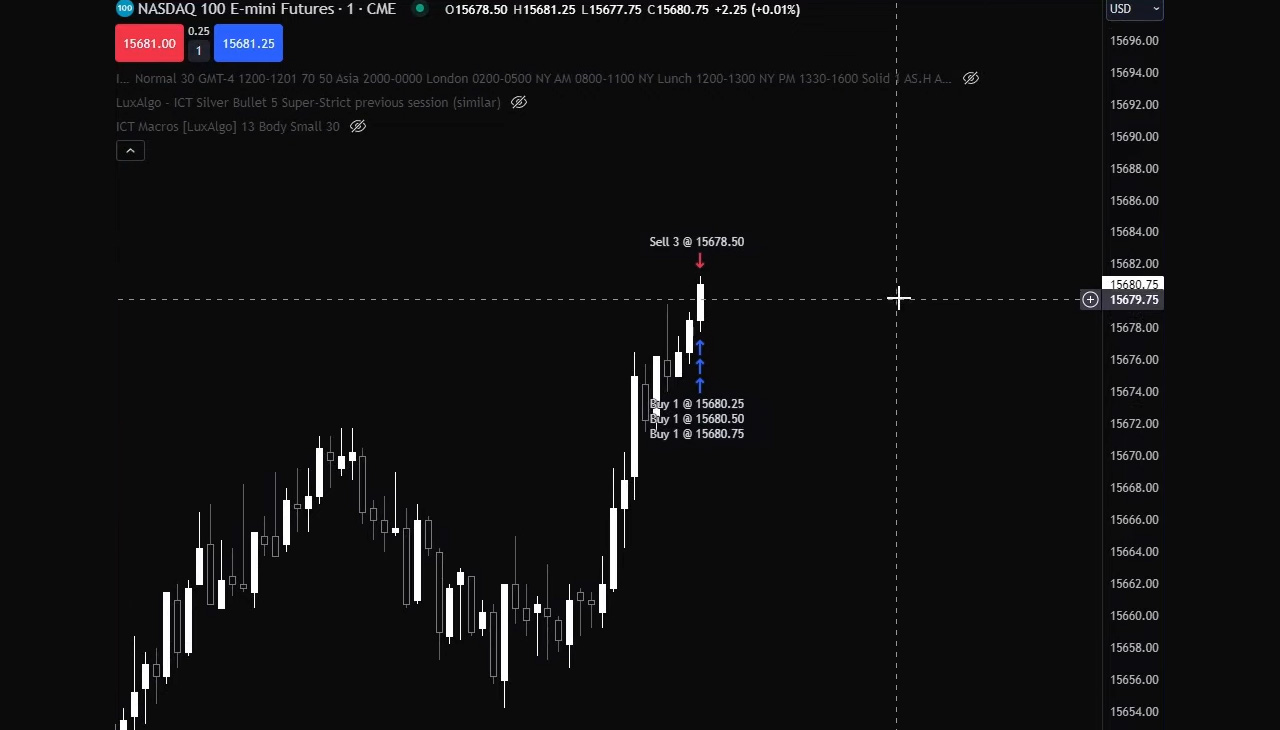 Success Stories and Testimonials
Topstep Forex has transformed the trading journeys of many individuals, providing them with the tools and resources to succeed in the Forex market. Here are a few success stories and testimonials from Topstep Forex's traders:
John, United States – "Topstep has been a game-changer for me. The Trading Combine helped me refine my strategy, and getting a funded account without putting my capital at risk was a huge relief. Now, I'm making consistent profits, and the 80% profit share is a great deal."
Li, Singapore – "I'm grateful for the educational resources at Topstep. The webinars and articles have improved my understanding of the market tremendously. Moreover, the supportive community and customer service have always been there when I needed assistance."
Maria, Spain – "Risk management was a challenge for me earlier. However, Topstep's clear guidelines have made me a more disciplined trader. I now have a funded account, and I'm thrilled with the profits I'm making."
Ahmed, United Arab Emirates – "Topstep's real-time market data has been invaluable in making informed trading decisions. The profit sharing model is fair, and I feel like I'm not just a trader, but a part of a supportive community."
These testimonials underscore the positive impact Topstep Forex has had on its traders. It's not just about making profits – it's about learning, improving, and becoming a part of a global trading community.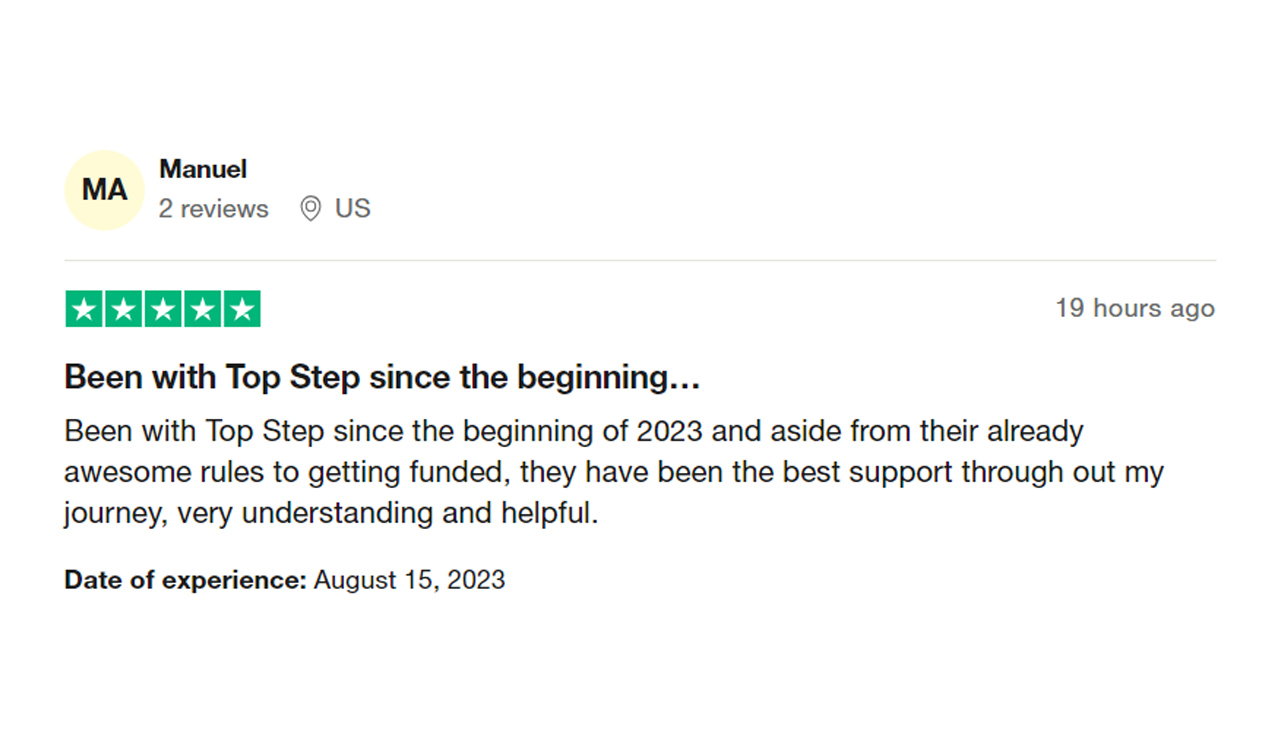 Pricing and Membership Options
Topstep Forex offers a range of pricing and membership options to suit various trading needs and budgets:
Starter: The Starter membership costs $125 per month. This plan includes a $50,000 Trading Combine account and a $50,000 funded account upon successful completion of the Trading Combine.
Standard: The Standard membership is available for $165 per month. It includes a $100,000 Trading Combine account and a $100,000 funded account upon passing the Trading Combine.
Premium: The Premium membership, priced at $325 per month, provides a $150,000 Trading Combine account and a $150,000 funded account upon successful completion of the Trading Combine.
All membership options come with access to Topstep Forex's educational resources, real-time market data, and the trading community. The primary difference lies in the account size and the potential for higher profits with higher-tier memberships. Traders can choose the plan that best aligns with their trading goals and financial capabilities. Remember, all prices are subject to change and it's always a good practice to check the current rates on the Topstep Forex site for the most accurate information.