Cryptocurrencies are popular assets among day traders who focus on the spot, futures, and other derivatives. It is important to use actual data sources to have an edge in the markets. As a result, many participants are willing to pay hundreds of dollars per month on key tools in the industry. Here are some of the most popular crypto research platforms.
Glassnode
Glassnode is one of the most popular crypto research platforms in the world. The tool is used by thousands of people to get an insight into data and trends in leading cryptocurrencies.
Glassnode offers three broad services. First, it has a studio, which provides on-chain data with intuitive graphics. Second, it has a metrics section with the broadest collection of on-chain data across hundreds of assets. Finally, it has an insights service where its experienced team comes up with actionable content.
In addition, its members have created an online academy that guides people about what on-chain data is, how it is used, and some of the important things to watch when doing this kind of analysis.
The service is loved because of several factors. First, it has unique visual features that make it possible to analyze a vast amount of data with ease. Second, it tracks a wide variety of cryptocurrencies. And finally, its insights that are sent to subscribers have actionable trading insights. For example, the chart below shows the performance of Bitcoin compared with the number of active accounts.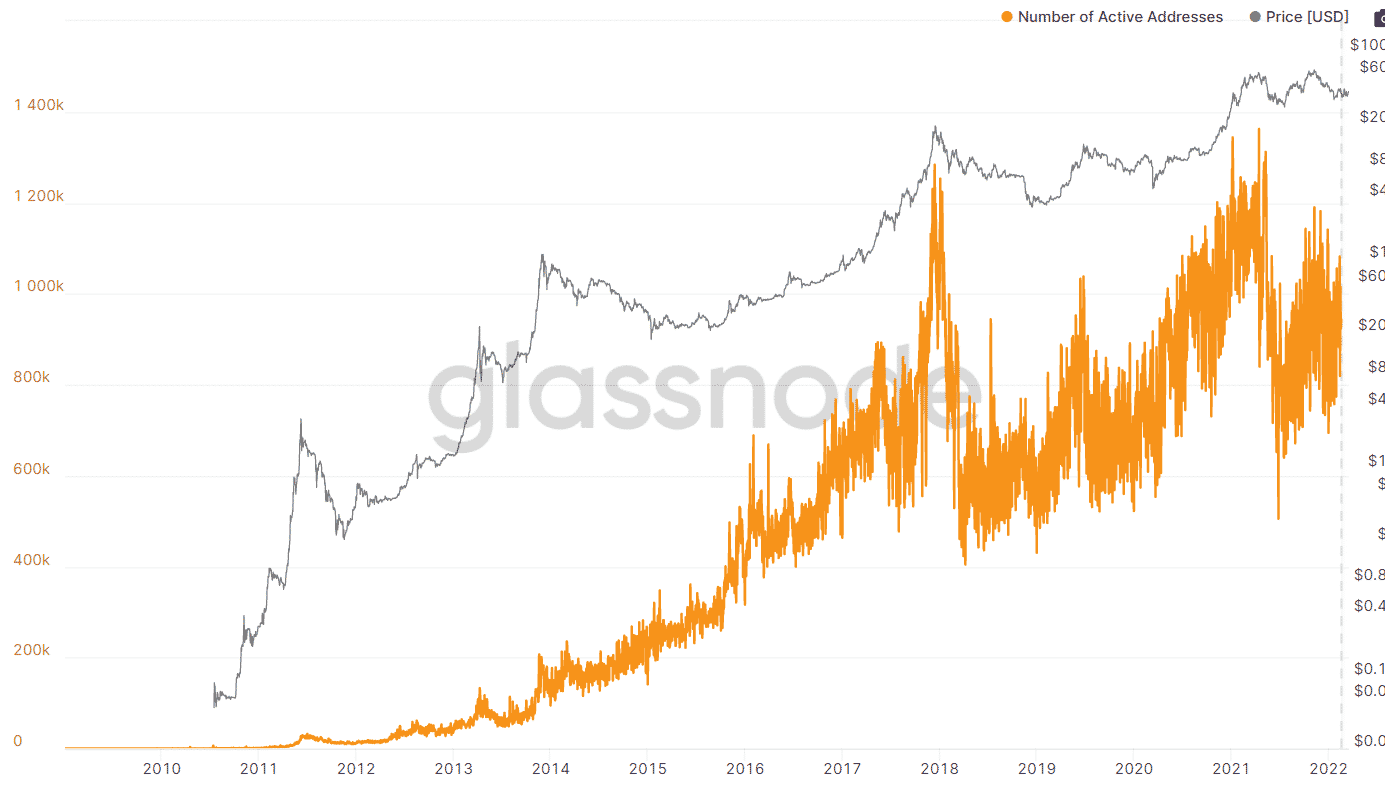 Glassnode has three main pricing packages. The free version of the website provides most features available in the premium one, but it has some vast limitations. The second option is known as Advanced, and it costs $29 per month. Its top offer is that it has tier 1 metrics of up to 1 hour. Third, there is the professional package that costs $799 per month. Finally, institutions have personalized packages.
Messari
Messari is a comprehensive cryptocurrency analysis tool that has a large trove of data that is useful for both traders and investors.
The most basic data offered by the platform is the current cryptocurrency prices. You can find the current and historical prices of thousands of coins like Bitcoin and LUNA.
Inside these cryptocurrencies, Messari offers in-depth data that will help you become a better trader. When you open Bitcoin's page, you will find metrics like supply, mining trends, addresses, exchange flows, fees and revenue, and network activity. For example, by looking at Bitcoin inflows and outflows, you can find it easier to explain the current price action of the asset.
Further, Messari shows customers the overall prices that are offered by various exchanges. This can help them find the most affordable broker.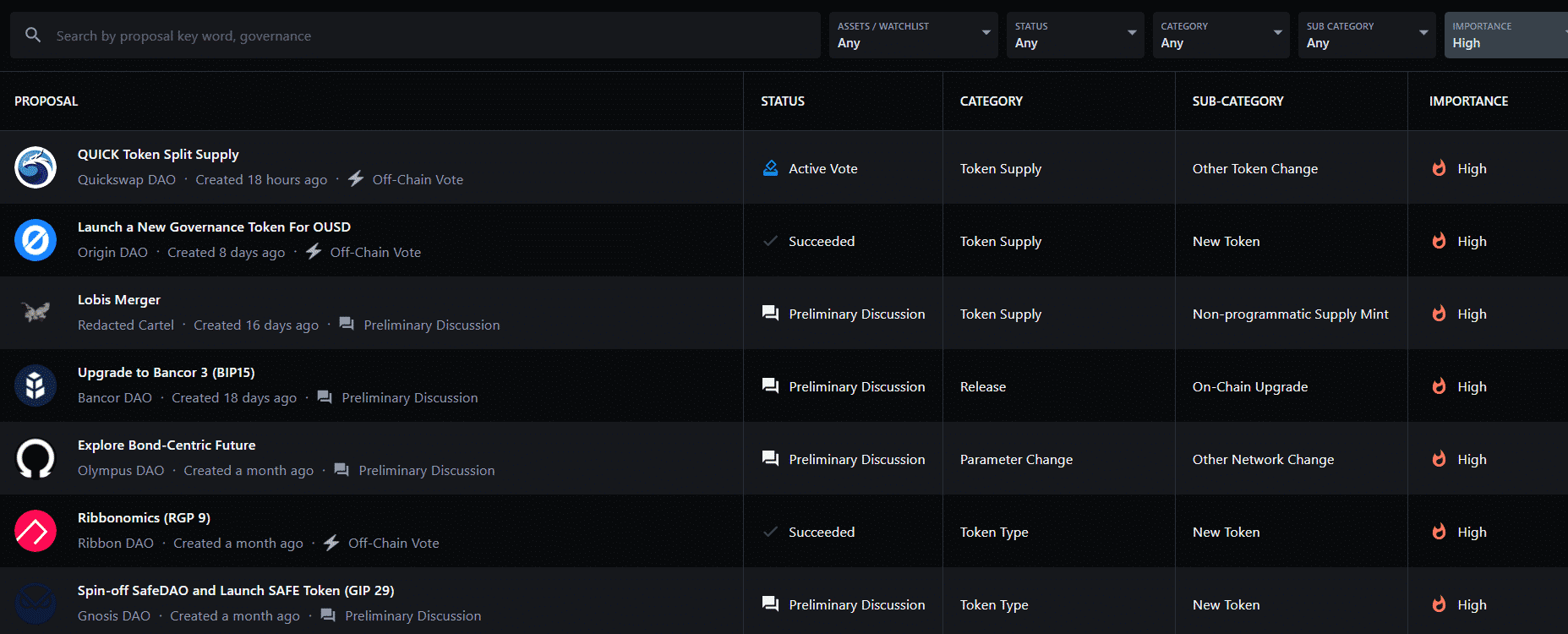 Most importantly, it has a Governance portal that collects data from thousands on platforms about the upcoming governance votes, as shown above.
IntoTheBlock
IntoTheBlock (ITB) is another popular crypto research tool popular among market participants. The company offers a number of services like price predictions, blockchain analytics, DeFi analytics, and market analytics.
In blockchain analytics, the company collects a large trove of data and provides it in a simple-to-understand format. For example, you can learn more about inflows into a particular coin and the number of active addresses. It tracks over 500 cryptocurrency assets. The chart below shows what a simple dashboard of ITB looks like.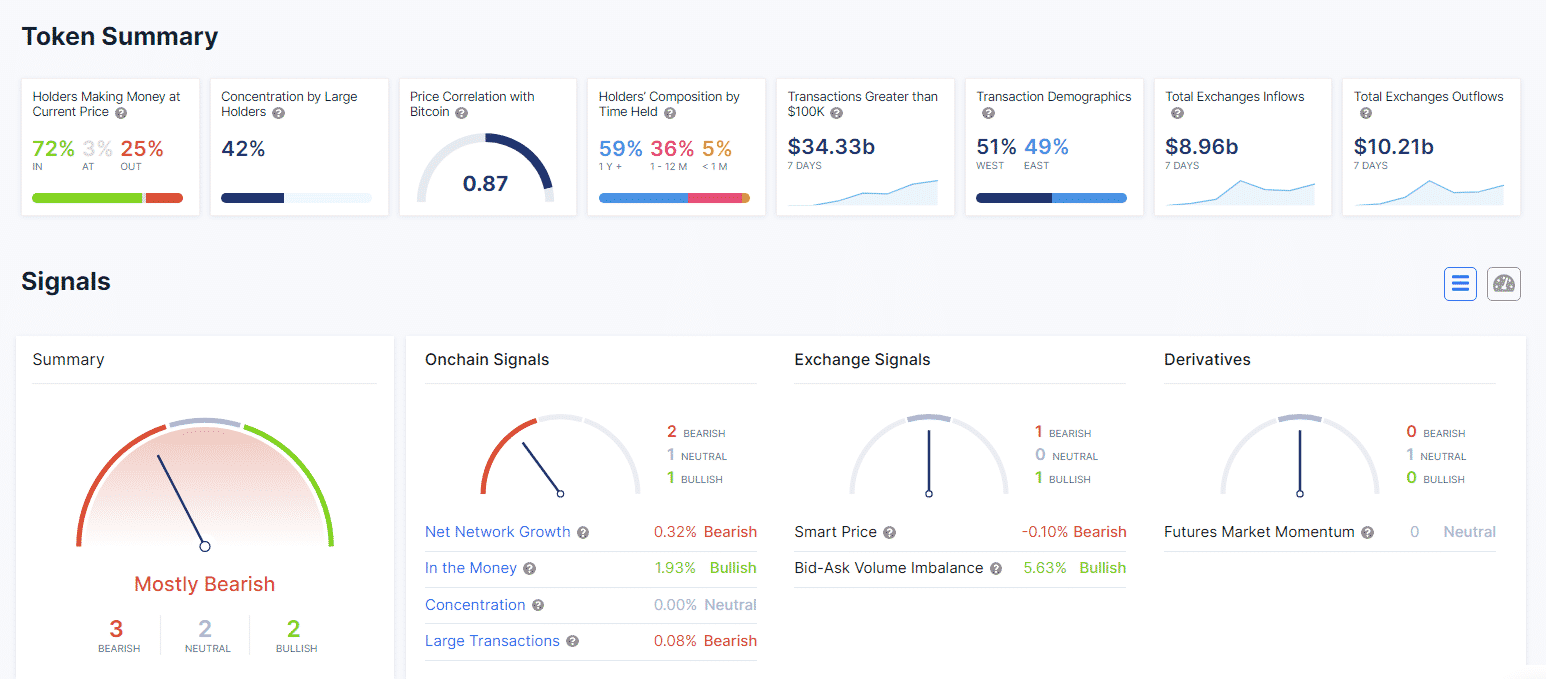 In price predictions, the platform uses artificial intelligence to forecast the movements in prices. While the platform is not perfect, its insights are important.
The company also provides the most in-depth data about DeFi, showing the overall market cap and total value locked (TVL) of platforms. For example, it looks at the total volume of stablecoins flowing in and out of several assets.
While IntoTheBlock has intensive data, its packages are significantly cheap. For example, its service goes for just $10 per month for all individuals. They can save about 17% of this fee if they pay annually.
Staking Rewards
There are several ways of making money in the cryptocurrency industry. For example, you can become a trader and focus on short-term swings. Alternatively, you can become an investor and allocate funds in the long term. Additionally, it is possible to make returns by mining cryptocurrencies.
Another option that is becoming popular among people is known as staking. It is simply the process where you contribute your coins to validators for some interest. Some coins provide a yield of as much as 10%.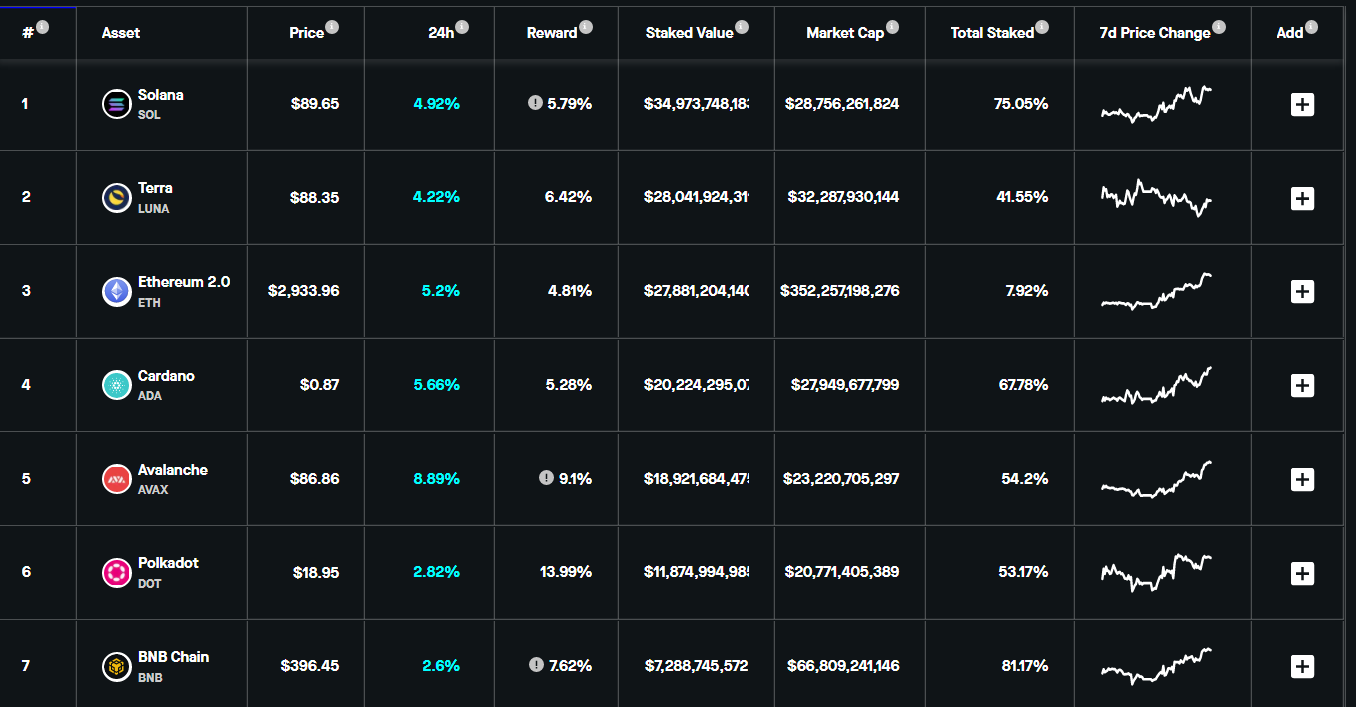 Staking Rewards is a good platform that provides data on key proof-of-stake platforms. In it, you can find the current price of an asset and the yield that it is offering. As such, it can help you save time and identify the best-yielding products. The chart above shows what its dashboard looks like.
CoinPricePredict
Most traders rely on several tools to analyze currencies and make better decisions. For example, they need up-to-date news about various coins. They also want a platform to see the latest prices of most coins. Further, they consider views from other experienced traders about the direction of cryptocurrencies.
CoinPricePredict is a fast-growing platform that offers all these solutions in one platform. In it, you will find a stream of the latest news about a variety of cryptocurrencies. Further, it has a platform that allows people to leave their coin predictions. Most importantly, the service has an in-house team of experts who send their views on a daily basis.
Summary
The blockchain industry is one of the fastest-growing industries in the world. As a result, the number of companies offering a wide variety of tools in the sector is growing. This article has looked at some of the most useful tools that you can use to conduct your cryptoanalysis, whether you are a trader or an investor.