Tickeron is a cutting-edge, AI-powered investment tool designed to empower both novice and seasoned investors in their financial decision-making process. Leveraging artificial intelligence algorithms, Tickeron provides precise predictions and personalized investment advice across various asset classes, including stocks, ETFs, and cryptocurrencies. Its unique blend of technology and finance offers users a chance to optimize their investment strategies and increase their chances of achieving financial success.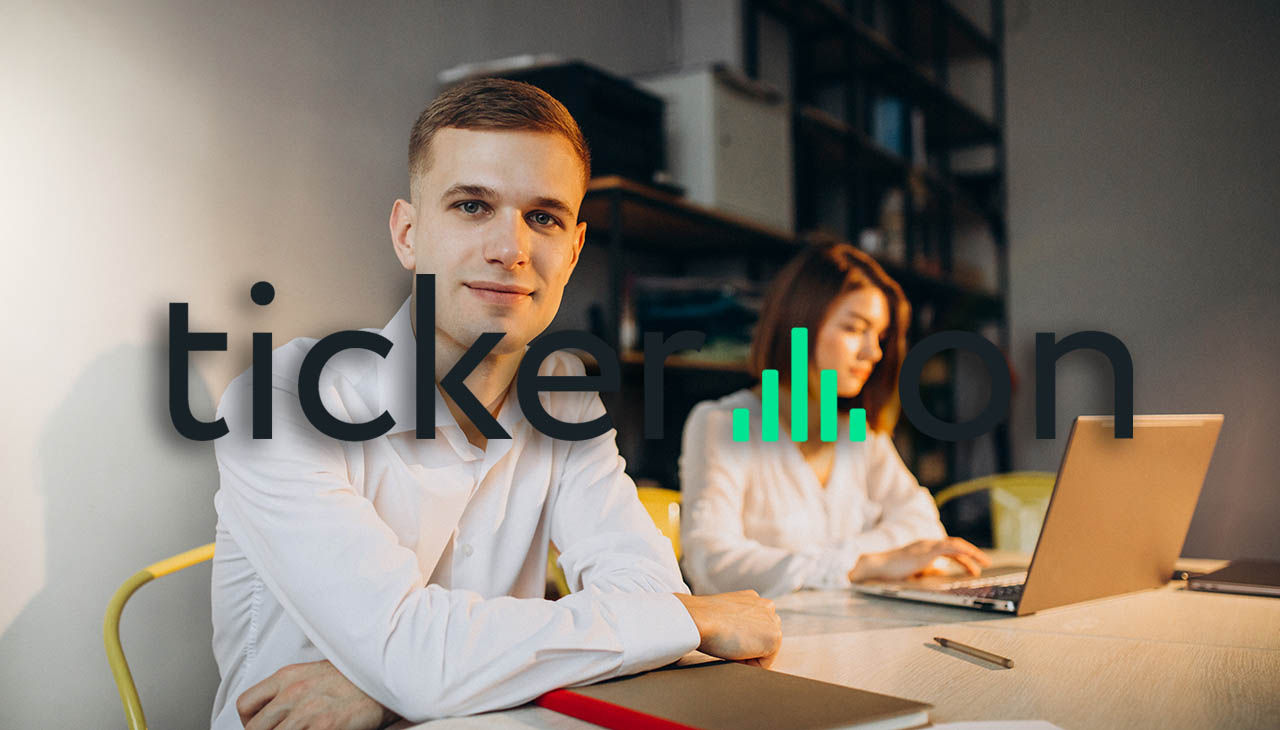 Features
Tickeron offers a range of features designed to assist traders and investors in making informed decisions. Some key features include:
AI-Powered Trading Tools: Tickeron utilizes artificial intelligence algorithms to analyze market data and generate real-time trading signals. These tools can help identify potential trading opportunities and provide insights into market trends.
Investment Insights: Tickeron provides investment insights based on advanced data analysis and machine learning techniques. These insights offer recommendations on stocks, ETFs, cryptocurrencies, and other investment options, helping users make well-informed investment decisions.
Technical Analysis Tools: Tickeron offers a suite of technical analysis tools that allow users to analyze price patterns, indicators, and historical data. These tools can assist in identifying support and resistance levels, trend reversals, and other important trading signals.
Backtesting and Portfolio Analysis: Users can backtest their trading strategies using Tickeron's platform, which allows them to simulate trades based on historical data. Additionally, Tickeron provides portfolio analysis tools to help users evaluate the performance and risk of their investment portfolios.
Education Resources: Tickeron offers educational materials and resources to help users enhance their trading and investing knowledge. These resources include articles, videos, webinars, and tutorials covering various topics such as technical analysis, fundamental analysis, risk management, and more.
Customizable Alerts: Tickeron allows users to set up personalized alerts based on specific criteria, such as price movements, technical indicators, or news events. These alerts can be received via email or mobile notifications, ensuring users stay updated on market developments.
Social Sentiment Analysis: Tickeron utilizes natural language processing and sentiment analysis to monitor social media platforms and news sources for market sentiment. This feature provides insights into public opinion and can help users gauge market sentiment surrounding specific stocks or cryptocurrencies.
Customer Support: Tickeron offers customer support services to assist users with any technical or platform-related issues. Users can contact the support team through email or chat, ensuring prompt assistance when needed.
Please note that the availability of specific features may depend on the user's subscription plan.
Tickeron's AI-powered Trading Tools
Tickeron's AI-powered trading tools stand out due to their impressive capabilities in interpreting complex market data. The AI scans and analyzes vast amounts of data at lightning speed, spotting patterns and trends that might be missed by the human eye. This allows the platform to generate highly accurate trading signals, which are crucial for making informed financial decisions. These tools can help identify potential trading opportunities, provide insights into market trends, and even predict future price movements. Be it day trading or long-term investing, Tickeron's AI trading tools cater to all styles and strategies, offering an unprecedented edge in the competitive world of trading and investments.
Tickeron's Education Resources
Tickeron's commitment to user education is evident in its comprehensive range of educational resources. These materials aim to equip users with the necessary knowledge and skills to navigate the world of trading and investing effectively. From beginners to experienced investors, everyone can benefit from Tickeron's extensive library of articles, videos, webinars, and tutorials. These resources cover a wide array of topics, such as the basics of stock trading, fundamental and technical analysis, risk management strategies, and understanding market trends. Moreover, Tickeron regularly updates these materials to ensure users are informed about the latest developments and techniques in the financial markets. This commitment to continuous learning makes Tickeron more than just a trading tool—it's a complete educational platform for investment and trading empowerment.
Pricing and Plans
Tickeron offers a variety of subscription plans tailored to meet different trading needs and budgets.
Free Plan: This plan provides basic access to Tickeron's platform, including some AI-generated predictions and insights. It's a great starting point for those new to trading and investing.
Premium Plan: Priced at $25 per month, the Premium Plan unlocks more advanced features, including comprehensive AI predictions, portfolio analysis tools, and personalized investment advice. This plan is ideal for intermediate traders.
Professional Plan: For the seasoned investor, the Professional Plan, costing $45 per month, offers full access to all Tickeron features, including advanced AI trading tools, backtesting, and extensive educational resources.
All plans come with a 14-day free trial, allowing users to test the platform and its features before committing. Please note that pricing and plans can vary, and it's always best to check Tickeron's website for the most up-to-date information.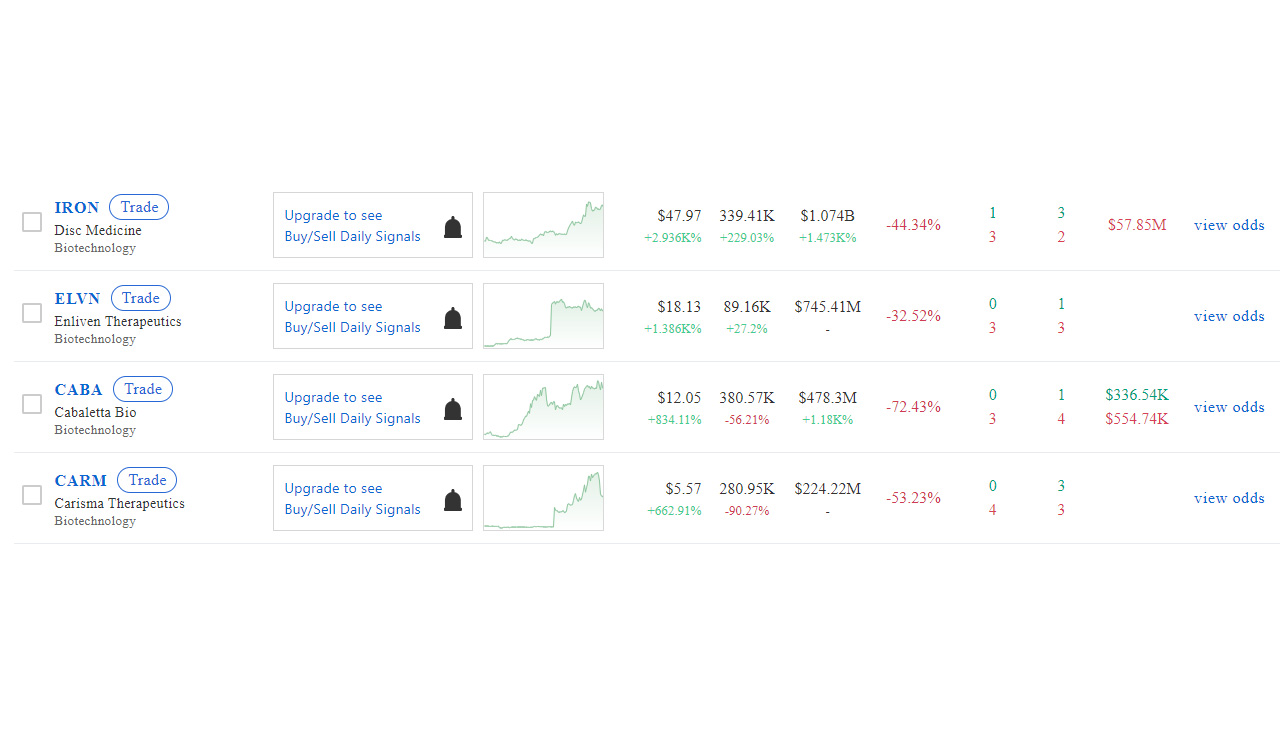 Customer Support and Reviews
Tickeron is reputed for its responsive and helpful customer support. Users can reach out via email or chat and can expect swift assistance with any technical or platform-related issues. The support team's dedication to ensuring a smooth and efficient user experience is consistently appreciated by Tickeron's user community.
As for reviews, Tickeron has received positive feedback from its users, who commend the platform for its advanced AI-powered trading tools, comprehensive educational resources, and reliable customer support. Users have specifically mentioned how Tickeron's AI tools have helped them spot profitable trading opportunities, and how the educational resources have enhanced their trading knowledge. The platform's commitment to continuous innovation and user education has made it a favorite among both novice and experienced traders. However, like any platform, Tickeron has room for improvement, and it continually strives to enhance its services based on user feedback and market trends.