As a trader, a laptop is one of the finest devices you should have. Keeping updated on the market condition is vital to thriving in Forex. With the best laptop for Forex trading, you can have the pulse of the market whenever you need it and from any place.
If you are not familiar with the type and model of laptops, the choices available can overwhelm you. Not only do you need to consider the browsing capability, but also the compatibility of the device with the software you use.
Furthermore, there are many other factors like memory, battery power, quality, and more that you have to look into. Fortunately, we have done all the hard work for you with our list of the ten best laptops for Forex trading.
By reading our guide, you will be able to know what to look for and choose from our list of the best laptops for you trading Forex.
Top-10 best laptop for forex trading
Without the right laptop, the possibility of disruption in your productivity is very high. Our list of best laptops will help in narrowing down your choices. You will be able to identify a suitable one that meets your specific needs. Here is our list:
Acer Aspire 3
Lenovo Ideapad 520S-14IKB
Acer Predator Helios 300
Apple Macbook Pro
Apple 13.3 Macbook Air
Lenovo Y7000
Asus Zenbook UX330UA-AH54
Dell XPS 15
Acer Aspire 5
H3 HP Envy 17
How to choose the best laptop for forex trading?
Market analysis is difficult to perform if your laptop is very slow or outdated. And monitoring hours are more for Forex trading. A laptop with a strong battery is necessary. There are so many other things that you need to mull over. Here are a few pointers on the selection of the best Forex trading laptop.
Monitor
When picking a monitor, consider the factors noted below:
You need to keep track of the market events for long hours.
You will be staring at stats that can easily tire your eyes.
So, the best choice when it comes to a monitor is selecting a laptop that is more than 13 inches but not more than 17 inches, as transportability can be an issue. The next factor is screen resolution. While 1080 pixels work well, you can also go for the 4K resolution if the price is not a concern for you.
Processor
The processor is crucial for the processing of values, data, and calculations. During trading, you will have multiple pages open and use multiple browsers and software. A strong processor is a must.
If you are on a budget, an i5 or i7 Intel processor is ideal. Such processors come with 5 or 6 cores which is enough for traders. But if you are looking for higher performance quality, the Intel Core i7-6950x is a good choice. It has ten cores at a speed of 4 GHz.
RAM
RAM denotes Random Access Memory and signifies the data your system can store. For trading, you must have a minimum of 8 GB storage. But if you are looking at superior performance, 16 GB RAM or higher is ideal. The higher your storage space, the smoother your trading software will work. Make sure you can move to higher storage if needed. Many laptops come with an extra slot for upgrading externally or internally.
Source of electricity
The source of power for your laptop is key to good performance. So, search for devices that have a minimum of 8 hours of battery life. You can find laptops with a battery life of a maximum of 20 hours. Such models are sufficient for most traders. But if your trading time is average, you can use these laptops for a couple of days on a single charge.
In addition to the battery life, look at the quick charging capacity of the battery. Ensure the battery charging time is not more than an hour.
Graphics card
The integrated graphics chips that are present in computers available now are not sufficient for trading. For analyzing the trading charts and other analytic structures, you need a more effective graphics card. If you are using more than one monitor, the combined format will not work.
As an alternative, look for graphic cards like AMD or NVIDIA. These cards come with a cooling system. If you are looking for a budget option, you can go for models like PNY Quadro K620 Graphic Card, EVGA GeForce GTX 1070 SC GAMING ACX 3.0, 8GB GDDR5, and Nvidia Quadro K1200 Low Power, Low Profile.
What are the 10 best laptops for forex trading?
Now that you know what to look for in a laptop, you can easily identify the Forex trading laptop that suits you the best. Besides the above-mentioned criteria, two more factors help you make the final decision. The cost and quality of the product are key factors to note. So, here we have lined up the best laptop for Forex trading.
Acer Aspire 3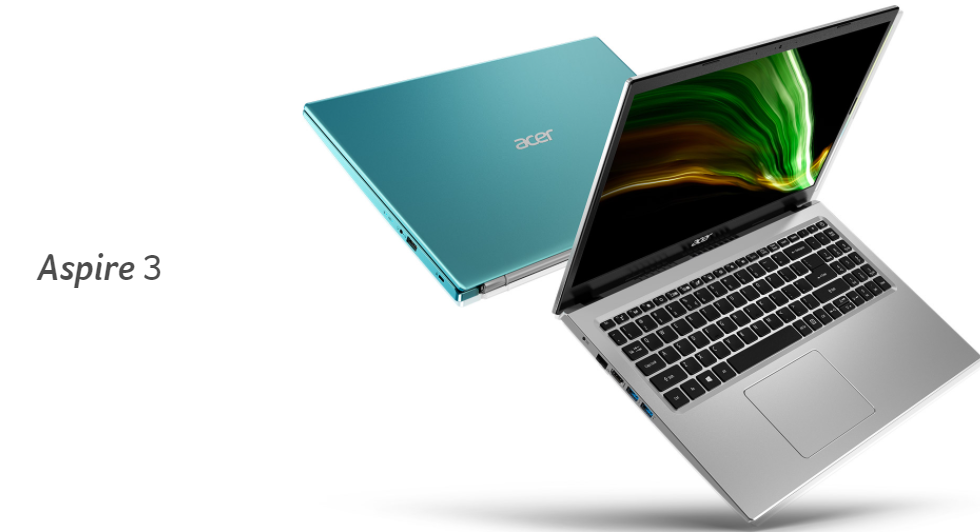 The Intel Core i5 8TH generation processor in this Acer Aspire model offers a high-performance level at a relatively affordable price. You can select from different screen sizes like 17 inches, 15 inches, and 14 inches. Other important specs of this laptop include:
A screen resolution of 1920 by 1080 pixels.
The laptop is produced with an all-plastic frame, which makes it slim and light in weight. It weighs around 1 pound and has a dimension of 14.3 x 9.7 x 0.78 inches.
The RAM capacity is 8 GB, and storage space is 256 GB SSD.
An Intel Core i5-1035G1 quad-core processor is present in the CPU.
For connectivity, two USD 2.0 ports, a single USB 3.1 port, ports for microphone in, headphone out, combo jack micro, and SD media card reader are present.
The expected battery life is from 5.5 up to 9 hours.
If you want a budget laptop that provides decent performance, this model is a good choice. It has impressive battery life, above-average resolution power, and good structural integrity, and it supports only a single channel memory. The hardware used is dated, providing low performance and viewing angles are not good.
Lenovo Ideapad 520S-14IKB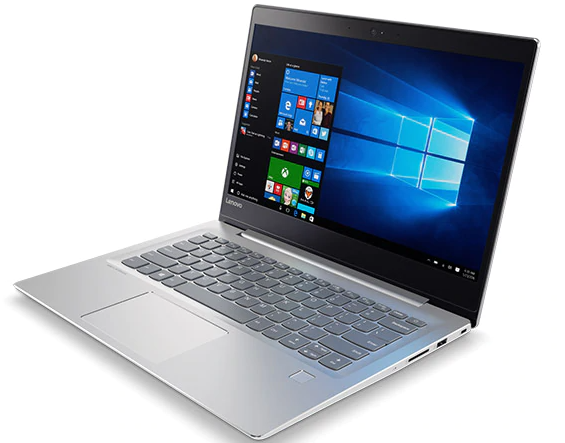 With a display size of 14 inches, the Ideapad 520S supports Windows 10. It weighs 1.7 Kg. Some of the important features in this budget laptop include:
A resolution of 1920 x 1020 pixels.
An i5 Intel core processor with a 2.2GHZ speed.
The RAM specification is 8 GB, and the HDD storage is 1 TB.
For the graphics, the device has Intel integrated HD 620.
Microphone inlet ports, 3 USB ports, and Bluetooth are the connectivity features present.
It includes three batteries, and the battery life is 10 hours.
As a Forex trading laptop, the Ideapad provides decent performance and quality with a low-weight body. The screen quality is not up to par, and the absence of an SSD is another minor downside we found in the device.
Acer Predator Helios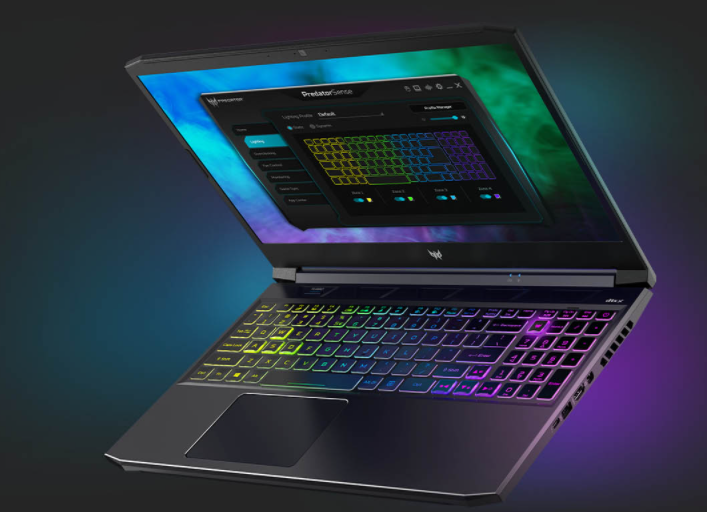 As a higher-end laptop, the Predator Helios 300 by Acer excels in its quality screen and efficient features. This best laptop for Forex trading is designed for gaming, and hence you can expect high performance, good graphics, excellent audio, and more. The feature highlights of this model include:
A 15.6-inch.display with a screen refresh rate of 240 GHz is present.
It weighs 4.85 pounds.
An Intel Core i7-10750H processor with six cores and a GeForce RTX 3070 Graphics card of 8 GB are present.
Memory capacity is 16 GB, and the hard drive has 512 GB capacity.
The body is made of partial aluminum found in the lid, keyboard deck, and palm rest.
Battery life is seven and a half hours.
Connectivity features include two USB 3.2 ports of Gen 1 type-A, an ethernet jack of 2.5 Gbps, an audio combo jack on the left, and USB Type-A and Type C ports on the right. An HDMI 2.0 and a mini – Display Port 1.4 for video outputs are also present.
While the Helios is a gaming laptop, if budget is not an issue for you, you can enjoy its high performance and quality.
Apple Macbook Pro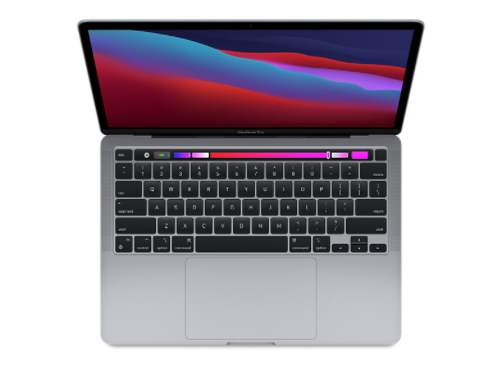 Apple products are known for their quality, and the Macbook Pro is not an exception. It meets many of the requirements you look for in trading. The main features of this device include:
Apple M1 chip processor with 8 cores and a neural engine processor of 16 cores.
RAM of 8GB capacity and an SSD card of 256 GB.
Display of 13.3 inches with a resolution of 2560 by 1600 pixels.
It weighs 1.4 Kg.
Battery life of maximum 20 hours.
Connectivity features include Thunderbolt 4 and 3 port, Bluetooth 5.1, Wi-Fi 6, and a fingerprint sensor.
With a high-power battery and quality hardware, this Macbook Pro helps you complete your tasks quickly and efficiently. Besides the price, you need to look into the compatibility of the trading software with the Mac OS before you decide on purchasing this laptop.
Apple 13.3 MacBook Air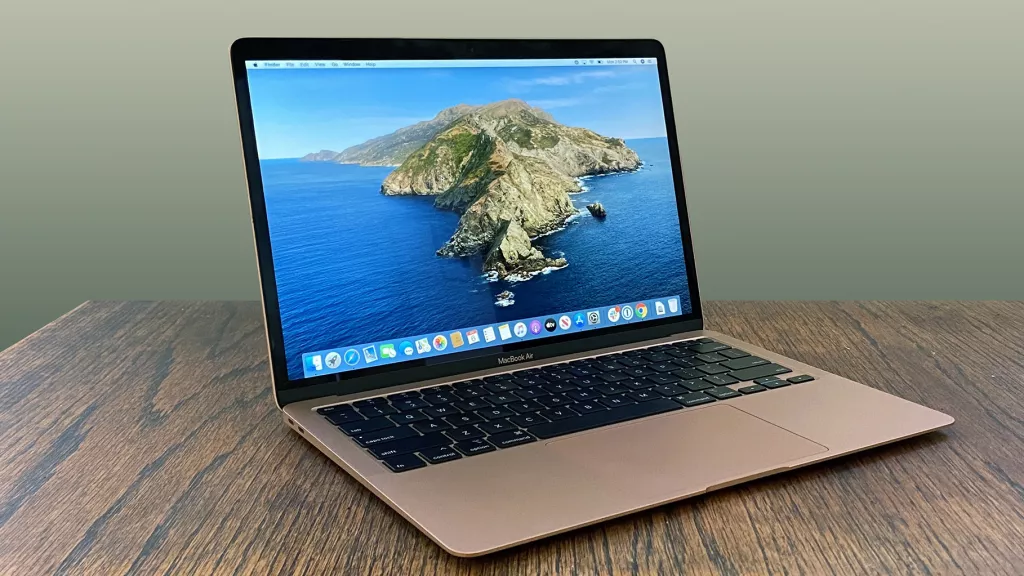 Having a compact and lightweight model is a big advantage for traders. The Macbook Air not only meets these requirements but also sports several other benefits like:
Powered by an Apple M1 chip and has a RAM of 16 GB. Storage is 1 TB.
A display of 13.3 inches with a resolution of 2560 x 1600 pixels.
It weighs 2.98 pounds.
Battery life is 14 hours.
Connectivity features include 2 Thunderbolt 3 inputs of USB C type on the left side and a single headphone jack on the right side.
When compared to other Macbook products, this is a low-budget option, but it gives an excellent performance, good battery life, and a few other benefits. The main downsides of this laptop are the fewer ports and an outdated design.
Lenovo Y7000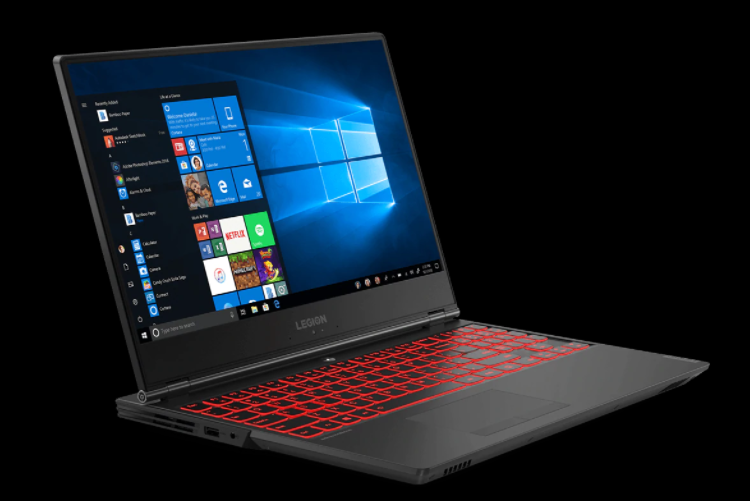 For shorterloading time, outstanding graphics, and high processing power, the Legion Y7000 is an ideal choice. The feature highlights of this best laptop for Forex trading are
An 8th generation Intel Core i5-8300H processor with Nvidia GeForce GTX 1050Ti combo.
A display of 15.6 inches with a refresh rate of 144 Hz.
A battery life of 5 hours.
The storage is 256GB, and RAM is 8 GB.
The hardware is covered in ABS plastic, and the hood is made of aluminum.
Connectivity ports include USB Type C ports in the sides and at the rear, HDMI 2.0, audio jack, ethernet port, miniDP 1.4, and 3 USB 3.1 ports.
The Y7000 provides medium-range performance at a reasonable price. The battery life is moderate, and the quality is sturdy. However, its display response time is average and does not have Thunderbolt 3 ports.
Asus Zenbook UX330UA-AH54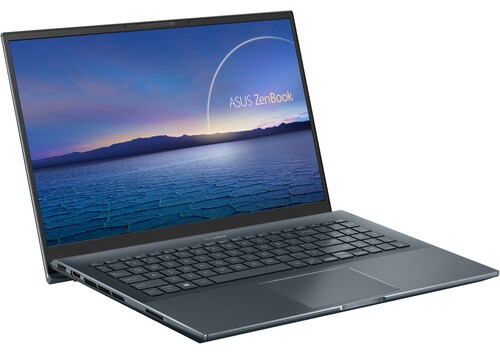 This Windows 10 compatible model from Asus meets most of the requirements you need for trading, including good performance and battery life. While the price is not high, this compact notebook is the best one for Forex trading that has a sleek look and quality design. Its key features include:
A display of 13.3 inches with a resolution of 3200 x 1800 pixels.
The processor is Intel (Skylake) Core i7-6500U.
An 8 GB LPDDR3 memory and SSD storage of 512 M.2 SATA.
Connectivity ports include 2 USB 3.0 ports, a single USB 3.1 port, SD card reader, headphone/mic port, and a micro-HDMI port.
It weighs 1.2 Kg.
A 57 Wh battery that lasts up to 10 hours on regular use. But if you use heavy browsing with Wi-Fi on, the maximum life you can expect is around 4 hours 15 minutes. For a full charge, it takes 2 hours and 30 minutes.
The Zenbook from Asus is a compact laptop that has good build quality and performance. It has a reasonably long battery life but has a few drawbacks like low contrast and brightness features and inadequate viewing angle of the screen.
Dell XPS 15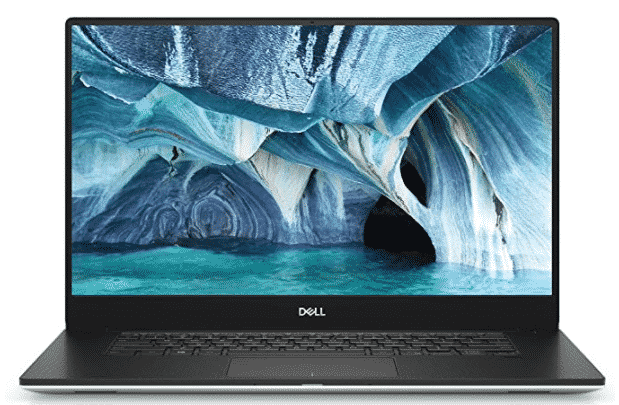 The latest XPS 15 from Dell features an OLED touchscreen that is popular among users, albeit being expensive. However, you can also opt for the LCD screen at a less expensive price, with all other features remaining the same. The main feature highlights of this best laptop for Forex trading include:
A 11th generation i7-11800H Intel Core processor with Nvidia GeForce RTX 3050 TB 4 GB graphics card.
The RAM is 16 GB DDR4, and storage is via a 512 SSD.
An OLED display of 15.6 inches with a 3.5k resolution.
It weighs 2 kg.
Connectivity ports include 3 USB-C ports, an audio jack, and an SD card reader.
A battery life of eight hours.
While portability and price can be an issue with this model, it scores well in other aspects, including performance and battery life. For Forex trading, this laptop can be a big asset with its high productivity.
Acer Aspire 5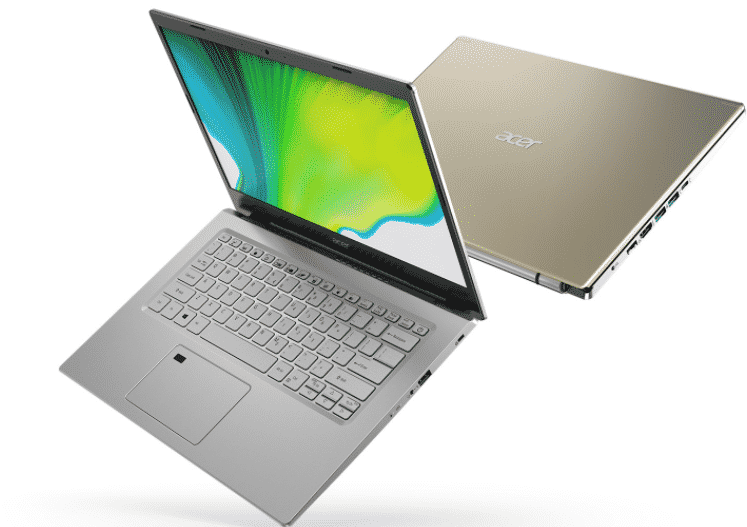 Popular for its efficient role in office and daily productivity, the Aspire 5 from Acer has a special processor with an integrated graphics card and an affordable price. Some key features this laptop offers include:
An Intel Core i5 -1135G7 processor with Tiger Lake UP3 and Intel Iris Xe Graphics card.
A memory of 16384 MB DDR4 and storage of 1024 GB with free 884 GB space.
The display is 15.6 inches with a resolution of 1920 x 1080 pixels.
It weighs 1.9Kg.
The connectivity ports include 2 USB 3.1 of Type A, a single USB 3.1 Type C, Gigabit LAN, an audio jack, one USB 2.0, and a Kensington Lock.
It has a battery life of 7 hours.
With high performance, internal graphics card, and quality design, the Aspire 5 can be a good choice for beginner Forex traders who are not particular about the average battery life but need an affordable option.
HP Envy 17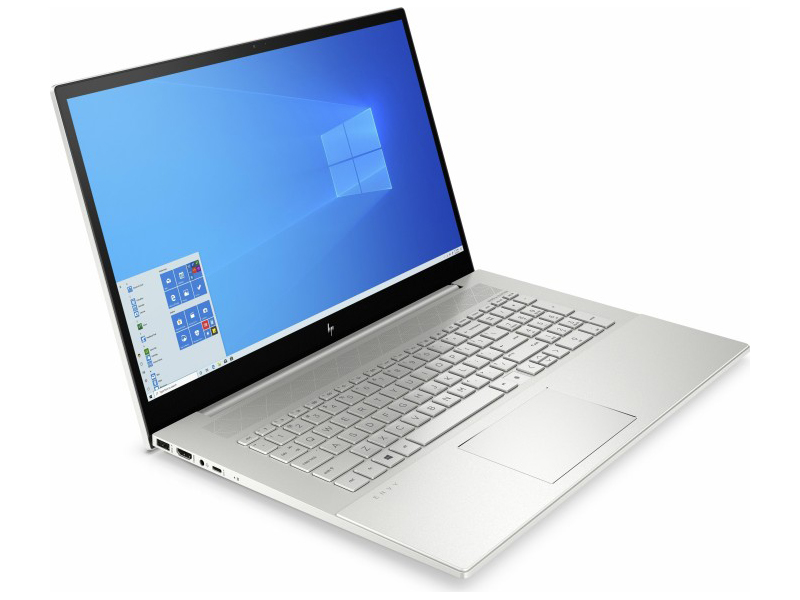 Good display and high performance are key attractions in the Envy 17 model from HP. The main features found in this best laptop for Forex trading include:
An Intel Core i7-8550U processor (upgraded with Tiger Lake) with Nvidia GeForce MX150 graphics card.
The display screen is 17.3 inches with a full high-definition OLED multi-touch feature.
A 12 GB RAM and 1 TB HDD storage.
The battery lasts for 8 hours.
It weighs 2.5 Kg.
Connectivity ports include a USB 3.1 port, an HDMI port, a USB-C port, an RJ-45 port, and a mic/headphone port.
In addition to the sleek-looking and sturdy design, this laptop is high on productivity. While the price is not as high as the high-end models in our lineup, the connectivity ports are very few, and the screen is reflective.
FAQ on the best laptop for forex trading
Why is it important to have the best laptop for forex trading?
Owning the best laptop for trading Forex can serve as a big asset to you. You can work quickly, efficiently and keep abreast with the latest market news, which is crucial to making trading decisions.
What to look for when buying a laptop for forex trading?
A few important factors you need to look into are the performance, battery life, display, RAM, and price.
Is Windows or Mac better for forex trading?
Windows OS is considered the better option as all trading software products are compatible with it. But this is not true for the Mac OS.
Should I buy a specific laptop for forex trading?
It is best to choose a specific model of laptop for Forex trading as you need good performance, longer battery life, and a favorable display screen for trading efficiently. Since online trading is easier and profitable, having the best laptop for trading Forex with trading-centric features will help you immensely.