SV3 Trading is a new Forex telegram signal service, which "specializes in the Forex market, studies and analyzes the market to offer you the best investment opportunities".  This telegram-based signals service claims to have more than 25.000 Members. SV3 offers free group and VIP membership program.  
Today in this SV3 Trading review, we will be providing detailed information and letting you know if the vendor has any proof to back up their guarantees.
Is SV3 Trading a Good Choice?
SV3 Trading is not a good choice for traders.
Our assessment and verdict are based on:
–       Little strategy insight
–       Unsuccessful trading performance data
–       Private trading activity
–       High drawdown
–       Lack of transparency
–       No reviews from customers
Little Strategy Insight
The SV3 presentation is aesthetically pleasing with sections about investing in Forex, FAQ, subscription, tutorials, Forex blog, and subscription plans. However, we have noticed that there is very little information provided in each section. Most of the information tells us how to access SV3 Trading signals.

This is good, but if the vendor does want to compete with the other signal providers in the market, they need to prove why their signals system is better.
SV3 Trading provides very little information about their trading strategy. We have found several articles on their blog, which show that they have market knowledge and experience in trading. However, they do not connect their ideas to their signal process. We would like to see what type of trading strategy they consider when placing trades.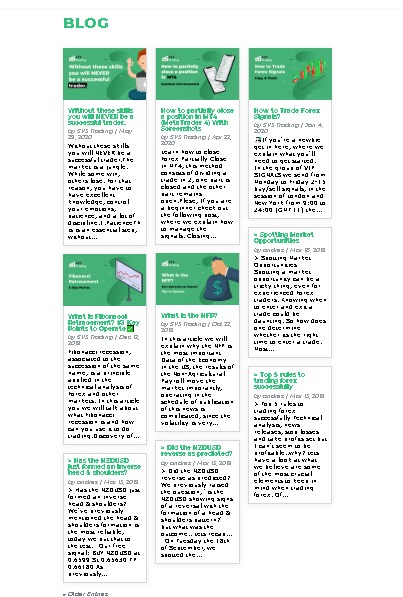 Price
There are 4 available options for traders to choose from. The first option is a free version of the SV3 Trading signal.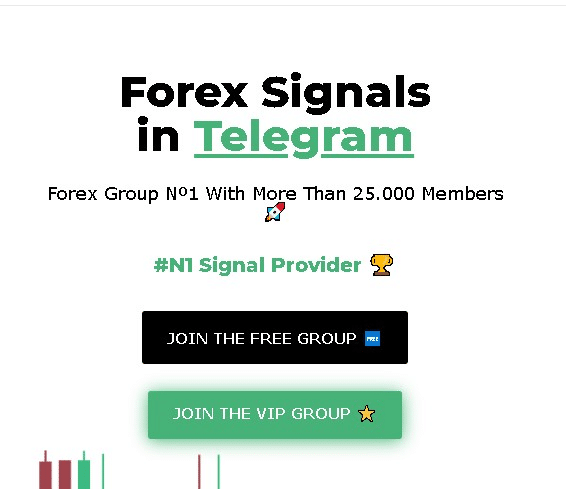 Another option for traders is VIP access, which comes with 3 different plans. All the trading plans offer the same services, just at discounts depending on the length of the contract signed by the client.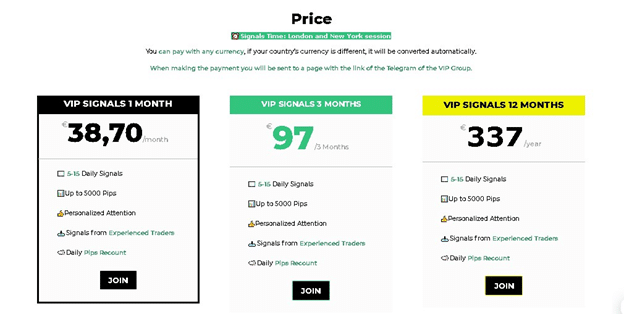 Trading Results
The SV3 Trading group promises to provide its clients with 5-15 signals/day, with "success rate of up to 90%", and "up to 5.000 pips/month". These promises sound unrealistic and most of the vendors who provide similar promises fail to back them up.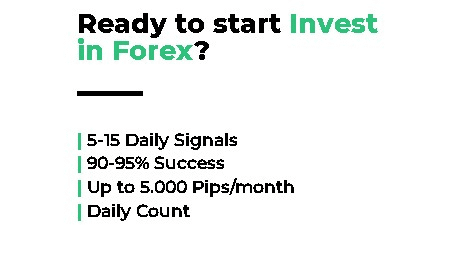 The team of SV3 Trading does not provide any trading results. They do not have any trading statement on their website and do not have any statement sharing service, like myfxbook or fxblue on their website to show us the real performance of active account to prove how their service works.
Taking into account how proud they are and how convinced they are in their service, they should be able to provide us the actual trades that led them to these numbers.
We have not found any live trading account on their website. However, we have spent the time to find it on myfxbook. Unfortunately, we have found only one Demo account and now let us analyze it.
Unsuccessful Trading Performance Data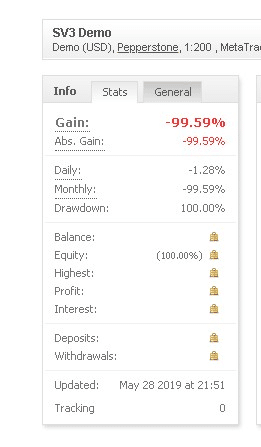 The trade is USD and started on Apr 25, 2019. Since its activation, the account SV3 Demo has registered a gain of -99.59%. Its balance and profit charts are locked. Thus, we can't see what the amount of money was lost.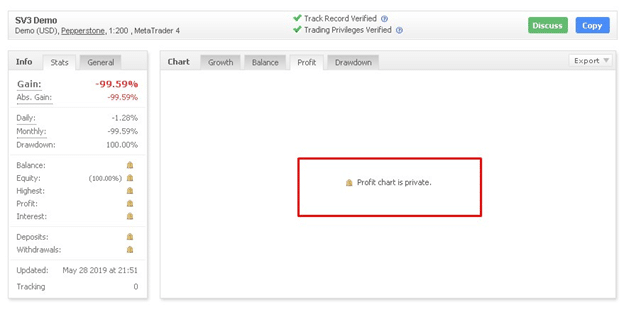 Private Trading Activity 
Open trades, open orders, trading history, and exposure are private too. The developer of the SV3 Trading signals system has decided to keep trading activity private. This lack of transparency and information is a red flag for SV3 Trading.

The screenshot below shows that average win is 0 pips, while average loss 94, 80 pips. Average trade length – 3 days. We can say nothing about the worst trade, best trade, or profit factor because the information is private as well.

Negative Changes in Terms of Drawdown
The account was registered on Apr 25, 2019, and the last update was on May 28, 2019. Strange, but the account was live only 1 month and 3 days. The screenshot below shows that its drawdowns have constantly been more than 97%. This high drawdown has led to the risk of ruin.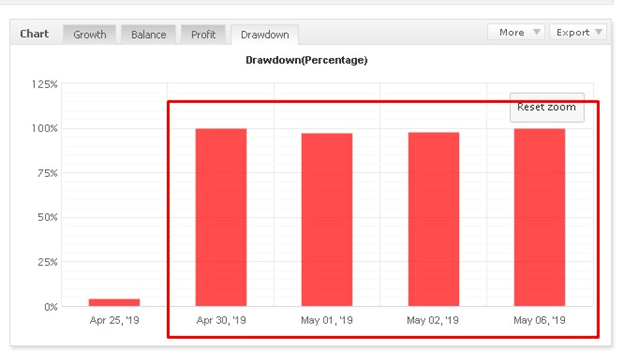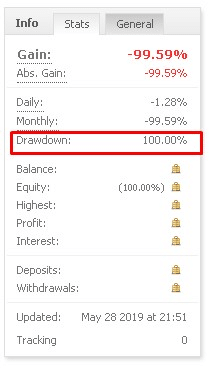 Transparency Factors
The creators of SV3 say that they "are a Group of 3 Traders from Spain and Britain that have 5, 4, and 8 years of experience in Forex." We are not sure this information is valid because they do not provide any proof that this is true, as they do not introduce any of these traders to the public. We do not know their names as well as do not know how their trading history started. If they want to be trusted and to be taken seriously, they should be more transparent. We would like to see their images to know who they are to understand who is providing us with trading signals. There is no reason to say that SV3 Trading is a good choice to invest your money, as there is no proof for it. Therefore, if you decide to try this signals system, start with the free version to understand how it works and decide whether to pay for the VIP version or not.
No Reviews from Customers
A customer review is a very important instrument for us to offer up a quantitative review and analysis of any trading service. Unfortunately, we have found no customer review on any third-party site (we consider that reviews written on the official page might be manipulated, paid, etc.). There are a few testimonials on their official website, but this cannot be trusted. We prefer results uploaded on third-party websites as they can be verified.
Conclusion: Is SV3 Trading Worth Its Price?
We do not recommend SV3 Trading. This signals system is not worth its price. It is too risky for traders and can wipe out all your profits one day.