Smart Scalper Pro is a system released by FX Automater several years ago. The system has never shown itself as a stable trading solution. It always challenges for survival. Read our unbiased Smart Scalper Pro review to get more information about this trading system.
Smart Scalper Pro: To Trust or Not to Trust?
No, we should not. The robot doesn't look like a stable trading solution. FX Automater never relies on it.
Features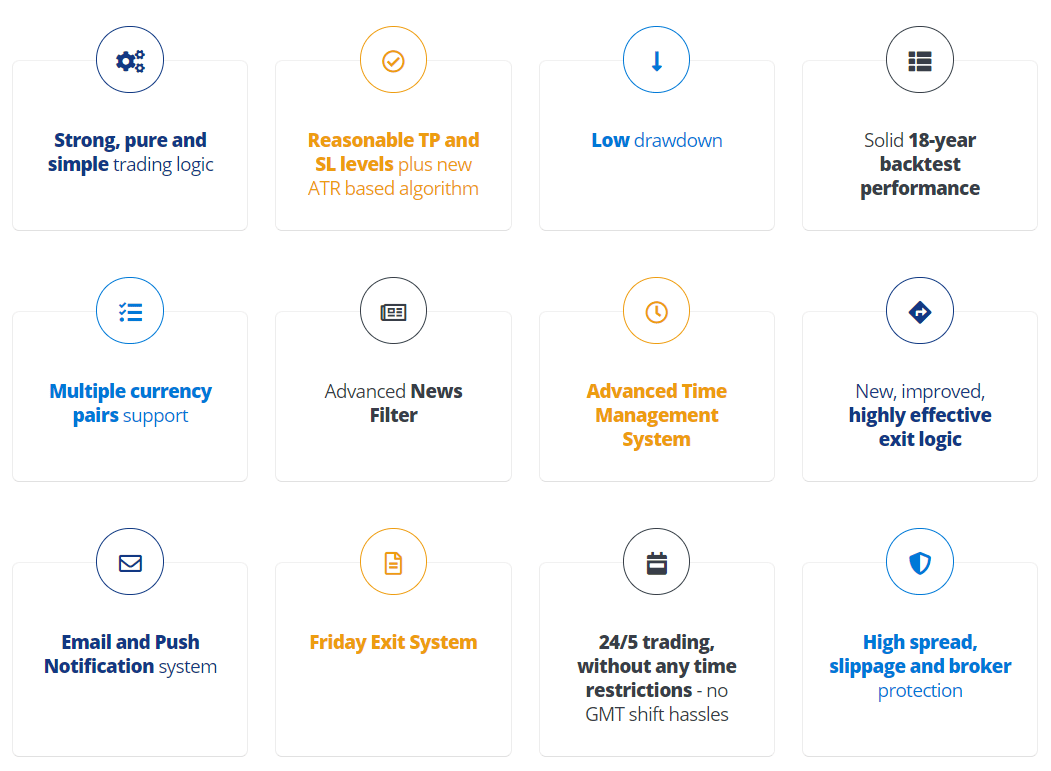 There's a list of features based on several schemes and a lot of written materials:
Smart Scalper Pro is a fully automated trading solution.
The robot scalps profits trading in the market direction.
The EA prevents "curve-fitting from trading."
It works with adequate Stop Loss and Take Profit levels.
The system supports only low-drawdown trading.
There are four pairs EUR/USD, GBP/USD, USD/CHF, and USD/JPY supported.
The news filter helps to skip trading during the high-impact news periods.

News can be obtained from MQL5 or FXAutomater.
There's a highly effective Exit Logic.
The advisor can send email and push notifications.
There's a Friday Exit System that prevents keeping orders over weekends, saving them from rough market moves.
The robot has High Spread, High Slippage, and Broker protections.
The robot works on the low time frames from the M1 to M15.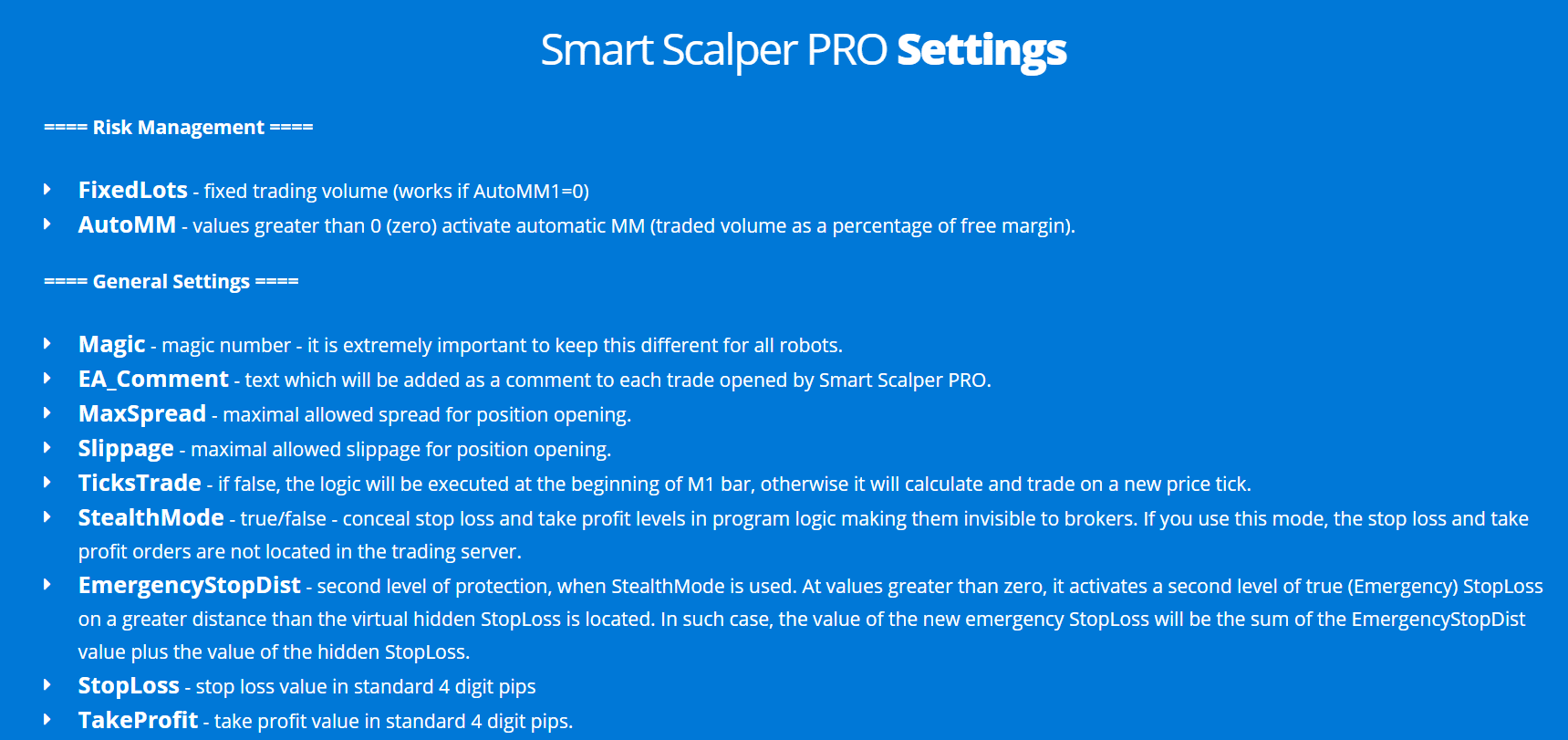 FXAutomater always provides settings lists for its advisors.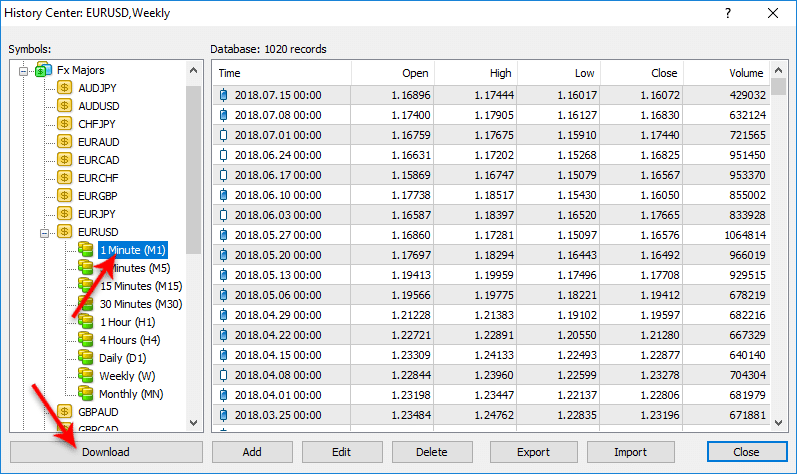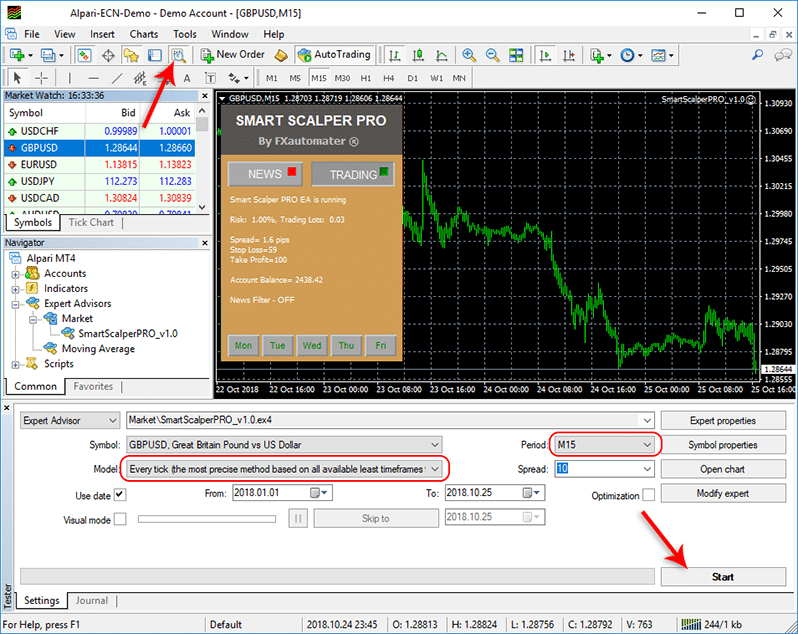 There are some screenshots of how the system works on the chart.

We have a list of settings files for each symbol the robot works with.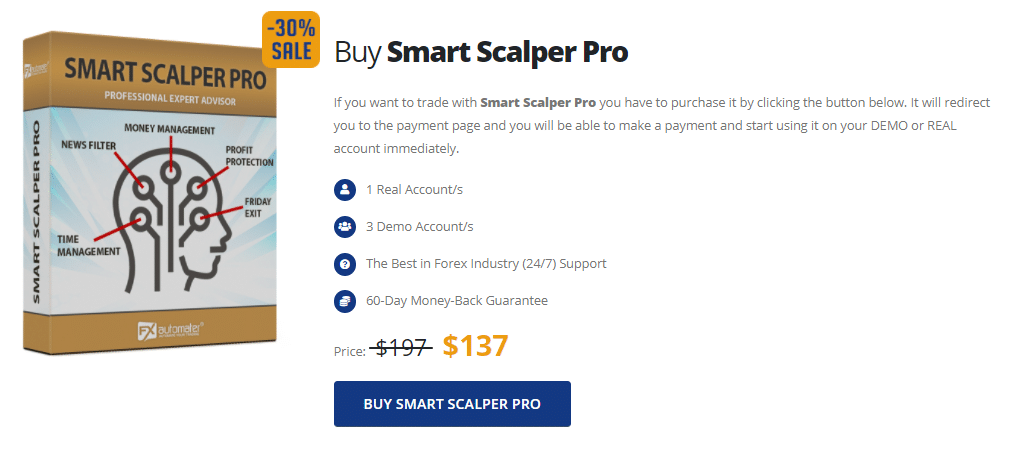 The robot costed $137. With a discount, it was $87. Now, the price has increased to $197. With a discount, it's $137. The package is featured by one real lifetime license, three demo accounts, the best 24/7 support, and a 60-day refund policy.
Verified Trading Results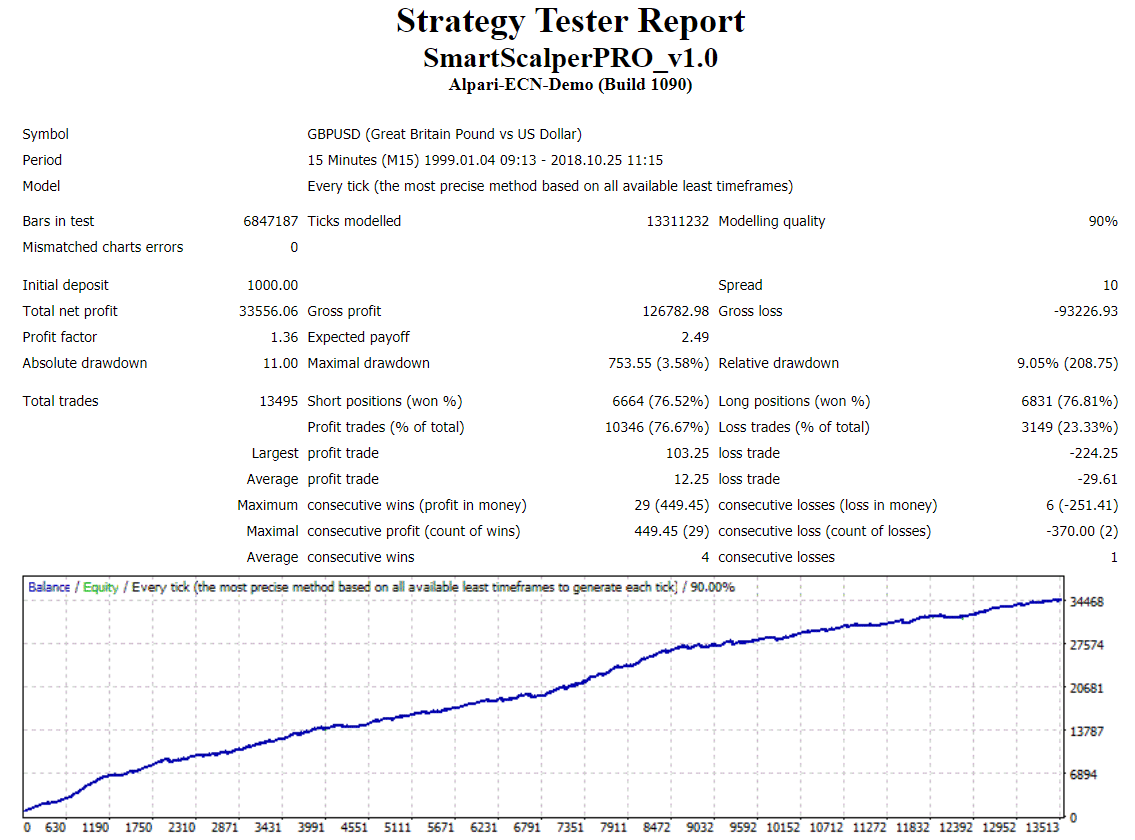 There's a GBP/USD backtest report on the M15 time frame. The modeling quality was 90% with 10 pips spread. An initial deposit was $1000. The total net profit has become $33,556. The Profit Factor was 1.36. A maximum drawdown was 3.58% (753.55). The robot has traded 13,495 trades with a 76% win rate in both directions.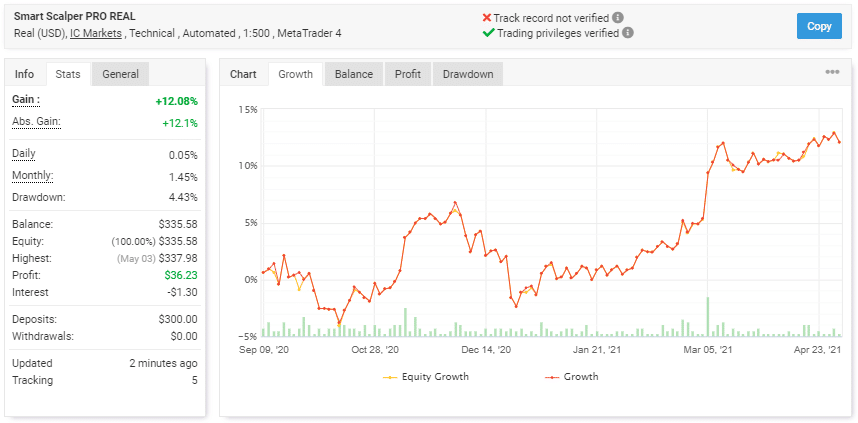 We've got a real USD account on IC Markets. The robot trades automatically with 1:500 leverage using technical indicators from the MetaTrader 4 platform. The account doesn't have a verified track record but has verified trading privileges. It was created on September 09, 2020, and deposited at $300. Since then, the absolute gain has become 12.08%. An average monthly gain is +1.45%. The maximum drawdown is low as well – 4.43%.

Smart Scalper Pro closed 299 deals with 576.6 pips. An average win is 10.12 pips when an average loss is -19.40 pips. The win rate is 74% for Longs and 70% for Shorts. An average trade length is three hours and a half. The Profit Factor is 1.22.

The robot works with EUR/USD, GBP/USD, USD/CHF, and USD/JPY trading pairs. The most traded is GBP/USD with 187 deals. The most profitable is EUR/USD, with $13.02.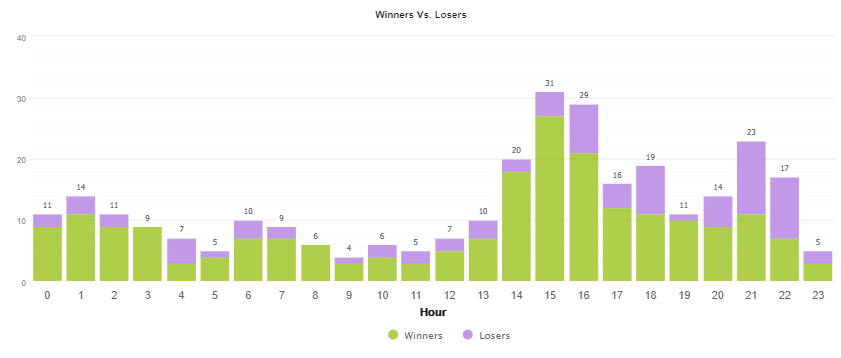 The robot focuses on trading during the American trading hours.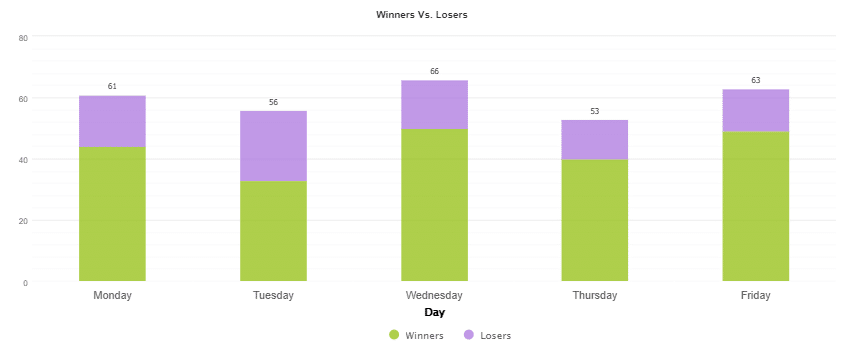 The system works equally during the week.

It trades with a bit higher than low risks to the balance. There's a 6.11% chance to lose 10% of the account.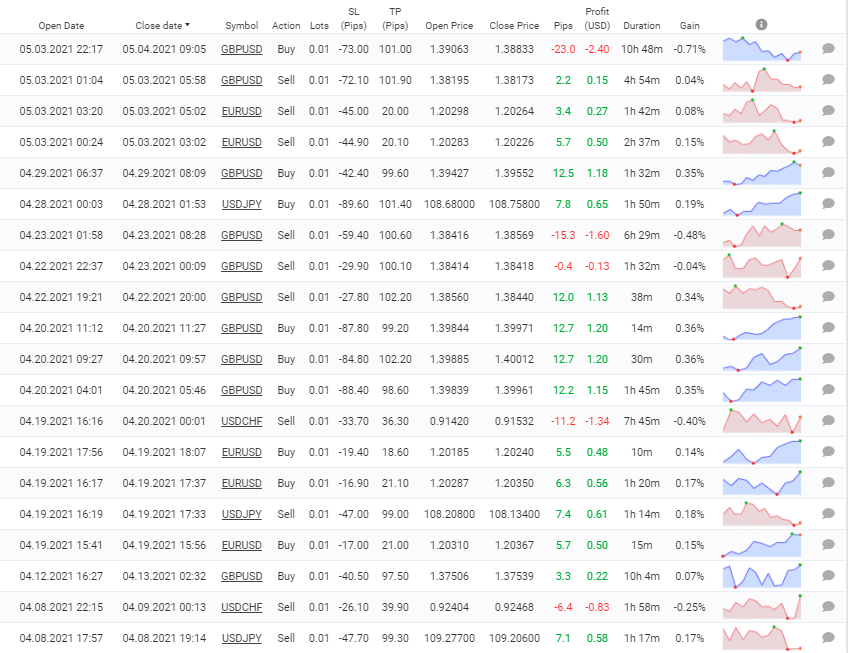 The system works with dynamic SL and TP levels.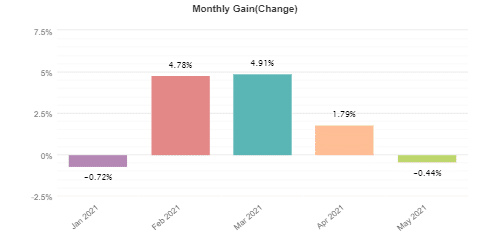 As we can see, the robot is not stable at all.
Vendor Transparency
FX Automater works with a high level of transparency. We have everything explained, backtests, trading results, and an extended (60 days) refund policy.
People feedback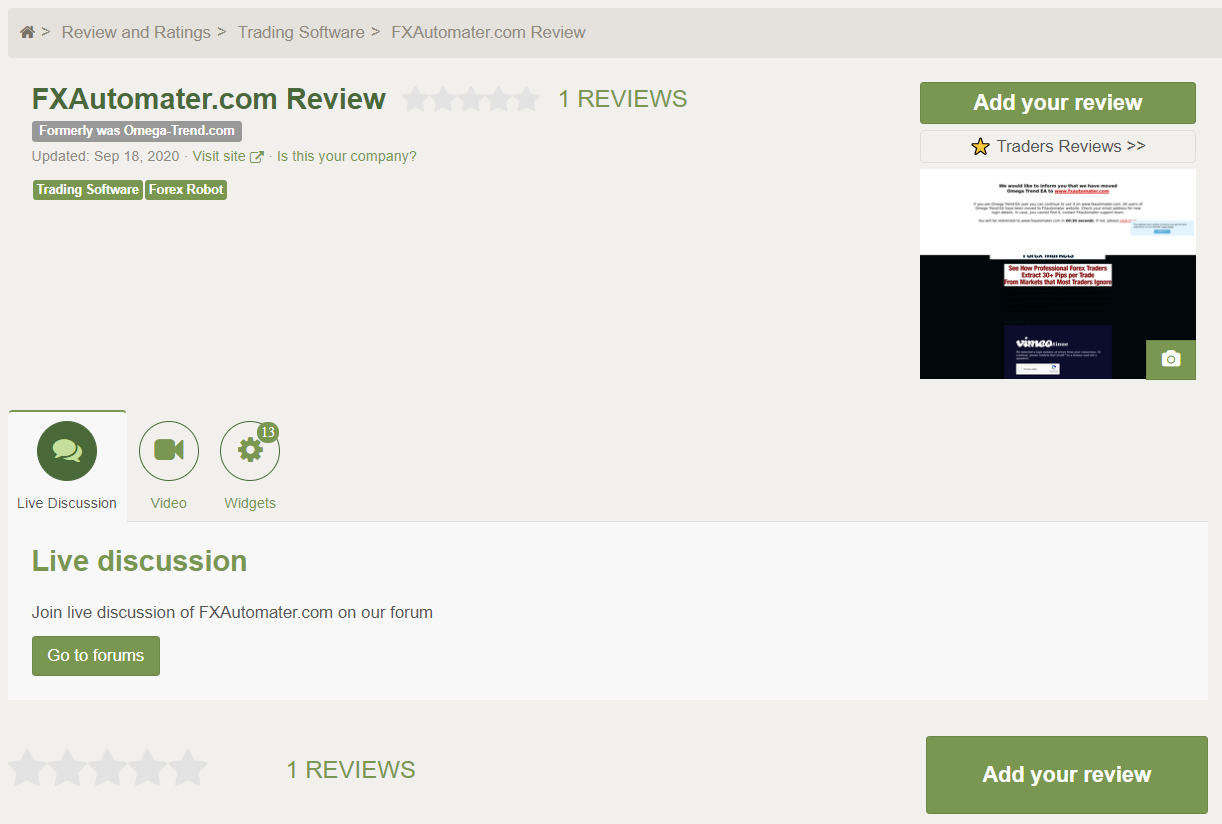 FX Automater still has no people feedback provided on Forex Peace Army.
Other notes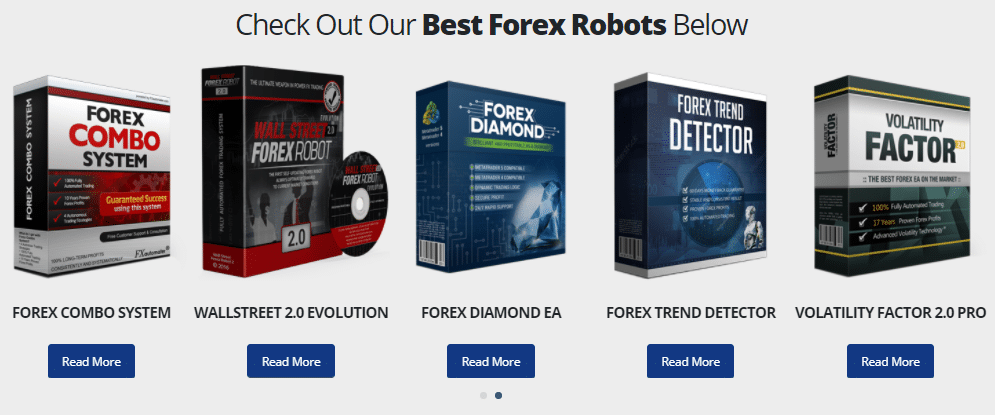 The presentation includes honorable mentions about other well-known robots.