SIEA Zen is a Forex robot that is available for sale on the MQL5 website. Launched on 6th June 2021, this is a robot that promises superior performance and claims to provide peace of mind for its users. In this SIEA Zen review, we shall analyze the various aspects of the system to determine whether it is profitable or not.
SIEA Zen: to trust or not to trust?
On the MQL5 product page, the vendor has explained the trading style of this EA as well as its various features. We have a list of technical requirements and a screenshot of the backtesting data. The vendor has also shared the pricing details, and there are a couple of user reviews as well. Noticeably, there is no link to a verified live trading account.
Features
This is a fully-automated expert advisor trading in 28 currency pairs based on 8 major currencies, namely USD, CAD, EUR, CHF, AUD, GBP, JPY, and NZD. It employs volume analysis principles to determine market imbalance and measure its intensity in order to find opportunities for reverse entry.
At the end of each month, the robot closes all its positions and begins a new cycle. On average, it keeps a position open for 4 days. It has a news filter that ceases trading based on the news updates released by central banks. However, the EA does not consider low-impact events in the news filter and risk management.
SIEA Zen uses a single risk/drawdown limit for the entire system rather than using individual stops for each trade. By modifying the EA settings, you can set the maximum risk and the robot will adjust its money management accordingly.
The vendor recommends using a VPS with this EA. You can trade in all pairs using just one chart. The URLs for the news module and volume data should be added manually in the terminal properties. We don't know exactly what strategy this robot follows.
Currently, you can purchase this EA for $999. This is a hefty price tag compared to other Forex robots. Instead of paying the one-time fee, you can opt for the 3-month, 6-months, and yearly rental options which cost $299, $499, and $799, respectively. There is a free demo version available for testing purposes, but unfortunately, no refund policy exists for this robot.
Verified trading results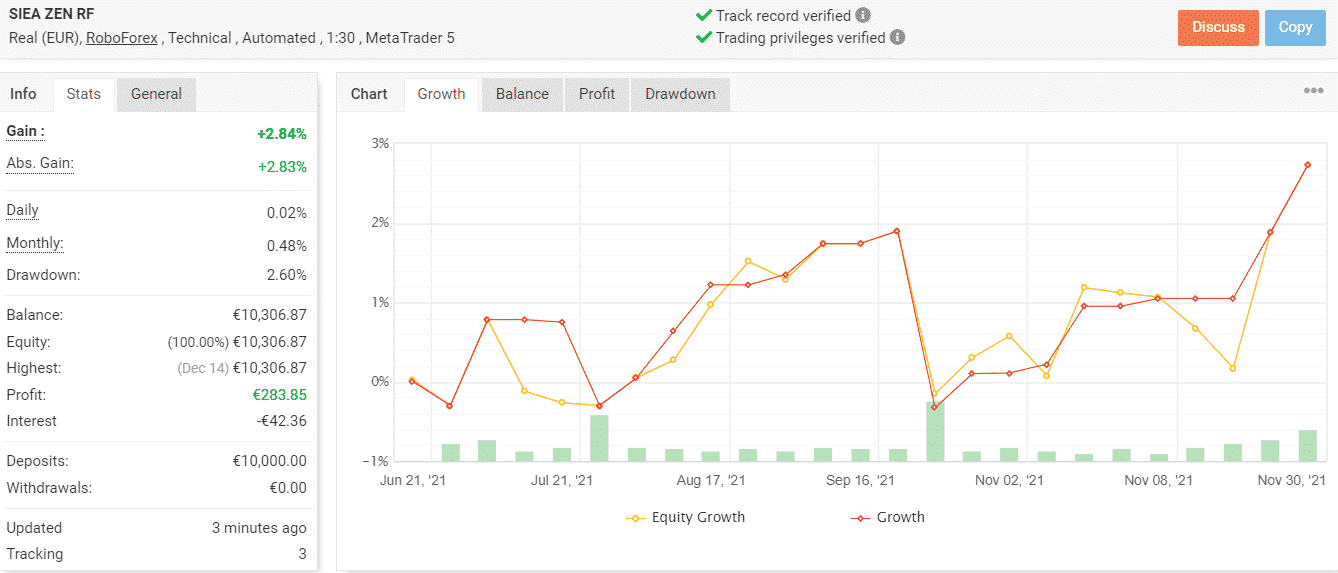 Since the vendor has not shared the verified trading results on MQL5, we had to do our own research to find this account on Myfxbook. It was launched on June 21, 2021, and since that time, only 40 trades have been placed through this account. As such, we can say that the EA has not faced different market scenarios during its short trading history.
At this moment, this account has a win rate of 65%. It has a total profit of only 283.85 Euros. We can see that the daily and monthly win rates are both quite low at 0.02% and 0.48%, respectively. The account has a low drawdown of 2.60%, and a profit factor of 1.69.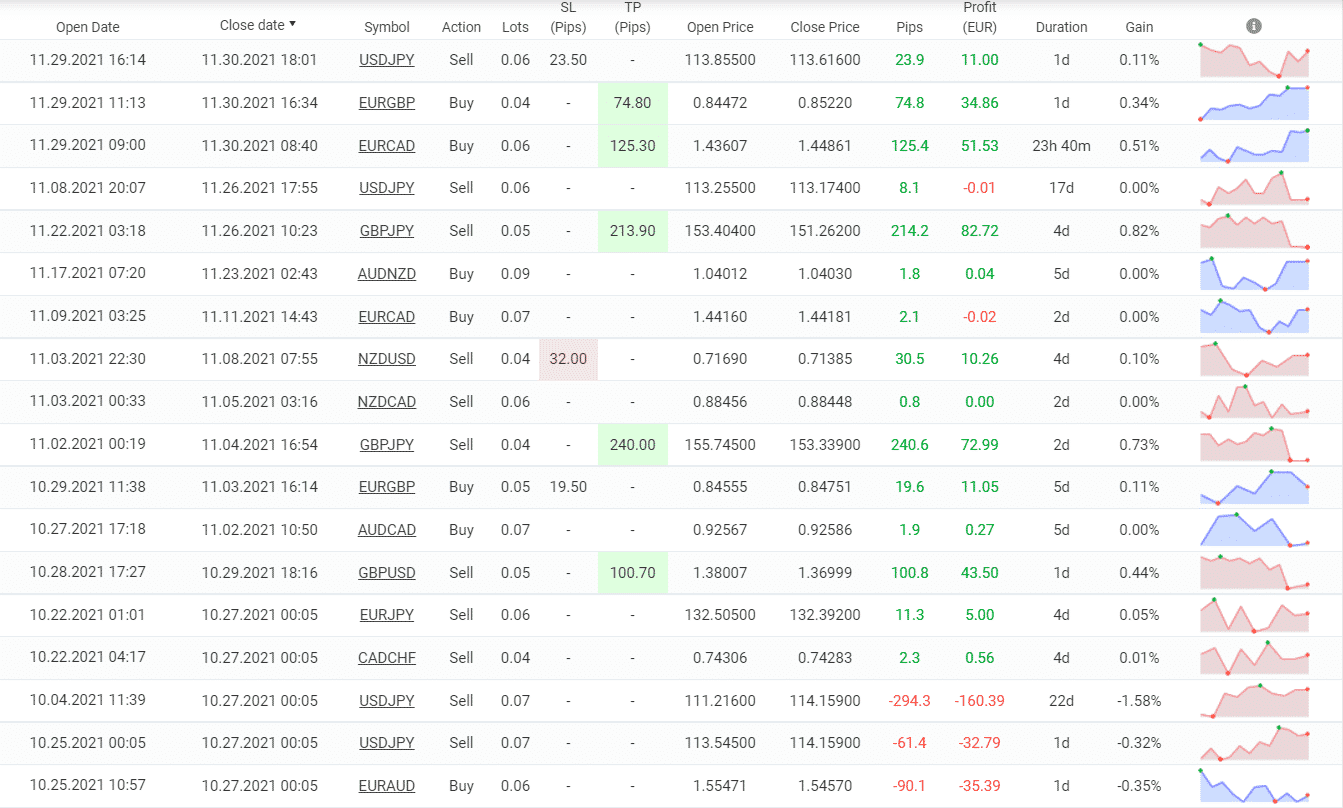 By analyzing the trading history, we are able to see that the robot only generates small profits for each trade. It is prone to suffering large losses, however, as was the case on 27th October, when it made a loss of 1.58%.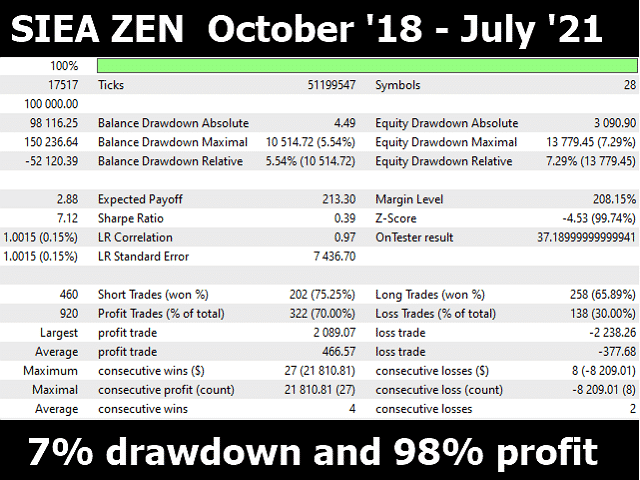 Here we have the results for a backtest conducted from October 2018 to July 2021. During the testing period, it had a win rate of 70% and a low drawdown of 7.29%. There were 27 maximum consecutive profits and 8 maximum consecutive losses.
Vendor transparency
The developer behind this robot is known as Daniel Stein. He is a Germany-based trader who is also the founder of Stein Investments. We have no background information on this person and his company. According to his MQL5 profile, he has been manufacturing Forex EAs for over 7 years. Other expert advisors from the same developer include SIEA Max and SIEA Pro.
Customer reviews

There are no verified user reviews for this expert advisor on trusted third-party websites. The reviews on the MQL5 product page cannot be considered authentic.