Scalp Pro Indicator is another trading solution that belongs to Sinry Advice. The presentation looks semi-professional, as usual. The main claim is "Steady profit in your trading with the most trusted and downloaded tool in 2020 that generates a 65% win rate. SCALP PRO – Combination of Top Forex Indicators." Let's check what part of the claim is true.
Is investing in Scalp Pro Indicator a good decision?
This question can be answered easily. The main reason is that we have to trade manually, and the system doesn't know the market conditions we face. So, we can suggest you work with this.
Company profile
The company is a well-known design firm among Forex traders. The developers are originally from Malaysia, and they have some people work for them around the world.
Features
So, it's the right time to create a list of features, settings, strategy details, and various other explanations:
The system acts on the chart like semi-automatic trading software.
It checks low time frames for trend opportunities.
It can help us to trade more professionally.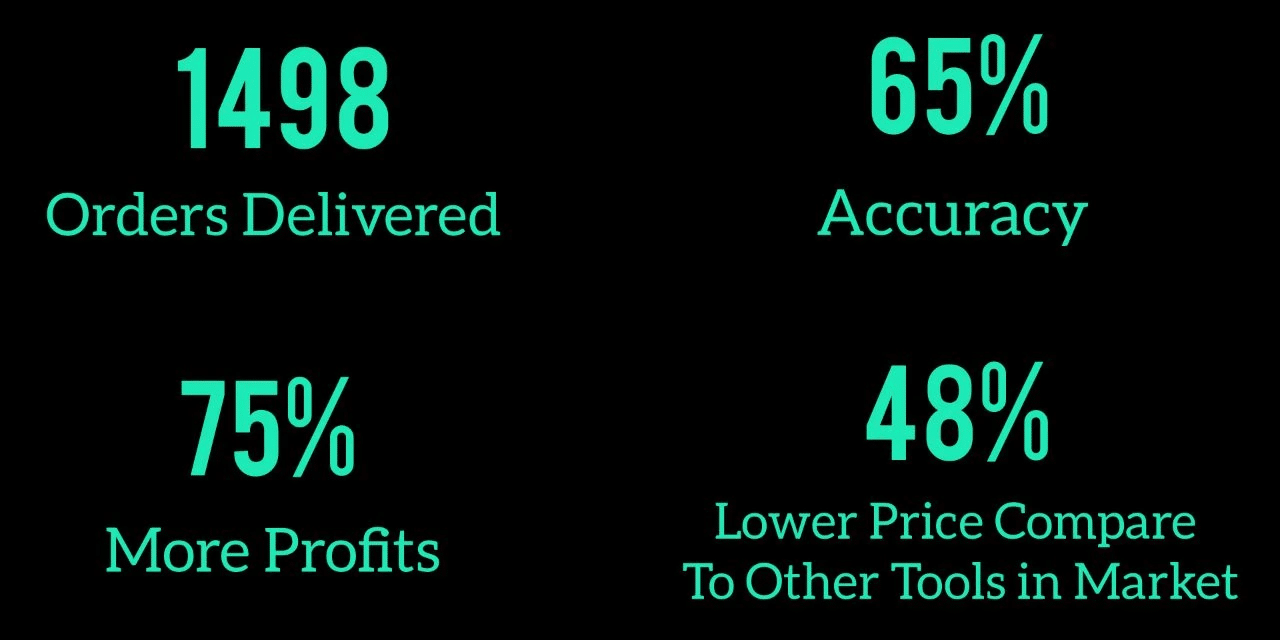 We have seen these numbers many times for the last two years at least. So, this can't be true.
The indicator works based on the price action strategy.
We can rely on "daily auto-updates on daily-weekly support and resistance points."
An M15 time frame is the main to work on.
There's a video with details of how the indicator is attached to the chart.
There will be two files after purchasing provided.
There are also three indicators pre-installed on MT4.
We don't know the details about this claim.
If the confirmation is received from all of them, there would be accurate signals.
The system provides lower pips.
"We can combine scalp with moving average."
"The third and final component of the SCALP PRO Indicator is a combination of three moving averages which are already installed in your MetaTrader 4 platform."
"Suppose the first two indicators give you a signal look for last confirmation, which is a cutting line of 12-EMA and 32-EMA. For example, if the12-EMA cuts the 32-EMA upwards and is near to the edge of the lower channel and close to support levels, this will be a BUY signal."
It works based on the 200-period Simple Moving Average.
We can close any order manually if we can see danger for it from support and resistance levels.
We have to trade only with the risk which we can handle.
The developers mentioned trading results.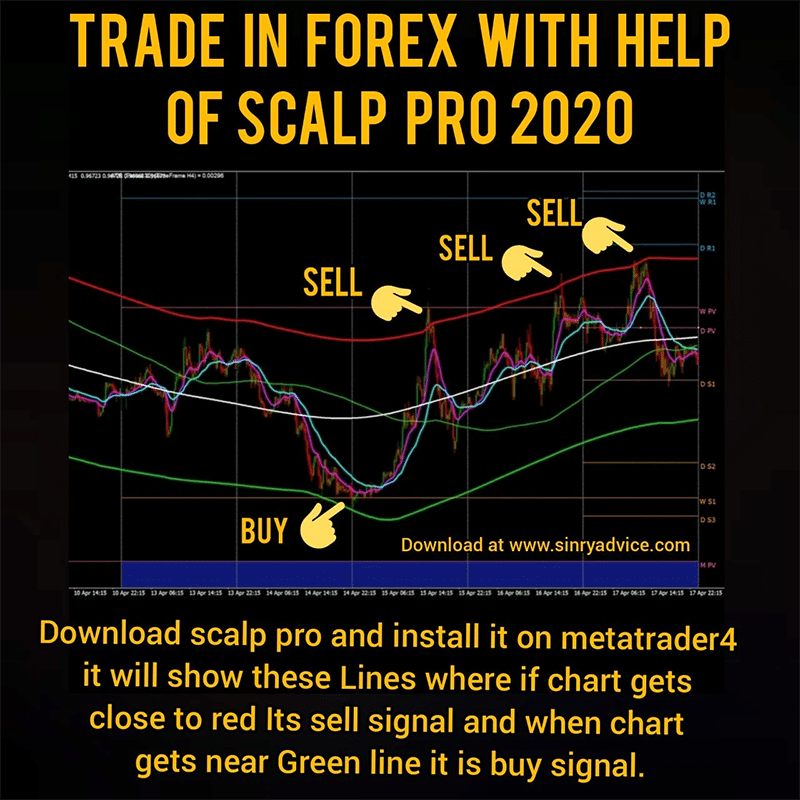 The presentation includes some screenshots like this where the devs explain how everything works.
Price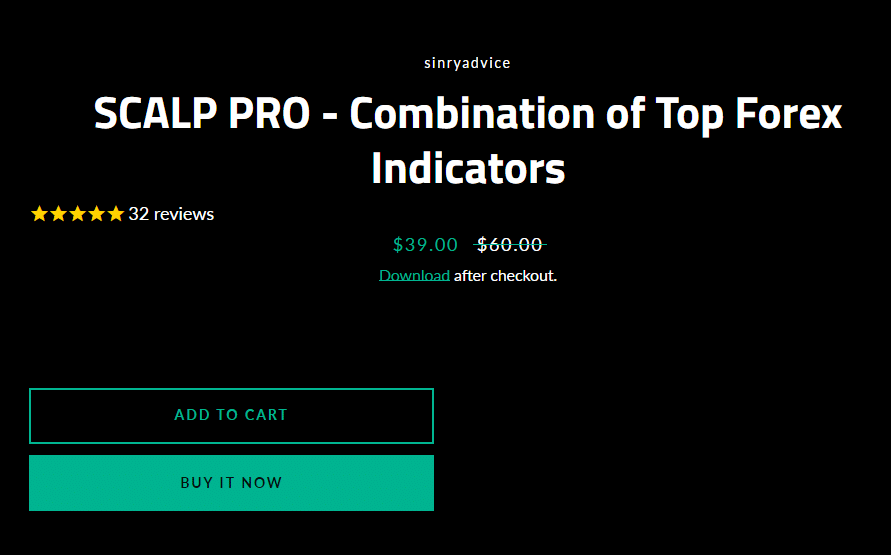 The indicator costs $39 only instead of $60. The developers decided not to reveal details of the package.
Verified trading results
We have no sign of backtest reports on the presentation. We don't know if the system was tested well before being released. It's a significant con because we have no idea what results and win rates the system could achieve on the past broker data.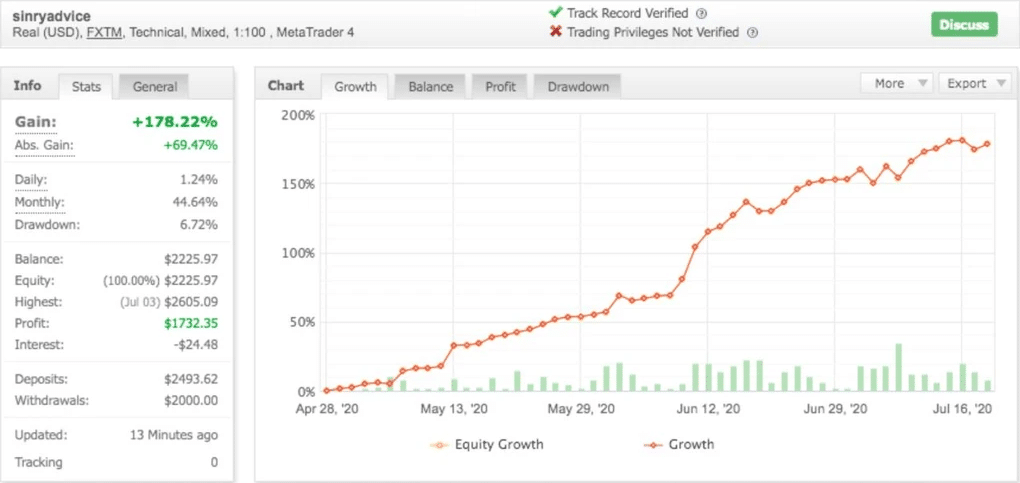 Instead of trading results from a verified account, we have a single screenshot. We searched for this profile on myfxbook and couldn't find it. So, most likely, it's fake. The account was created on April 28, 2020, deposited at $2493, and withdrawn at $2000. The absolute gain was 178.22%. An average monthly gain was – 44.54%. The maximum drawdown was 6.72%. It's impossible to know if the system fits current market conditions to work well on our demo or real accounts. The developers are experienced, and they know what we need. So, they decided to trick us.
People feedback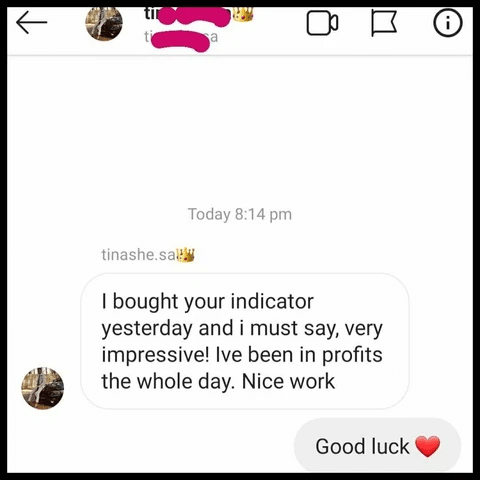 We have some screenshots that could be easily photoshopped or taken from the chats between devs and their friends. They're not verified.