Pips Alert is a firm that makes profits on Forex. It offers signals for us to be profitable too. The presentation looks simple and includes several slides, general info, intel about expected profitability. It lacks trading results, backtests, and real testimonials. Let's take a look at what we've got.
Pips Alert: to trust or not to trust?
A signal service is beyond that simplicity. It's hard to see if their signals will be good next week.
Features
It was hard to unite all intel about the system in the following list. So, we hope it helps you to make the right decision.
We have to give these signals tries on demo accounts only before getting ready to use them on a real one.
We have a refund policy that lasts 14 days.
The devs don't provide free signals to us to check their quality.
"Our signals are not the only service we provide, but as a Forex family, we also strive towards ensuring we provide a healthy community for your growth."
The owners have proper trading experience that allows us to be sure that signals are good to go.
Signal providers have to deliver signals for 9 months to become a certified member.
It's a hard to believe claim.
They are the top 4% of the elite traders worldwide.
This sounds like a joke.
There are free training courses.
An average monthly profit is 4,500 pips monthly.
The most signals are delivered within European and American sessions.
The signals are focused on long-term gains.
"They invest into tools, traders, support staff and more to ensure that we create the best environment for your long-term goals."
The account size doesn't matter for the signals.
The devs provide us with welcome support that answers all our questions.
The signals have a common format.
They can be about currencies and commodities.
Their portfolio has 40 educational videos shared.
We may start working without previous trading experience.
Price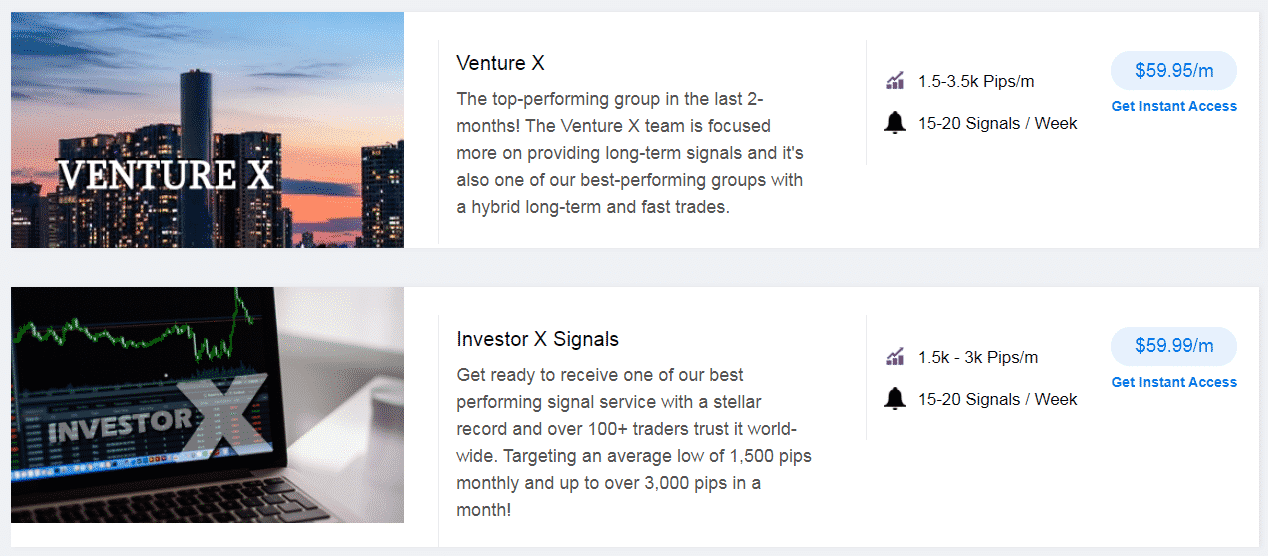 We have a package of two offers on the board. The first one, Venture X costs $59.95 monthly. We can try on 1.5-3k pips and 15-20 signals a week. The second one is the Investor X pack that costs 59.99 monthly. Differences aren't clear if they truly are.
Verified trading results
We have no backtest reports provided to understand how the system handled the past tick data and what results it has managed to achieve.

We gave the site a try, but it couldn't manage to show us their service efficacy and profitability. It's a con because we don't know how the system makes profits and what risks will be if we decide to invest in it.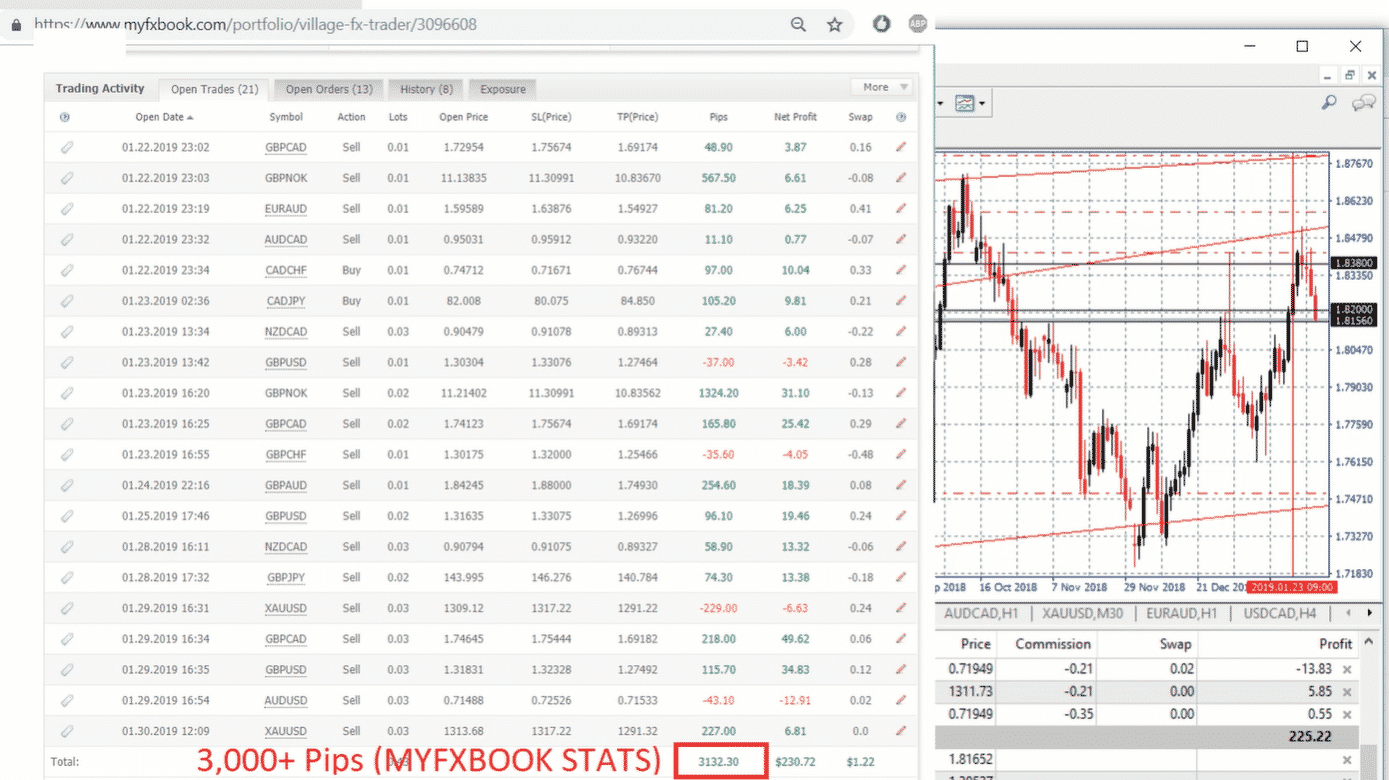 The presentation includes only videos and some screenshots that can represent real and verified Myfxbook or Fxblue trading results. Only those sites show us what results the robot can achieve under demo or even real market trading conditions. The devs claimed that there were 3000 pips gained on $225.22 balance. We don't know if the robot experiences drawdowns and how deep they are because of no trading data provided.
Vendor transparency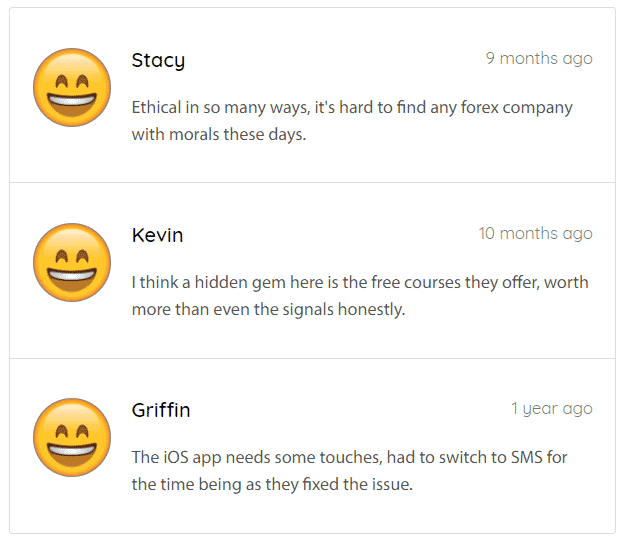 We can read some positive testimonials from not even people but smiles. Of course, it's hard to trust them blindly because even testimonials should be verified or at least have real photos of people or screenshots of profits.