Ohlsen Trading has a several-page presentation that doesn't inform us what strategy the company uses to generate signals. We have nothing about the company or any other details that could mark this service as viable.
Ohlsen Trading: To Trust or Not to Trust?
Of course, we should not. The signals are scams. The account is going to be blown.
Features
The provided information is parted into four blocks: extraordinary results, 30 day trial, no work required, and great pricing: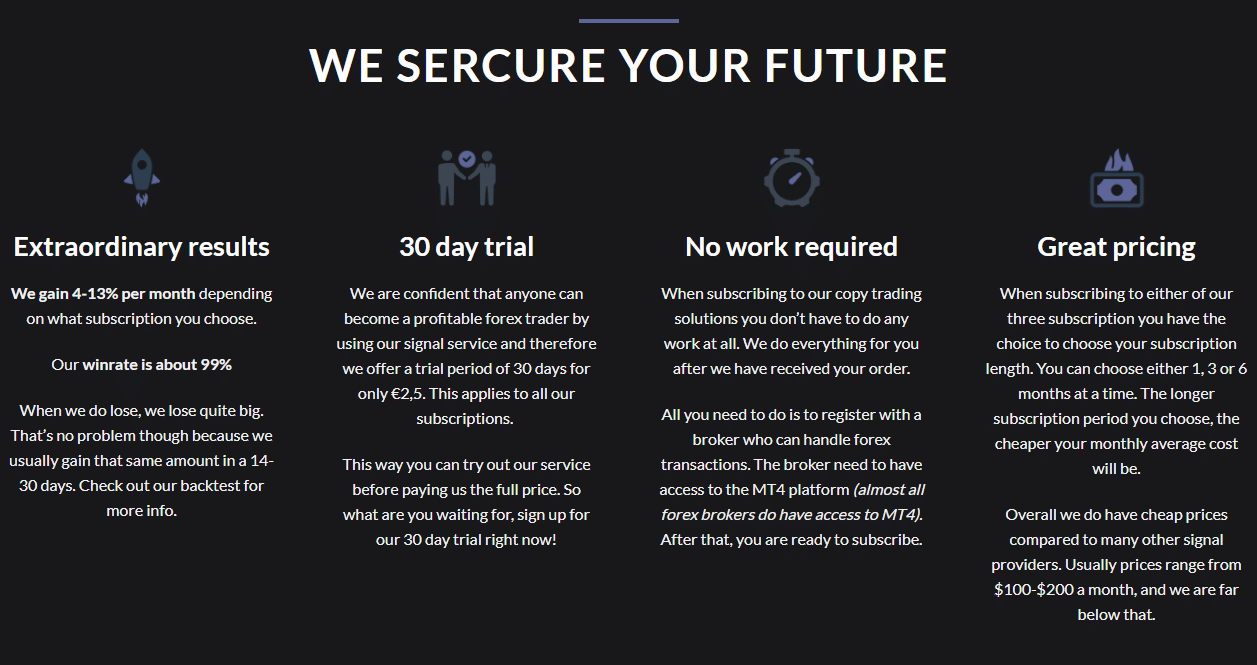 The system can provide 4-13% monthly gains.
The win rate is up to 99%.
The system can experience significant losses: "when we do lose, we lose quite big. That's no problem, though, because we usually gain that same amount in 14-30 days. Check out our backtest for more info." We have seen this on their real account.
The robot sets huge Stop Losses to keep deals on the market.
We can join a trial period of 30 days for as low as 2.5 EUR.
We should be profitable.
The system will automatically copy deals from the master account to ours.
We have to start an account on the proper broker.
The software is designed for MT4 only.
We have two rental options.
"Usually prices range from $100-$200 a month, and we are far below that."




The presentation includes four statements about how everything will be great for us.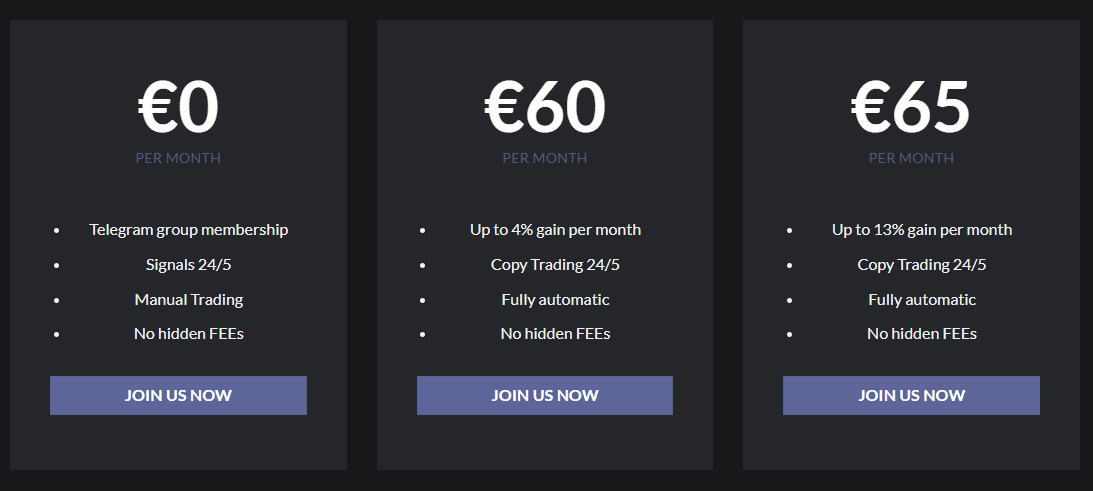 We have the first case free to go. It includes Telegram group membership, 24/5 signals, and manual trading. For 60 EUR monthly, we can copy deals automatically to our account. For 65 EUR, we can grow up to 13% monthly. The offer doesn't include a refund policy.
Verified Trading Results
The presentation doesn't include trading results. Most likely, they were horrible, or the advisor doesn't belong to the developers.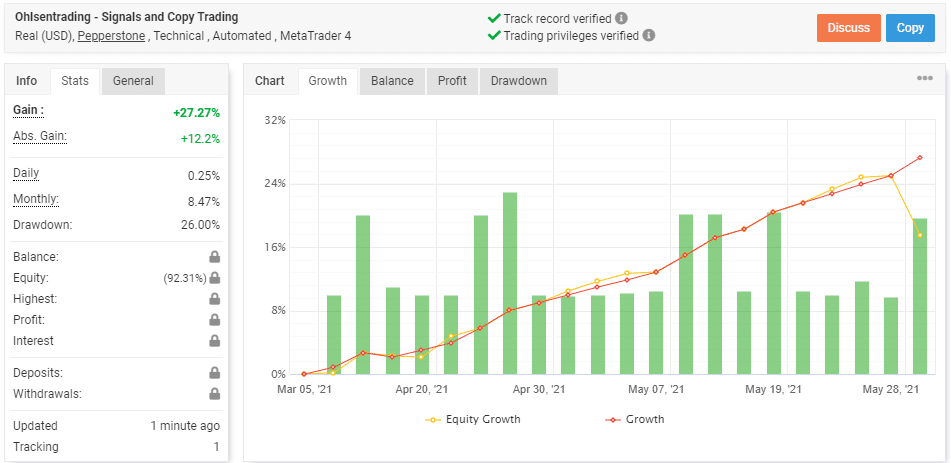 It's how the account looked at the end of May 2021.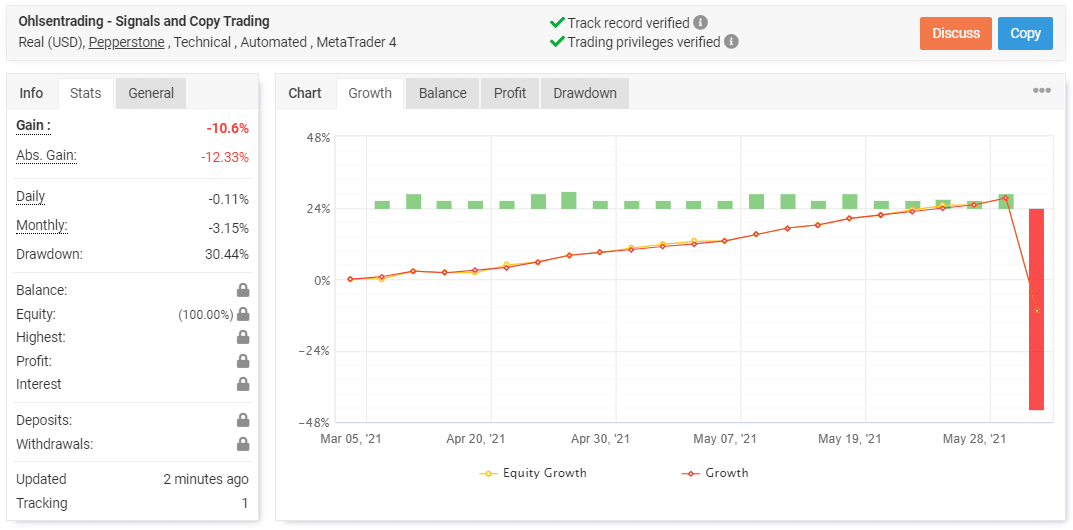 The robot has been running a real USD account on Pepperstone automatically. The robot used technical indicator data from MT4. The account has a verified track record and verified trading privileges. It was created on March 05, 2021. Since then, the absolute gain has become -10.6%. An average monthly gain was -3.157%. The maximum drawdown was 30.44%.

There were 30 deals with 3.8 pips traded. An average win was 10.21 pips when an average loss was fourteen times deeper – 141.20 pips. The win rate for Longs was 86% and 100% for Shorts. An average trade length was two days. The profit factor was 0.51.

The system has lost a trade in the Long direction.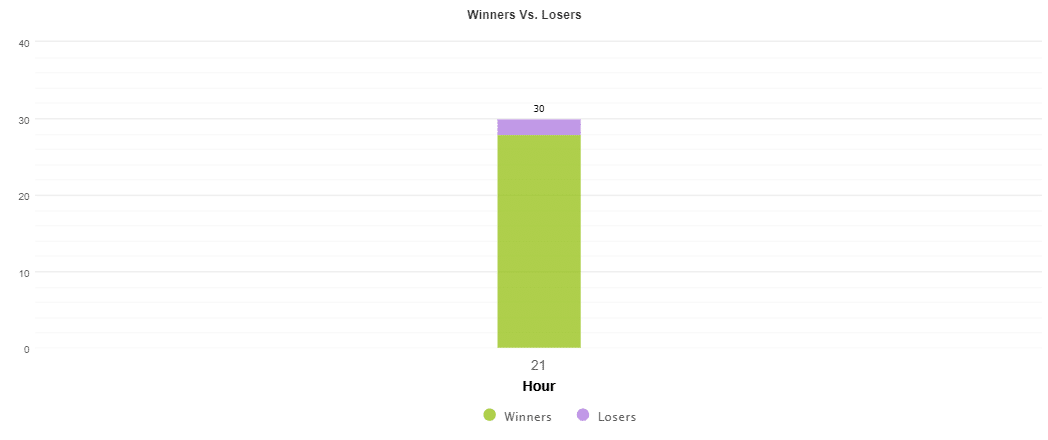 The robot opened orders only 1 hour a day.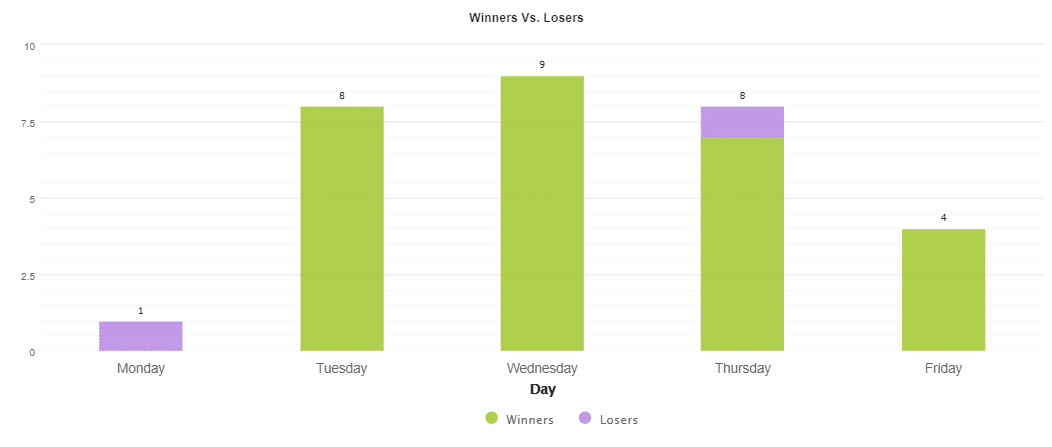 The advisor skipped trading on Monday.

Trading results were private.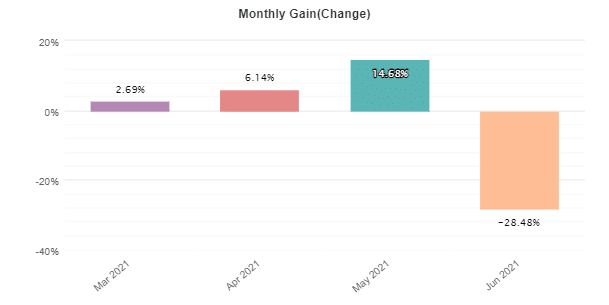 The system is no longer a viable option.
Vendor Transparency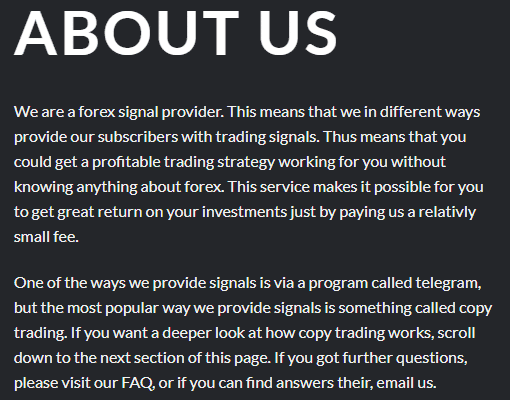 We have no idea who they are. The words bring no intel.
People Feedback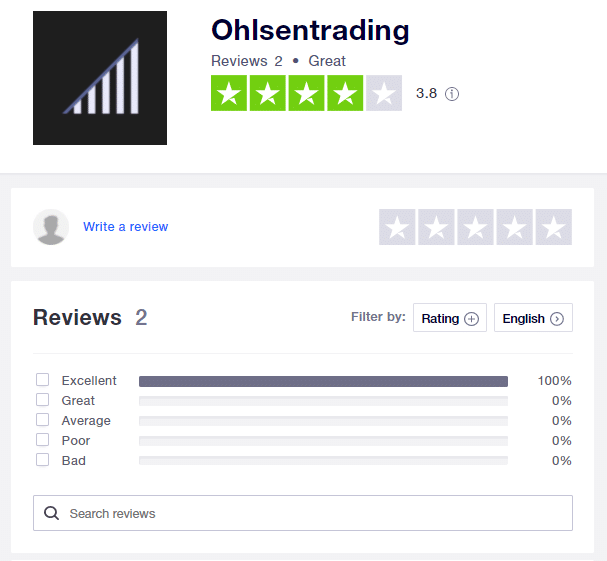 The Ohlsen trading company has a page on Trustpilot with two comments. Based on these reviews, it has a 3.8 out of 5 star rate.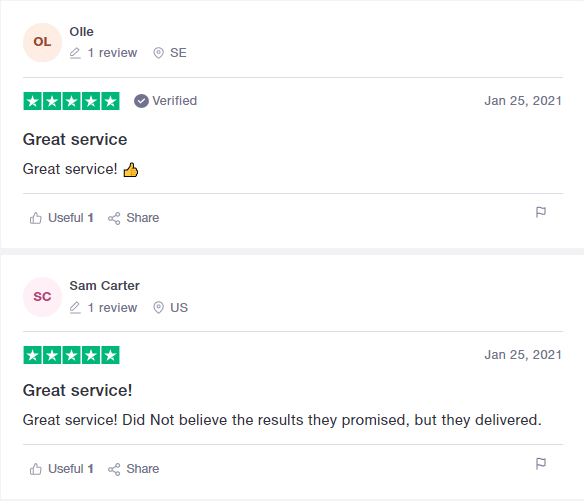 However, we are concerned about their authenticity. These testimonials look like scams after the robot fell. They were written the same day, so we are sure they are manipulated.
Other Notes
The presentation and trading results don't reach a level of well-designed service. The developers cover information about themself.