Launching an investment career comes down to many things, not limited to the broker one settles on. While fees are an essential consideration, trading software is of utmost importance. Retail and broker favorite MetaTrader is arguably one of the best in the business. However, it is not the only one, as NinjaTrader is also ideal for gaining an edge in the industry.
The basics
MetaTrader is a popular and commonly used software for accessing the forex market and trading stocks and commodities. It came into being in 2005 as a brainchild of MetaQuotes Software Company. The platform has evolved over the years with the integration of new features to address the needs of modern-day traders.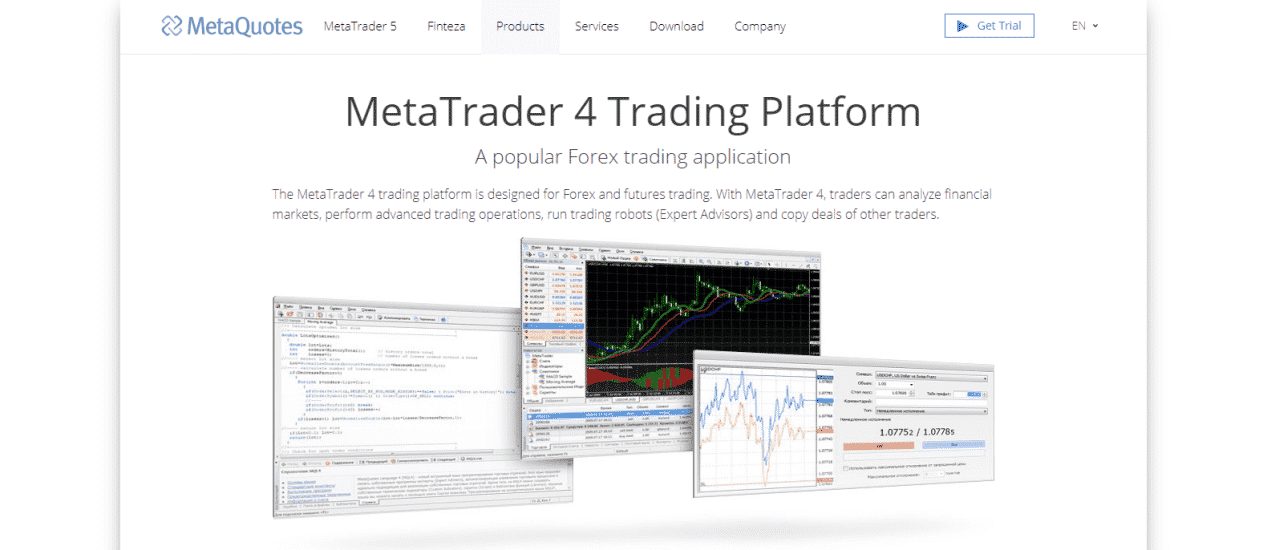 The launch of a mobile option in the form of MT5 marked an important milestone in MT4 evolution. In addition, it has made it easy for novice traders to copy experienced traders' plays in the market, all but strengthening its competitive edge.
NinjaTrader, on the other hand, is a brainchild of NinjaTrader Group, a provider of award-winning software. The software came into being in 2003 designed to display pricing information of financial markets and trading.
Despite MetaTrader's popularity and provision of a mobile version, NinjaTrader has continued to give it a run for its money. Likewise, most forex traders prefer MetaTrader 4, while those looking to flex their muscles in the futures market opt for the less popular NinjaTrader.
Availability
MetaTrader is the most available and commonly used in the currency market. Several brokers have added support for the application as it is user-friendly and the most preferred in the investment community. The availability of a mobile version also strengthens its edge against its peers.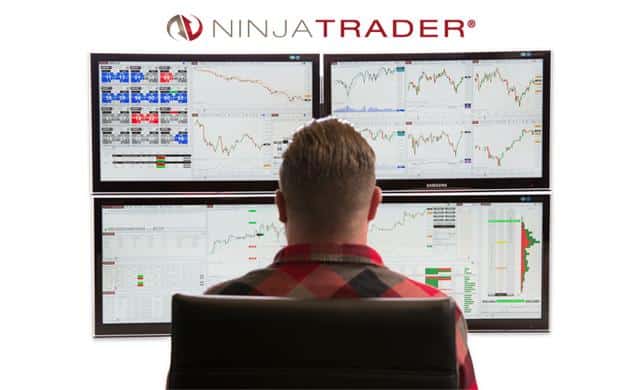 The fact that brokers offer MT4 alongside proprietary platforms has seen it grow in popularity against NinjaTrader, whose use has mostly been limited to the US. Only a small percentage of brokers offer NinjaTrader.
Automated trading
Both MT4 and NinjaTrader are highly suited for anyone looking to engage in automated trading. However, MT4 stands out given its support for Expert Advisors. One can integrate or program the automated system to analyze and execute trades hands-free. The fact that it is MQL4/5 capable makes it ideal for creating highly sophisticated and powerful Algo-systems.
NinjaTrader, while also good for automated dealing, stands out when it comes to backtesting. It is considered superior in many ways as it allows people to test strategies on historical and live data. In addition, it has added support for simulated data feeds that make it easy to test forex robots.
Order types
When it comes to order types, NinjaTrader is an outright winner. The platform edge stems from its ability to ensure the placement of numerous orders. One can also cancel orders simultaneously and at different price points. Conversely, NinjaTrader stands out especially for scalpers looking to open and close trades within a short period.

Nevertheless, the platform allows traders to place many market orders ranging from Buy Limit, Buy Stop, and Sell Limit. Likewise, one can place take profit and stop-loss orders ideal for locking profits and averting accumulation of losses.
Charts and indicators
NinjaTrader appears to have the edge over its peer when it comes to supported charts and indicators. The platform comes with much higher charting customization. It also supports more indicators for technical analysis. For instance, it allows people to integrate third-party indicators for an enhanced trading experience.
MT4: The good and the bad
MT4 is the most successful and popular platform, given its versatility and the fact that almost every broker maintains it. Its support for automated dealing is one feature that has made it stand out in an era when people are looking to spend the least amount of time analyzing and placing trades. In addition, MT4 has enabled social trading, a feature that is becoming increasingly popular as more people venture into the forex market.
Nevertheless, no platform is 100% perfect. The fact that it is the most popular has seen some brokers play dirty in an attempt to draw traders to their proprietary application. For instance, MT4 can have high fees as brokers try to direct most volume to their solutions.
In addition, there have been concerns about the execution speed of orders on the MT4. While it is primarily designed for the forex and futures market, it is not highly suited for those looking to invest in other asset classes.
NinjaTrader: The good and the bad
NinjaTrader is ideal for experienced traders looking to leverage advanced trading tools. Boasting over 450 developers, it also comes backed with over 1,000 add-ons that complement more than 400 technical indicators ideal for analysis.
NinjaTrader is the least popular among the two, with a small user base. Consequently, it is not offered by many brokers, therefore limited availability. Another undoing to the platform is its focus on the North American market, where its penetration is also thin. Furthermore, users are required to purchase third-party data feeds as the free data option is not sufficient.
Final thoughts
MT4 is widely available, so it is a preferred platform for trading the forex and futures market. It boasts a solid pool of indicators for anyone looking to conduct in-depth analysis. It also comes with other tools that enhance the art of carrying out proper market analysis. MT4 stands out even though NinjaTrader stands out on developer friendliness when it comes to automated trading.
NinjaTrader, on the other hand, is ideal for experienced traders looking to make good use of advanced chart customization and a vast pool of technical indicators. Its ability to link multiple charts affirms its edge in technical analysis.