Hedge Forex Robot trades on the MetaTrader 4 platform across all types of currency pairs. It can trade on any broker and uses a trend-following strategy. The developer reports thousands of dollars in profit which we will verify in this review to see if it can generate the same cash for the general community.
Hedge Forex Robot: to trust or not to trust?
The authenticity of this robot is not evident as there are no customer reviews specifically about this robot on third-party sites like Forex Peace Army and Trustpilot. Although, we did find a general rating for the parent brand of this robot, Forex Robot Trader (FRT), on Forex Peace Army. The forum reflects a rating of 2.251, which is not impressive.

Furthermore, the seller of this product fails to provide us with contact information, email addresses, or company whereabouts.
Features
The features include:
It works on the MetaTrader 4 platform.
The robot trades across 8 timeframes simultaneously.
The system supports all currencies and commodity stocks.
It's very easy to set up and use.
The EA is highly compatible with any broker using MT4.
To go ahead with this system, follow the following steps:
Purchase the robot from the website
Download the EA files onto your PC
Launch MT4 on your desktop
Drag the system files onto the charts section and enable auto-trading
The developer states that the robot uses multiple time frame analyses with more reliance on the higher periods. It follows a trend following system scanning the market structure for the previous 100 days to get more confluence. Without any records on Myfxbook, we cannot analyze the strategy ourselves.
Price
This EA is sold for a fixed price of 49 USD, with no rental options available. Vendors accept payments through credit cards and PayPal.
There is no online transaction security service to ensure safe and fraud-free transfers. It is not mentioned whether the users get access to a user manual or updates post-purchase. Adding to this, there is absolutely no information about a money-back guarantee.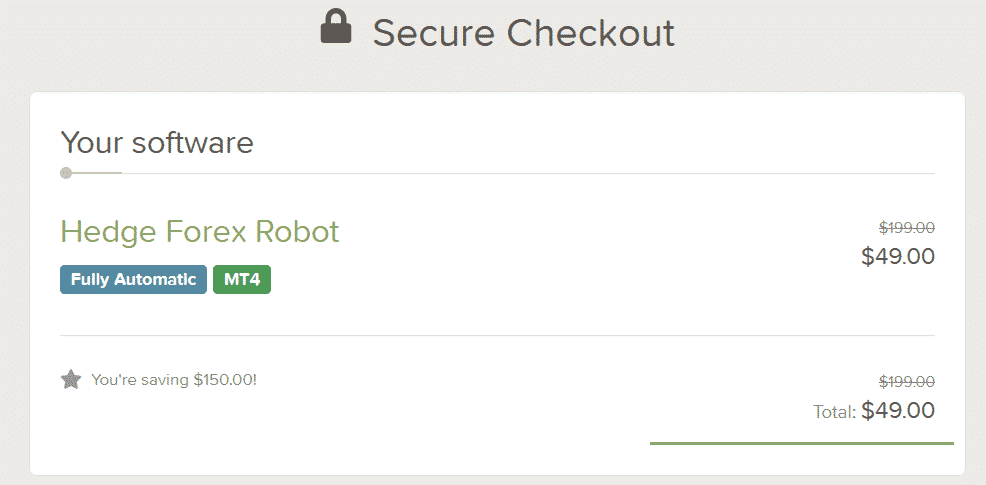 Trading results
There are no backtesting results available for this robot, which are crucial to understanding a robot's past performance. This reduces the amount of transparency for this service.
We could not locate verified live trading results on the robot's website or Myfxbook. Live results are indeed available on the website, but there is no proof whether they are verified by a credible source.
Inspecting these results for April 2022 shows that the numbers don't add up in some places. For instance, the robot had a deposit/ withdrawal of 0 USD. Floating P/L was reported as 156.00 USD, with a margin value of 2176.04 USD. The balance stood at 5498691.73 USD and the total net profit was stated as 14113.10 USD. The robot participated in 106 trades, with an expected payoff value of 133.14.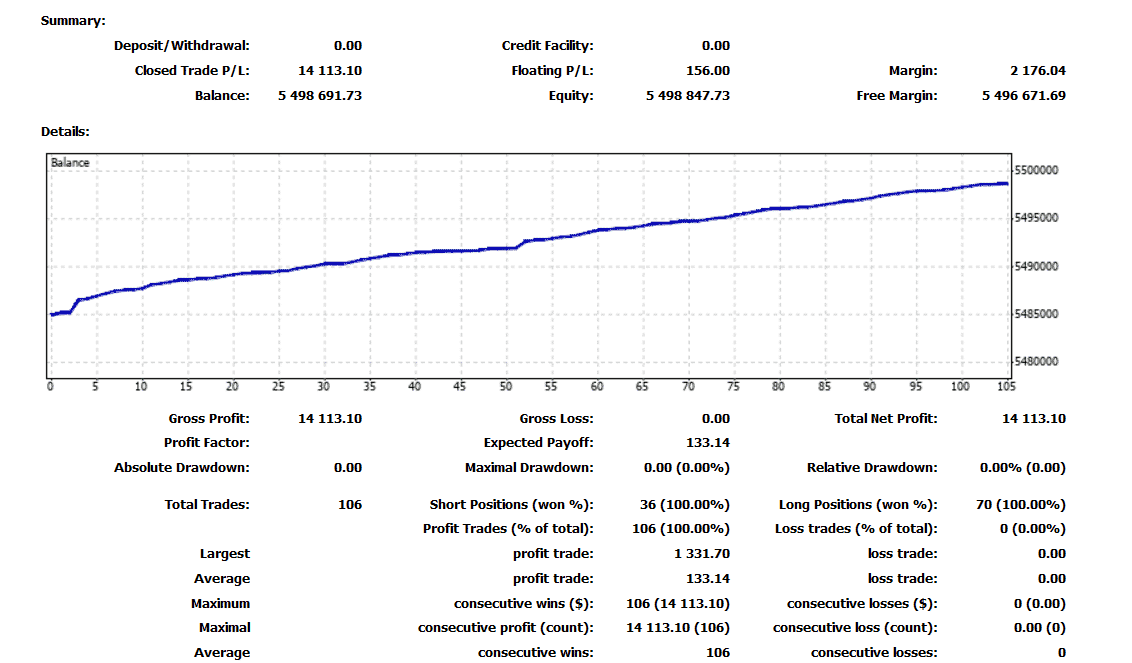 Low drawdown
Based on the live trading results, which are not verified, the robot shows zero DD. This is not realistic because even the best EAs have some drawdown value, albeit low.
Vendor transparency
On the bot's official website, the only detail about the vendor is that they go by the name of Don Steinitz. They are based in the USA. Even though they claim to have a lot of experience in the industry, they fail to show any legitimate proof like degrees, certifications, etc. Information about their whereabouts, company office address, or emails is lacking. This reduces the level of transparency.