Happy Way is an automated EA created by experienced and skilled traders of the Happy Forex Group who have 10 automated Forex systems. This software "trades with the direction of the market" and places trades on behalf of the user. The developers of this trading tool claim that Happy Way EA does not use any indicator, but it uses grid strategy without martingale. It is not a secret that a grid trading strategy may be too risky and dangerous for trading.
In this Happy Way review, we will analyze trading performance, risk factors, trading strategy, vendor transparency, price, influence of the grid approach on trading, and the other important things to decide whether this robot is a good choice.
Is Happy Way a Good Choice?
Happy Way is a good robot for traders because it offers:
–          Stable profit
–          Clear trading strategy
–          3rd party verified trading results
–          30 days money-back guarantee
–          0,01 risk level of trading
–          10 Happy Forex robots in one package
However, it has a few disadvantages:
–          High drawdown performance
–          Grid trading strategy
–          It requires high deposit for trading
–          The developers do not provide any backtests
–          Quiet expensive EA
Trading Strategy
Happy Way EA does not use any indicators. Instead, it is based on a grid strategy without martingale. The main goal of the grid trading approach is to "trap" the price and profit in whatever direction it moves in. Although the grid can work in certain market conditions, unfavorable market conditions may cause trade positions to continuously be open which can lead to serious drawdown, margin call, and stop-outs.
Happy Way Live Results
The good thing about Happy Way EA is that the developers have placed live performance results on their website: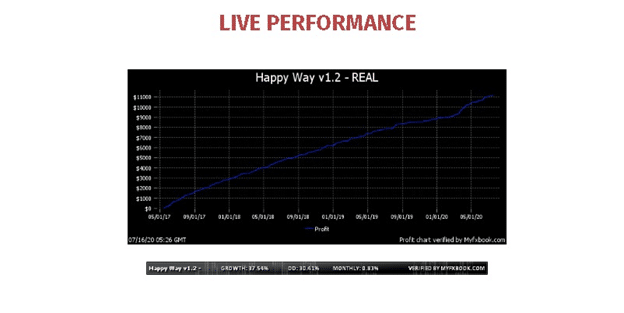 Let's analyze its trading performance and discuss what we see.
Trading Performance Data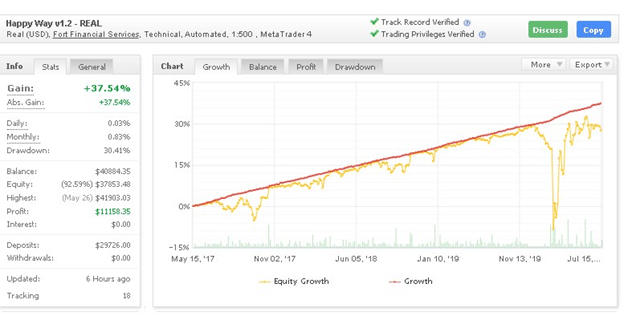 This Happy Way live account started trading on May 15, 2017. It is a real USD account that runs on the popular Meta Trader 4 platform with a Fort Financial Services broker. The initial deposits were 29726 dollars. During 3 years, the total gain has grown up to +35.54%. The average daily gain is +0,03% and monthly gain is +0, 83%.
As it is seen from the screenshot below, the robot can trade smoothly and predictably:

From May 15, 2017, to July 16, 2020, the Happy Way robot has traded 724 deals with 20776.5 pips. The average win ($48.97) is mostly equal to average loss (-$54.87). The Happy Way EA has won 490 out of 724 trades, which represents 68%. The average win-rate is between 65% and 69%. The average trade length is 19 days. Its best trade (452, 28$) is mostly the same as its worst trade (-443.82$). The profit factor is high and equals 1,87.

It is very rare to see a robot that trades all day.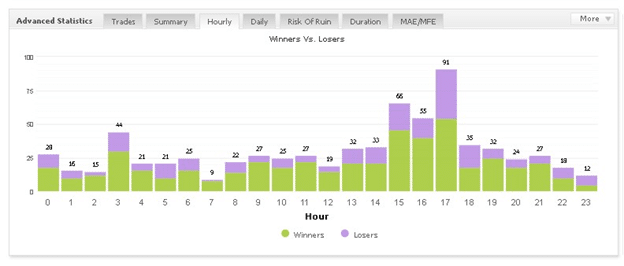 The robot trades every day, from Monday to Friday: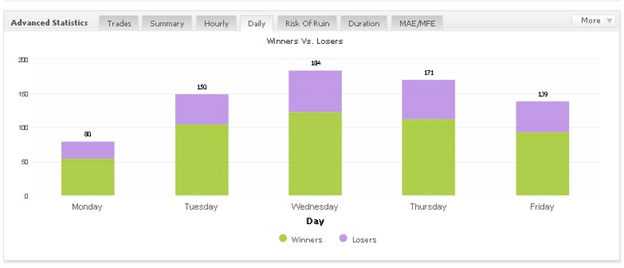 The account runs with 0.01% risk level:

Years went, but the robot shows stable monthly gain: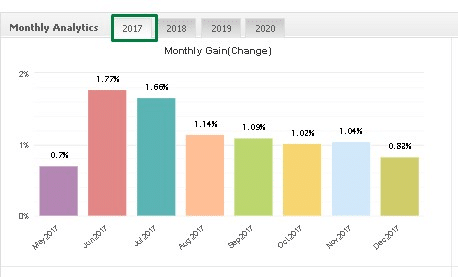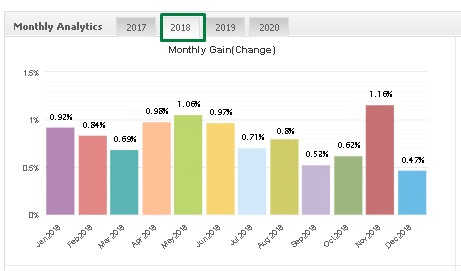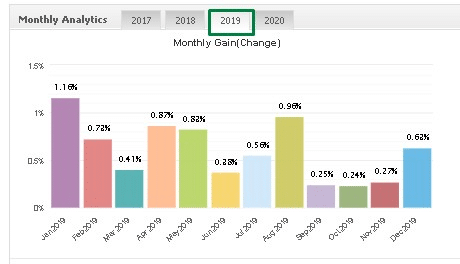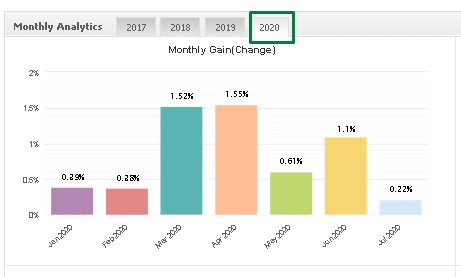 High Drawdown Performance
Its peak drawdown is 30.41%.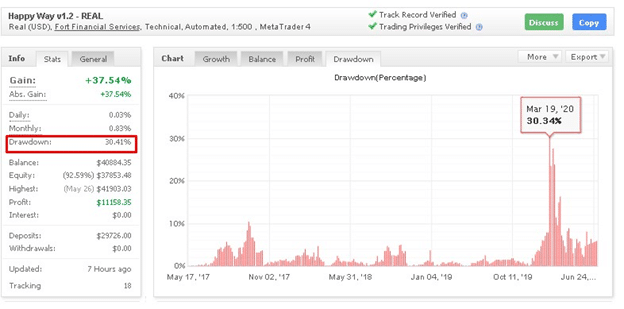 High drawdown performance is very risky for any trading account. We have noticed insignificant vicissitudes in terms of drawdown performance from 2% up to 8%. This may have a negative impact on trading performance and increase risk of ruin.
Pricing and Refund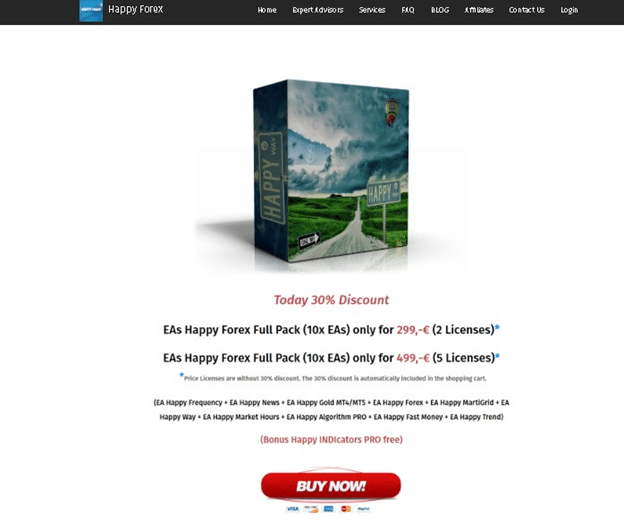 2 packages include a different number of licenses. For €299, you will get 10 EAs and 2 licenses. For 499€ it will be 10 EAs and 5 licenses.
When you buy Happy Way, you will get: