Happy Power is one of the last-released robots on Happy Forex. The company is a quite-known designer of various advisors for Forex trading.
Happy Power: To Trust or Not to Trust?
We are sure that the best time to keep analyzing robot performance. The advisor was a several months ago released robot.
Features
We have gathered up everything about the system and what results we have to expect from it:
Happy Power executes orders fully automatically for us.
The only pair to work with is EUR/CHF.
The time frame is M30.
The advisor works based on a "unique artificial intelligence technology for market analysis to find the best entry points."
There's a "self-adaptive market algorithm with reinforcement learning elements." Look like Price Action trading, but without a self-adaptive algorithm.
There's in addition, "Reinforcement machine learning differs from supervised learning in a way that it does not need labeled input/output pair to be present, and it does not need sub-optimal actions to be explicitly corrected." If they provide explanations of what they mean, it would be great.
The system requires ECN account execution speed.
It can work in 5-digit charts.
The installation process is lightning quick.
The robot fits the next systems Windows 7, 8, 10, Mac OS, and Linux.
We are covered by MT4 and MT5 versions of the trading advisor.
The minimal margin requirements are $1000.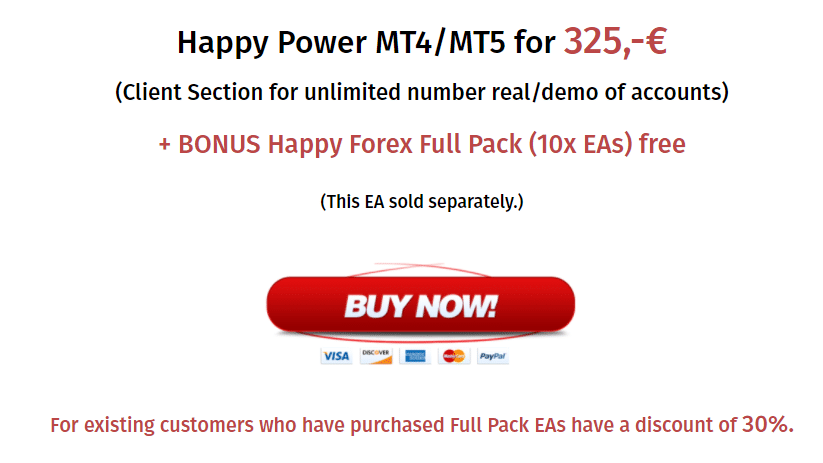 Happy Power is available for a 325 EUR price with a single real account license. We have got ten useless EAs in addition. There's no real account license for these robots, so sewing them to this pack looks like an awkward decision. If we're already a customer, we can receive a 30% discount. "The license is for the first month and will be automatically free renewed for a lifetime via email." So, there's no way to avoid the spam they will send.
Verified Trading Results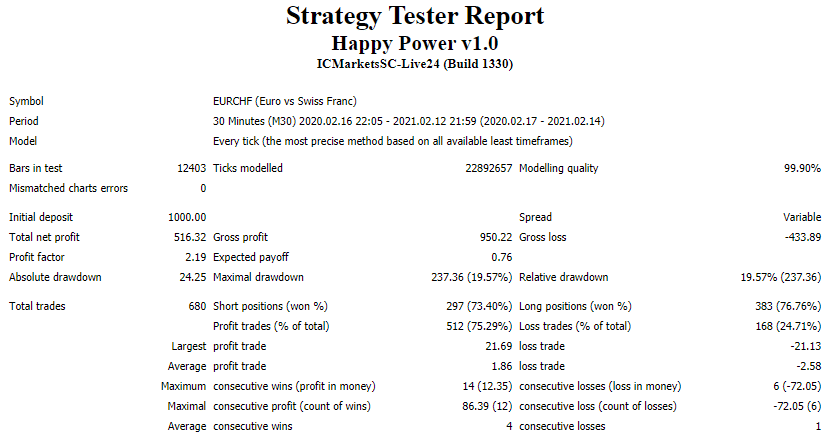 It's a EUR/CHF backtest report with acceptable risks on the M30 time frame. The modeling quality was 99.90% with variable spreads. The period of data was a year. An initial deposit was $1000. The total net profit has become $516.32. The Profit Factor was 2.19. The maximum drawdown was 19.57%. The robot closed 680 trades. The win rate was 73.40% for Shorts and 76.76% for Longs.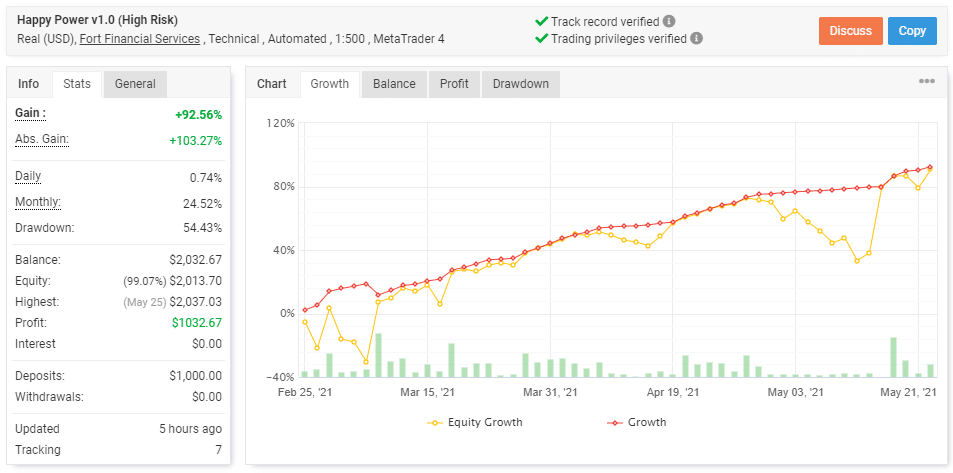 Happy Power has been trading on a real USD account on Fort Financial Services. It trades automatically using technical data. The leverage is 1:500. The account has a track record and trading privileges verified. It was created on February 25, 2021, and deposited at $1000. Since then, the absolute gain has become +92.56%. An average monthly gain is 24.52%. The maximum drawdown is $54.43. It's not okay for a low-deposited account.

Happy Power has executed 1360 deals with 9518.7 pips. An average win is 14.85 pips when an average loss is -17.92 pips. The win rate for the BUY direction is 77% and 77% for the SELL directions. An average trade length is two days. The Profit Factor is 2.63.

The system trades both Long and Short directions equally.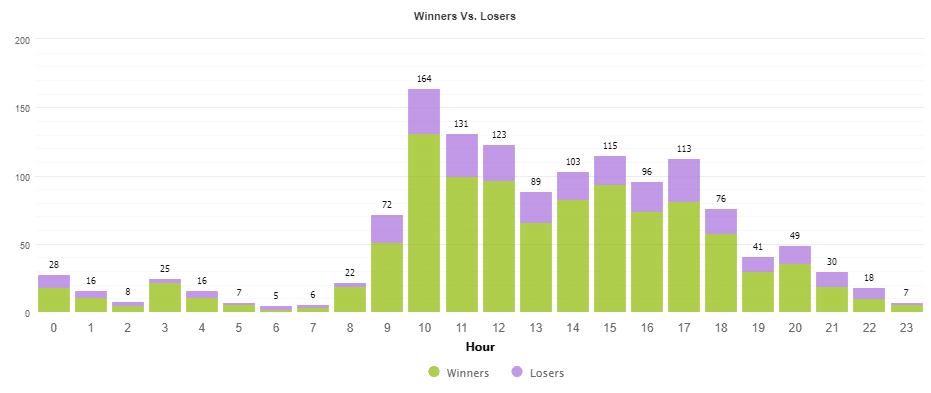 The main hours for trading activities are during the European trading session.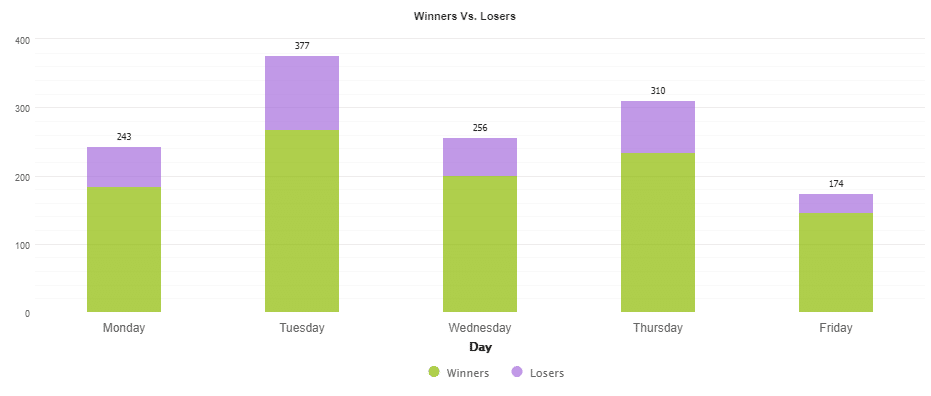 Daily activities look out of place too.

There should be 103 deals lost to lose 10% of the account balance.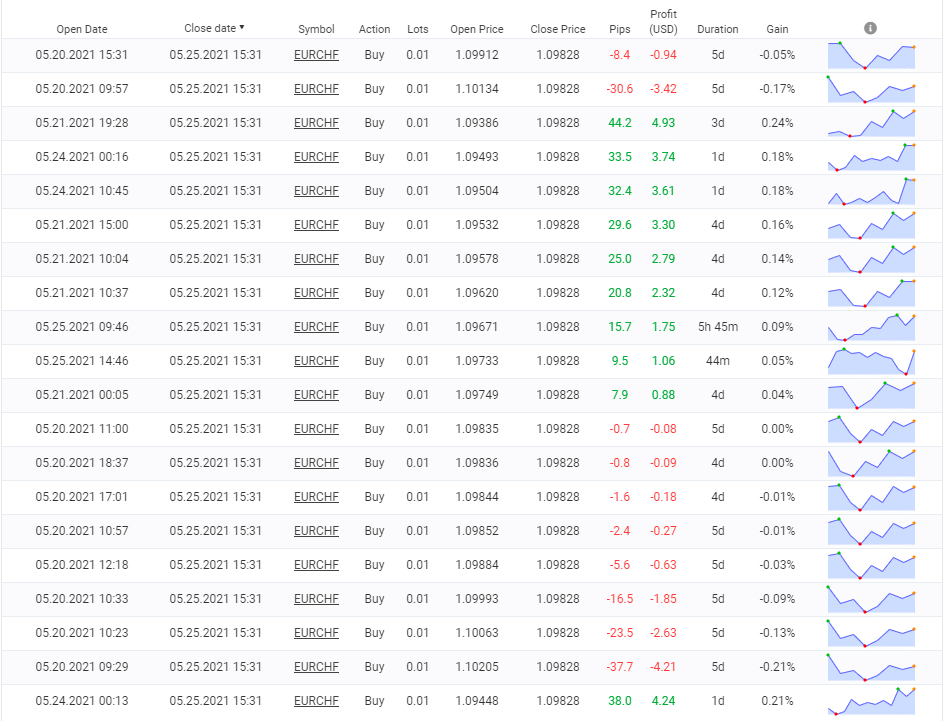 Happy Power works with a very large Grid of orders which can set an account at a high risk.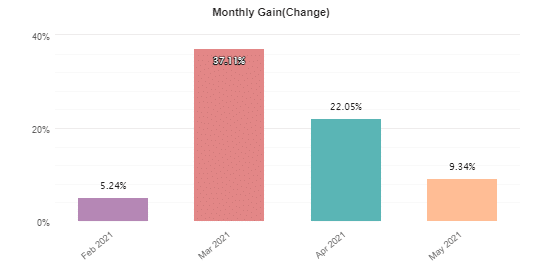 The robot closed three months with profits and is going to close May 2021 in profit too.
Vendor Transparency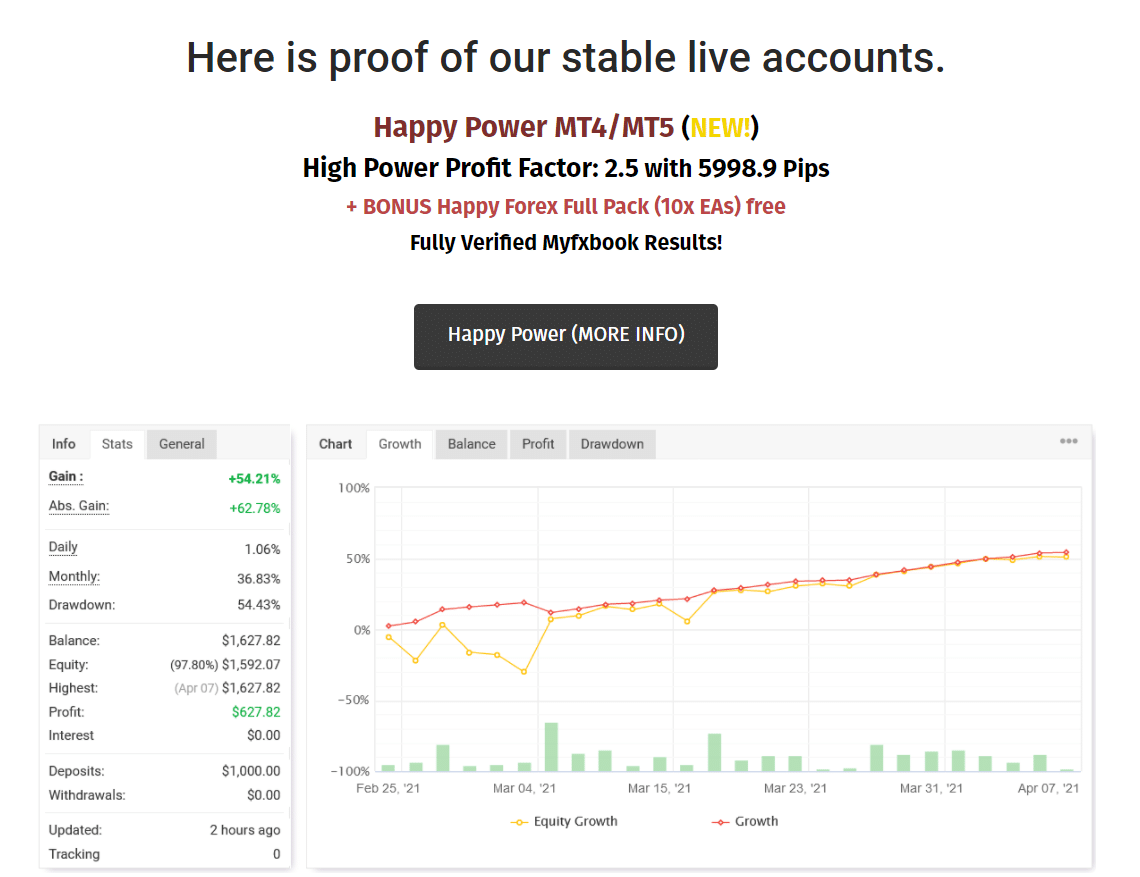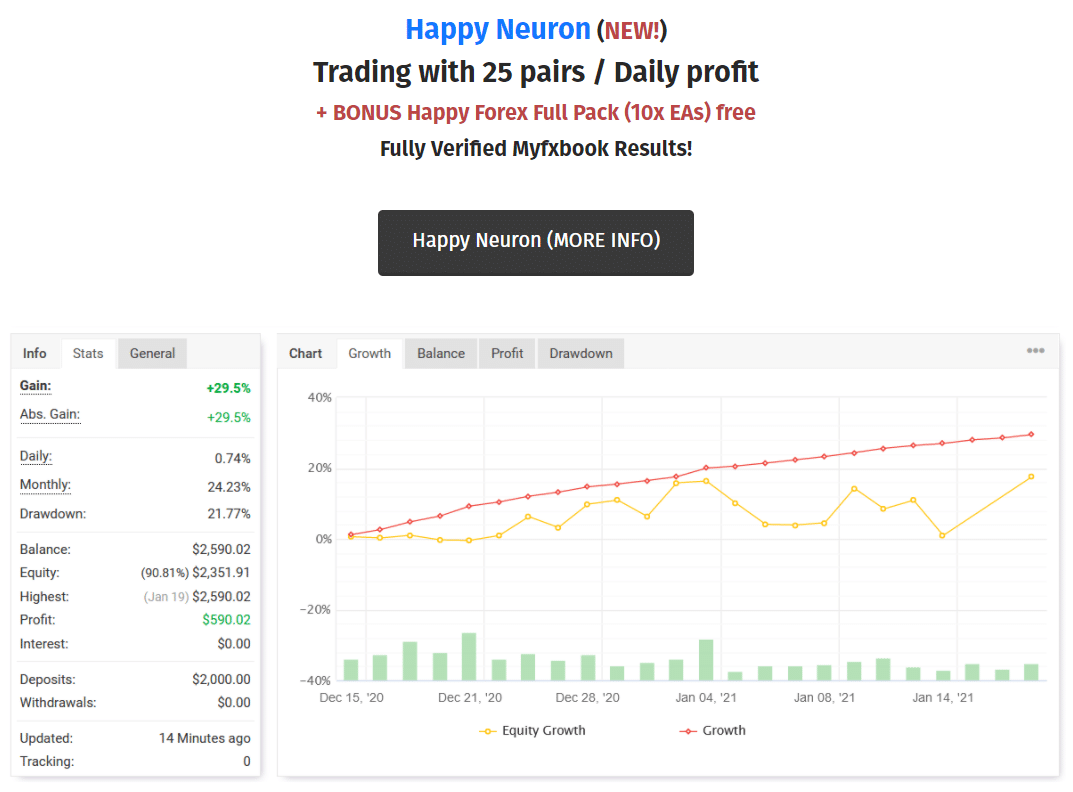 Happy Forex is a quite known company on Forex auto trading, as we mentioned. The company's presentation includes the most recently published robots like Happy Power and Happy Neuron. So, the developers rely on them the most.
People feedback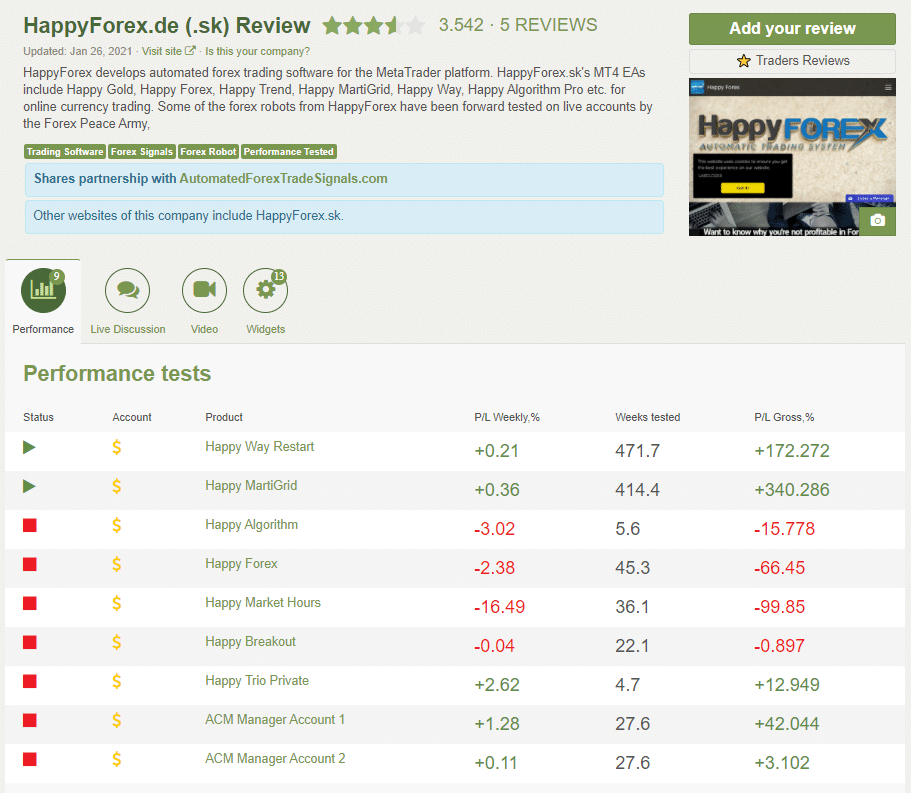 Happy Power doesn't have its own page on Forex Peace Army. There's only a company profile with 5 reviews and a 3.5 rate.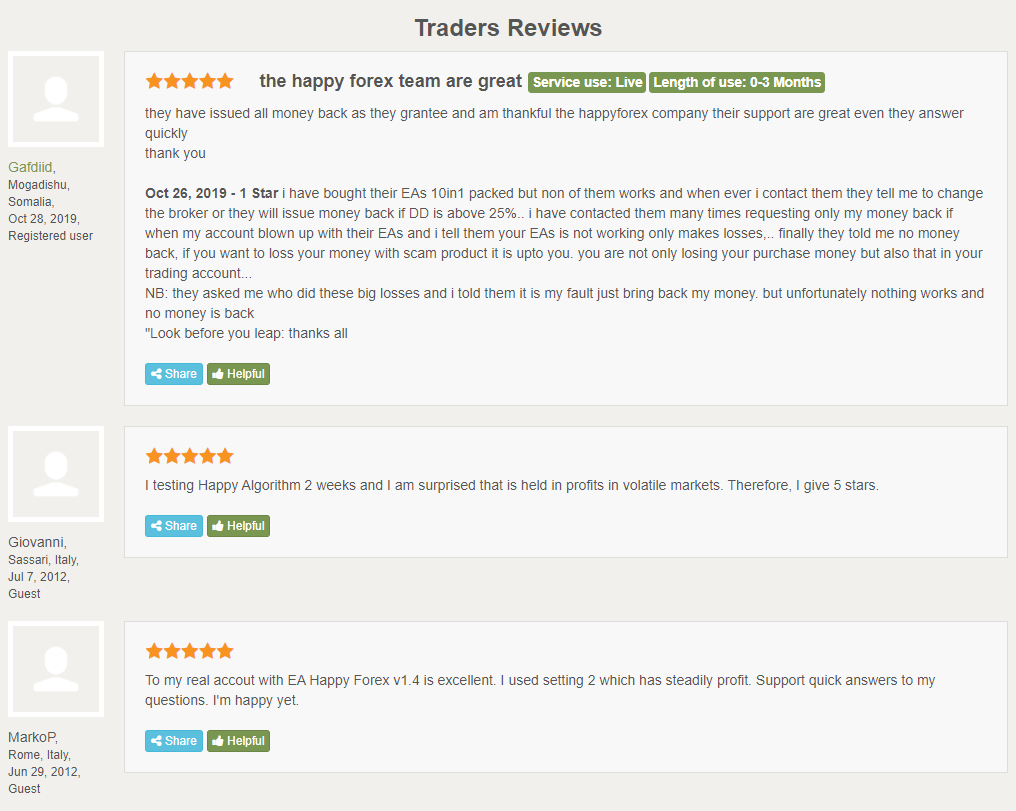 There are no testimonials about it because it was released only in February.
Other notes
The system works with 20+ order Grids. Sitting in drawdowns, keeping these deals alive on the market requires margin. If several Grids are closed with losses, it can blow the account immediately.